FROG F267 Canadair Sabre Mk6 or Mk32

FROG F267 Red Series Canadair Sabre Mk.6 or Mk.32, 1968
---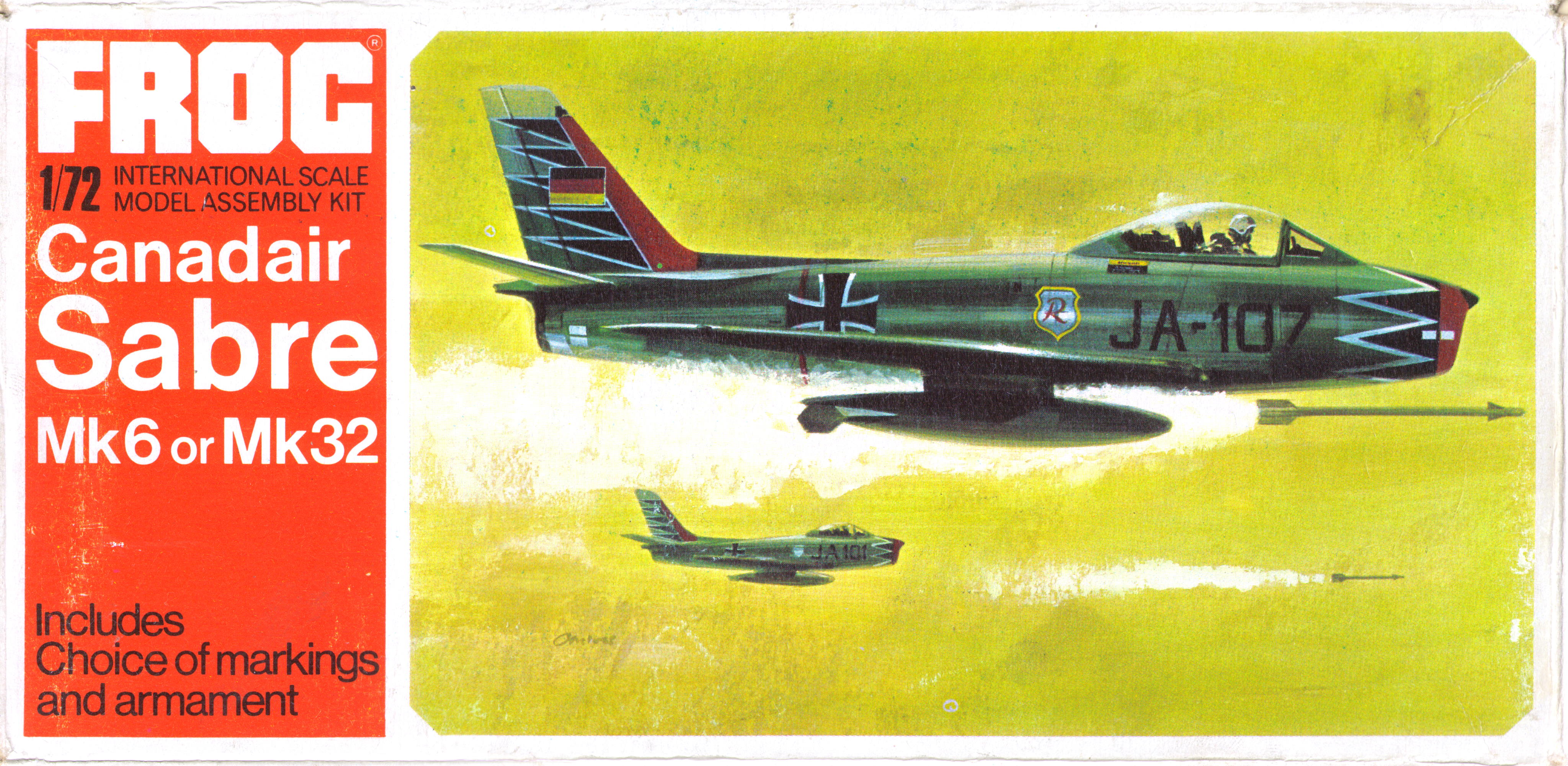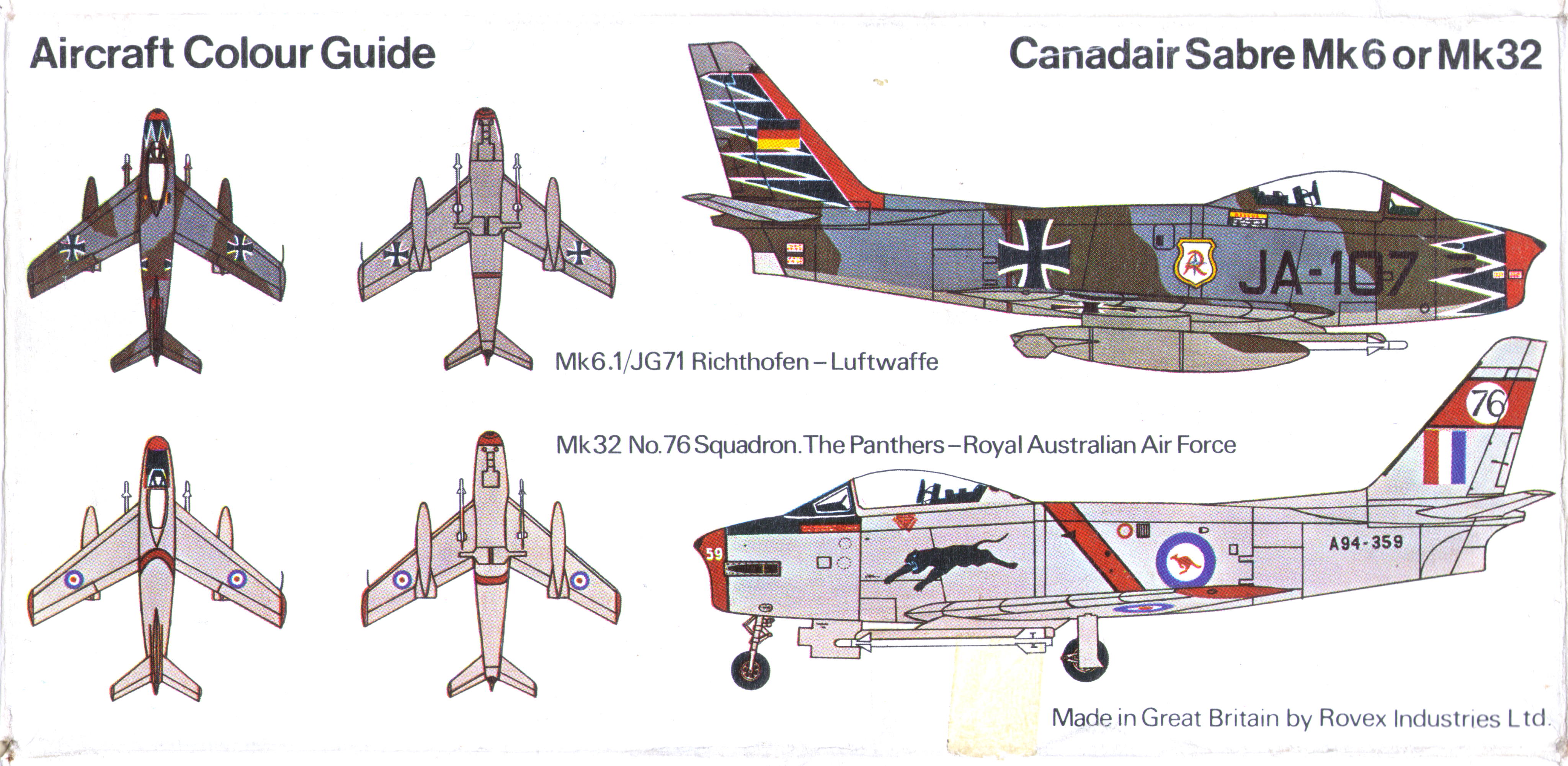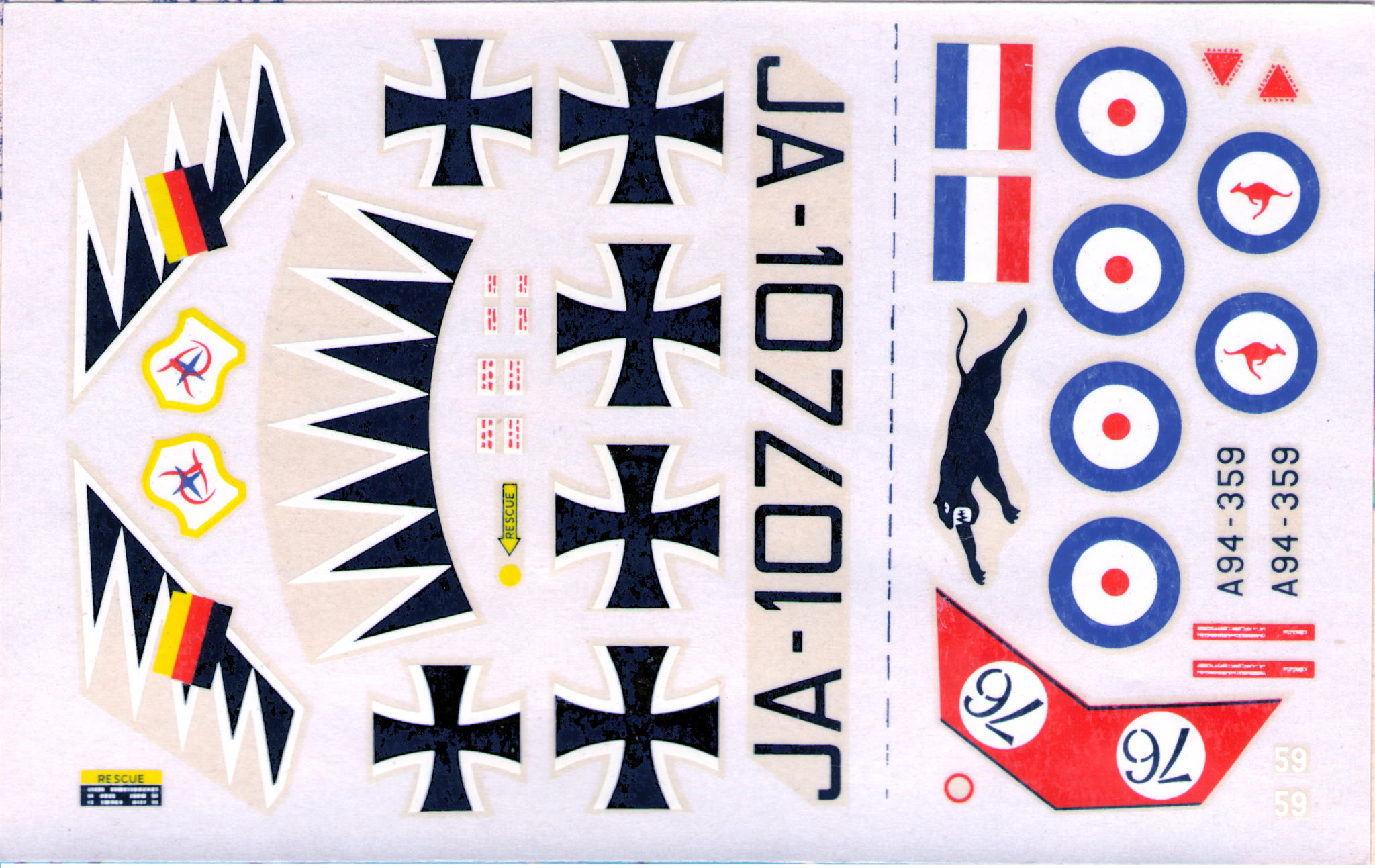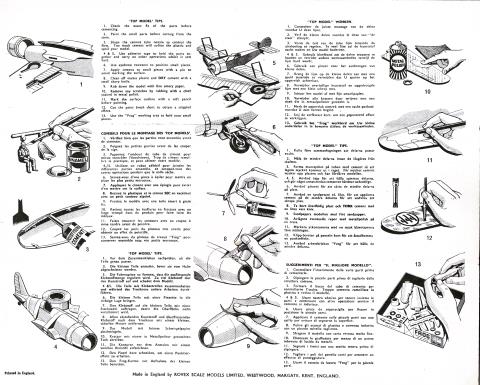 "Another famous jet released by Frog at the same time is the North American Sabre which appears, in fасt, in Canadair Sabre 6 guise. Once again two sets of transfers, Luftwaffe and RAAF, are provided, but the RAAF markings (for 76 Sqn) are inappropriate as the kit stands — to make a Mk32 as used by the RAAF you need to change the guns and the engine cover detail. The Luftwaffe markings are wery well done and most colourfull, though clear varnish was very necessary to stop them lifting off. One feature which mars an otherwise fine model is lack of wheel wells, but the positions are marked so could be cut out (or patnied matt black) to overcome this omission. The Sabre kit costs 4s.
Both the Sabre and the Lightning appear to be from the same moulds as the Japanese Hasegawa kits. The Sabre exactly matches the Hasagawa Sabre we reviewed last year, and the Lightning appears to be a double of the Hasegawa Lightning F6 of which we glimpsed an advanced sample at last year's British Toy Fair. Transfers, instruction sheets, and packaging are, however, entirely different.

C.O.E.
1969-01 airfix magazine"
North American F-86F-40 Sabre
Ex-Hasegawa. The kit was sold as a "Canadair Sabre Mk.6/32", but this was quite incorrect. It was particularly wrong for an RAAF aircraft.
| | | | |
| --- | --- | --- | --- |
| F267 | Red series | 1968-70 | 95.000 |
FROG model aircraft 1932-1976, R. Lines, L. Hellstrom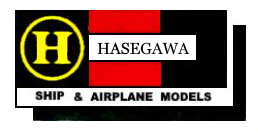 Hasegawa JS-015 North American F-86F Sabre JASDF,
ハセガワ JS-015:100 ノースアメリカン F-86F 旭光 セイバー, 1966
---
1966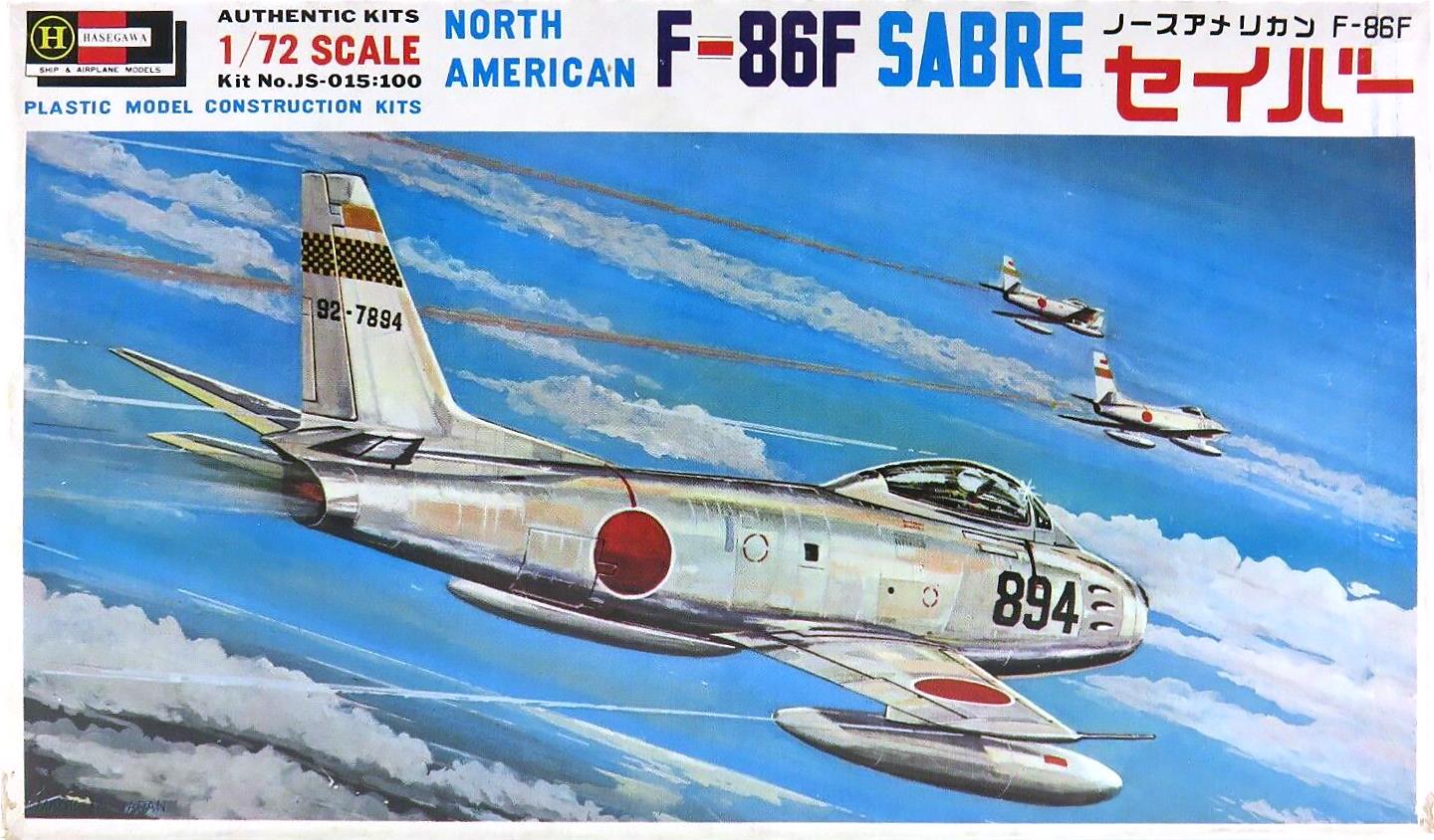 NEW AND IN VIEW - AIRCRAFT KITS
HASEGAWA. North American F-86F Sabre. l/72nd scale. Price (Japan) 100 yen.
"Though moulded in a rather dirty silvery-grey plastic, this kit must be commended for its subject as the standard Sabre has been somewhat neglected by kit manufacturers.
Surface detail on this kit is on the heavy side, though the cover plate over the gun panels should stand slightly proud of the surrounding areas, and is correctly depicted in this kit. Assembly is fairly straightforward, though we would suggest that a dry run be carried out prior to cementing the two sections of the wings together. The lower insert was a trifle too thick on our sample, and when cemented in place failed to butt satisfactorily against the wing root fairings. This fault may be overcome by sanding the lower wing inserts to a thinner section. We also recommend that, when removing the dive-brakes from the sprue very great care is taken, as if one trims the edges of these a noticeable gap will be left when the brakes are cemented in the closed position.
The undercarriage doors are simply scribed onto the plastic, with small doors into which the undercarriage legs and cover plates fit. The appearance of the model may, however, be made much more realistic by cutting out the wheel wells, and cementing the inner undercarriage doors, dive brakes and nosewheel doors into place slightly open. The Sabre's hydraulic system operated on the same principle as that of the Mustang, and after parking hydraulic pressure gradually bled off, allowing the doors to fall open under their own weight. The wheels on this model seem to be very slightly undersize, particularly the nose wheel, but a study of Sabre photographs shows variations in tyre size and tread, perhaps to compensate for differing field conditions.
The cockpit canopy is a one-piece unit, superbly clear and well-moulded. Unfortunately, this clarity shows up the lack of cockpit detail; all that is included is an undersize pilot on a too-narrow seat.
Decals are included for an aircraft of the Japanese Air Self-Defence Force and for an American F-86F. The decals are rather thick and too glossy, though this can be remedied by very light sanding down with fine wet-and-dry paper, used damp.
External stores include the rather peculiarly shaped drop tanks used on Sabres, together with underwing missiles and rails. This is a kit designed for the beginner, but which provides a good basi for the expert to improve.
The IPMS magazine, october 1967
---
1968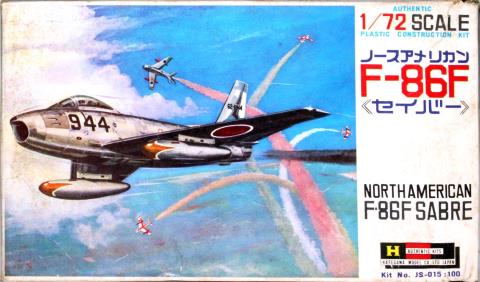 05.05.2018