FROG DH60G Gipsy Moth, 1965
FROG F169, The Trail Blazers, D.H.60G Gipsy Moth, International Model Aircraft, 1965
---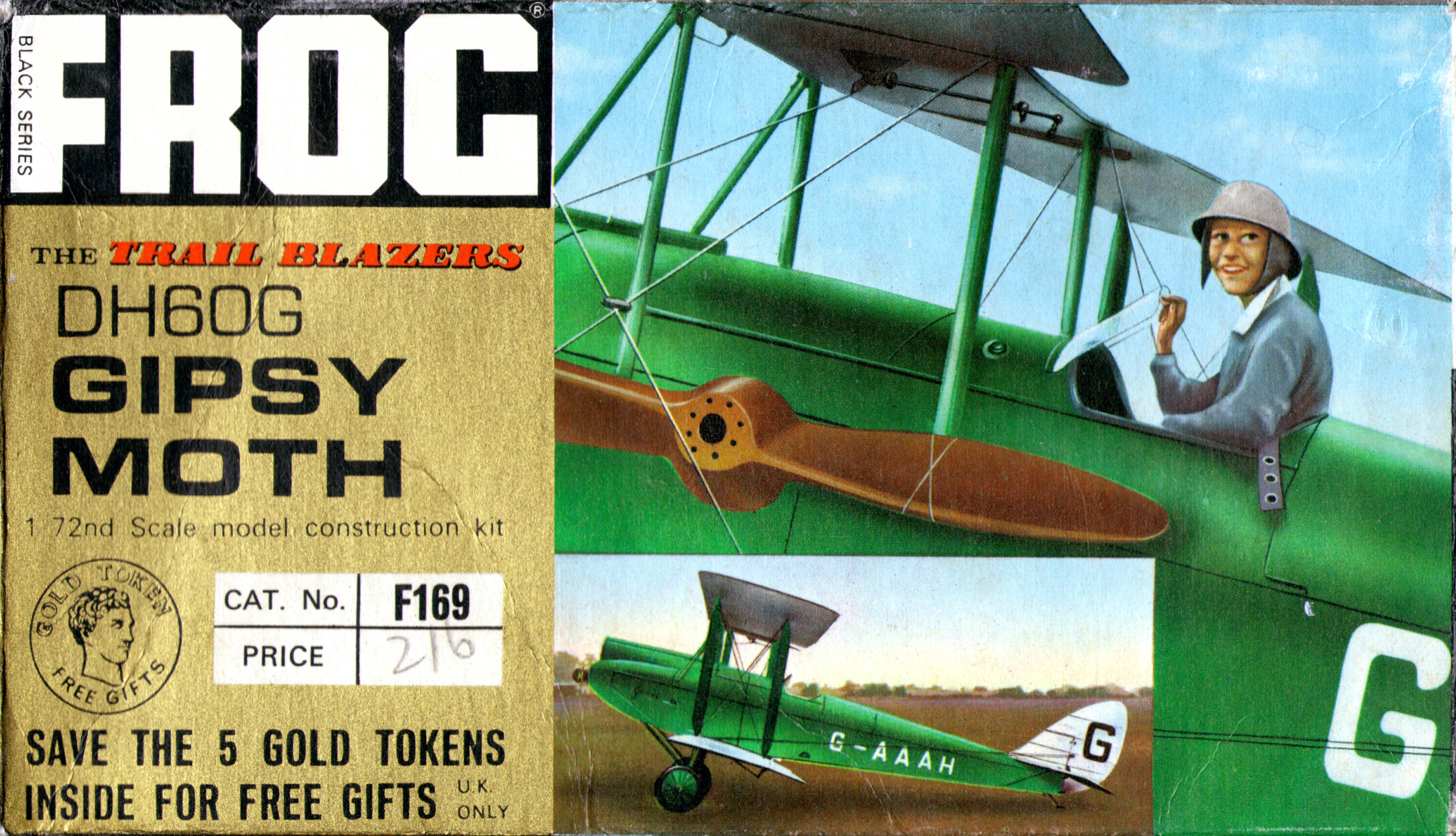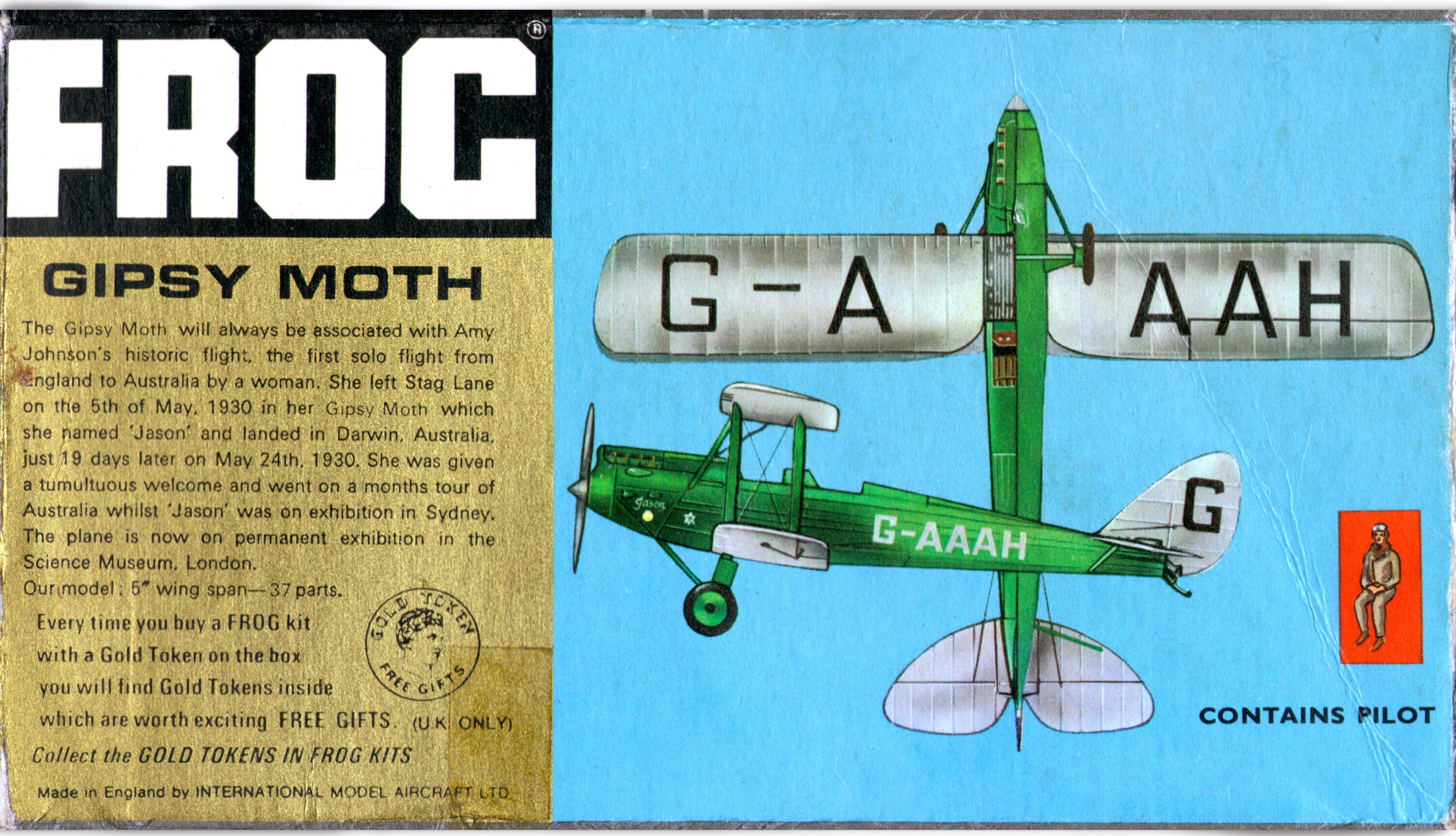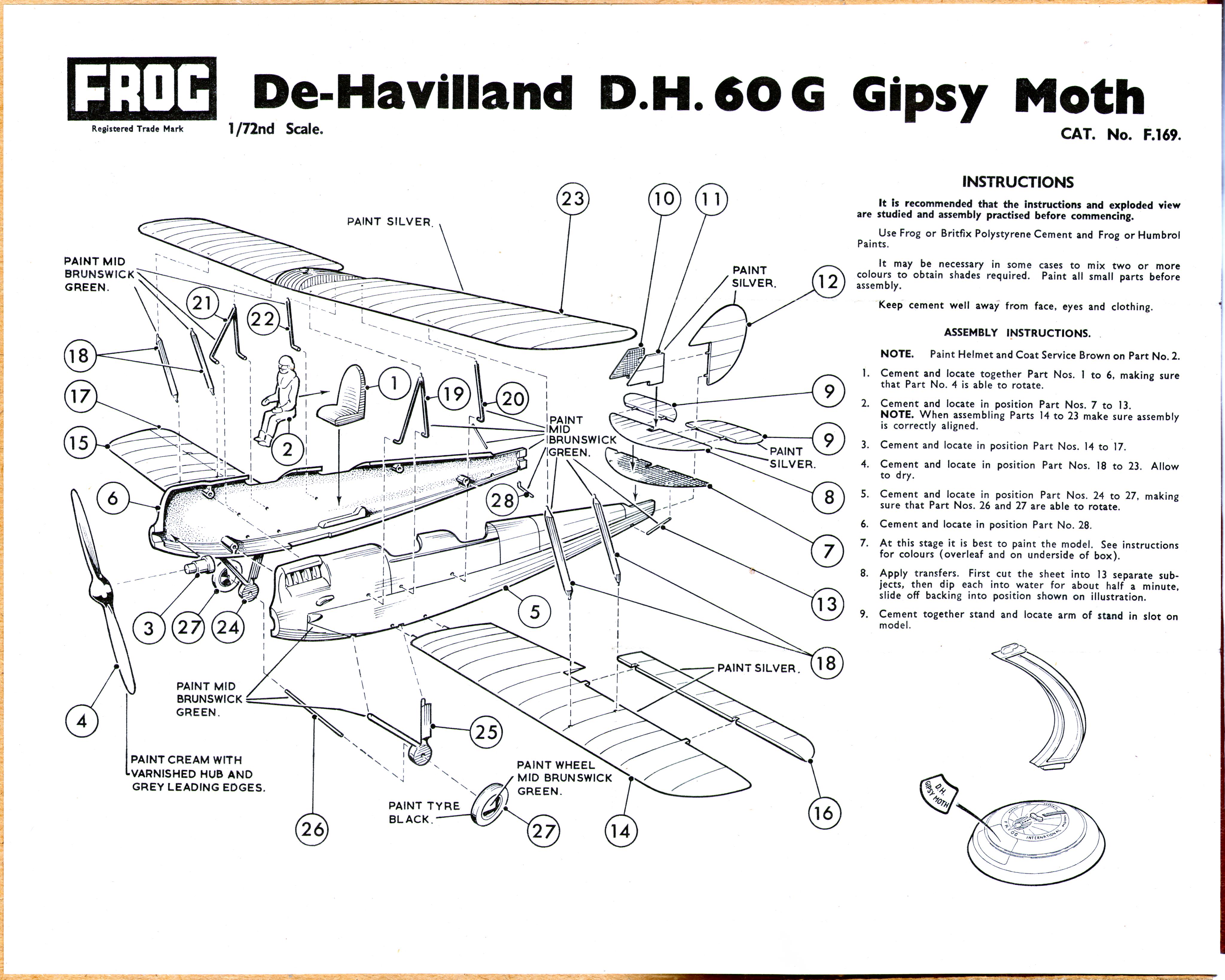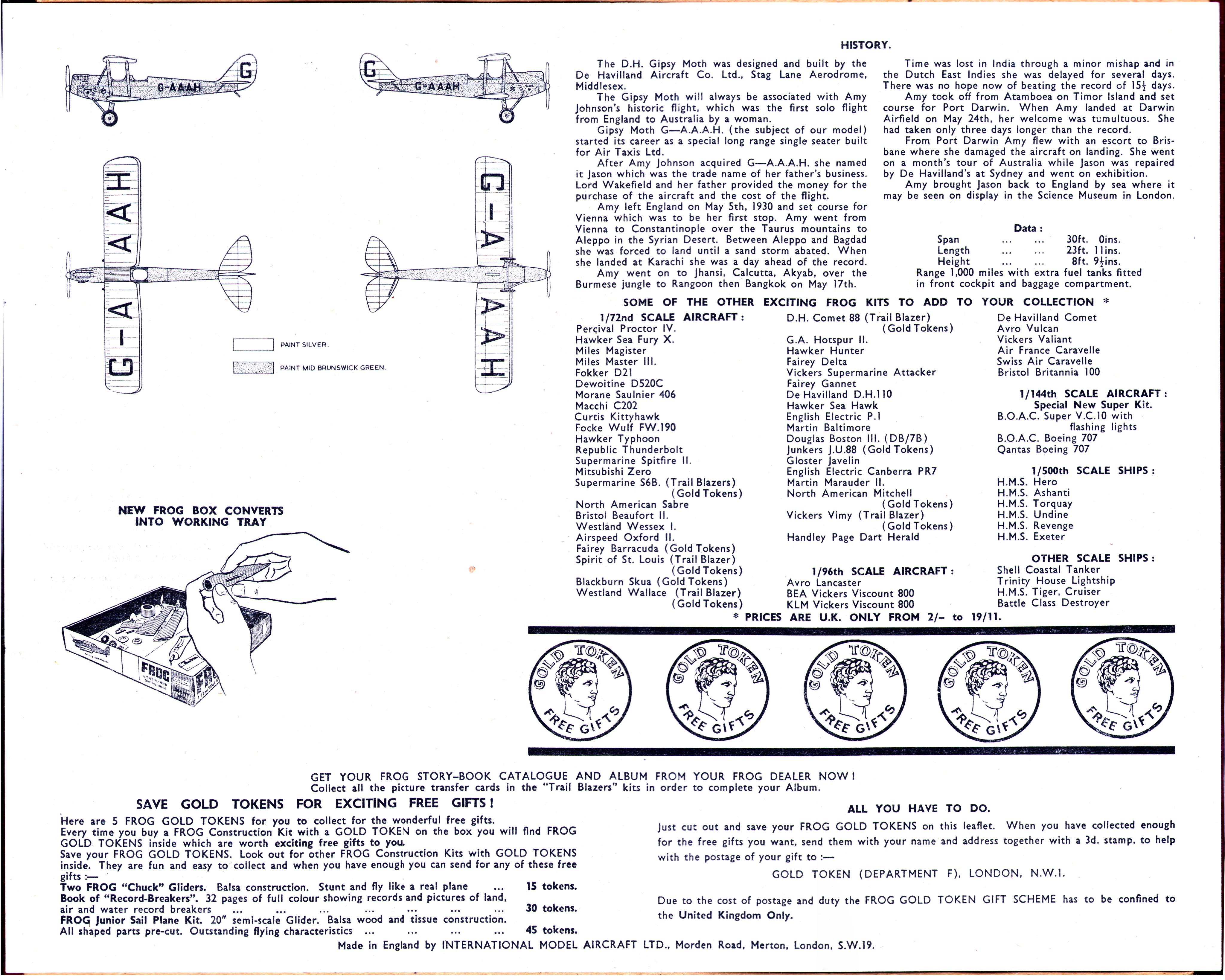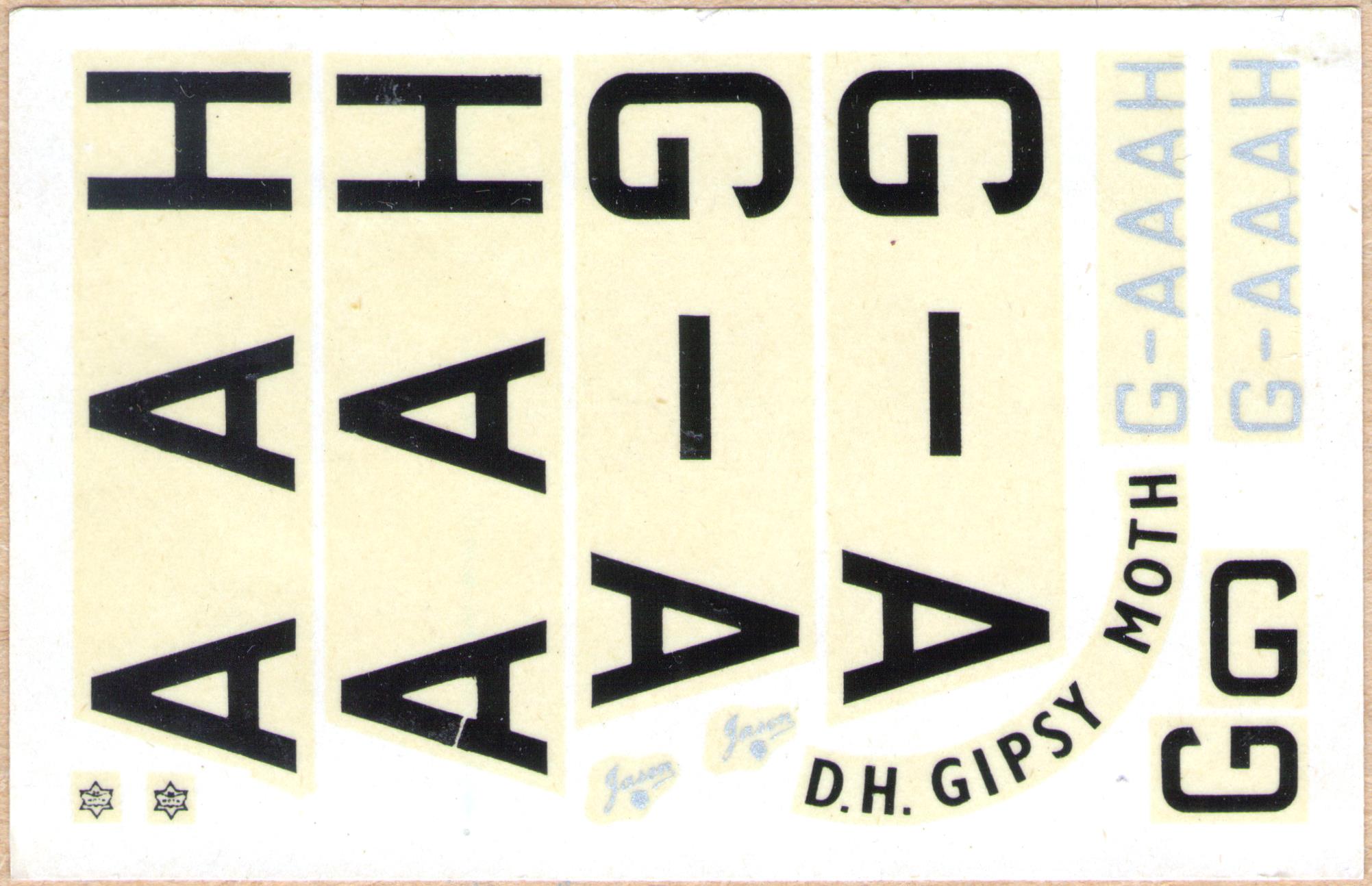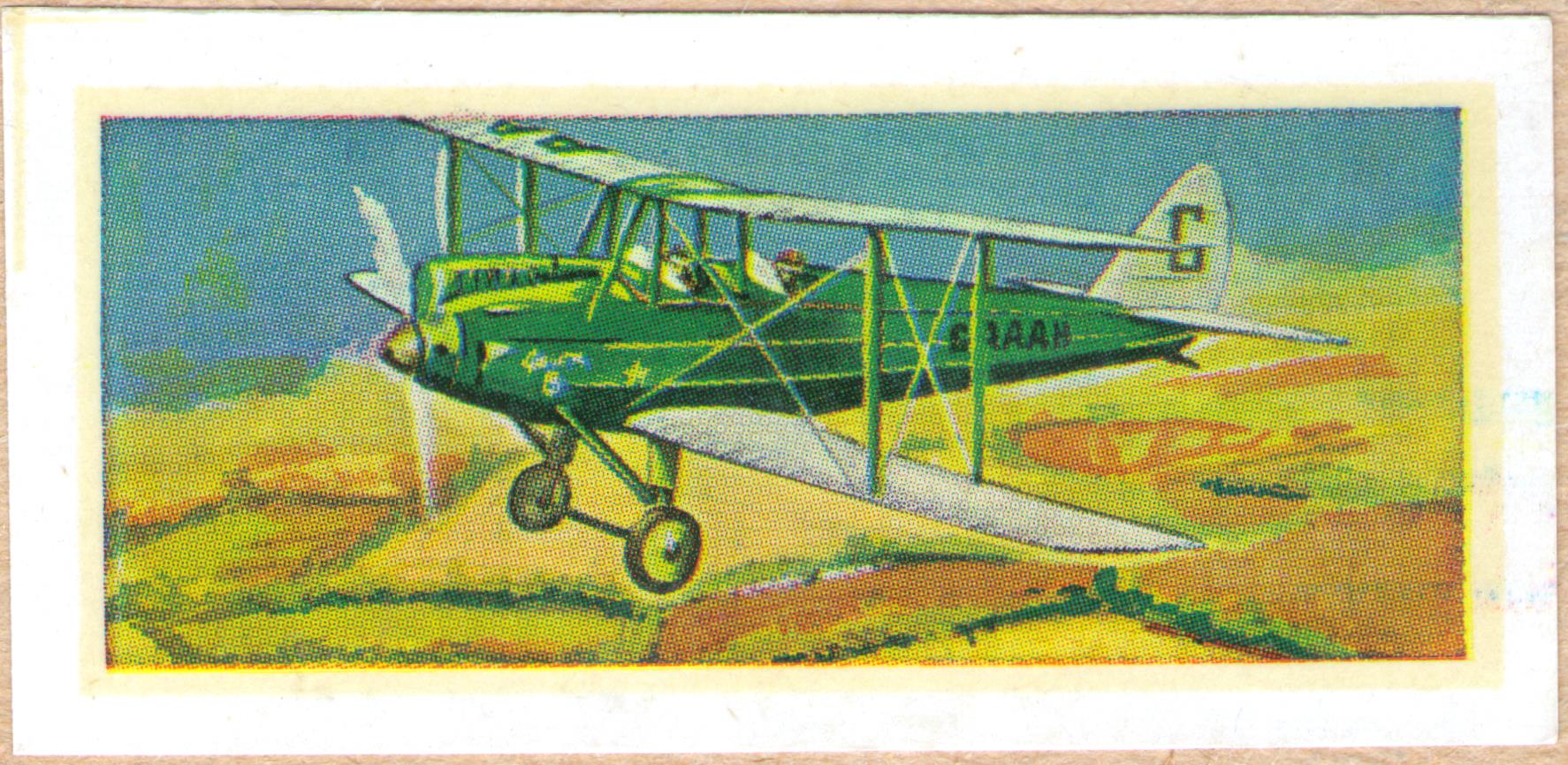 "MORE "TRAIL BLAZERS"

Frog's excellent "Trail Blazers" series naturally includes a number of biplane models, and the latest such aircraft in this series, the de Havilland D.H.60G Gipsy Moth, forms a most attractive addition to the range. Frog's kit makes up to represent "Jason" in which Amy Johnson made the first solo flight by a woman from England to Australia. Fortunately, the model represents that aircraft in its original form before being modified for record breaking, and in consequence, markings representing almost any Gipsy Moth may be applied to taste. Excellent value at two shillings and sixpence in the United Kingdom, Frog's D.H.60G should find a place in any collection of famous aircraft types.

W.R.Matthews
Flying Review 1965-06, Model Talks"
FROG F169, The Trail Blazers, De Havilland Gipsy Moth, Rovex Scale Models Ltd, Margate, 1966
---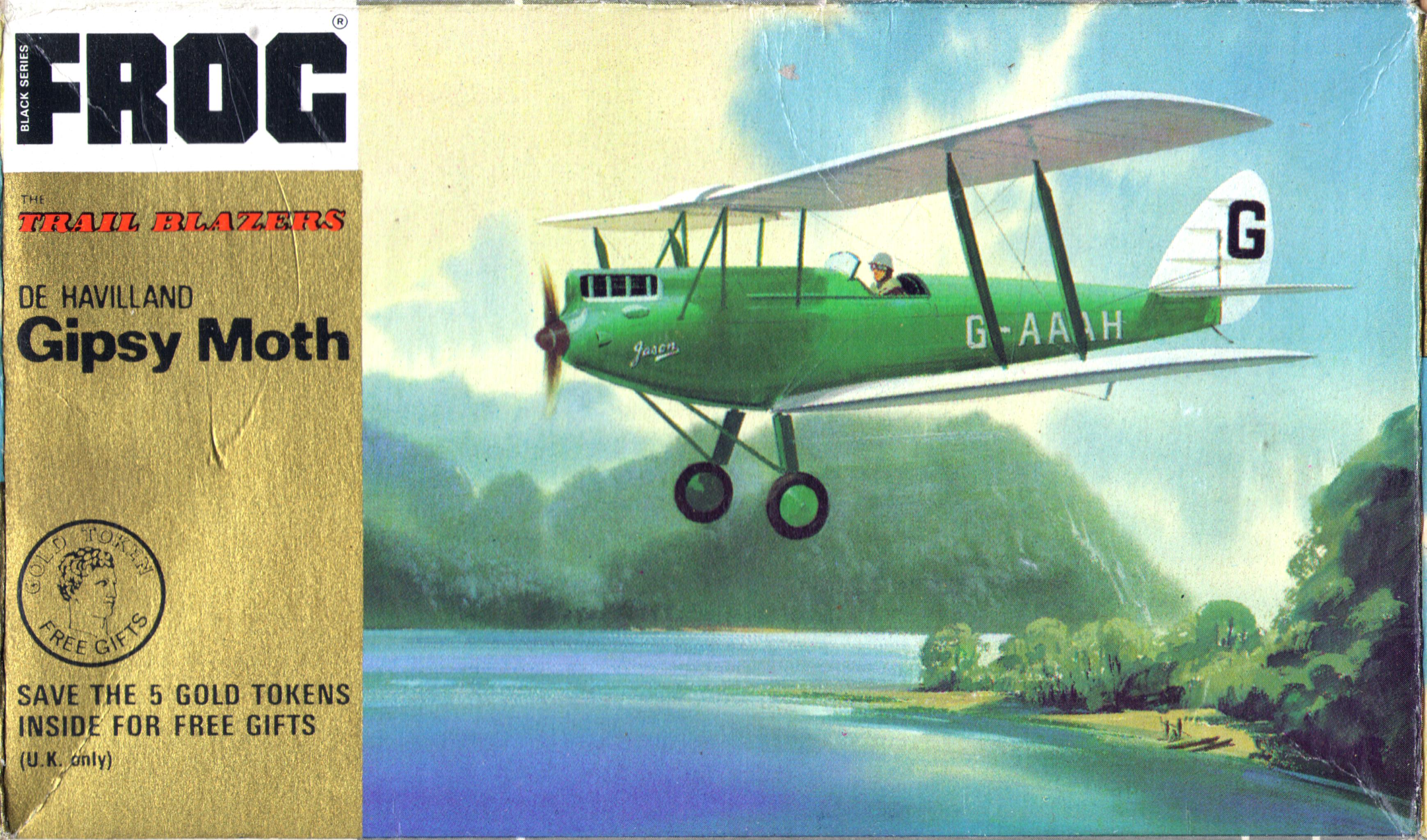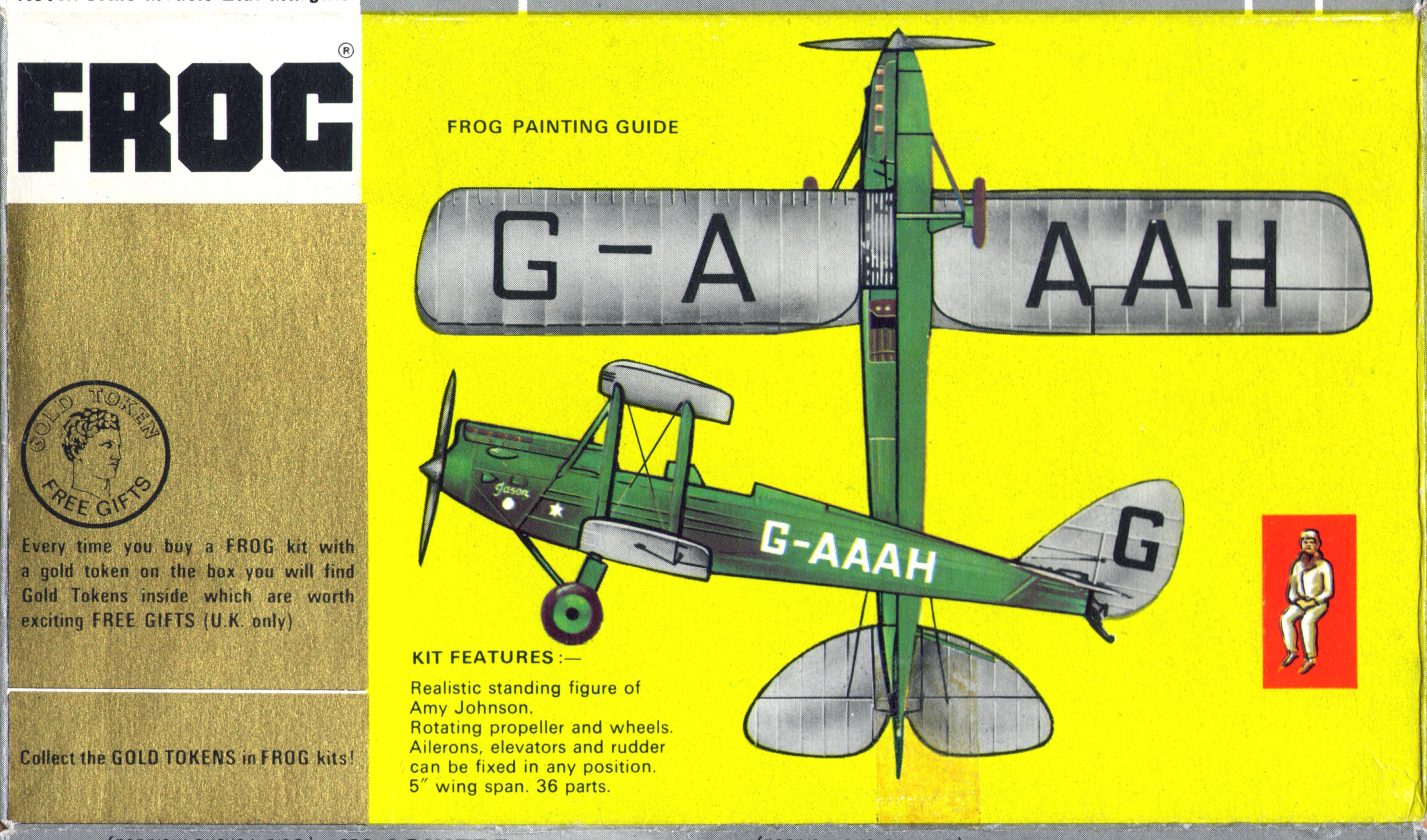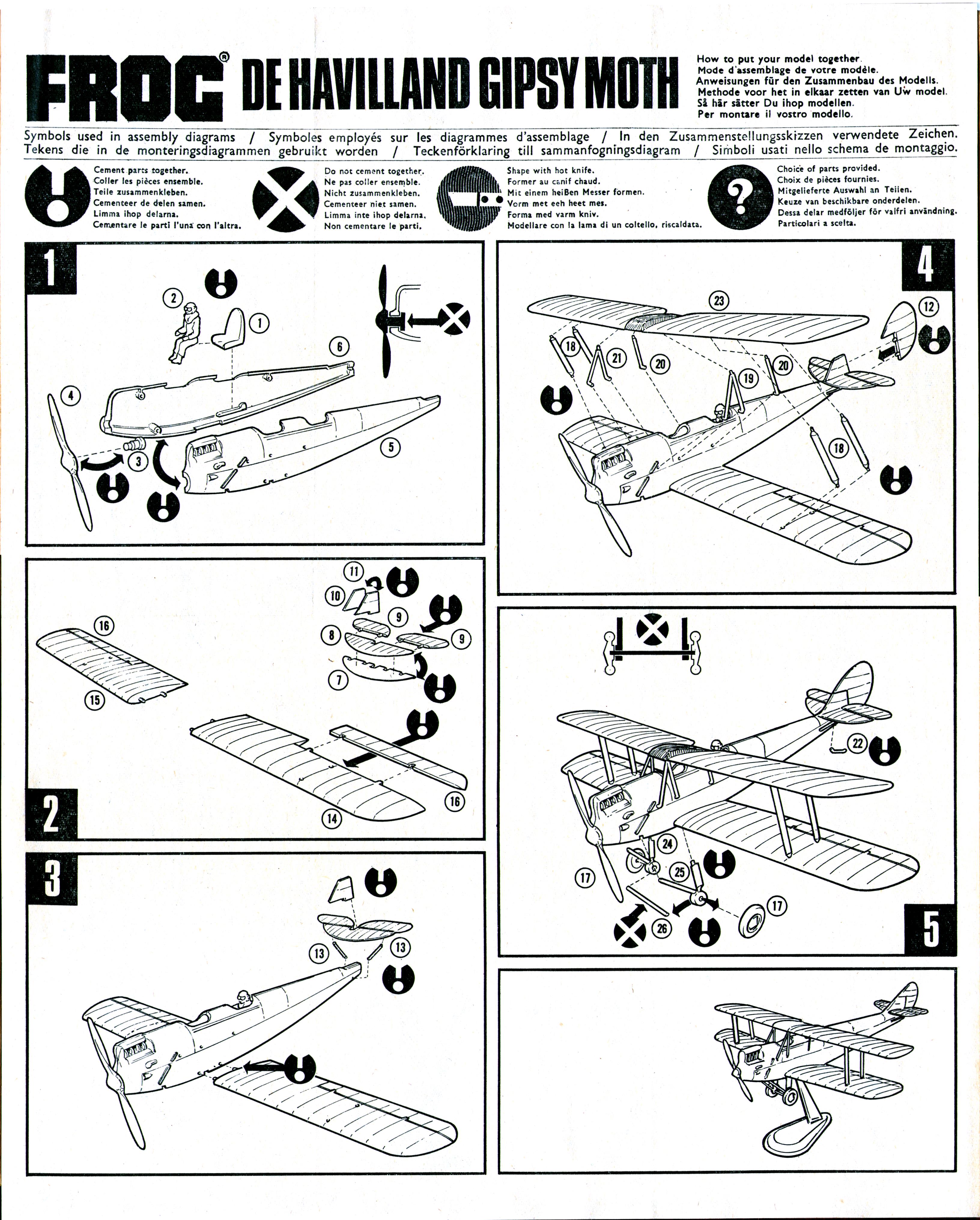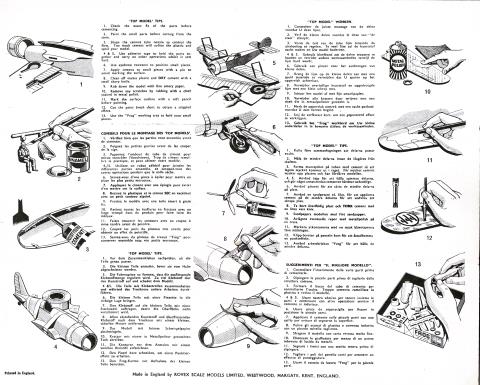 Tri-ang FROG 169P Gipsy Moth, Meccano-Tri-ang
---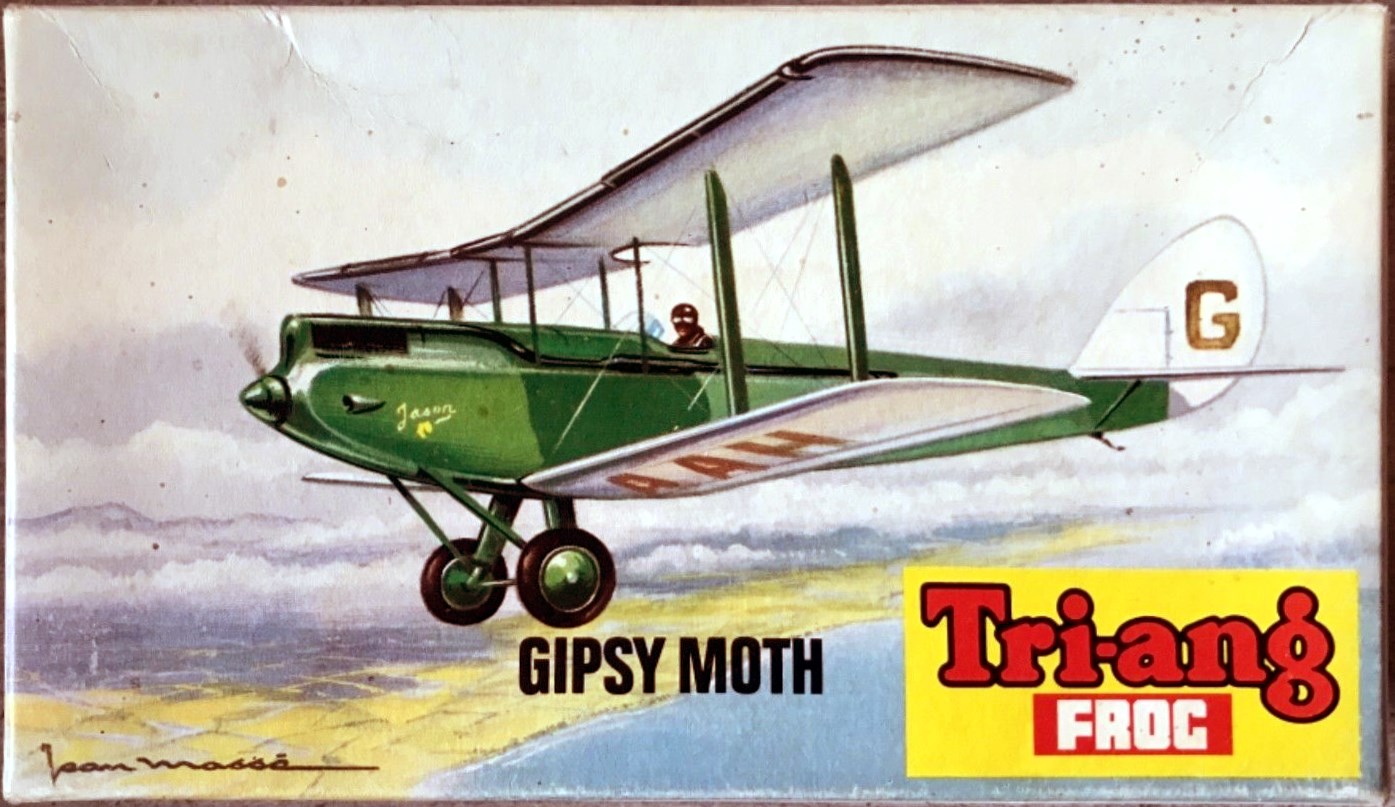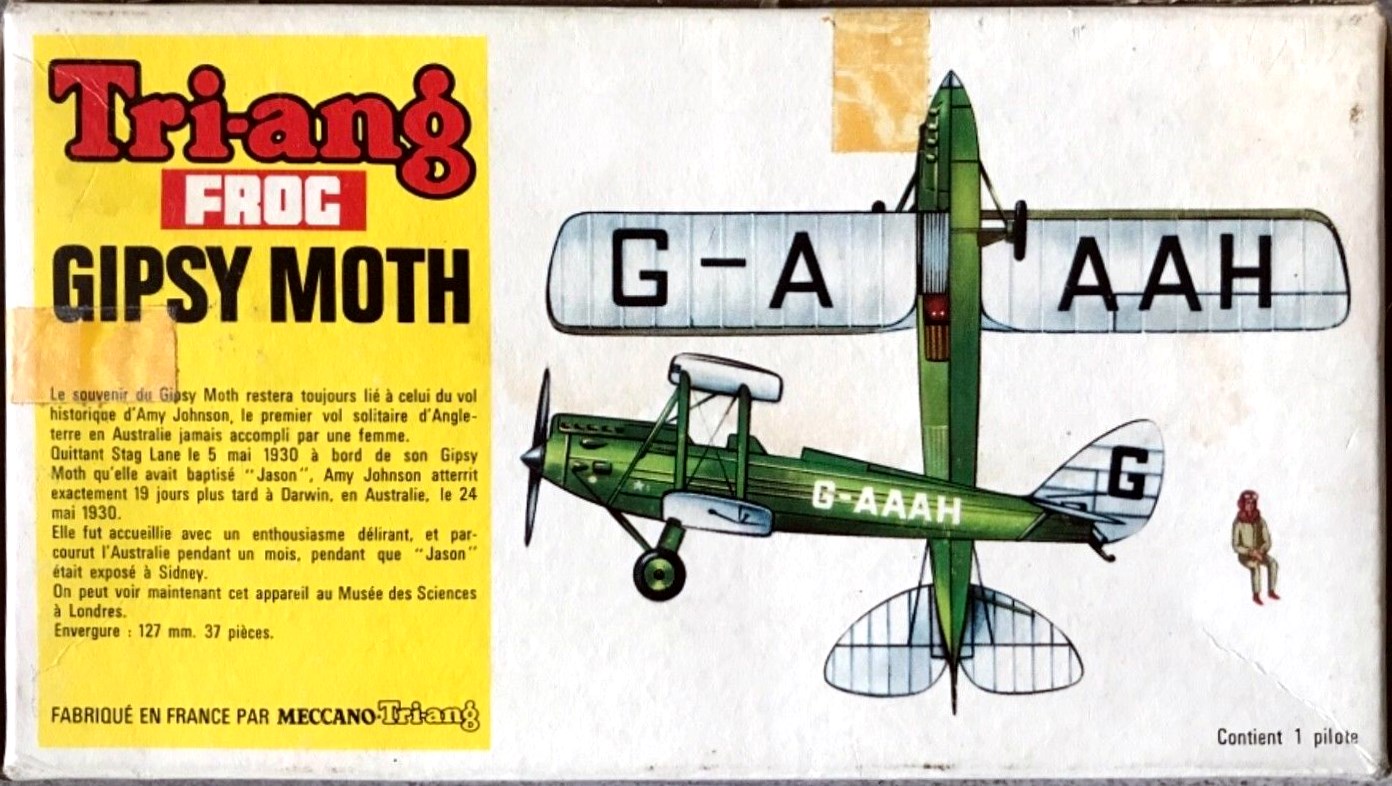 FROG F227F Gipsy Moth, Rovex Industries Ltd, 1970
---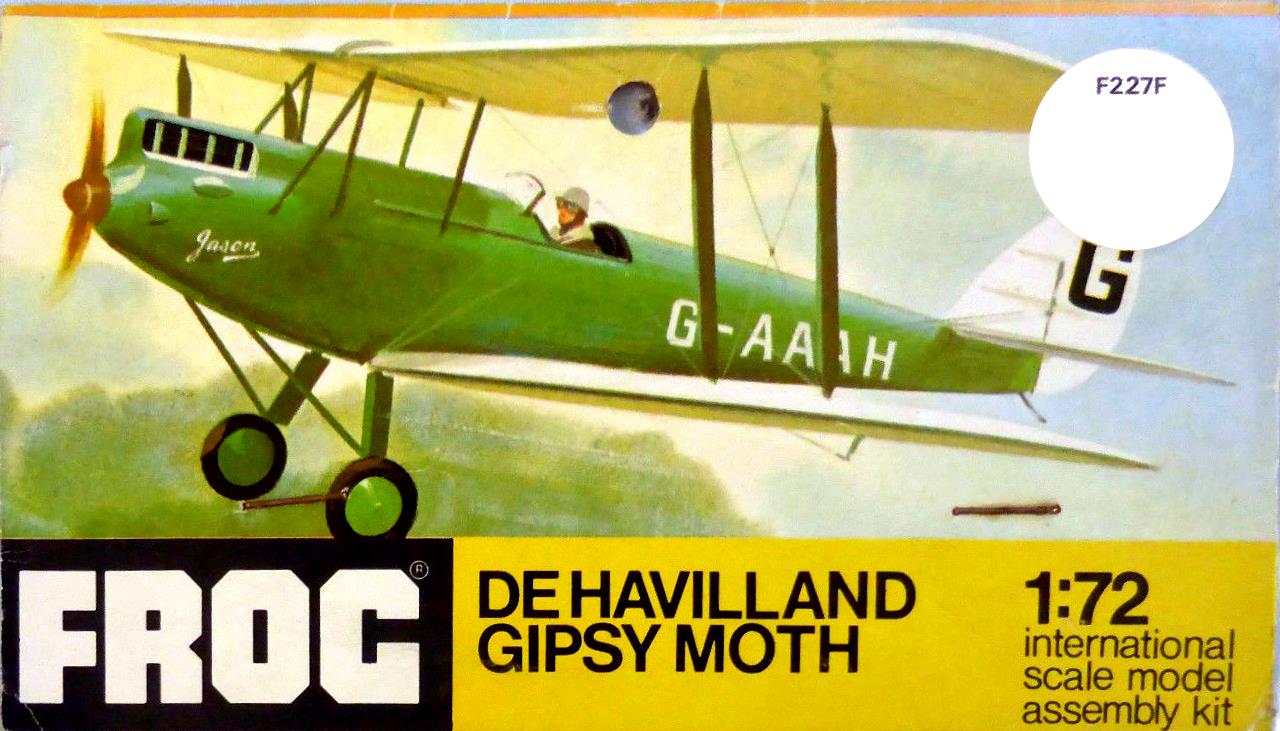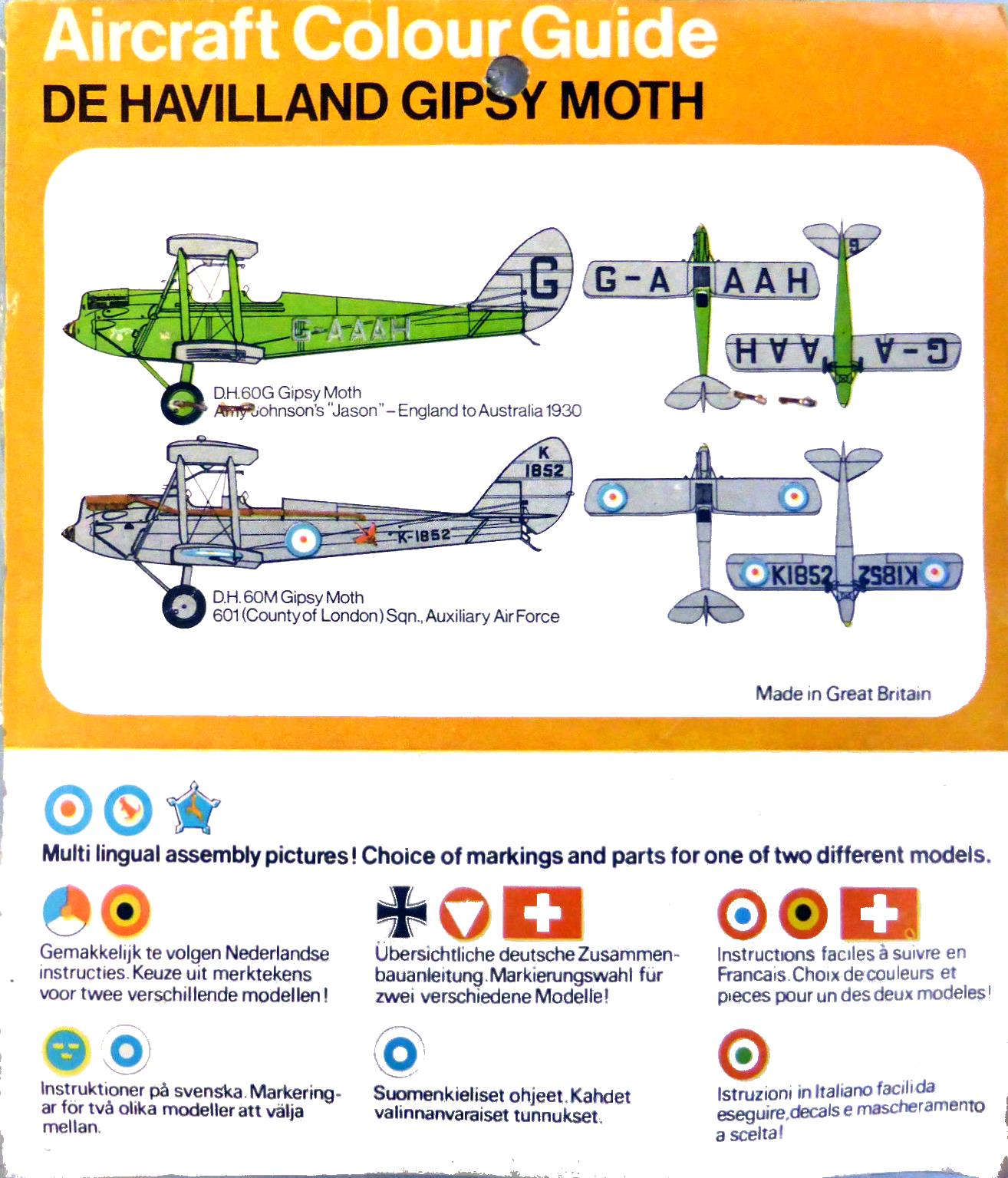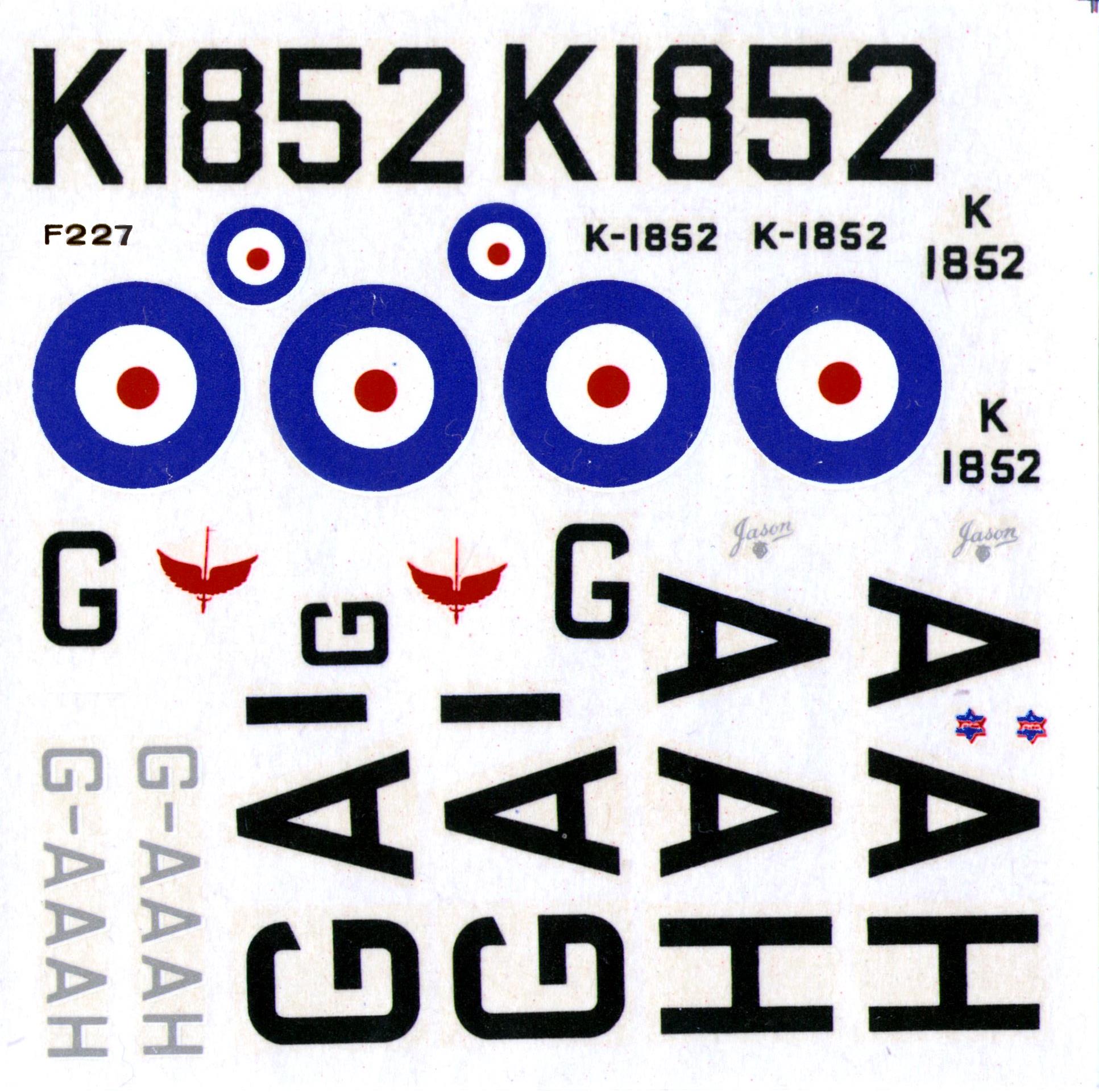 FROG F169 Gipsy Moth, Rovex Models and Hobbies Ltd, 1974
---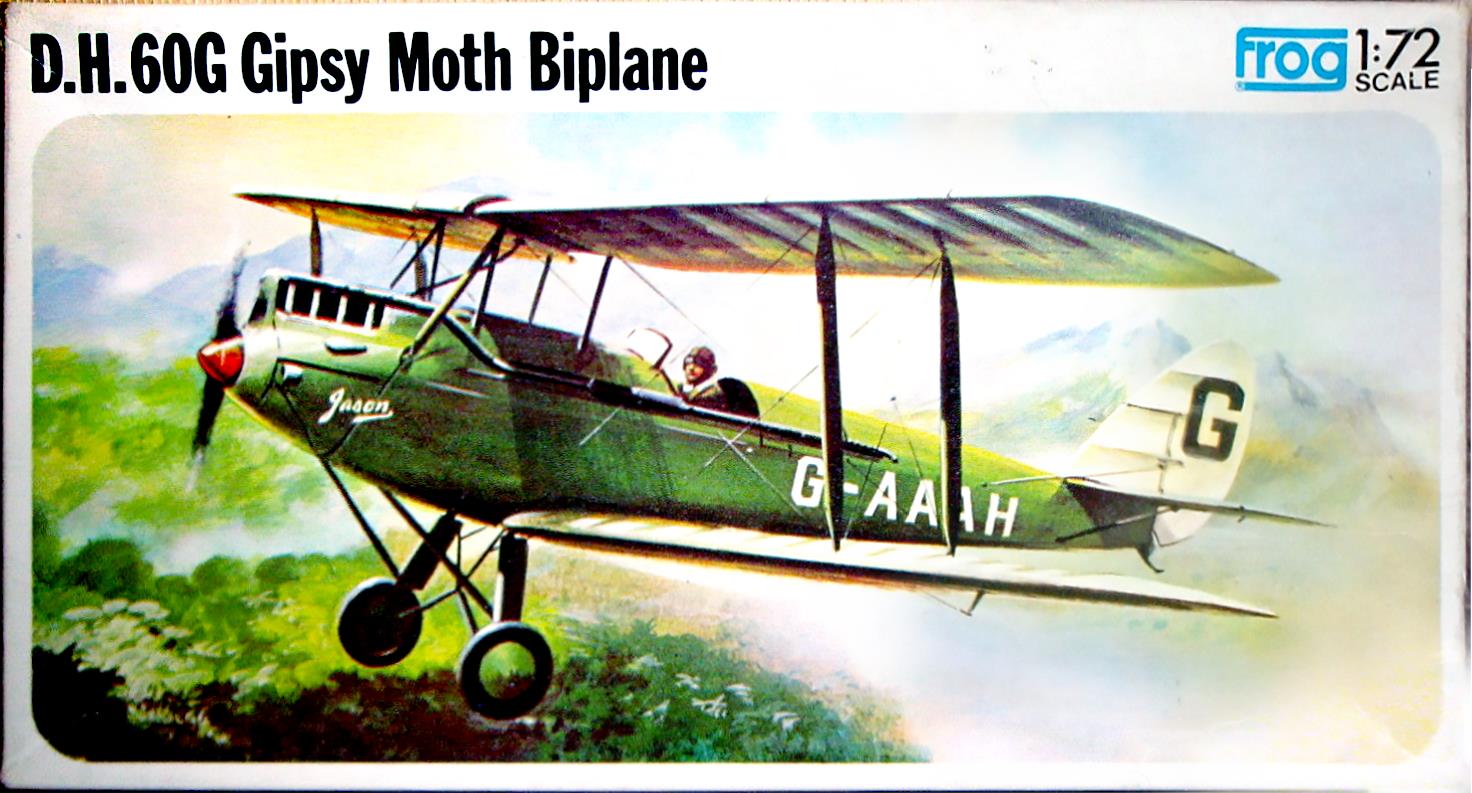 Unbranded test box D.H.60G Gipsy Moth biplane identical to the latest Frog boxes without Frog logotype, 1977
---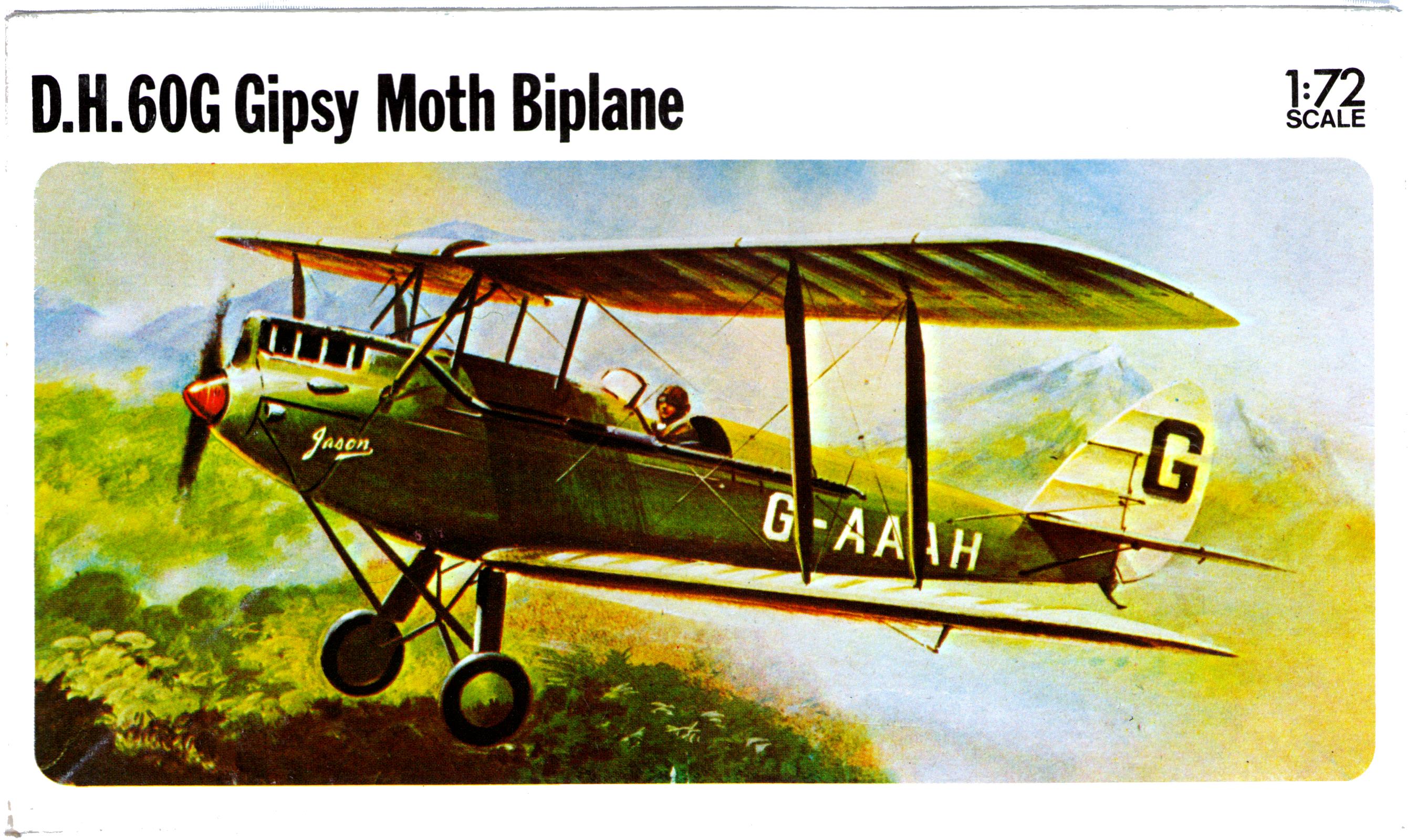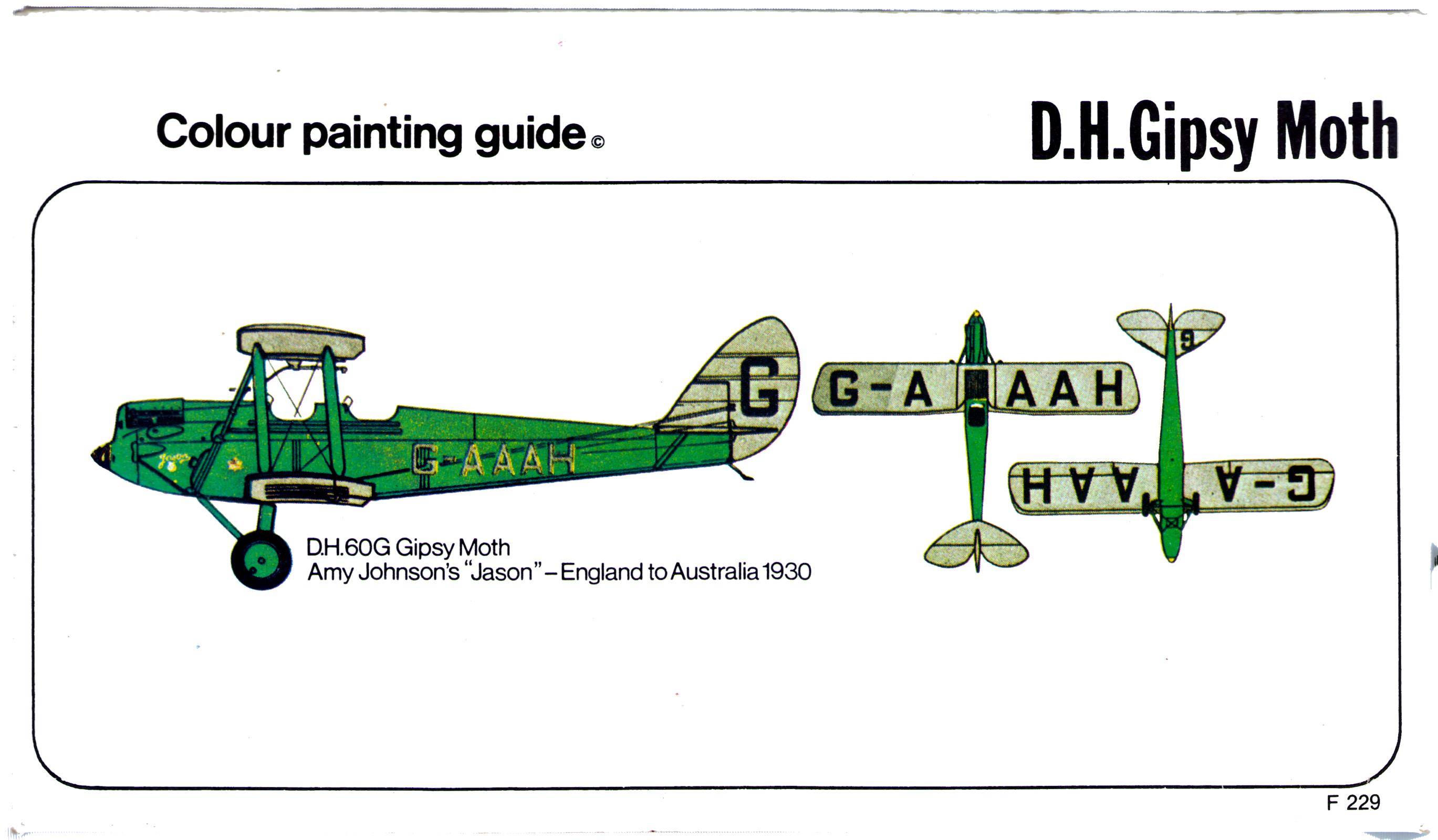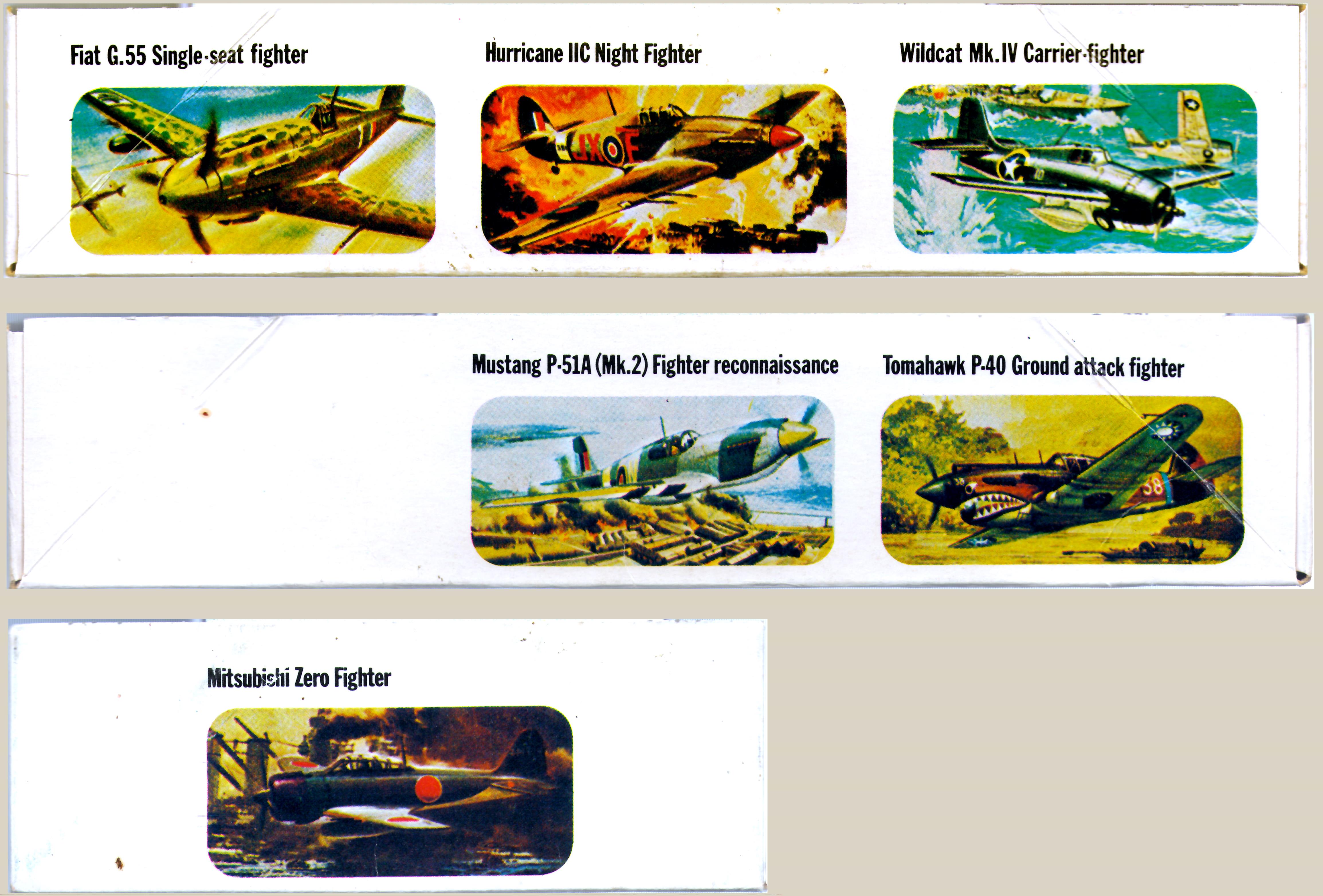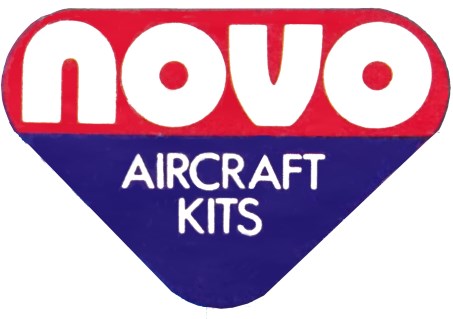 NOVO F169 D.H60G Gipsy Moth, NOVO Toys Ltd Cat.No.76003, 1977-1979
---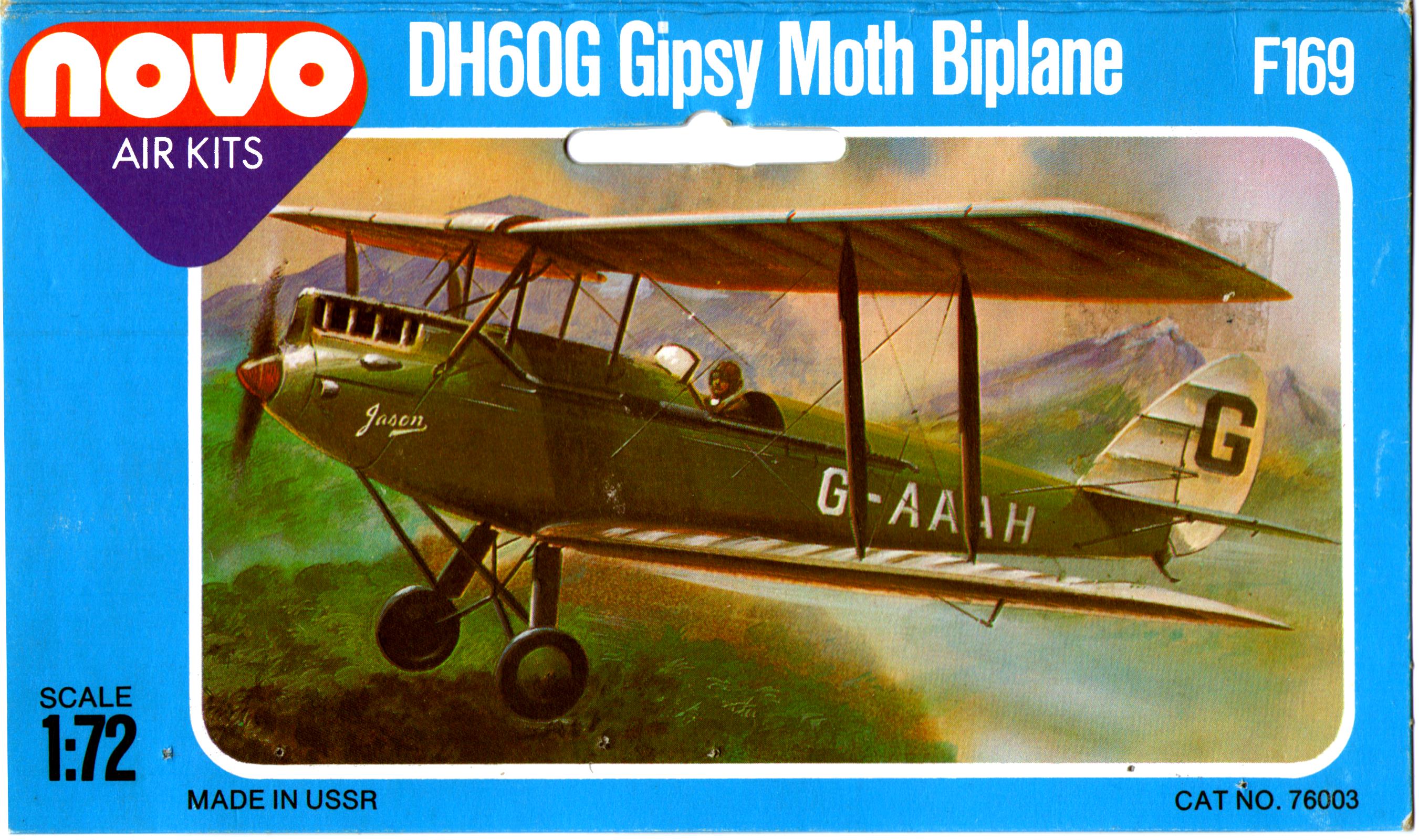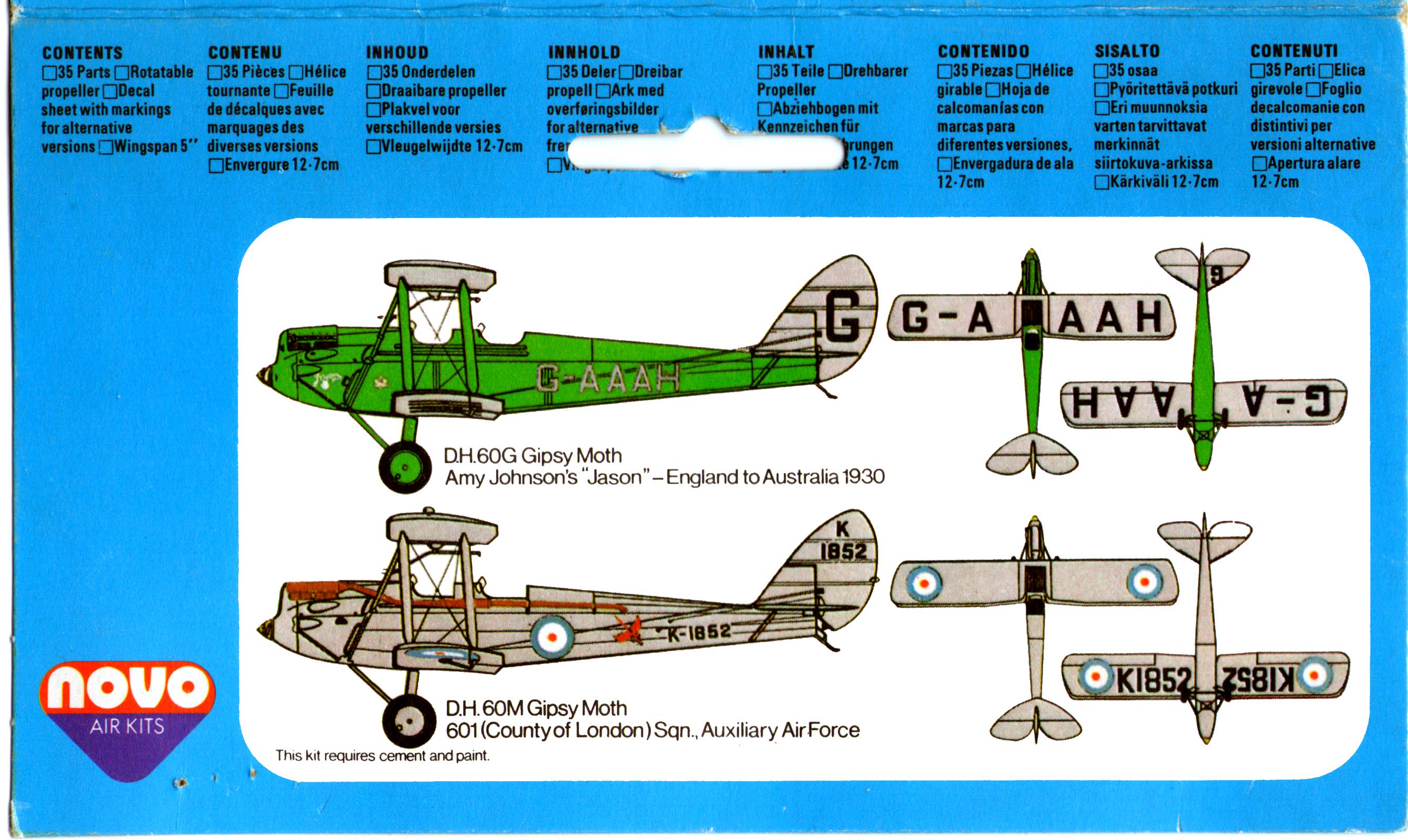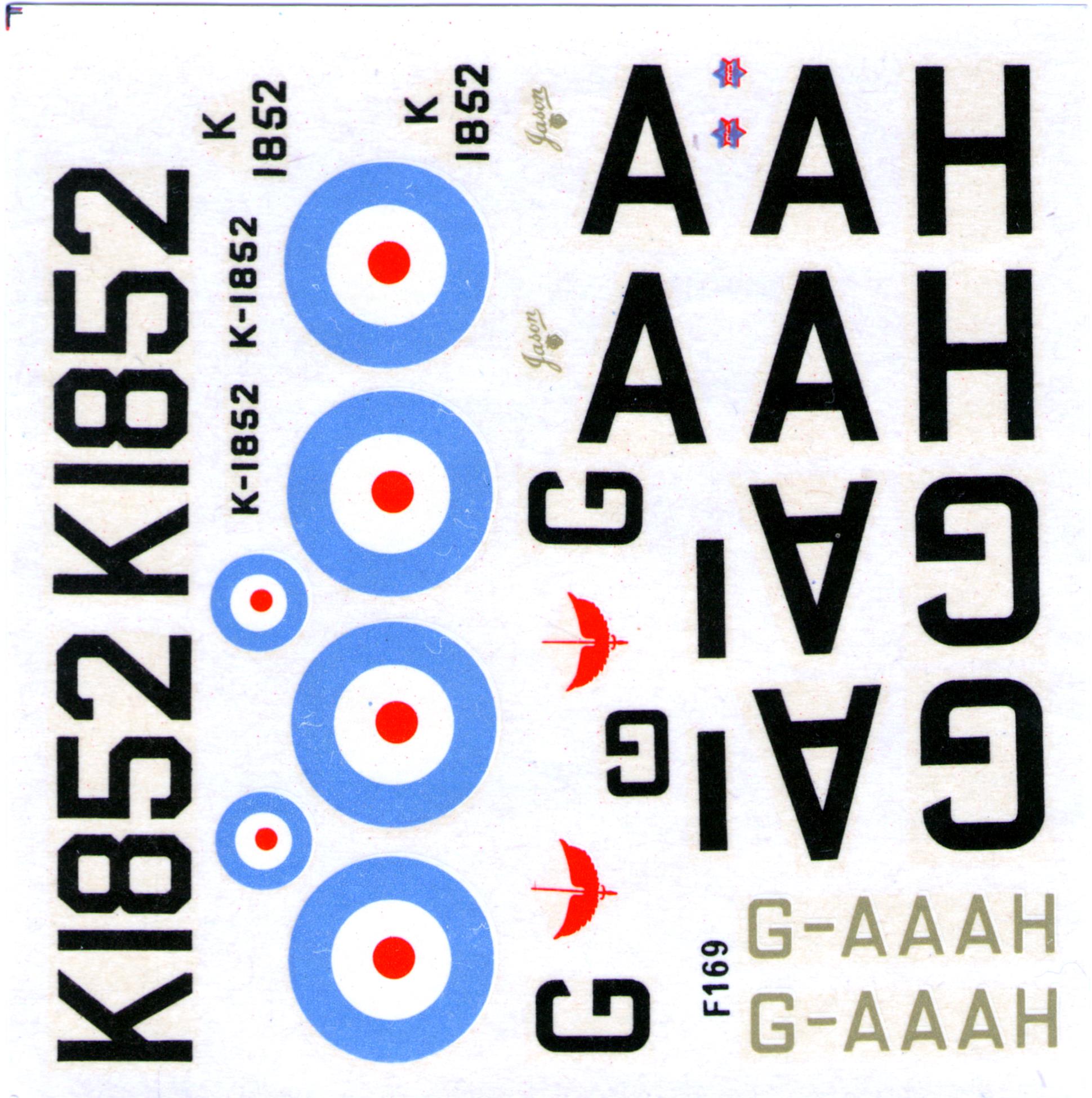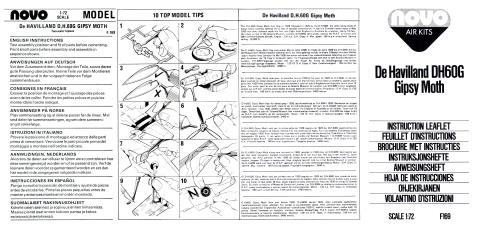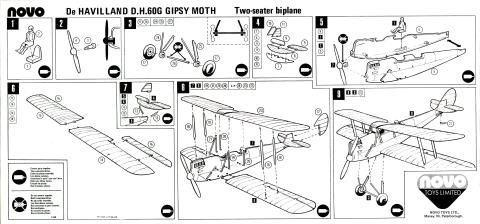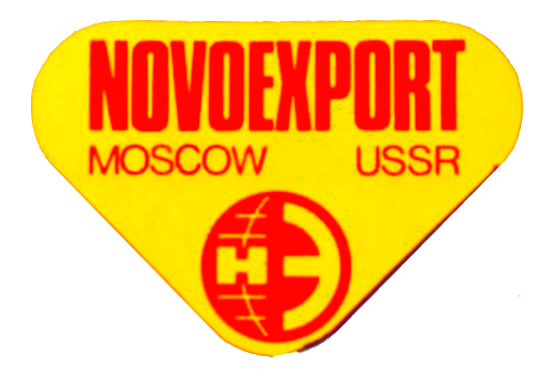 Novoexport F169 D.H60G Gipsy Moth, тестовый тираж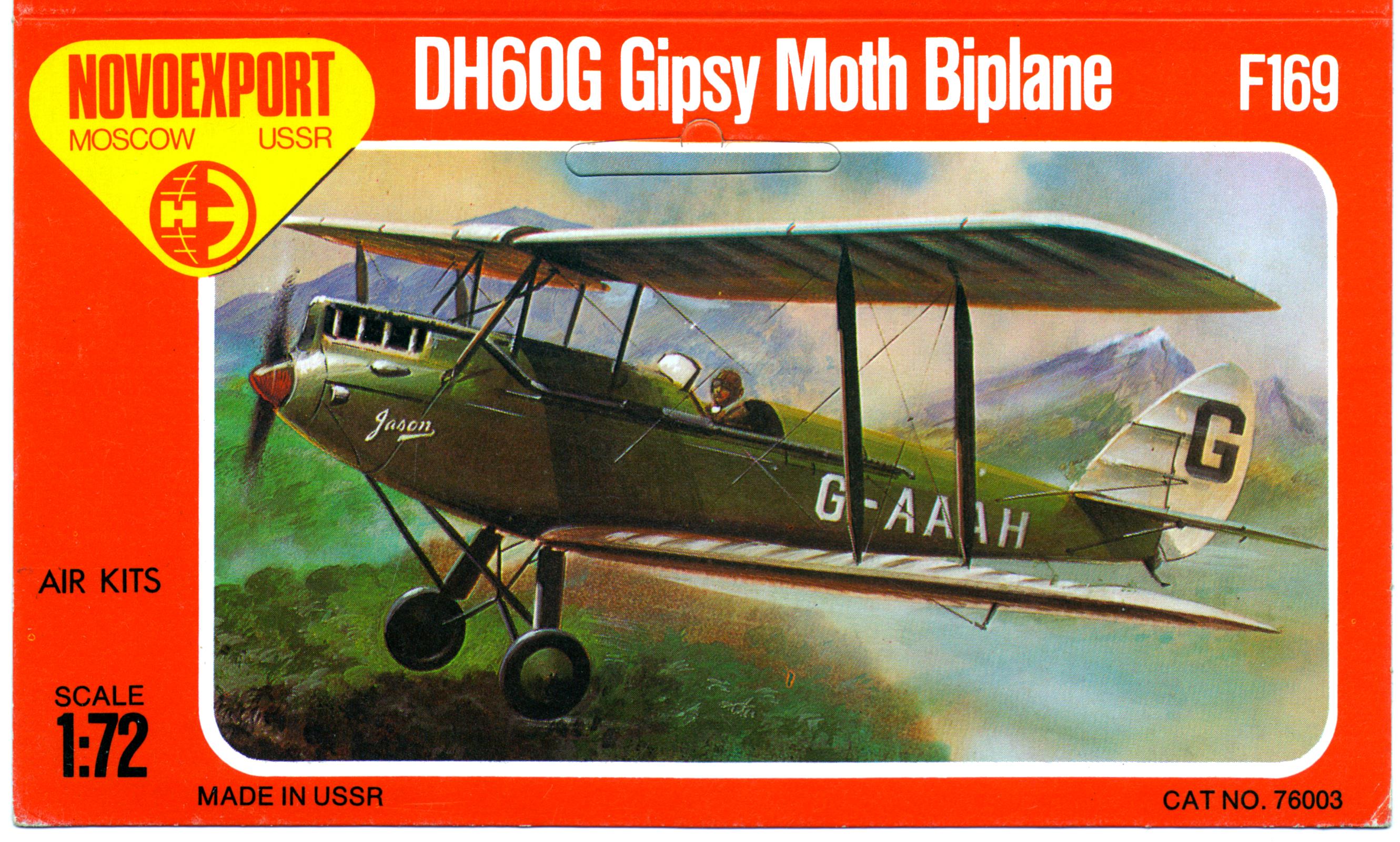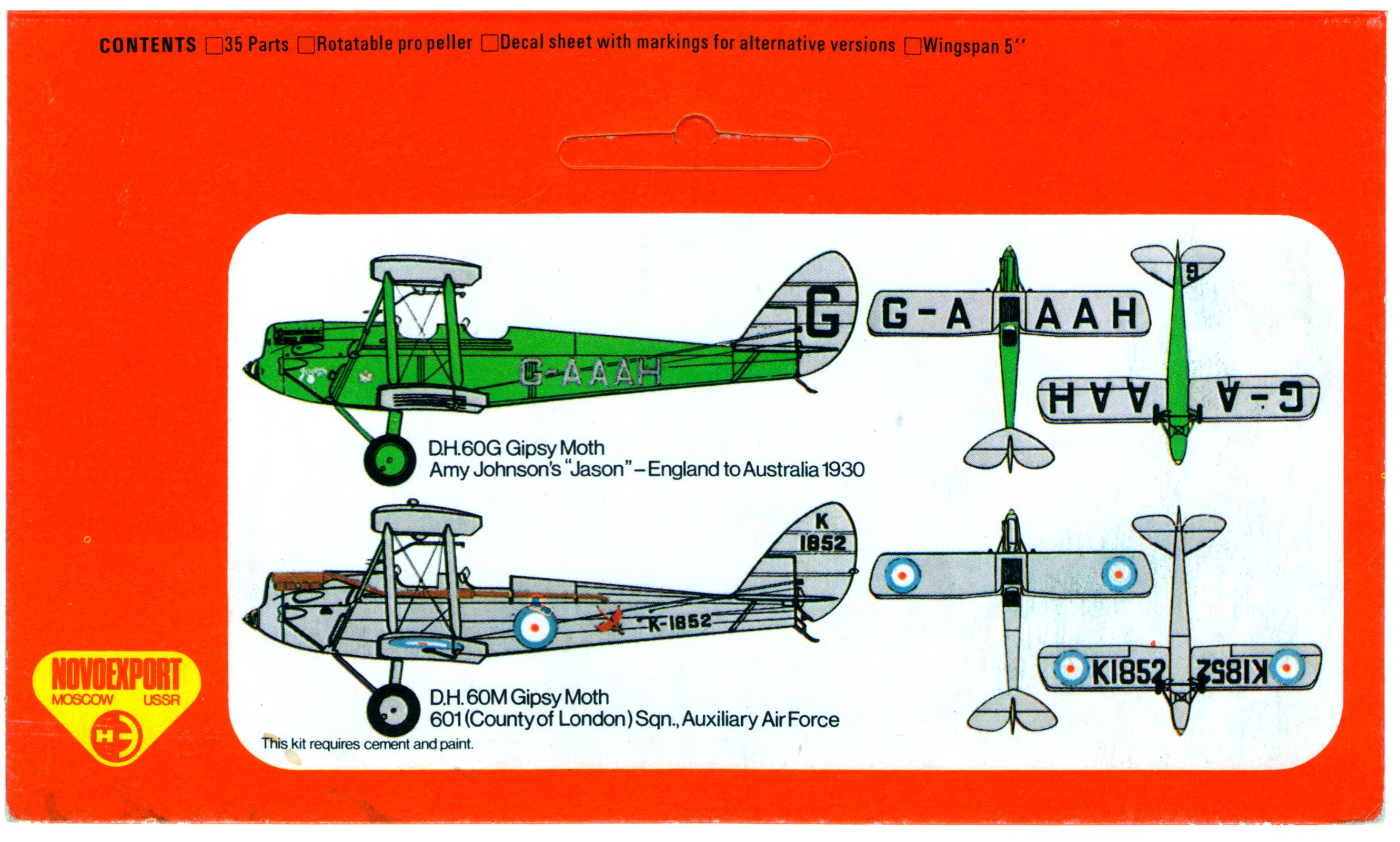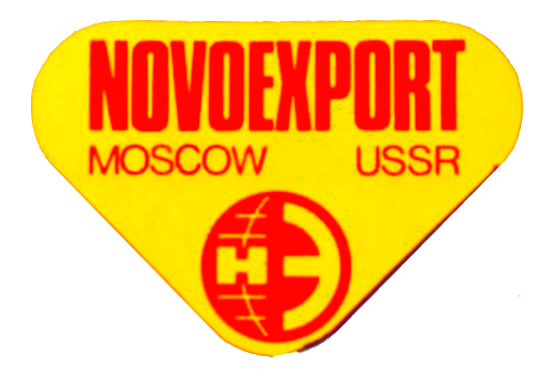 Индекс 169 D.H60G Gipsy Moth, Мир, Минск 80-s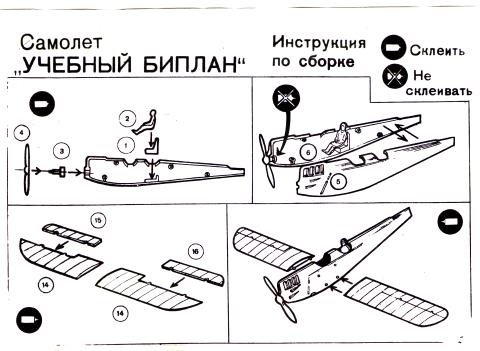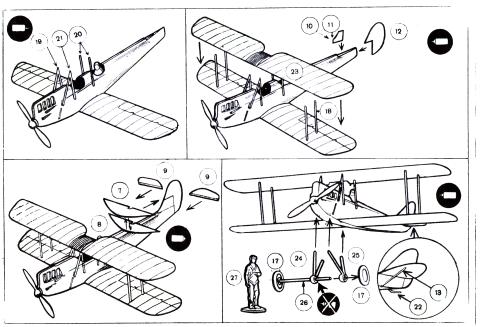 Amodel 72150 DH60G Gipsy Moth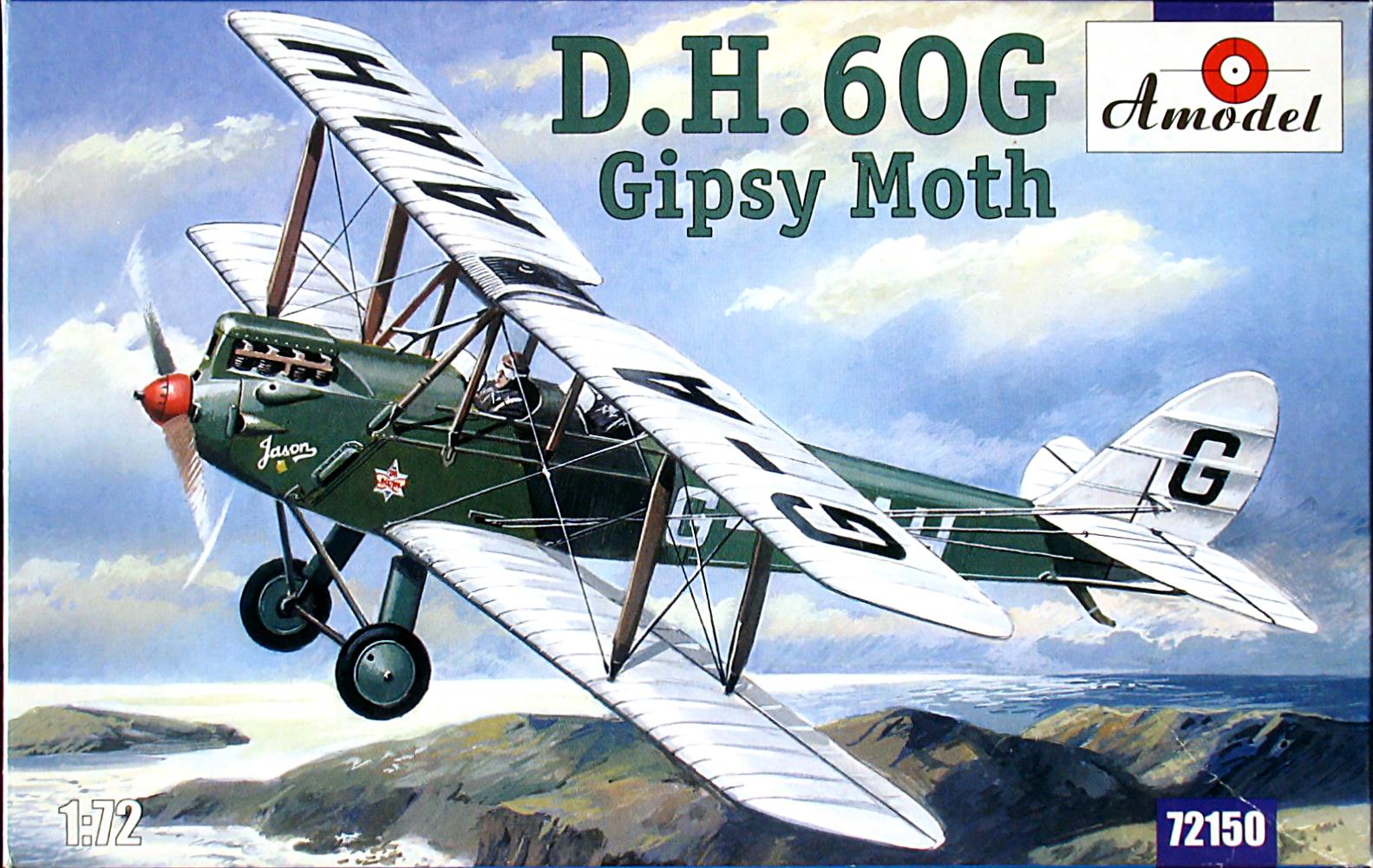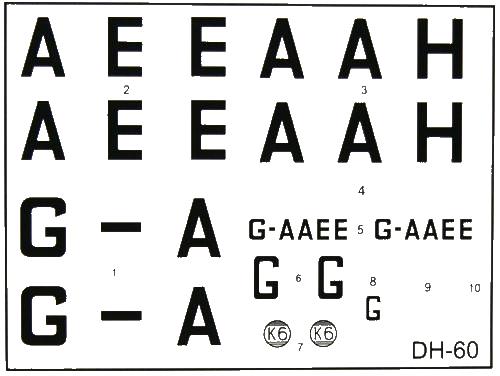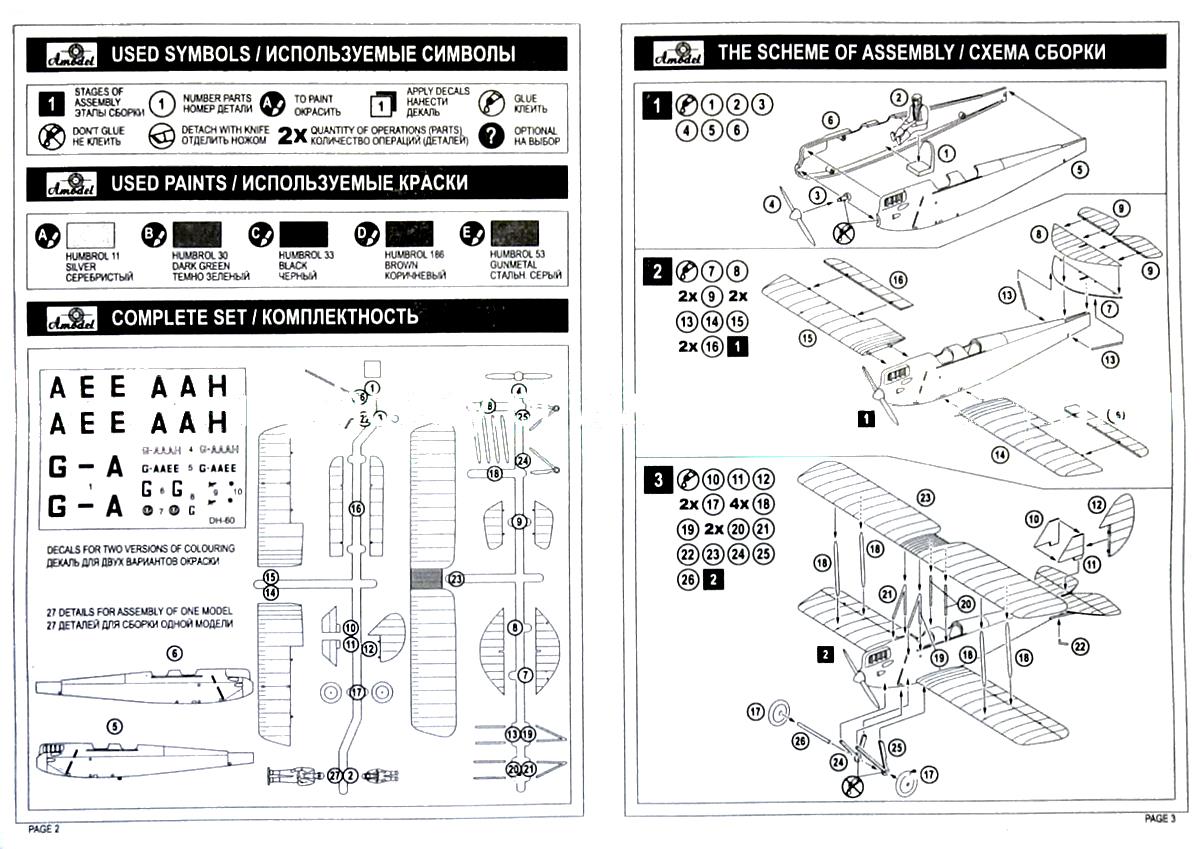 06.03.2018