DH-88 Comet Racer

FROG Black series, The Trail Blazers, F168 DH-88 Comet Racer, International Model Aircraft, 1965-06
---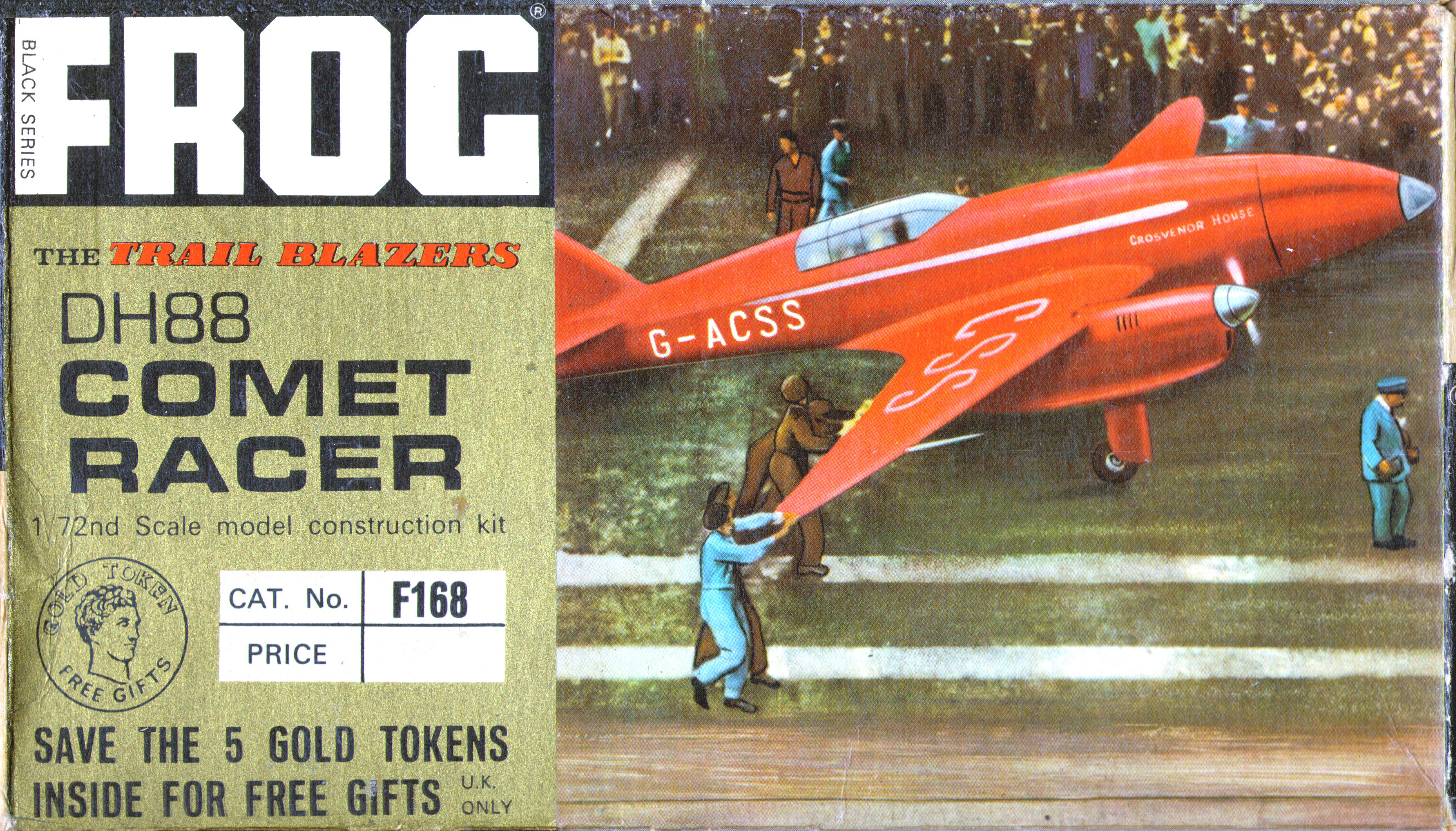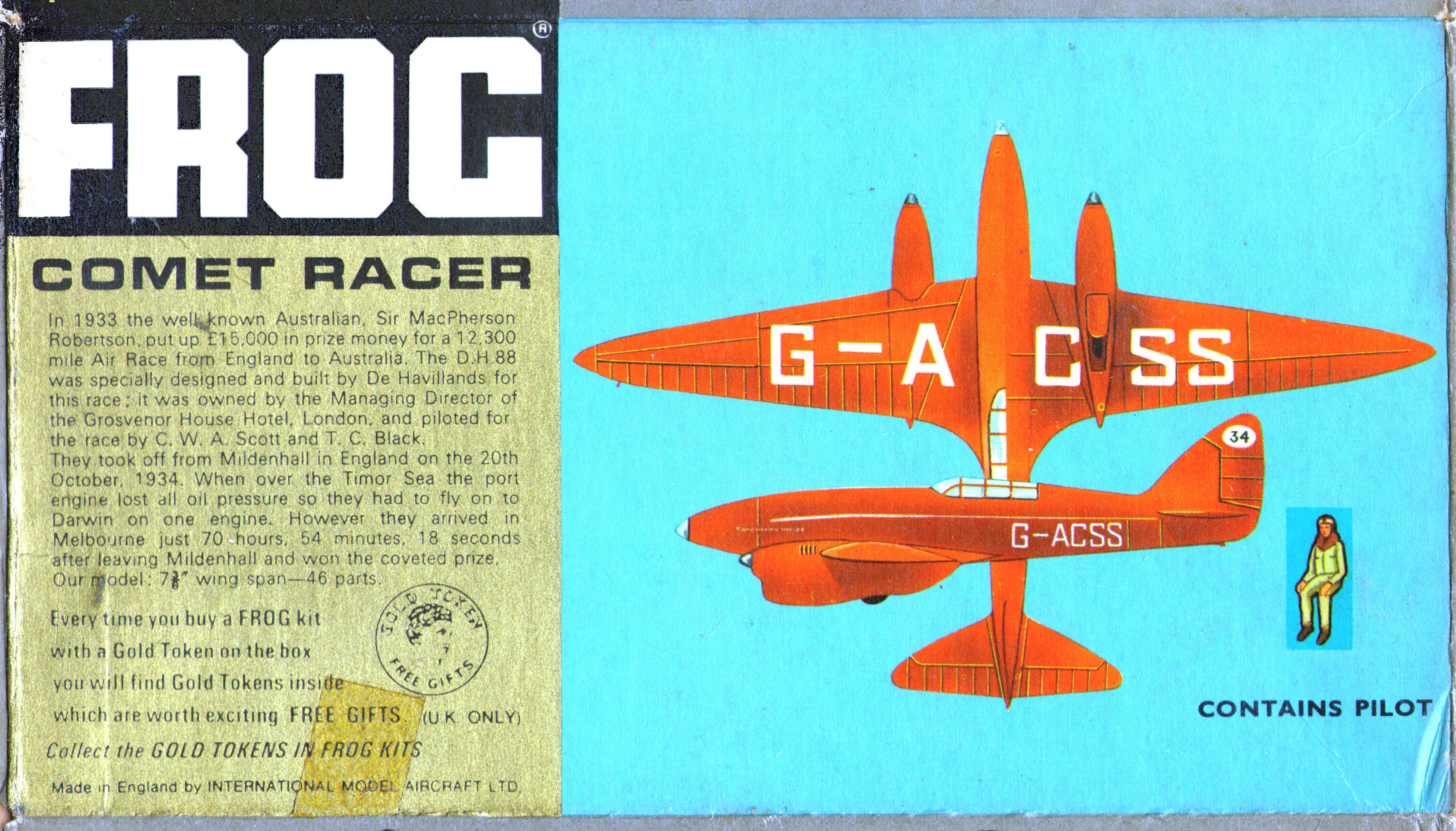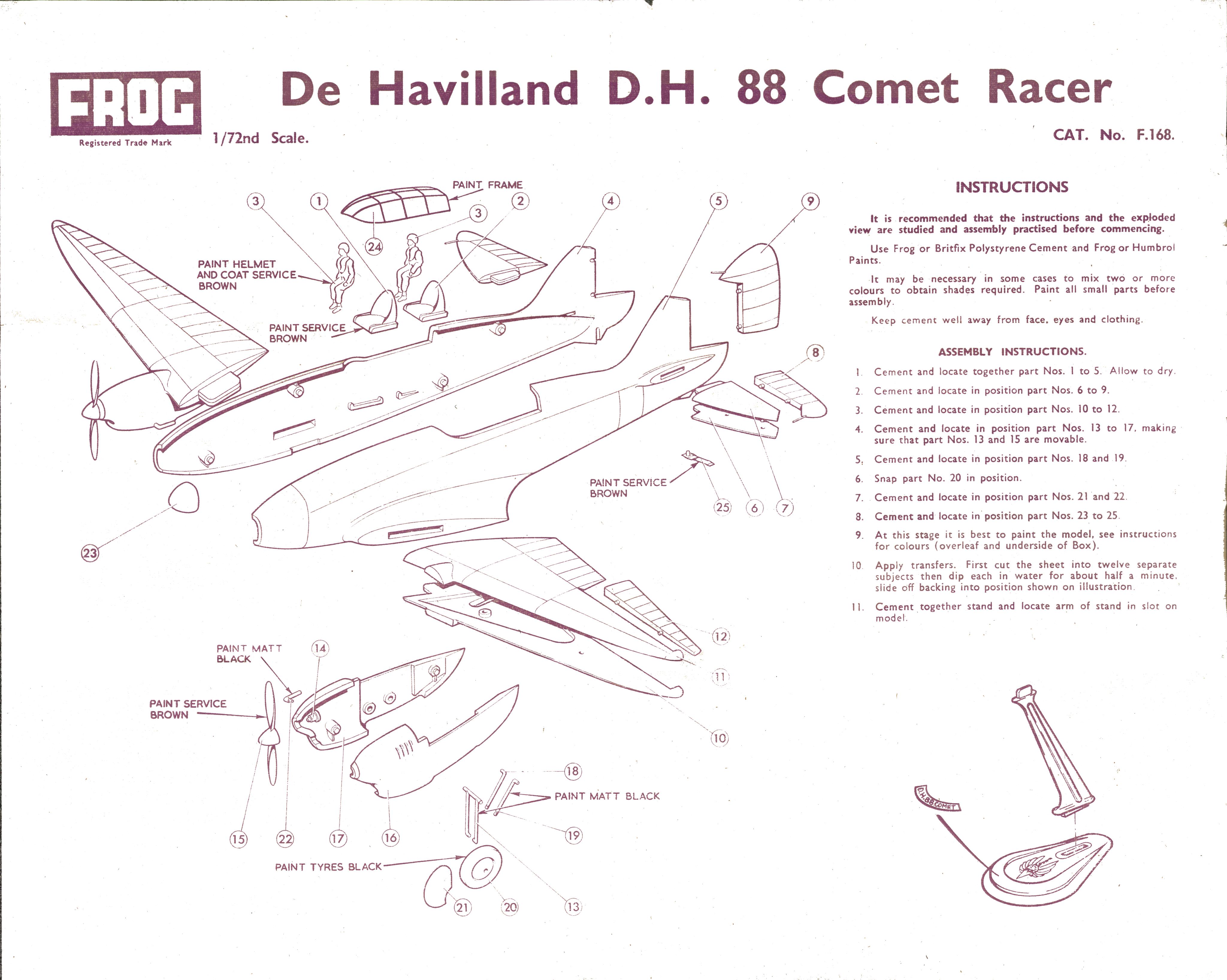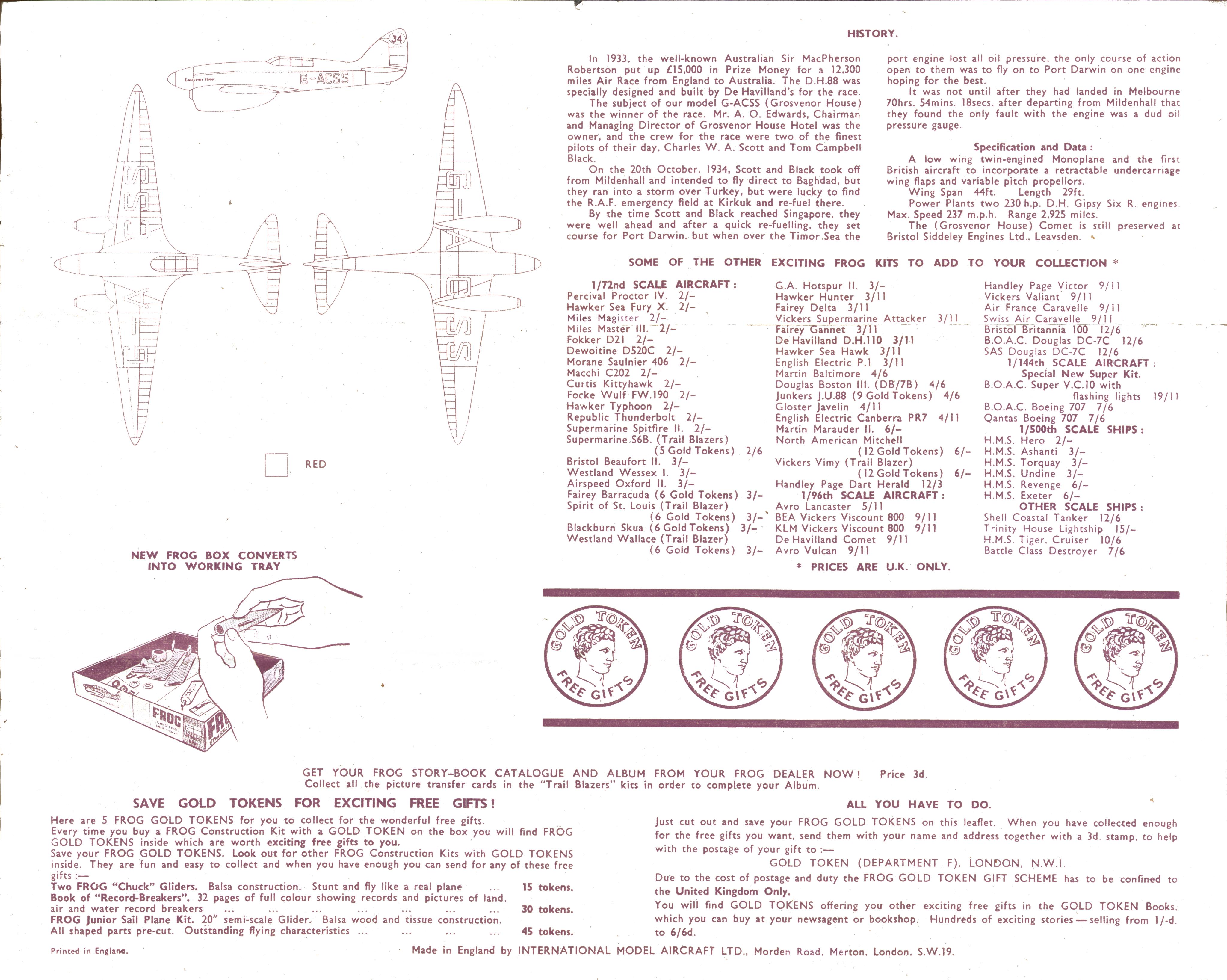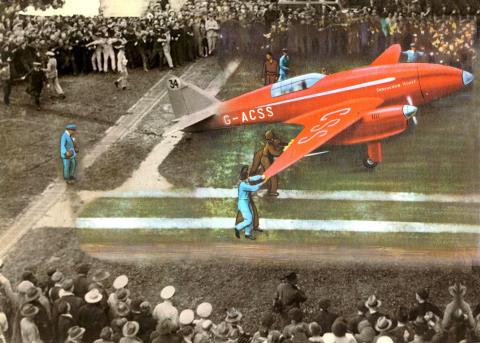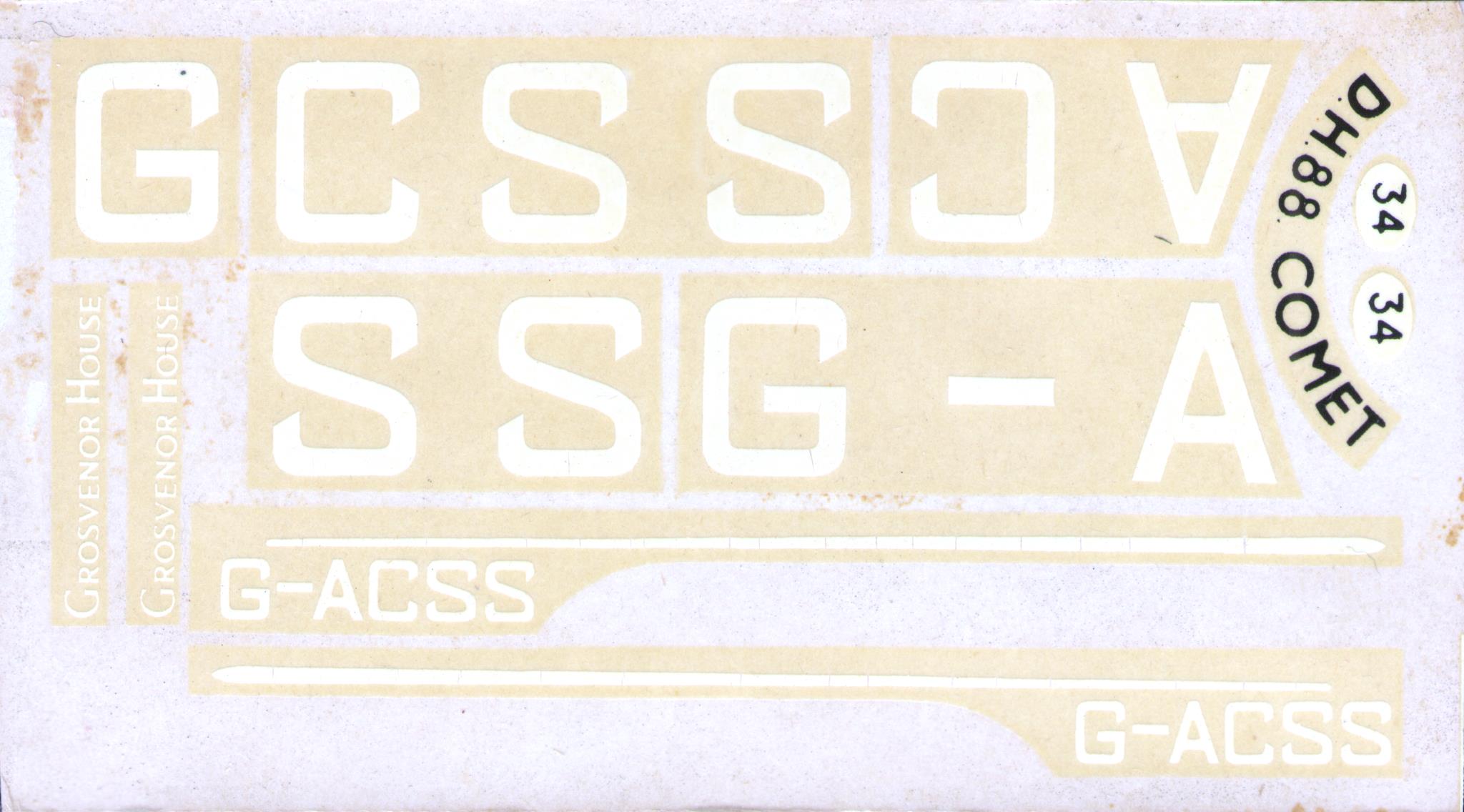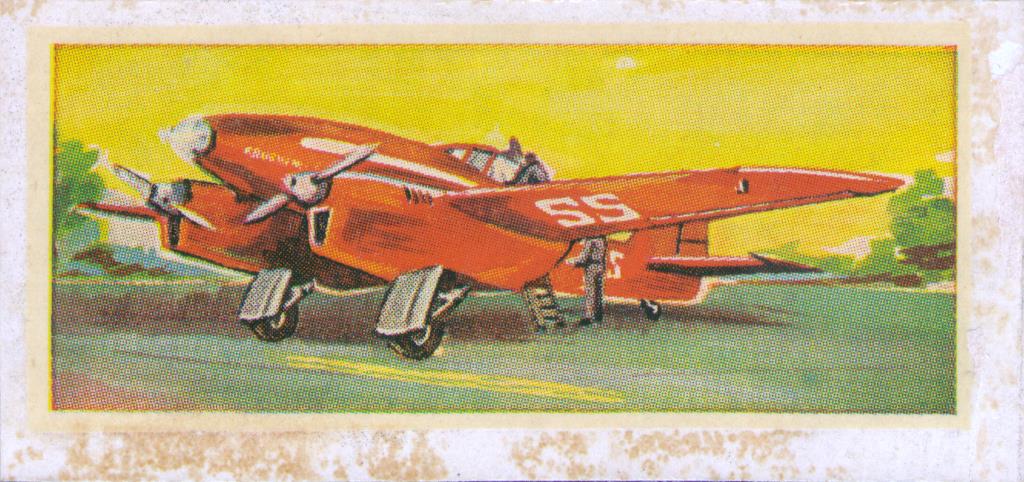 "MORE "TRAIL BLAZERS"

Another product of the de Havilland stable provides a second offering in the "Trail Blazers" series, this being the D.H.88 Comet G-ACSS which, piloted by C.W.A. Scott and Tom Campbell Black, won the MacRobertson Trophy race of 1934. Frog's kit builds up into a good model of this superlatively streamlined monoplane. It is generally accurate, although the engine air intakes should be offset to port and the exhausts to starboard, and not on the engine centrelines as they appear in the kit. The nose transparency also seems to be somewhat too large and too blunt. The component parts fit together well, and the red plastic is of good quality if somewhat translucent. The transfer sheet is clearly printed, although the amount of transparent film surrounding the designs is excessive. The arrangement of the underwing letters is incorrect on the transfer sheet but correctly shown on the instruction sheet—the dash between the "G" and the "A" of the registration has been omitted, and the "A" and "C" have to be cut apart as one section of transparent film covers both letters which, in fact, appear on opposite wings. The background of the racing number "34" should be silver and not white.

W.R.Matthews
Flying Review 1965-06, Model Talks"

FROG F168 DH-88 Comet Racer, Trail Blazers, 1966
---

FROG F226F De Havilland D.H.88 Comet Racer, bagged edition, 1969-71
---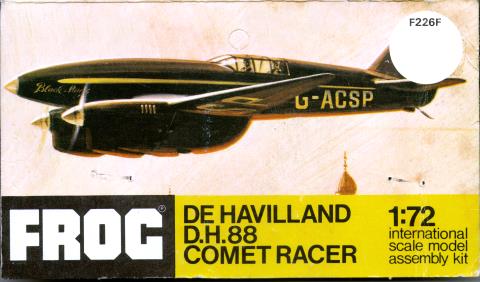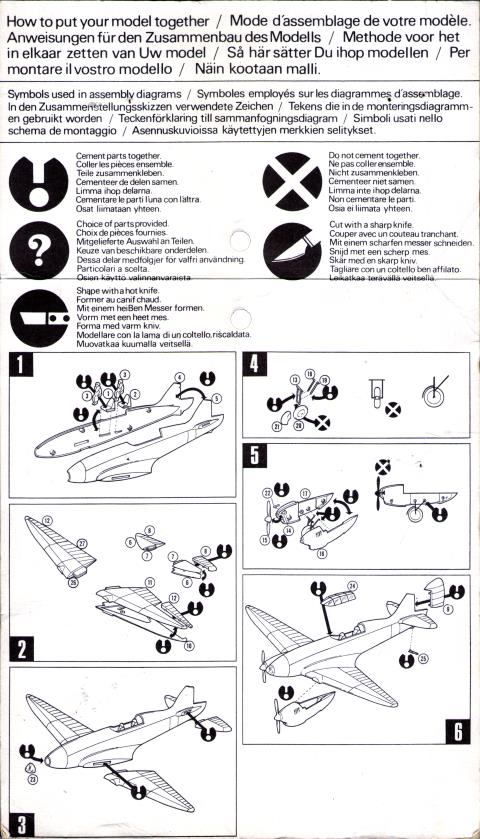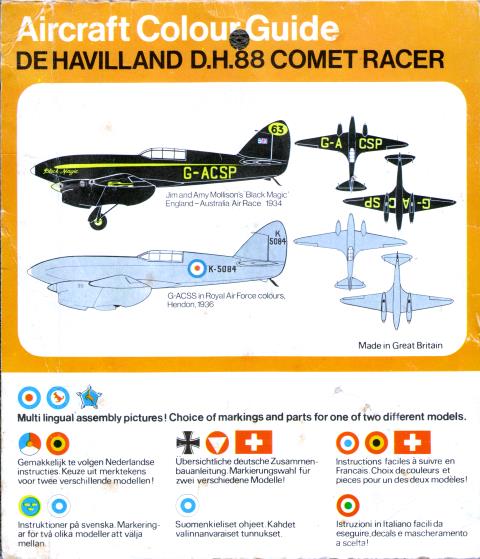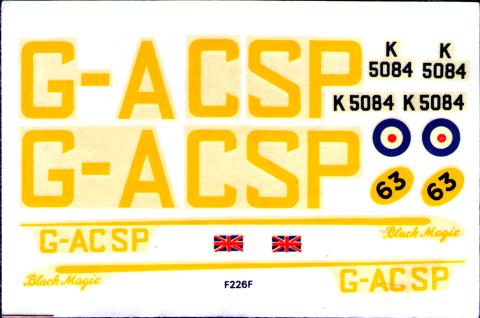 Air Lines 4901 Comet Racer, Lines Bros Inc., 1964
---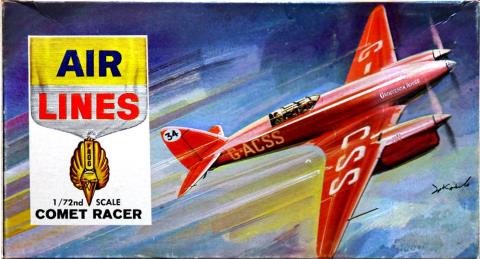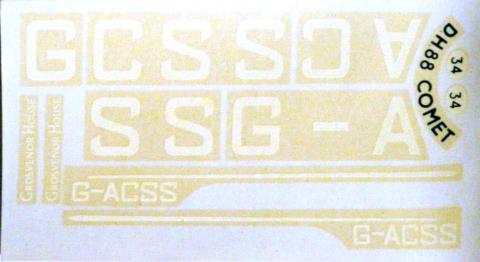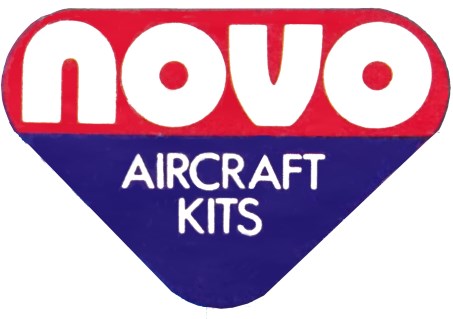 NOVO F168 DH-88 Comet Racer, Cat.No.76007
---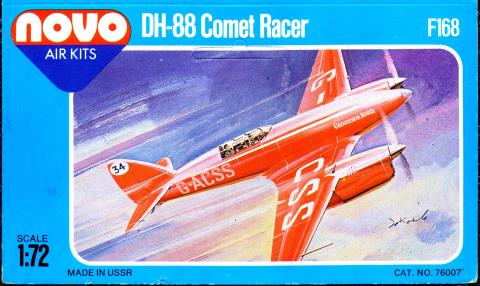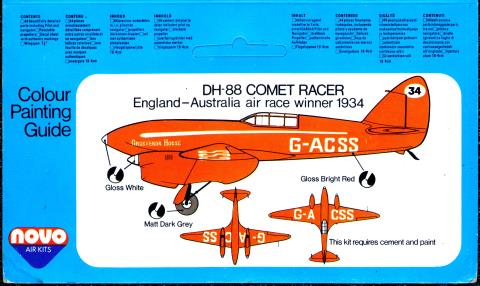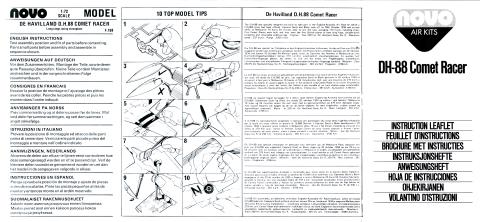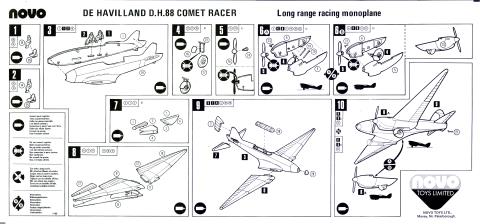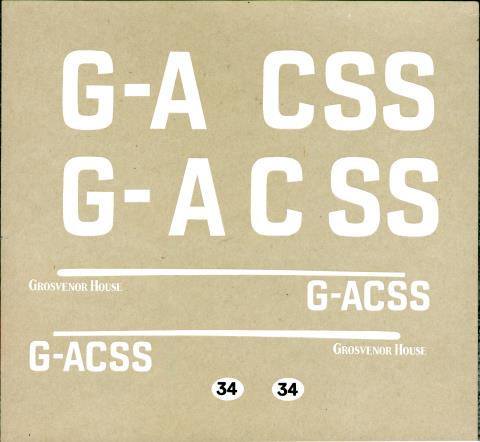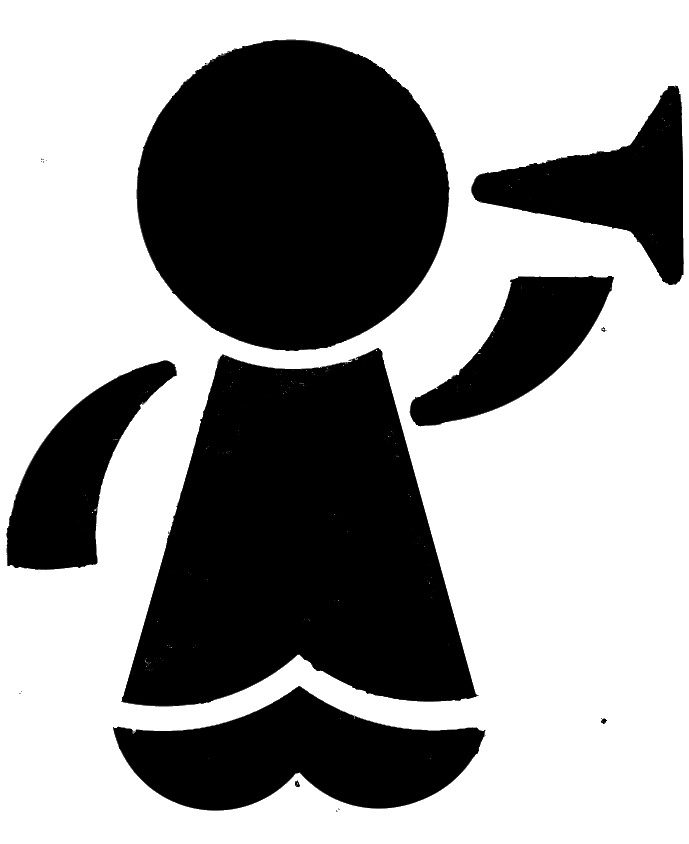 Ф168 DH-88 Comet Racer, Ташигрушка, Ташкент
---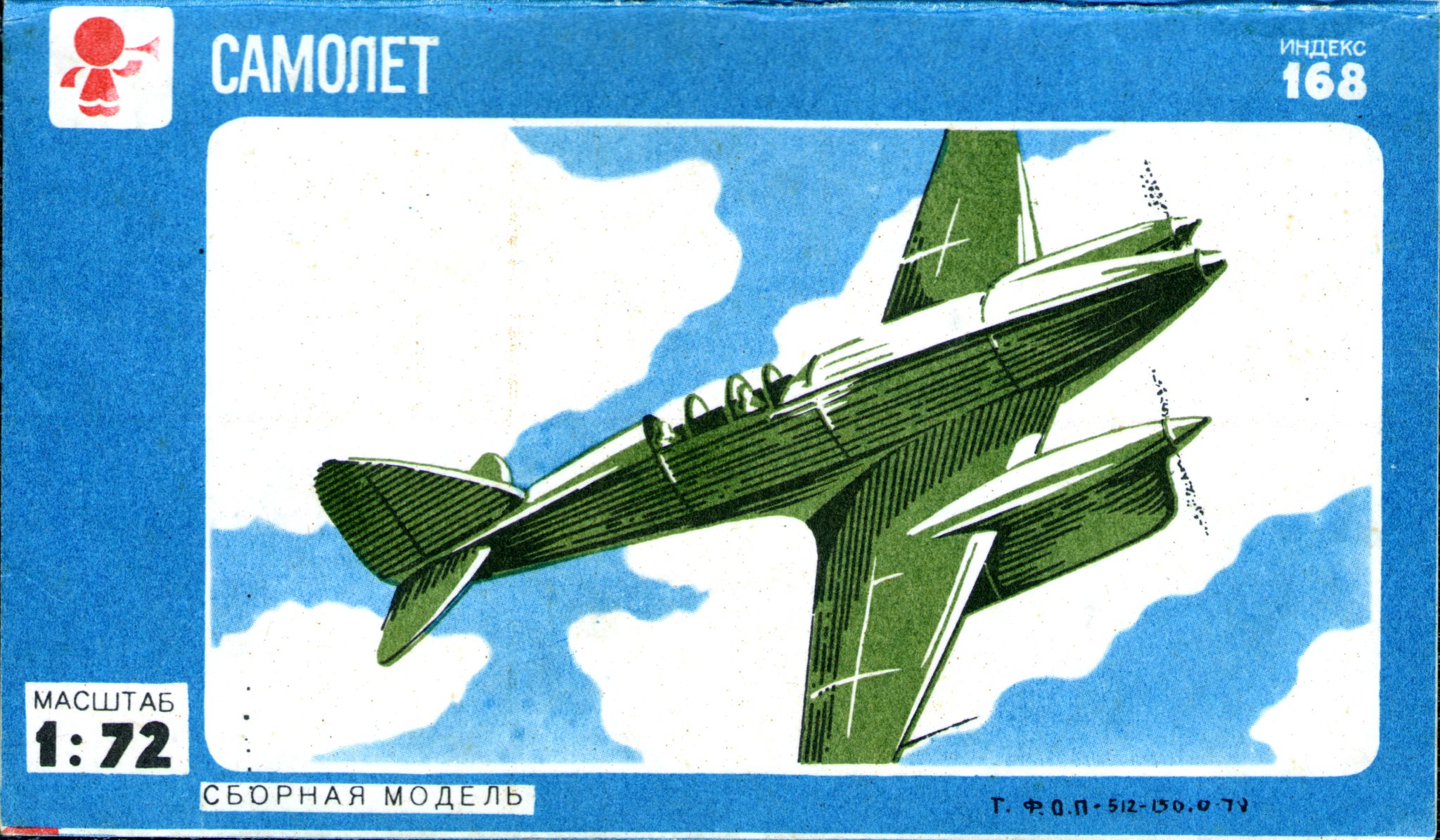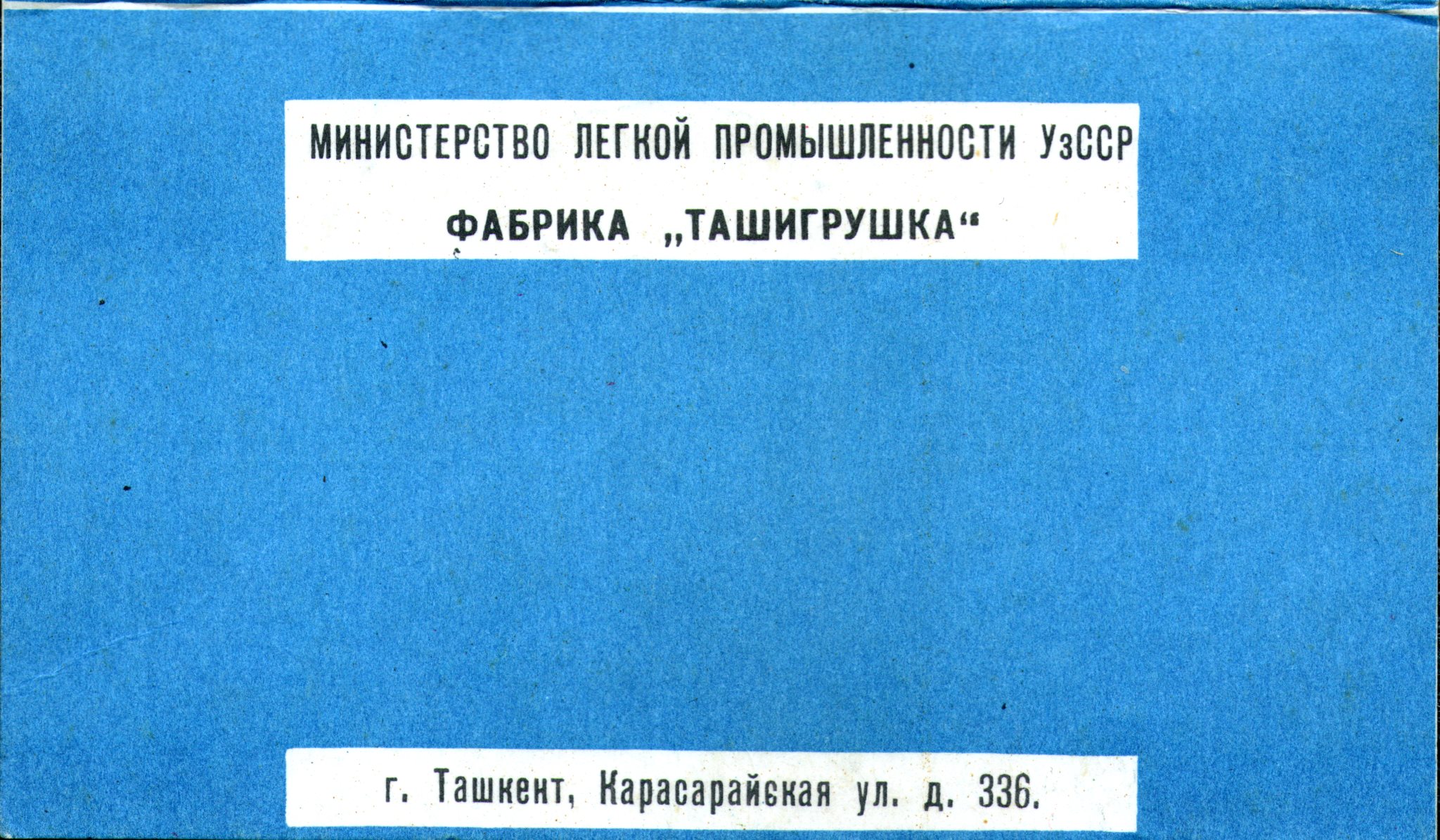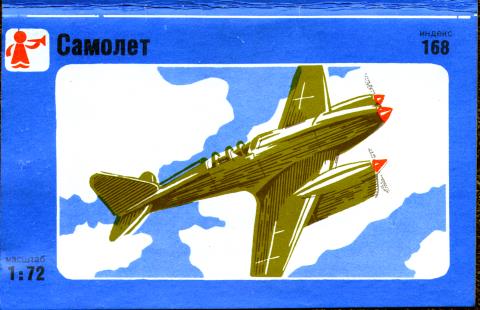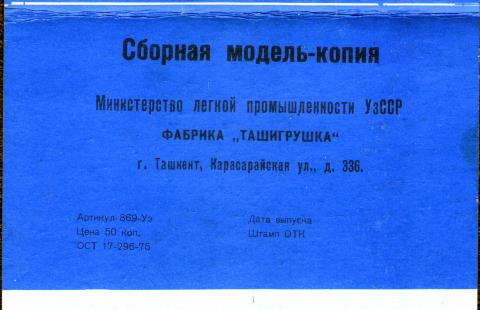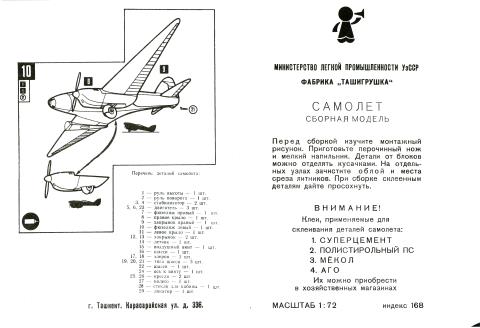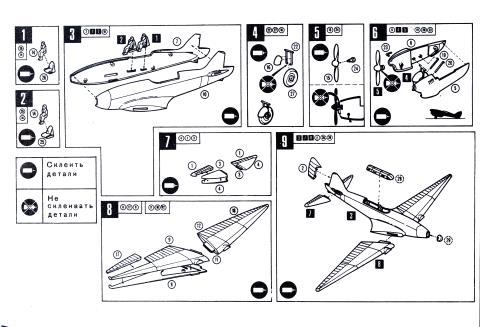 03.05.2018