Curtiss P-40E Warhawk (Kittyhawk IA) Fighter bomber

FROG 391P Curtiss P-40E Kittyhawk, International Model Aircraft, 1959-64
---
Over the counter
FROG

In their 2s 9d range plastics, latest are the Thunderbolt, Typhoon, Kittyhawk and Fw190. The plastic parts are moulded in the colour of the undersides of the respective aircraft so that only the upper surface need camouflage. Future additions will include the Wellington, Hapmden, Spitfire, Lancaster, D.H.Rapide and Blenheim.

Model Aircraft april 1959




Trade Notes

The TRIANG Toy Fair included the range of International Model Aircraft and brought many new items to light, most impressive being the two versions of the new Frog 349 diesel, and the new range of World War II fighters to 1/72nd scale in plastic. Retailing at 2s. 9d., the W.W. II series includes the Kittyhawk, Typhoon, Thunderbolt, Focke Wulf 190 (radial version) and Zero. Each is moulded in the underside colour and will, we are sure, more than satisfy those who demand a high standard of accuracy in detail. Among new kits yet to appear under the FROG label is a fine 49s. 6d. Hawker Tempest control-line pre-fab 26*in. span model with plastic moulded pilot, nylon bellcrank, nylon spinner and scale wheels. Included in the projected range of plastics are: Fairey Rotodyne, Spitfire II, Blenheim I, Hampden, Wellington. Dragon Rapide, all to 1/72nd scale and the 1/96th scale Lancaster.

AeroModeller 1959-04




Model Talks
WHAT'S NEW IN THE SHOPS

A useful addition to the World War II fighters now available to plastic enthusiasts is made by Frog Kits with a new issue of no fewer than five famous fighters to 1/72nd-scale. They are the Curtiss Kittyhawk, Republic Thunderbolt, Hawker Typhoon, Mitsubishi Zero and Fw 190. Neat mouldings give the beginner a good start to a fine finish. Noteworthy feature is the separate prop-spinner which looks so much more realistic than the usual one-piece moulding for prop and spinner. (Frog. 2s. 9d. each.)

RAF Flying Review May 1959

391P
1959-1964
D
} (50000)
1xUSAAC
F391
1964-1965
D
1xUSAAC

FROG model aircraft 1932-1976, R. Lines, L. Hellstrom
---

Tri-ang 391P Curtiss P-40E Warhawk (Kittyhawk IA) Fighter bomber, Lines Freres - S.A.Calais, 1962
---
Tri-ang/Frog (France)
Lines Freres S.A., Route de Dunkerque, Calais, France (to mid-1964);
Meccano - Tri-ang Lines Freres S.A., 70-88 Avenue Henri Barbusse. 93 Bobigny. France (from mid-1964)
Period: 1962?-1972?

The French production was a very large operation, only surpassed by the Soviet activities of recent years. Despite this, very little has been known about it, never mind published.

The origins can be traced back to the founding of EEC in 1958. Since Great Britain was not a member state at the time, the Lines Bros, management wanted to get a foothold on the continent by establishing a branch in France. It needed to be close to the Channel coast in order to make the shipping of moulds back-and-forth as easy as possible. However, no suitable existing factory could be found so in the end a completely new facility was built on the outskirts of Calais.

The general idea was to send moulds over from England and having the actual production taking place in France -an EEC member - thus making the products duty-free when exported to other EEC countries. The production did not only include kits - indeed, this only accounted for some ten per cent of the capacity - but general toys as well.

At first, all kits produced were sold under the Tri-ang label, mainly in order to conform with the other French products. But no doubt the word Frog was also considered less suitable due to certain associations in British-French relations...

No production records have survived, but it seems likely that most contemporary Frog kits were produced in Calais as well. The Tri-ang boxes, decals and instruction sheets were all copied from the British originals and only showed minor changes. Plastic colours could differ from the normal Frog ones however, some startling combinations like red Scimitars being produced.

Kit numbers were the same as those used in Britain. However, many of the kits can be found with a C-prefix to this (e.g. C.334P). This was also used on other Lines products manufactured in France and stood for Calais. It seems to have been used up to mid-1963 or so and then deleted from future boxes printed. Some kits can therefore be found both with and without the C-prefix. When IMA changed from a suffix-P to a F-prefix in 1964 the French followed suit for a short period. Kits already in production were not changed, however.

Early in 1964 Lines Bros, bought the Meccano group and - almost as a bonus - also got control of their French branch. Meccano was already a well-established name in France - much more so than Tri-ang - and the two companies were therefore quickly integrated, the Meccano name being worked into the Tri-ang brand name on most products. The existing Meccano manager became the new managing director for France. He had no objection to the name Frog - indeed, he thought it a good joke! - and their kit range was thus renamed Frog/Tri-ang.

A new box style and new artwork was adapted for new releases. For reasons unknown, these also reverted to the old suffix-P. Kits already in production were not changed, apart from getting a sticker indicating the colour series when appropriate (red for the Attacker etc.). There is no known example of an old kit being given a new box. The fact that the Britannia was released in this style is admittedly confusing, but probably only indicates that it was never issued in the early style for some reason.

It should be pointed out that Tri-ang did by no means handle all sales to the continent. Managers of the continental Lines Bros, selling branches did, of course, buy where the price was lowest and Tri-ang prices were often higher than those of IMA. Lines Bros. (Holland) NV did, for example, mainly buy British-made kits.

By 1966, kit production was becoming uneconomical and was consequently terminated before long. This was partly caused by poor sales and partly due to problems in planning the mould swapping programmes. In early 1967 some 50000 standard Frog boxes were sent over from Britain and most remaining Tri-ang stocks reboxed - in some cases this was done by simply putting a new box over the existing one. But for certain kits, such as the ships, airliners and small-scale WWII bombers, no new boxes were available and old stocks of these were still sold as Tri-ang in the early 1970s.

Although not yet positively proved, it is believed that the moulds for the Rapide, Rotodyne and small-scale Blenheim, Hampden and Wellington were left behind in France and eventually scrapped there.

Some special issues are also worth a mention. In 1968 an ex-Heller Mirage IIIC was released under the Frog/ Meccano-Tri-ang label and this was joined by another three ex-Heller kits in 1971. These are the only kits known to have used the Frog name without ever having been produced by either IMA or Rovex. For some reason, some of these kits were also sold as Meccano-Tri-ang kits as well, without reference to Frog. Possibly this was after the Airfix take-over.

In the early 1970s Meccano was bought by Airfix and it is an ironic fact that from 1982 the former Lines Bros, factory in Calais produced all Airfix kits intended for the European market...

It is possible, but not very likely, that the ex-Renwal AFV and ship kits sold as Frog in England were also sold as Tri-ang. Since they are not really ex-Frog kits, nor used the name Frog in France, they have been excluded from the list.
"Old" Style

| | | |
| --- | --- | --- |
| * | 391P | Curtiss P-40E Warhawk (Kittyhawk) |

FROG model aircraft 1932-1976, R. Lines, L. Hellstrom





FROG Black series with Gold Token F391 Curtiss P-40E Warhawk (Kittyhawk IA) Fighter bomber,, Rovex Industries Ltd, 1964-65
---
| | | | | |
| --- | --- | --- | --- | --- |
| F391 | 1965-1969 | F1(K) | 95000 | 1xUSAAC |

FROG model aircraft 1932-1976, R. Lines, L. Hellstrom

FROG F391 Curtiss P-40E Warhawk (Kittyhawk IA) Fighter bomber, Black series, Rovex Industries Ltd, 1966-68
---

Air Lines 5902 Curtiss P-40E Warhawk (Kittyhawk IA), Lines Bros Inc., 1966
---
Air Lines
Lines Bros., Inc., 1107 Broadway, New York, NY, USA.
Period: 1964-1966
The first U.S. distributor of Frog kits was H. Hudson Dobson in New York, who sold the pre-war Penguin kits. When plastic kits were re-introduced in the 1950s, distribution was handled by Lines Bros., Inc., and also by Continental Models, Inc., in Brooklyn, New York. Incidentally, Continental also handled most of the Airfix imports. However, all imports of plastic kits were subjected to high customs tariffs and sales were therefore relatively low. It was to cure this situation that Air Lines were born.
Air Lines was the brain-child of Alan Ginsburg, the local Lines Bros, manager. His suggestion was to have all the kits moulded in the U.S.A., thus avoiding the tariffs. He eventually persuaded the management in London that this was a sound proposition and an initial range of 24 kits was selected. After visiting a number of potential candidates -bringing a sample Frog mould in the car boot - an agreement was reached with Pyro in New Jersey to mould the kits.
Most Frog kits at the time had a line drawing rather than dramatic artwork on the box and this was felt to be unsuitable for the U.S. market. The artist Jo Kotula was therefore commissioned to paint new art for Air Lines, many of his paintings later being used on Frog kits as well.
All decals were printed in England and, apart from the new ones for the USAAF B-25 and B-26, the same as in the contemporary Frog issues.
Instead of the normal U.S. practice of adding the price after the kit number. Air Lines incorporated it in the number itself. Kit 3901 thus cost 39 cents, and so on.
It should be noted that the Vimy was never sold with radial engines, although shown thus in the Air Lines leaflet.
The first kits appeared in 1964 and a further five kits (7908, 9803, 9804, 12903 and 12904) were added in 1965. The last kits to be released were the 59 cent range in spring, 1966. However, by now it was apparent that the whole scheme was in fact uneconomic and Air Lines was terminated later in that year, an additional five kits planned for August never being produced.
Production quantities are not known but must have been substantial for most kits, judging by the numbers still around.
| | | |
| --- | --- | --- |
| | 5902 | Curtiss P-40E Warhawk (Kittyhawk) |
FROG model aircraft 1932-1976, R. Lines, L. Hellstrom

FROG F218F Curtiss P-40E Warhawk (Kittyhawk IA) Fighter bomber, Black series, 1969-71
---
NEW AND IN VIEW NEW AIRCRAFT KITS

For some little time now rumour has had it that Frog were revising and updating many of their older kits, and at the Brighton Toy Fair rumour became fact with the release of those described below. Retailing at 3/- each in a new clear plastic pack, complete with coloured dramatic art on the front and the now very popular Profile style drawings on the back of the display card, these will certainly catch the eye in any model shop display.

Each kit has had all traces of the original surface detail removed and replaced by fine and accurate new detail. Unfortunately, costs have prevented full corrections, and such refinements as cut-out wheel wells are still omitted. Cockpit canopies have received attention where necessary and are far better than in the original kits, while completely new markings and insignia are given, two alternatives being provided for each type as follows :-

The very high standard of decals common to all Frog kits of recent months is maintained in these 'packaged' kits. AII are matt or semi-gloss with excellent register, and the minute detailing, such as that on 'kill' markings or the MC 202 insignia, is clearly readable if one uses a magnifying glass.

It is to be hoped that other kits from the Frog range will be upgraded similarly as time goes by, and we look forward to these in due course.

The IPMS magazine, February 1969




| | | | | |
| --- | --- | --- | --- | --- |
| F218F | 1969-1974 | J2(K) | 200000 | 1xRAF & 1xRCAF |

The original heavy surface detailing was re-engraved while the mould was with AMT in 1968. This was done after the earlier decision to discontinue the kit during 1968 had been changed.

FROG model aircraft 1932-1976, R. Lines, L. Hellstrom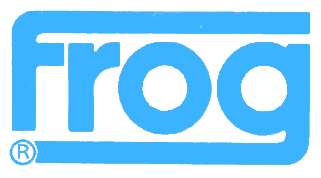 FROG F391 Curtiss P-40E Warhawk (Kittyhawk IA) Fighter bomber, Blue series, Rovex Hobbies & Models, 1974-75
---
| | | | | |
| --- | --- | --- | --- | --- |
| F391 | 1974-1975 | H(B) | 25000 | 1xRAF & 1xRCAF |

FROG model aircraft 1932-1976, R. Lines, L. Hellstrom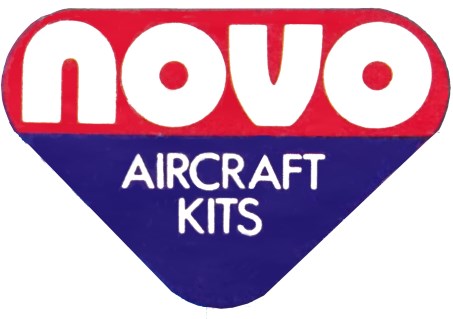 NOVO F391 Curtiss P-40E Warhawk (Kittyhawk IA) Fighter bomber, Cat.No.76010, 1977-1978
---
| | | | |
| --- | --- | --- | --- |
| Series 1 | 76010 | 1977 | 100.000 |

FROG model aircraft 1932-1976, R. Lines, L. Hellstrom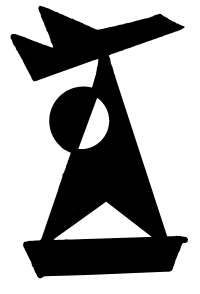 Индекс 391 Самолёт Р-40Е, ДФИ, Донецк, 1979-1980
Index 391, Samoliot P-40E, Donetskaya Fabrika Igrushek, USSR, 1980
---
1980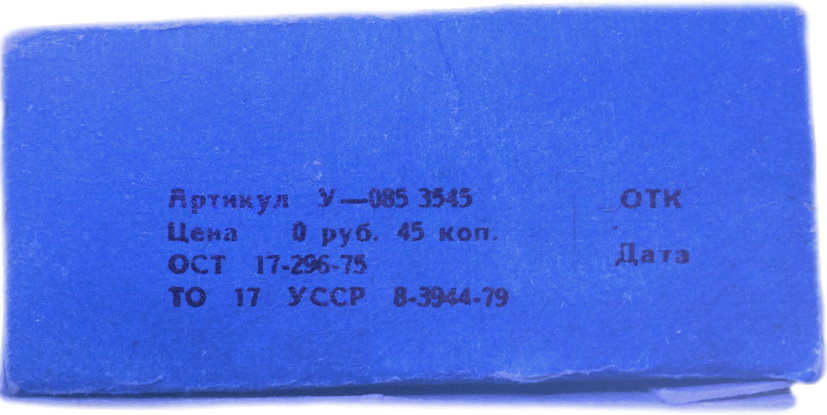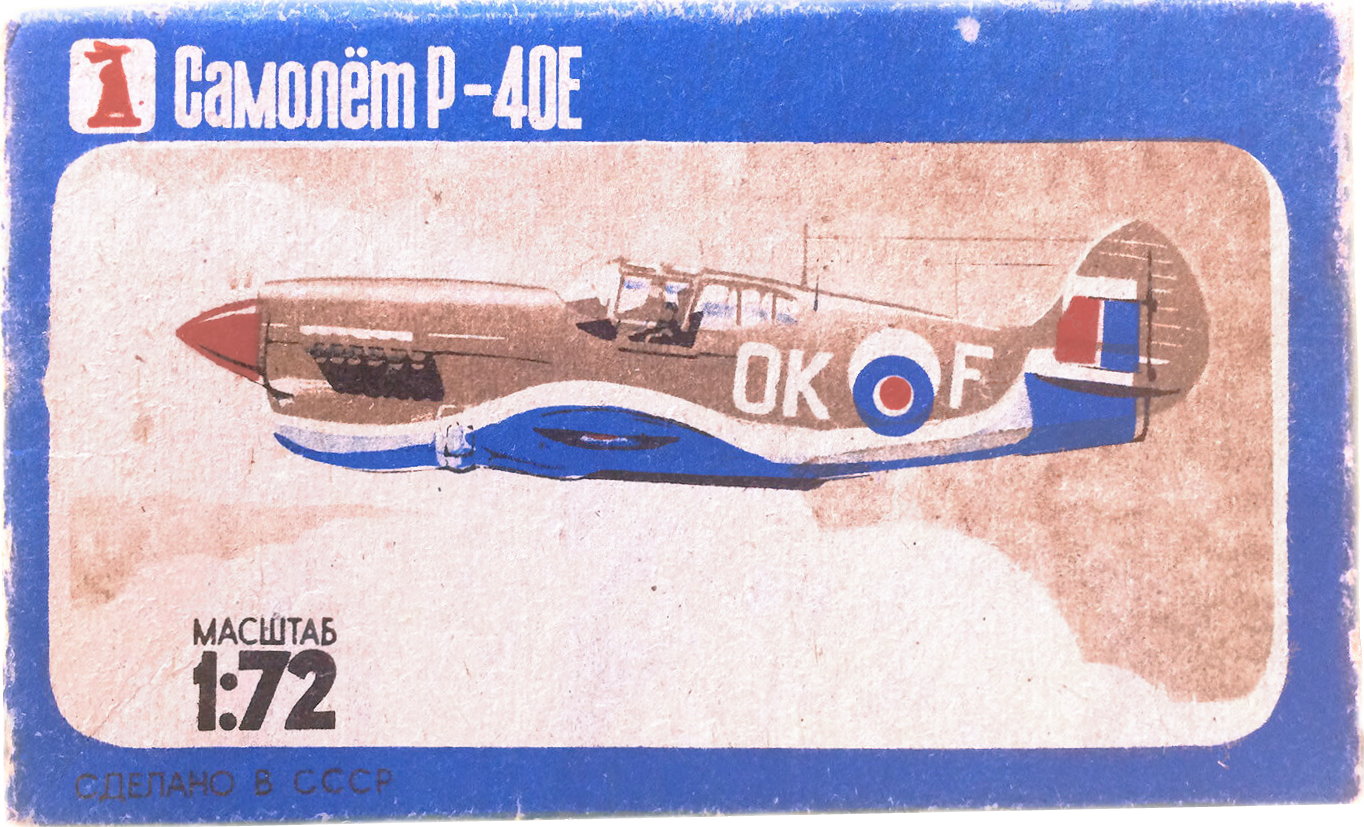 ---
1991
Information
The Donetsk Toy Factory has once again start making a kit of an American World War II fighter Curtiss P-40d "Kittyhawk". The kit comes with a colorful box, two-variant decal, a bottle with cement included in the package. The state price of the model - 37 kopecks (data as of 1.02.91).
E. Zudov, Nikolaev.
Stand, Baku, № 4/90 г. —1/91 г.
FROG Spawn
---
Frog (Germany)
Bienengraber & Co. GmbH, Kronsaalsweg 29, D-2000 Hamburg 54, West Germany
Period: 1969?-1974?
Bienengraber were the agents for Rovex for a number of years and, as such, imported standard Frog kits for sale in Germany. However, they did add new outer boxes to the black series bagged kits, presumably because the bagged Airfix kits were similarly reboxed by Plasty. A common box was used for all the kits, with the kit number added with a pen on the side of the box. The main colour of the box was yellow and all text was in German.
| | | |
| --- | --- | --- |
| | F218F | Curtiss P-40D Warhawk (Kittyhawk] |
FROG model aircraft 1932-1976, R. Lines, L. Hellstrom
Frog/Roly
Roly Toys Ind. e Com. de Brinquedos S.A., Rua de Gamboa 279, Guanabara, Rio de Janeiro, ZC14, Brazil
Period: 1974-1979?
These kits owed their existence to the lack of foreign currency in Brazil. Imports were restricted and getting a licence for non-essentials like kits was very difficult.
To get round this, Roly leased six moulds from Rovex and had the kits produced locally, moulding them in bright colours. Packaging was of the blister type (similar to Airfix) with instructions on the back. Decals and artwork were identical to the Frog issues. A small tube of "Roly-Fix" cement was also provided.
These six kits were intended as a trial run, to be followed by several other kits. But the events at Rovex and Novo caused this to be cancelled. Roly apparently still had some stocks left in the late 1970s since they placed an order with Novo in 1978 for additional clear parts for all kits.
| | |
| --- | --- |
| F.391 | Curtiss P-40E Warhawk (Kittyhawk) |
FROG model aircraft 1932-1976, R. Lines, L. Hellstrom

Сборная модель Maquette Curtiss P-40E Kittyhawk IA, MQ-7225, 2000-е годы
---
04.04.Z0ZZ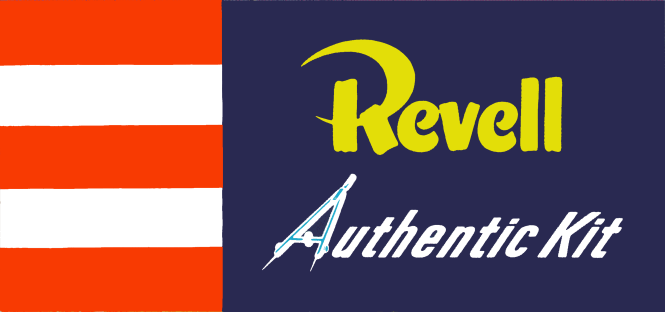 Revell H-623 Curtiss P-40E Kittyhawk 1A, Revell (GB) Ltd, 1963
---
RECENT ADDITIONS

A FURTHER six new 1:72 scale plastic kits of World War 2 aircraft have been released by Revell, bringing the total in this series up to 12, all of which sell for 2s 11d each. The latest to appear are the Mustang P51-D, Hawker Tempest, Japanese Hien, Curtiss P-40-E Kittyhawk 1A, Messerschmitt ME-262 and Chance Vought Corsair F4 Ul. Features of these kits include transparent cockpit canopies, pilot figures, authentic transfers, and undercarriages which can be assembled in either the retracted or lowered position.

Airfix magazine November 1963 Vol.5 No.3




Trade Notes

Revell are proceeding fast with their 1/72nd range of 2s. 11d. World War II Fighters, the very latest being the Curtiss P40E Kittyhawk, Me 262 jet fighter and Chance-Vought Corsair, all with moving canopies, pilots and undercarriages which can be made in the up or down position. The Revell range now totals 12 W.W II types, and as a special Christmas offer, a pack of six is arranged as a gift set at 17s. 6d., including the Spitfire II, Me 109, P-47 Thunderbolt, F.W.190, Hurricane and Zero.

AeroModeller 1963-12




TRADE NOTES

Other accolades must go to Revell for their 39 part 'Corsair,' just a shade over-scale though very well detailed and obviously the result of a lot of research, a'so their 38 part 'Warhawk,' complete with 112 Sqdn "Shark's mouth" markings to make it a R.A.F. Kittyhawk la of the Desert Air Force. Sliding hoods on each of these models tend to be bulky, but 1/72nd scale limits are restrictive here, and the enlarged scale runners, etc., are unavoidable.

AeroModeller 1964-02




Airfix 118 Curtiss P-40E Kittyhawk 1A, 1964
---
Trade Notes
Spate of new releases from Airfix include the "Curtiss P-40 Kittyhawk 1.A" which goes together well apart from difficulty experienced when applying the glazed rear cockpit side panels. Great care must be exercised here to keep cement off the clear glazing. Otherwise a neat and scalish model—transfers were particularly impressive with shark's mouth embellishments going on to the finished kit very easily. Some touching-in with black and white under the spinner was required but this caused no problems and finished effect was good. Price is the usual 2 -.
AeroModeller 1964-10
NEWS FROM AIRFIX
The world's greatest value in construction kits
NEW 1:72 SCALE TRIO
Catalina, Gnat and Kittyhawk
AN exciting and varied trio of new 1:72 scale aircraft construction kits has just been released by Airfix. They are a Consolidated PBY-5A Catalina, the most successful flying boat ever built, a Curtiss P-40 Kittyhawk 1A World War 2 fighter and a Hawker Siddeley Gnat, the modern jet trainer.
CURTISS KITTYHAWK
FINELY moulded in metallic grey plastic, the 36-part Airfix Kittyhawk makes up easily into a handsome replica. Rivet and panel detail is pleasing, and the clear three-part cockpit canopy is a notable feature of the finished model. The undercarriage may be assembled in either the lowered or retracted position. When retracted, the model looks very true-to-prototype—the main wheels being visible lying flat beneath the wings—and the three-bladed propeller revolves smoothly. The suggested colour scheme bears witness to the aircraft's desert service, while the 15-piece colour transfer sheet includes the famous shark's teeth insignia which gives the finished model a fierce appearance.
Complete with under-belly fuel tank, miniature pilot and gunsight, two-part display stand and illustrated instructions, the Kittyhawk costs 2s.
First fighter aircraft to be mass-produced, the Curtiss P-40 series was, in the early war years, the most widely used of USAAF fighters. First flown in 1938, the P-40 entered service as the Tomahawk. They were first used only as trainers, but later versions served in the Middle East and the Western Desert. When an improved engine became available in 1940 the plane was redesigned. This new fighter version was ordered by the RAF as the Kittyhawk 1, and was used in a close-support and low-altitude bombing role in the Western Desert in 1942. Developed versions of the P-40 were produced, and when production ceased almost 14,000 had been built.
Powered by a 1,150 hp Allison engine, the Kittyhawk 1A had a top speed of 335 mph and a range without drop-tank of 650 miles. Armament consisted of six .5 in machine guns, and up to 700 lb of bombs could be carried. The Airfix model has a wing span of 6i in and a length of 5£ in.
A.W.H.
Airfix magazine October 1964 Vol.6 No.2
MODEL TALK
W. R. MATTHEWS
OH NO ... NOT AGAIN, PLEASE!
One warplane which, in our view, is not entirely deserving of the constant fascination that it seems to hold for kit manufacturers is the Curtiss P-40. This classic example of an aeronautical mediocrity has appeared in kit form far more frequently than it deserves on the basis of its operational record, yet almost every manufacturer has now issued a kit, the latest to join the ranks being Airfix. What is even more remarkable, however, is that almost every kit issued depicts the P-40E, or Kittyhawk IA, and useful though this variant was in certain theatres where nothing better was available, we would have thought that such honours as were earned by the P-40 should be laid at the hangar door of the earlier versions which, after all, did distinguish themselves with the R.A.F. in the Western Desert and with the A.V.G. in China.
Airfix's recently issued kit depicts a Kittyhawk IA of No. 112 Squadron, R.A.F., and its quality is high. It is both accurate and well finished, the component parts fit together well, and the transfer sheet, which includes a realistic set of shark's teeth, is of excellent quality, while a special word of praise should be said of the beautiful painting which decorates the instruction sheet. Having said all this, may we beg kit manufacturers to restrain themselves in the future, despite their obvious predilection for the Curtiss fighter, although we will welcome the long-promised kit of the Tomahawk.
RAF Flying Review December, 1964, Vol. XX, No. 4

Heller L083 Curtiss P-40E Kittyhawk, 1972
---
KIT COMMENT
A TOOL KIT FROM HUMBROL
NEW KITS FROM HELLER
The French kit manufacturer Heller has recently brought four new kits onto the market, two of last war aircraft, the Messerschmitt Bf 109F and Curtiss P-40E and the others pre-war French Air Force machines. One of the latter is the Morane MS230, a familiar sight to many, as a civil-registered aircraft of this type is seen frequently at British race meetings and air shows. The other is a close relative, the Morane 225, which was a fighter current in the early thirties. After having built the MS 230 and the Kittyhawk our preference was definitely for the earlier aircraft, as a number of difficulties were experienced with the Kittyhawk that makes it a difficult problem for a junior modeller.
We found the biggest snag in the fitting of the wings. The kit instructions are not very clear on how this should be done and we were left with a large gap at the wing roots and also under the fuselage in the radiator area. This was overcome by a lot of body putty, but even so an untidy lip was left between the wing and the fuselage. The undercarriage, too, presents minor difficulties. No locating holes for the oleo legs were apparent and these had to be left glued in position without movement for some time before an attempt was made to put the wheel "in place. Here again the problem was overcome by experience but the younger modeller could be faced with an unsatisfactory result, due mainly to dntidy moulding and a poor instruction sheet.
Although the instructions on the MS230 were also poor, the model itself makes up for any inadequacies. It has superb engine detail, fine fuselage contours, excellent representation of metal and canvas surfaces and good detail in the cockpit and undercarriage.
This kit will be popular with civil as well as military modellers, as G-AVEB, the civil registered MS230 in its all-black finish with red registration letters makes an impressive model. Modellers should make sure not to miss the burnished copper sections on the underside of the fuselage of this aircraft, which are the fuel and oil tanks.
No great difficulty was experienced with the construction of the kit, except that here again, it is not one for the beginner. The location of the parasol wing is not easy and takes some time to work out without reference to photographs. Here we found our own files useful but a good source is Air Enthusiast for August 1972. Several excellent pictures are given in an article on the aircraft, which were found to be most helpful.
The other two kits were not built although dummy runs were made to see how the parts fitted. With both the MS225..and the Bf 109, it would appear that no great difficulty would be experienced, the former being very similar to the MS230. The latter compares well with the Frog offering of the same type, although the rear fuselage is too slim. Detail parts, however, are very good.
We have already criticised the inadequate instruction sheets with these kits even though an English translation is provided. Our other main disapproval is with the way in which the component parts are attached to the plastic sprue in each kit. The parts, particularly the very small ones, are so firmly attached to thick stems that they are very difficult to cut off and we broke at least one small part in the Kittyhawk whilst trying to free it. The plastic is very tough and even though the knife blade was renewed it did not cope easily with the problem. These are minor points, but they have a certain bearing on the finish of the completed model, as small parts can be damaged particularly where the inexperienced modeller is concerned. Prices of the four Heller kits are 27p each and are good value when compared to other products from British companies. With the exception of the small criticisms made (all of which can in some measure be overcome) they are well worth the attention of the experienced modeller.
Greenbank-Castle Ltd., the US firm that announced a series of injection moulded 1:72 kits has apparently gone out of business. Only the Ryan M-l mailplane will therefore be produced and RAREplanes, 18 Hilford Place, Earlswood, Surrey, have a number in stock at £1.10 each.
Aviation News Vol 1 Num 10 29 September - 12 October 1972