FROG Miles Master Trainer

FROG 340P Miles Master, International Model Aircraft, 1963
---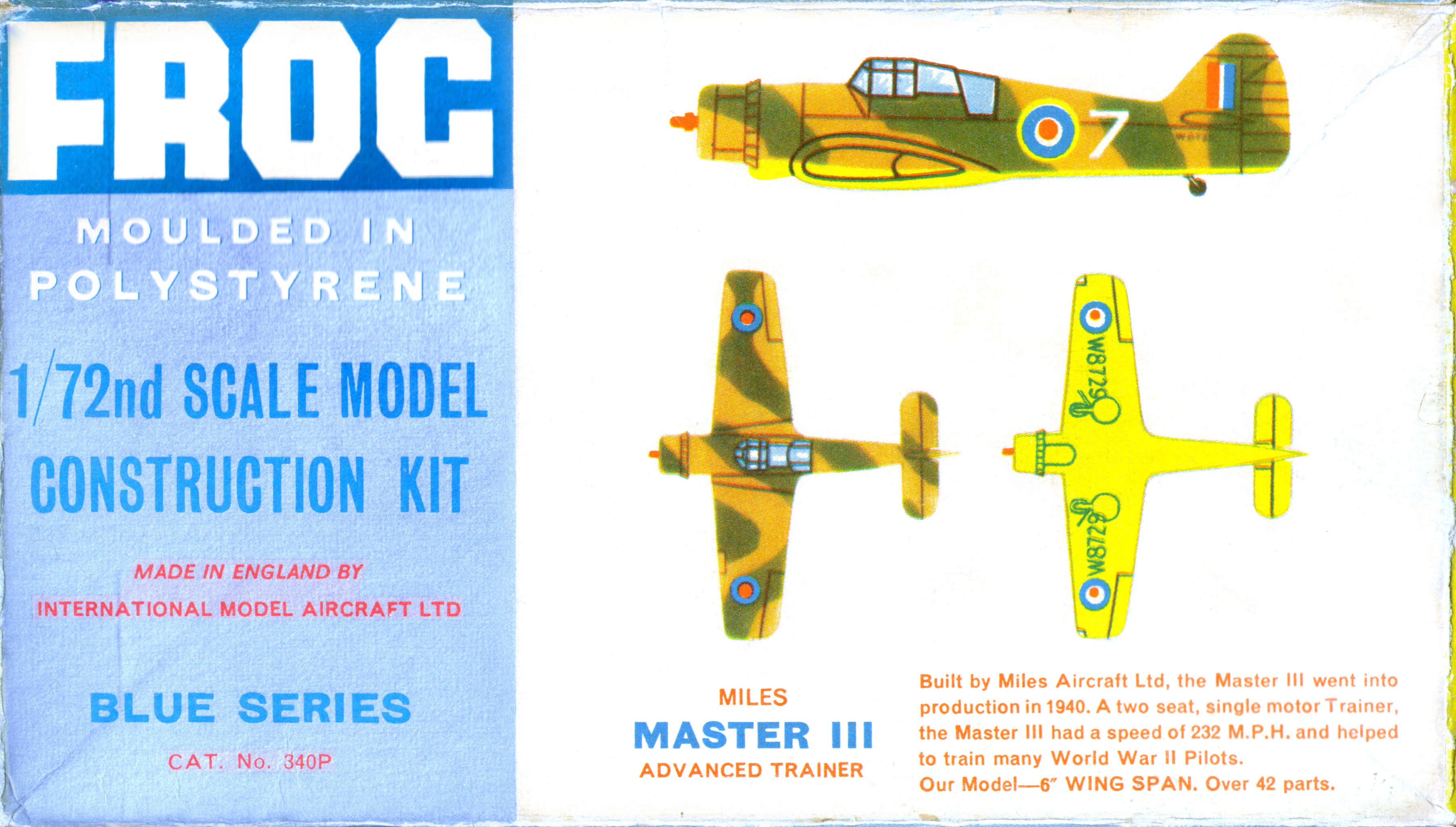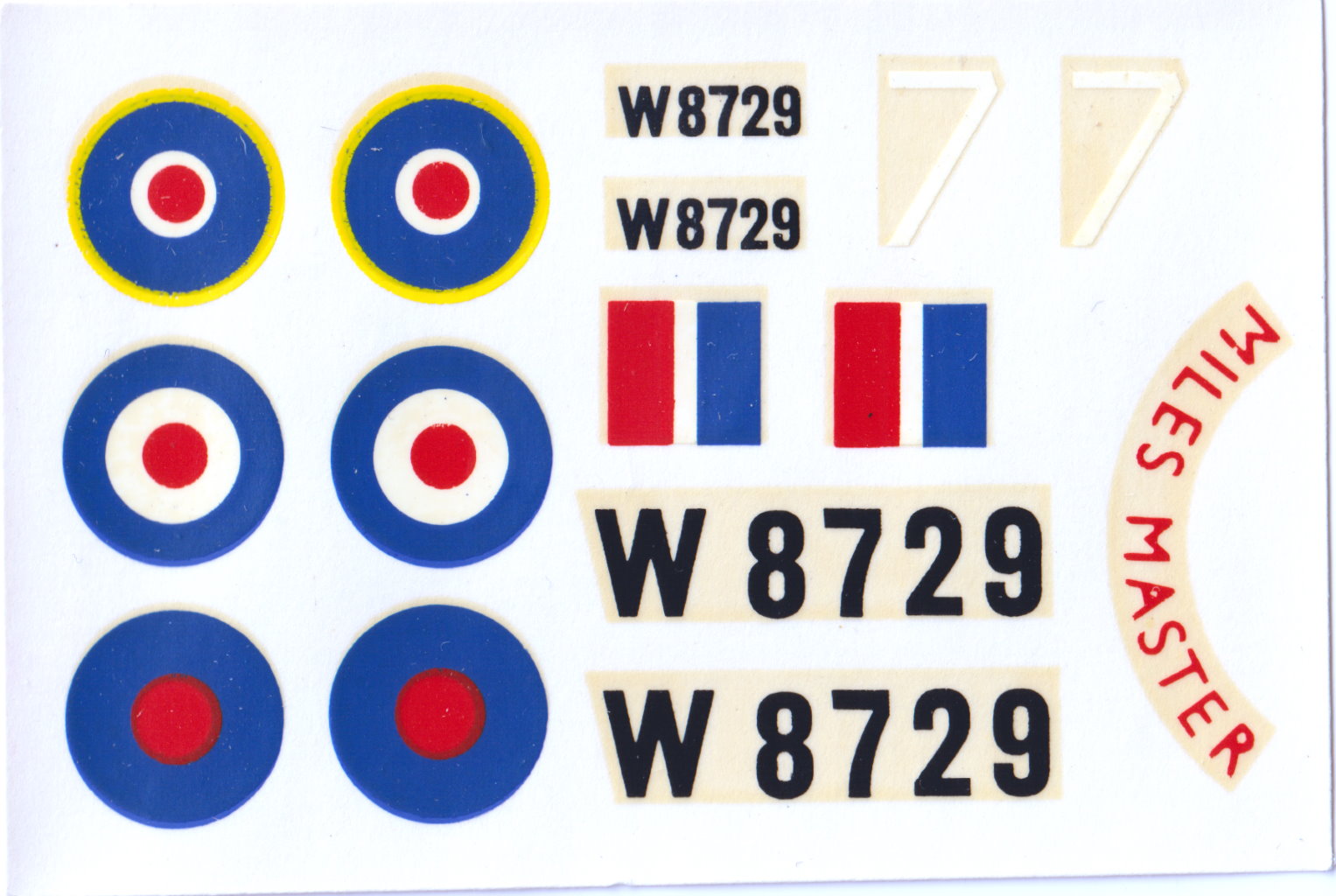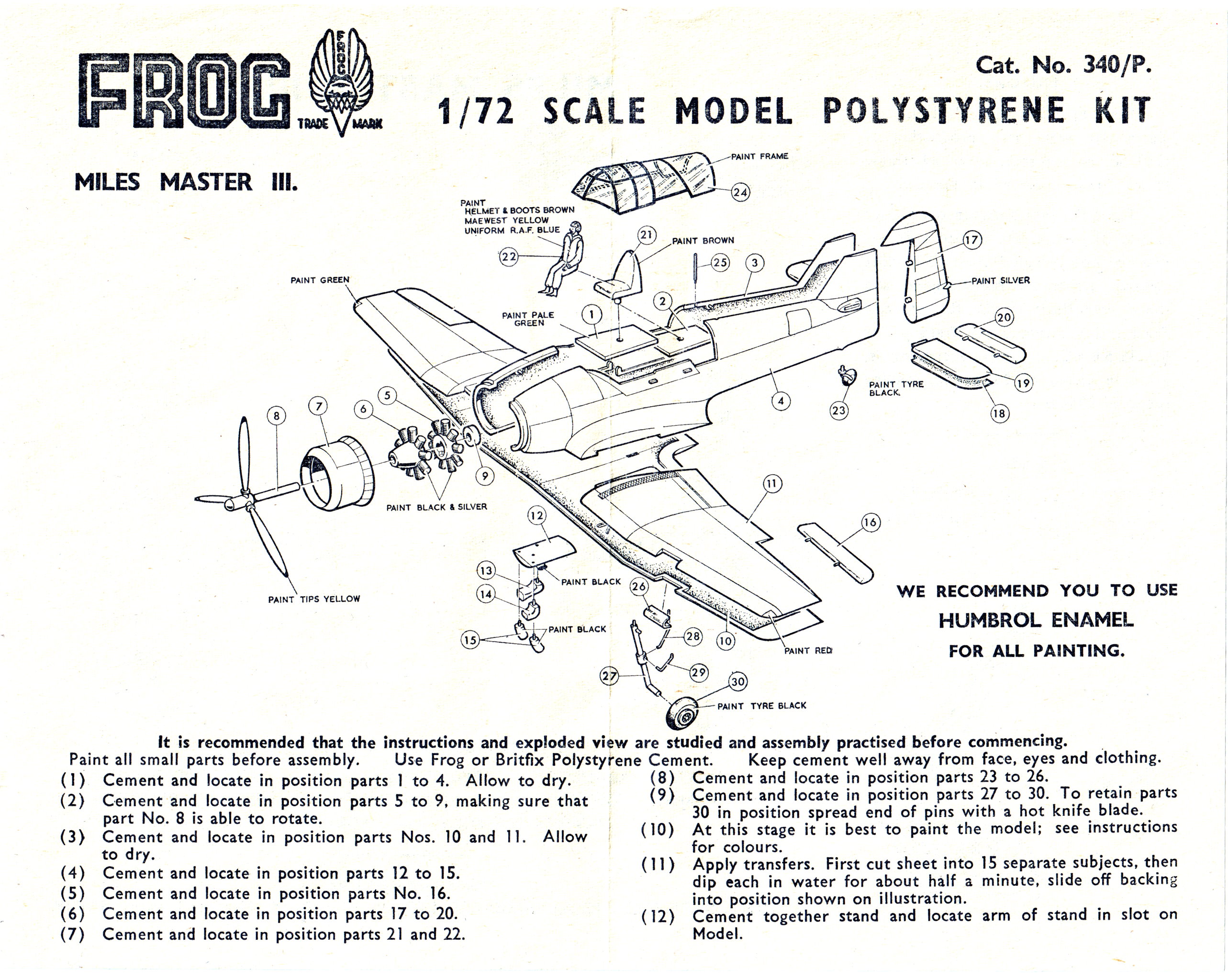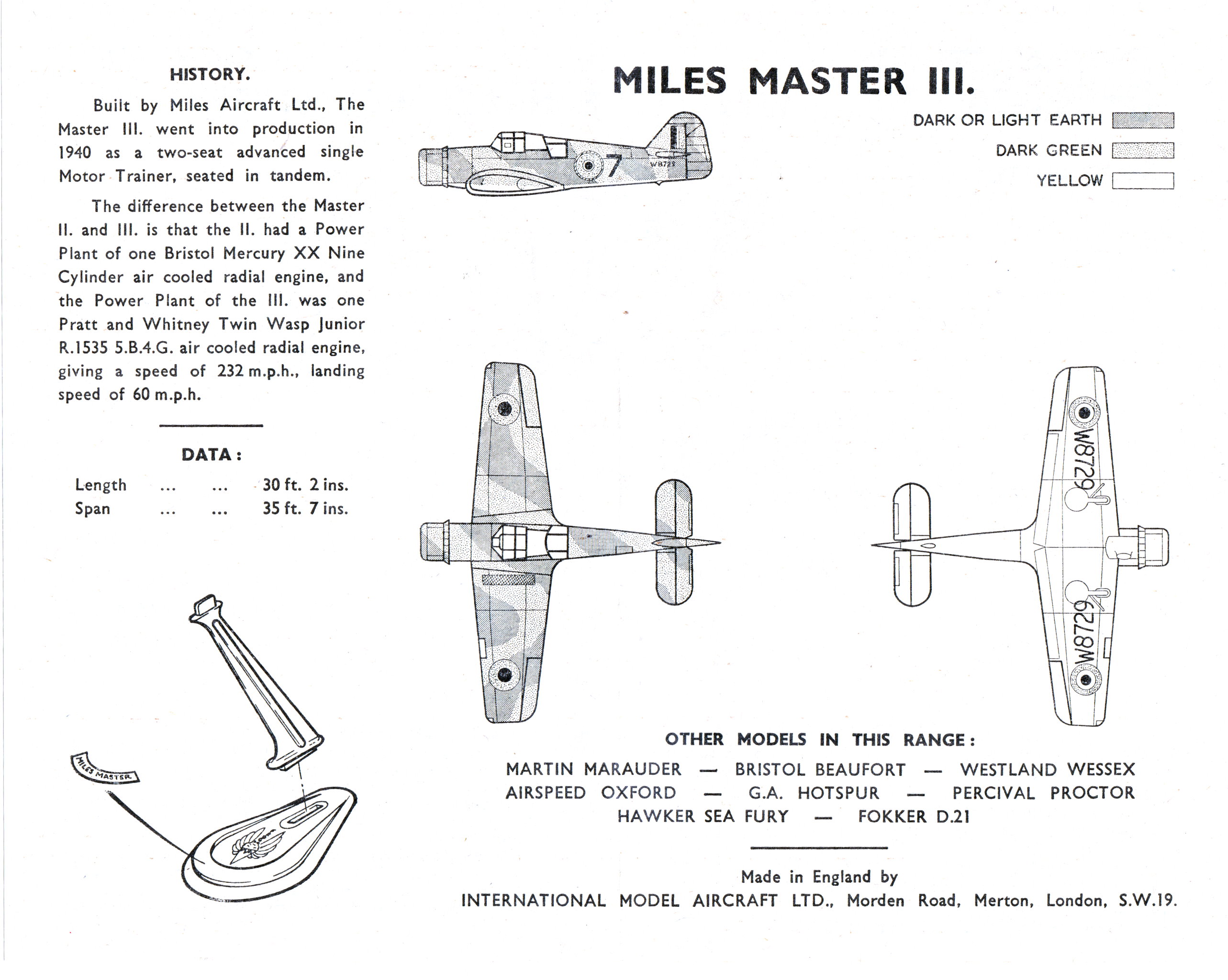 MILES MASTER III
In general, the most interesting and colourful aircraft schemes and markings of the Second World War were sported by operational machines, but training aircraft, many of which made extensive use of yellow in their finishes, should not be ignored, and a welcome newcomer from Frog is the Miles Master III.
The Master kit is well up to the standard that has now come to be expected from Frog, and is well moulded in yellow plastic and accurate in dimensions and detail, the only real criticism, and that a minor one, being the excessive thickness of the tailplane. Spanning 6 5/6 inches and to 1/72nd scale, this kit may be adapted as a Martinet target-tug, and we will provide details of this conversion next month. One of the features of the Master was the lid-cum-screen provided the instructor whose seat had a wide range of adjustment, permitting him to pop his head above that of the pupil, and the lover of gimmicks should have little difficulty in hinging the rear top panel of the canopy and installing an adjustable seat.
Of course, as the Master featured fabric and plywood covering, there is no call for rivet detail on this model, but in any case, the present range of Frog 1/72nd kits wisely make no attempt to indicate rivets, unlike those of some other manufacturers who persist in scattering more rivets over their models than weeds in a cabbage patch. At this scale only the main panel joins should be indicated, and a profusion of rivet heads takes some removing if a really neat model is demanded.
Richard L. Ward
Flying Review 1963-11, Model Talks
OVER THE COUNTER
The Frog Miles Master III is another less famous, or at least little modelled, aircraft. Here again small errors mar an otherwise extremely pleasing kit and one cannot help but wonder if a little less haste in extending their range would allow the application of the proverbial halfpen'orth of tar. All the joints are Very clean, with the exception of the intake/exhaust mount that is fitted under the nose between the cowl and wing, this piece being approximately ⅛ in. too short. It is best to position it so that equal gaps occur at front and back. In this way the forward gap is hidden by the exhaust pipes and intakes and the rear gap can easily be filled.
The cockpit top line is in error as it curves down at the front of the rear top panel, instead of being straight. This can be overcome by cutting off this one panel and replacing it with a correctly shaped and polished piece of clean polystyrene, or else cutting it away carefully and cementing back on again in a vertical position (this rear panel being in fact a hinged windscreen). This is what we did and it is clearly shown on our photograph.
The underwing roundel transfer is not in keeping with the others in the set and needs replacing by a pair with thin white band. Another fault is the lack of dihedral on the outer wings, which is possibly a result of too tight a fit of the centre section about the fuselage. The bottom half of the wing being one piece, tends to spring down. Although it is not likely to be noticed on the built up model, this is, in fact, a rather high-powered Master III, having an 18-cylinder engine in place of the standard 14!
Incidentally, if you are using Humbrol paint on your Master III, a more accurate shade of yellow can be obtained by using gloss yellow, followed by a coat of flat finish, the standard Humbrol matt yellow being too pale for this period.
Latest Frog kit is the Douglas Boston III. It will be reported on more fully next month, together with the latest Airfix offerings—the Boeing 707 and Yak 9.
Model aircraft, January 1964
Miles M. 27 Master T.III
340P
1963-1965
E(B)
} 120000
1xRAF
F340
1965-1969
F2(K)
1xRAF
An "F430" Master is mentioned in a late Frog document, but this was almost certainly just a misprint.
FROG model aircraft 1932-1976, R. Lines, L. Hellstrom

Tri-ang 340P Miles Master III, Lines Freres - S.A.Calais, 1963
---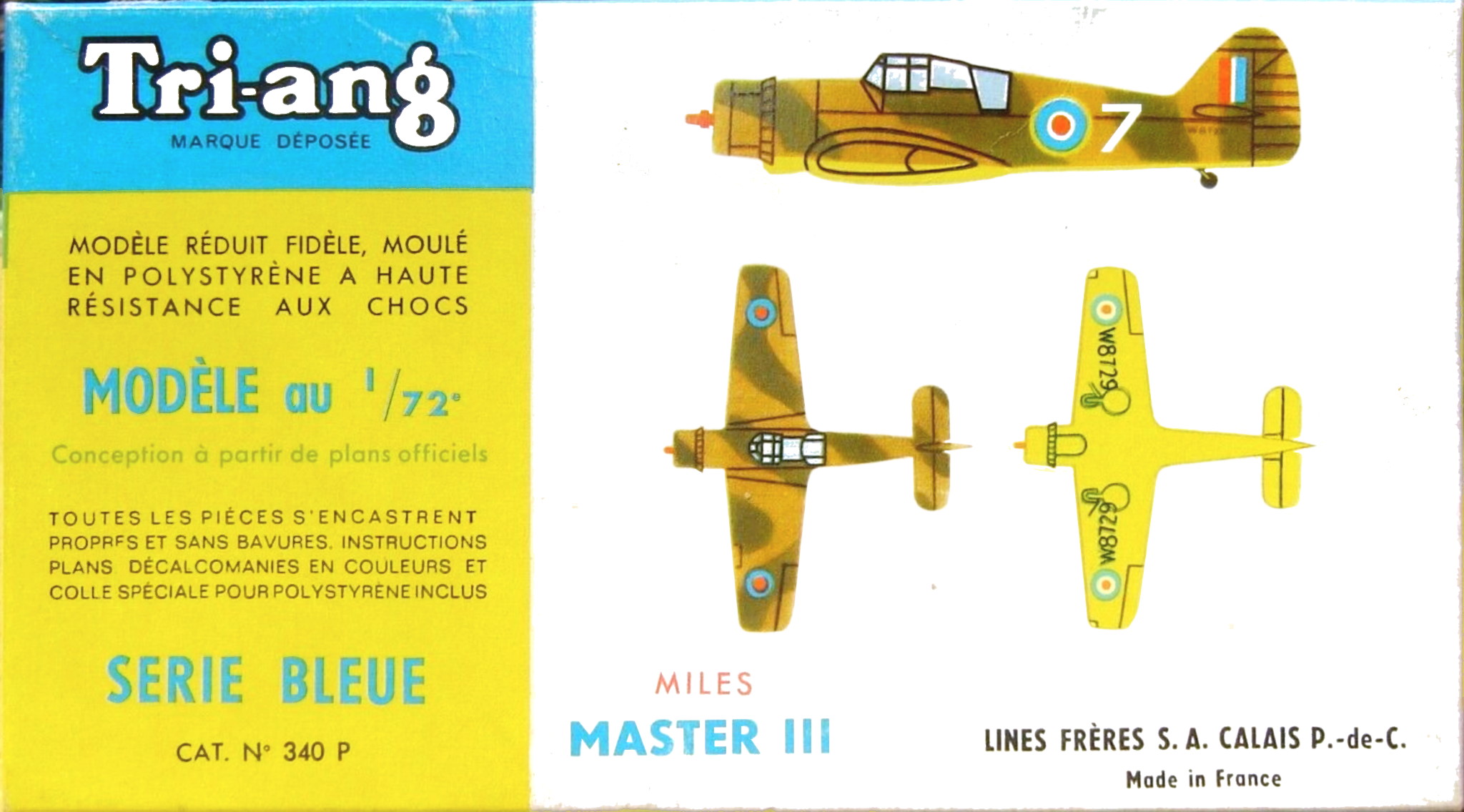 Air Lines 4904 Miles Master, Lines Bros Inc., 1964
---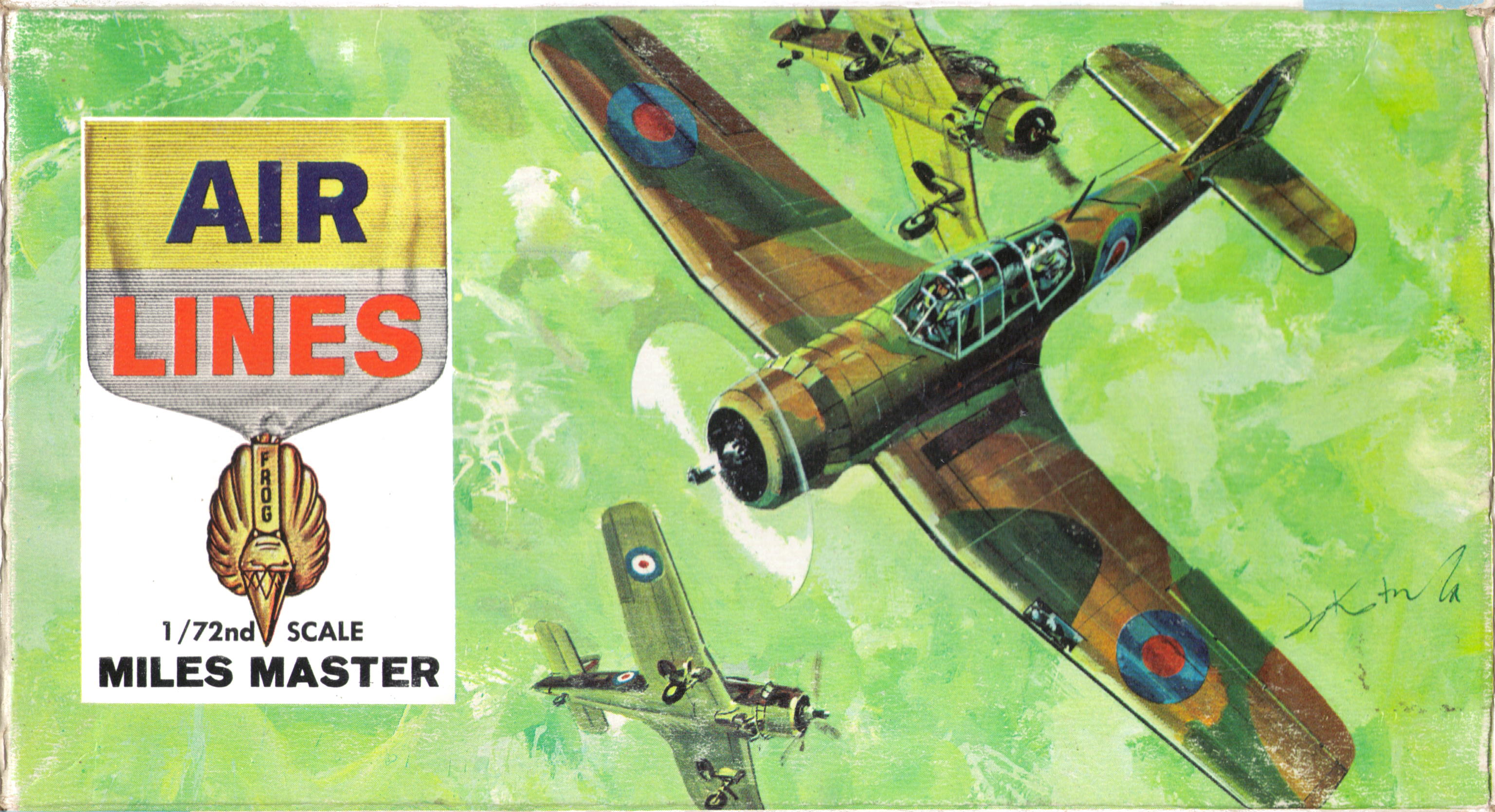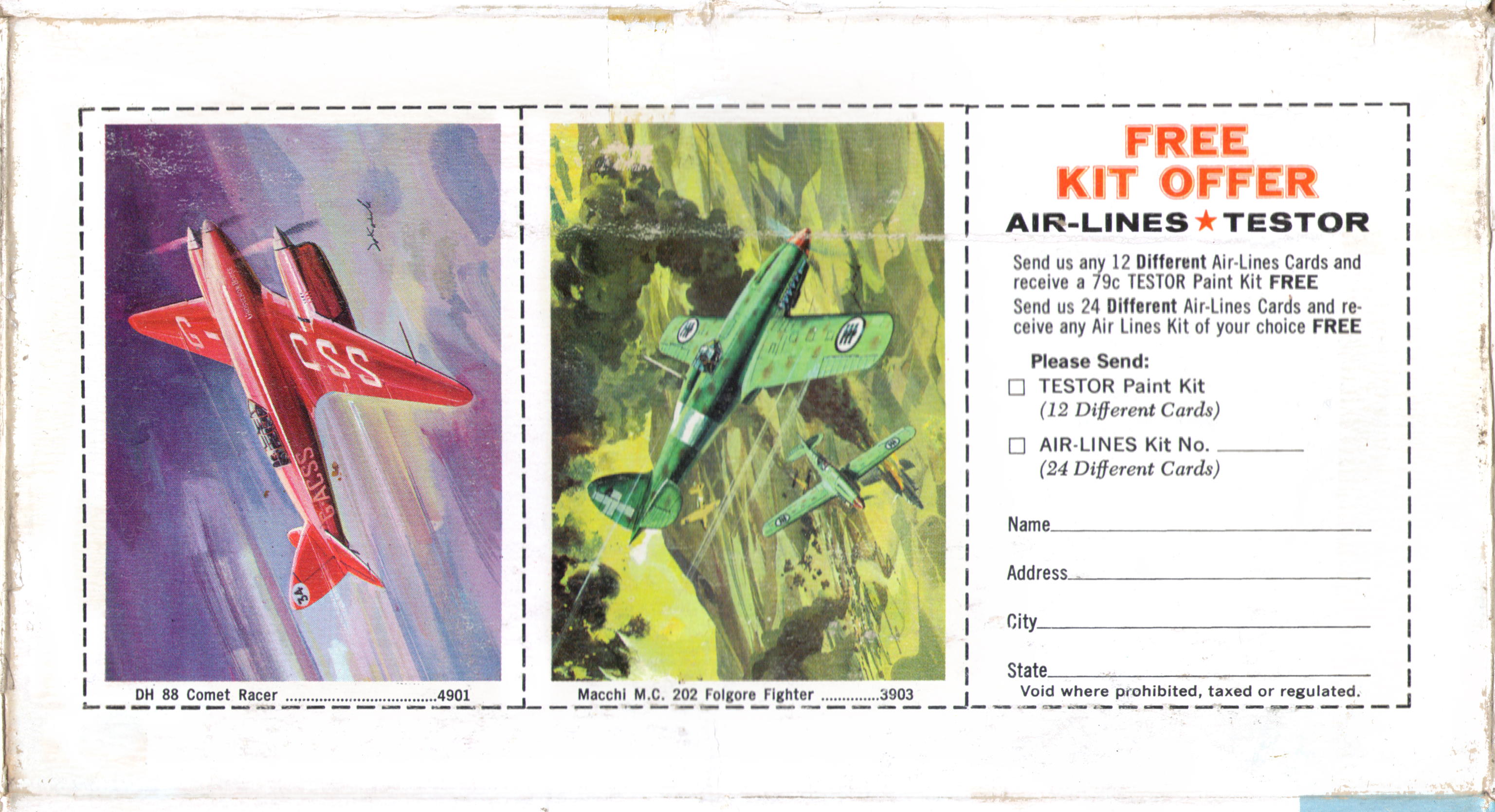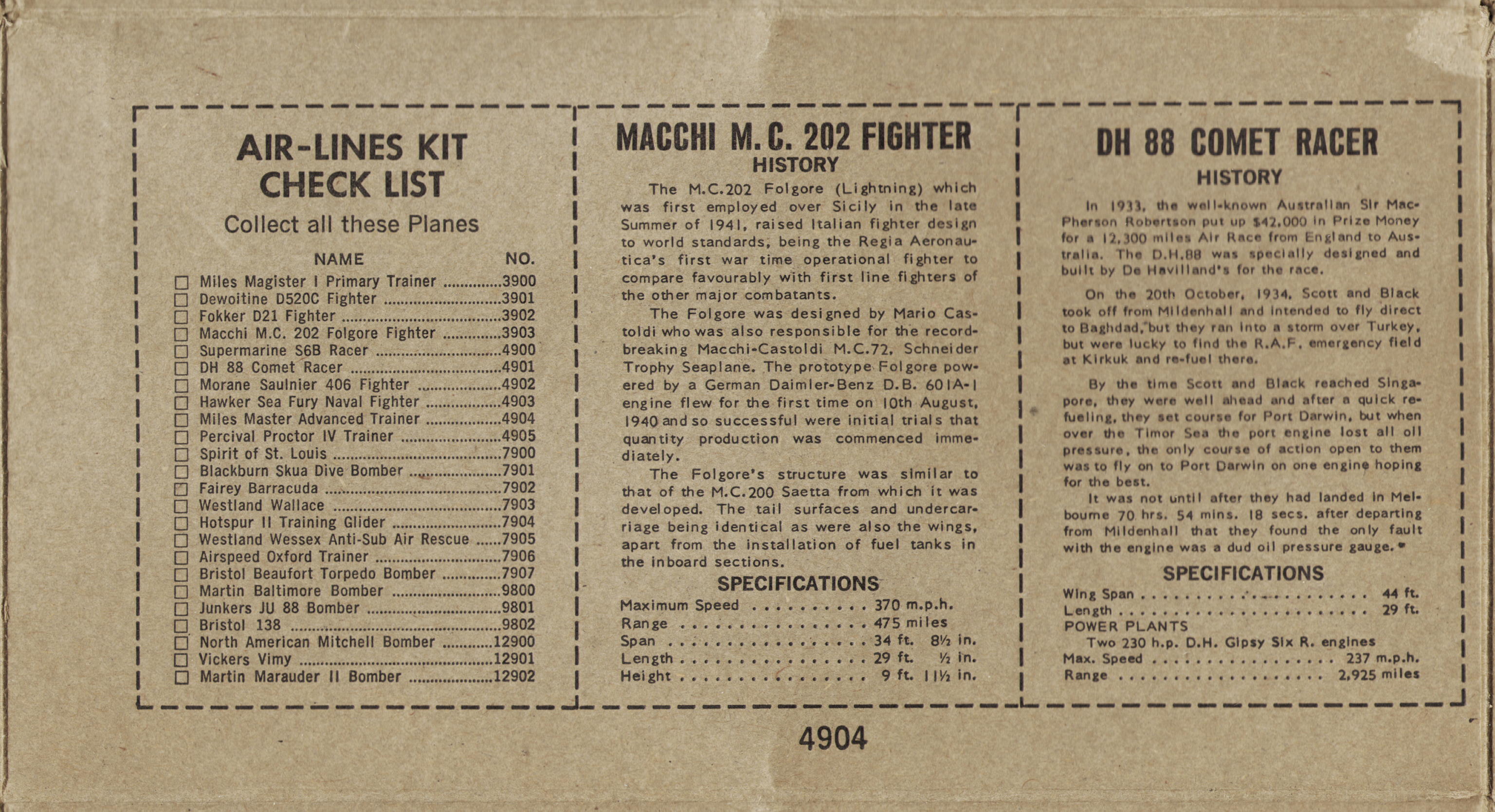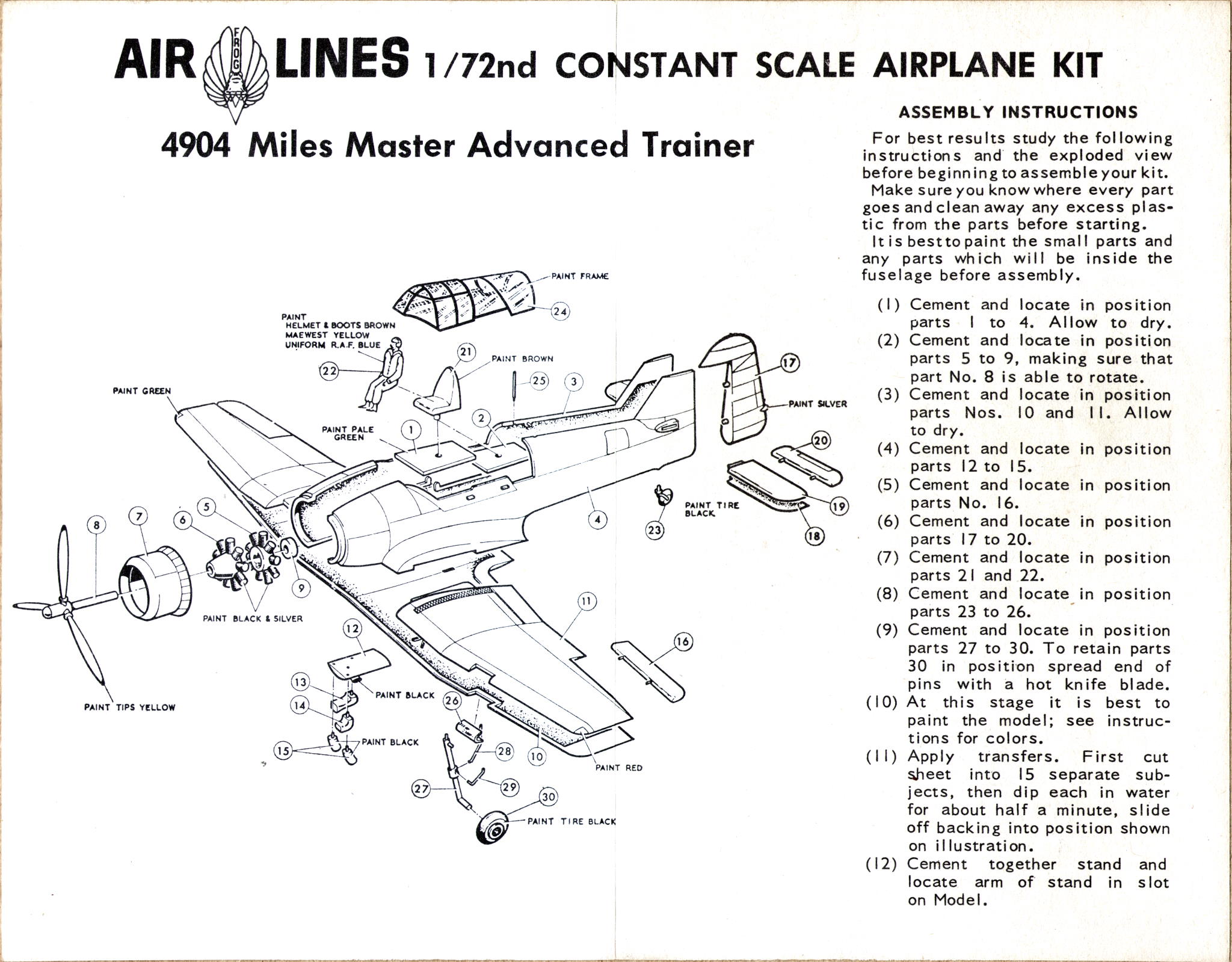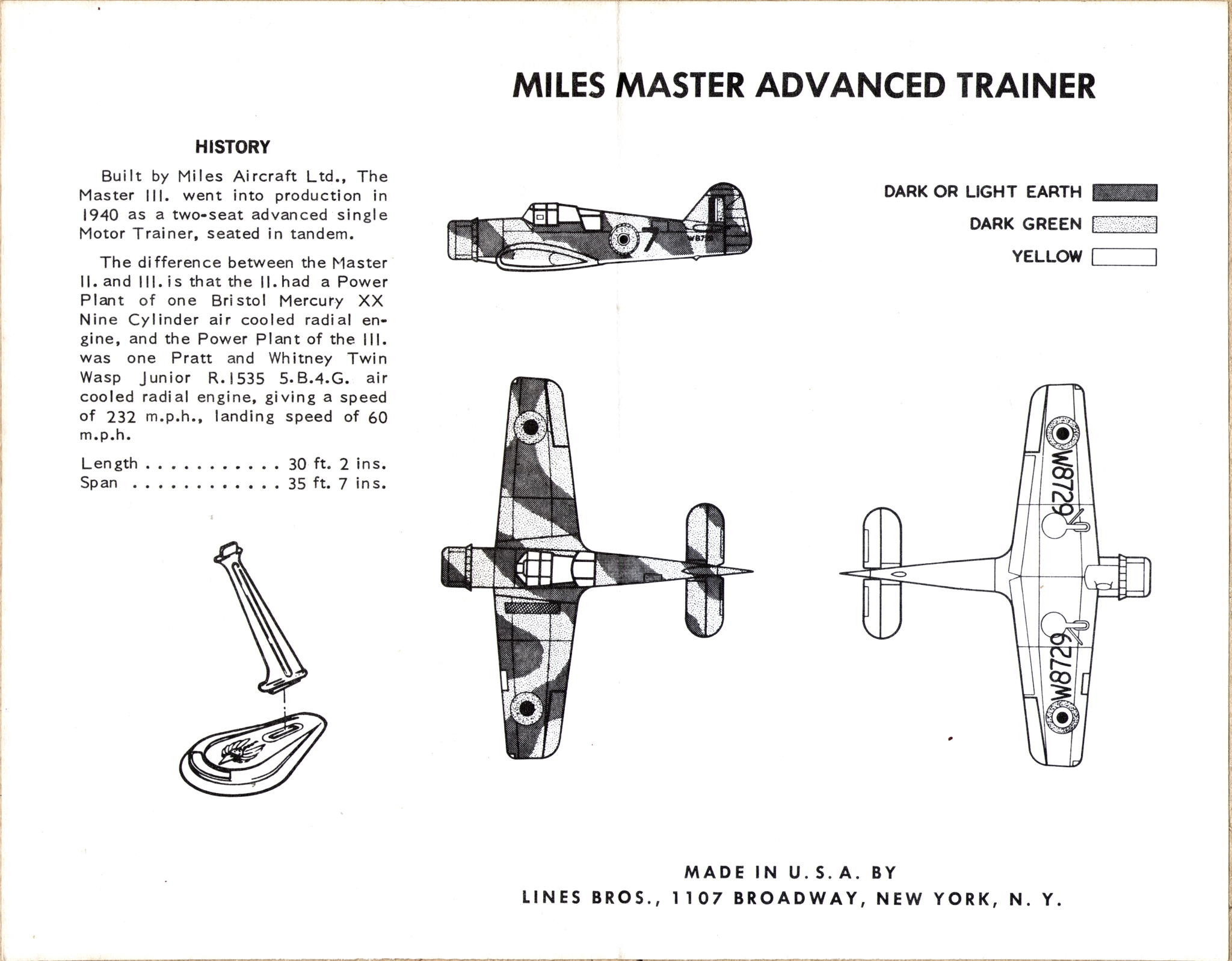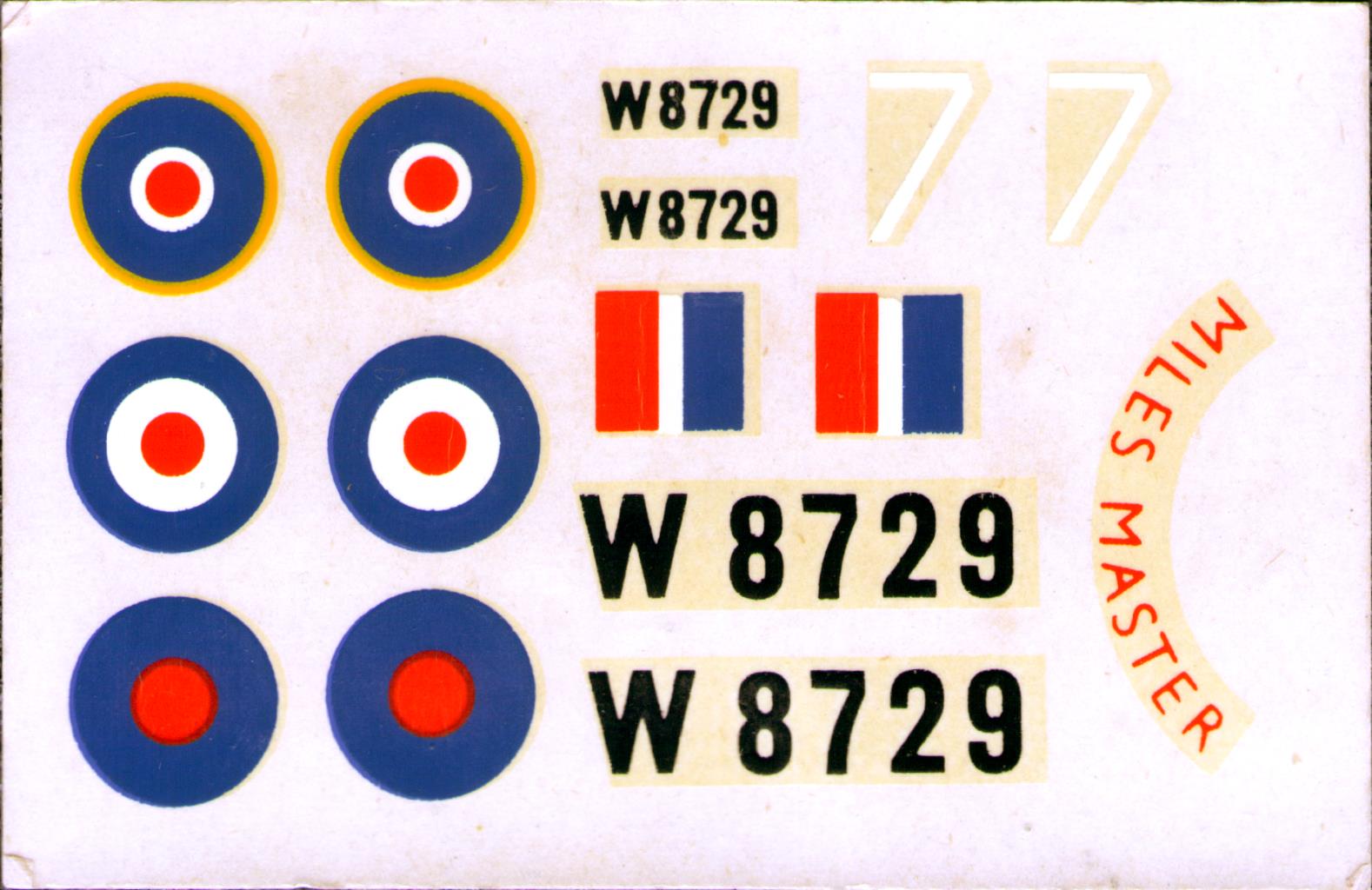 FROG F340 Miles Master with Gold Tokens, Rovex Scale Models, 1965
---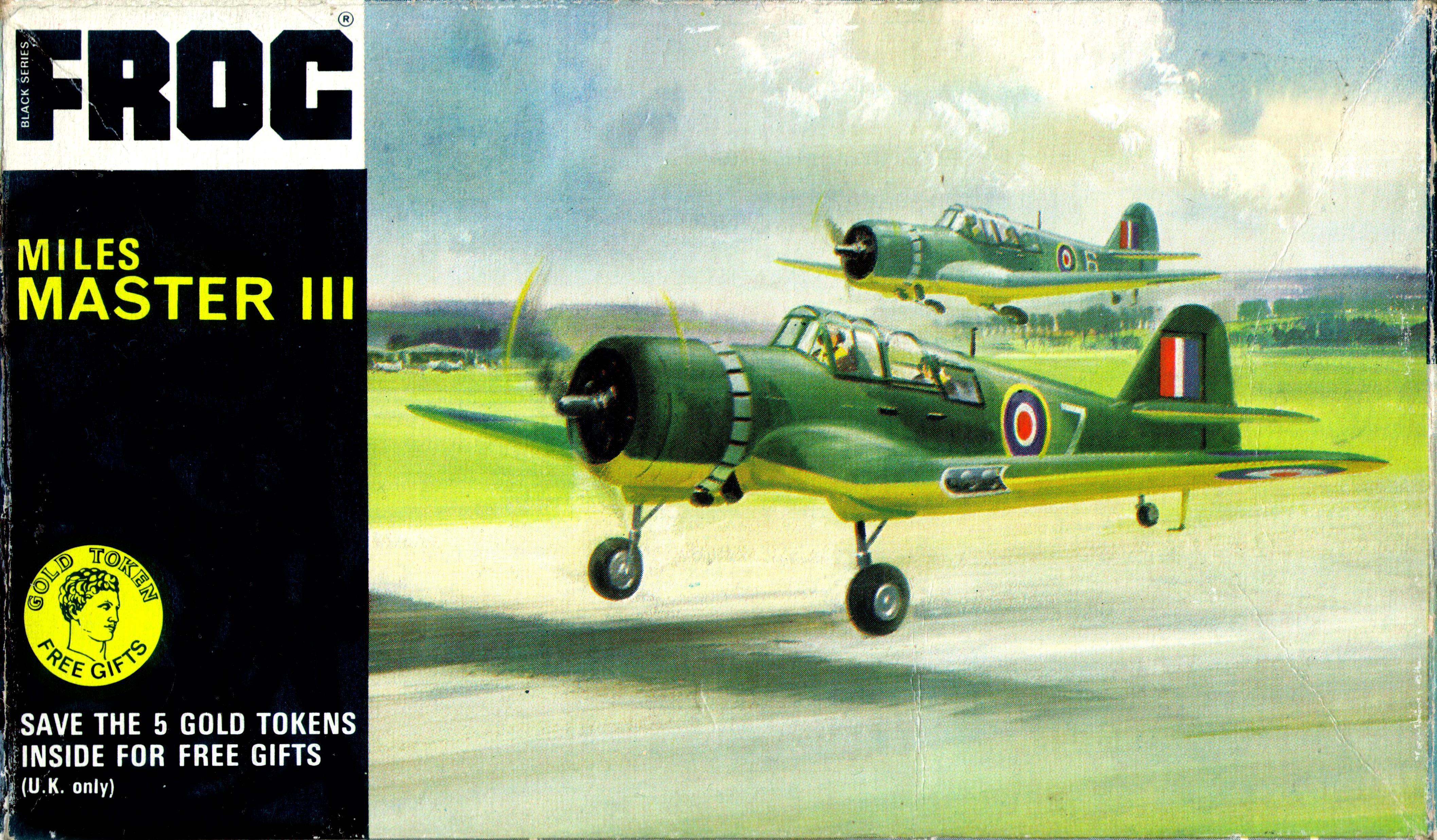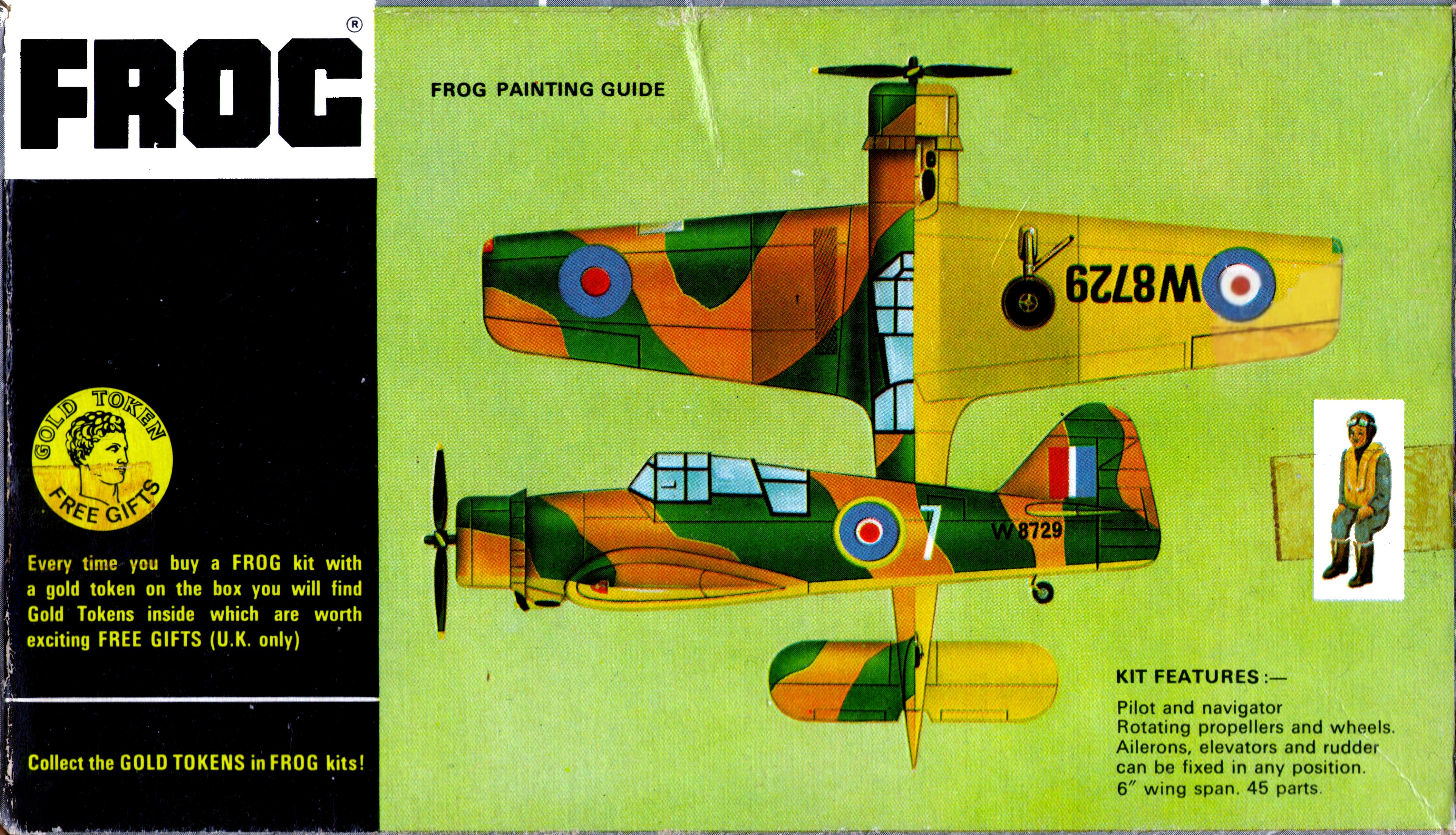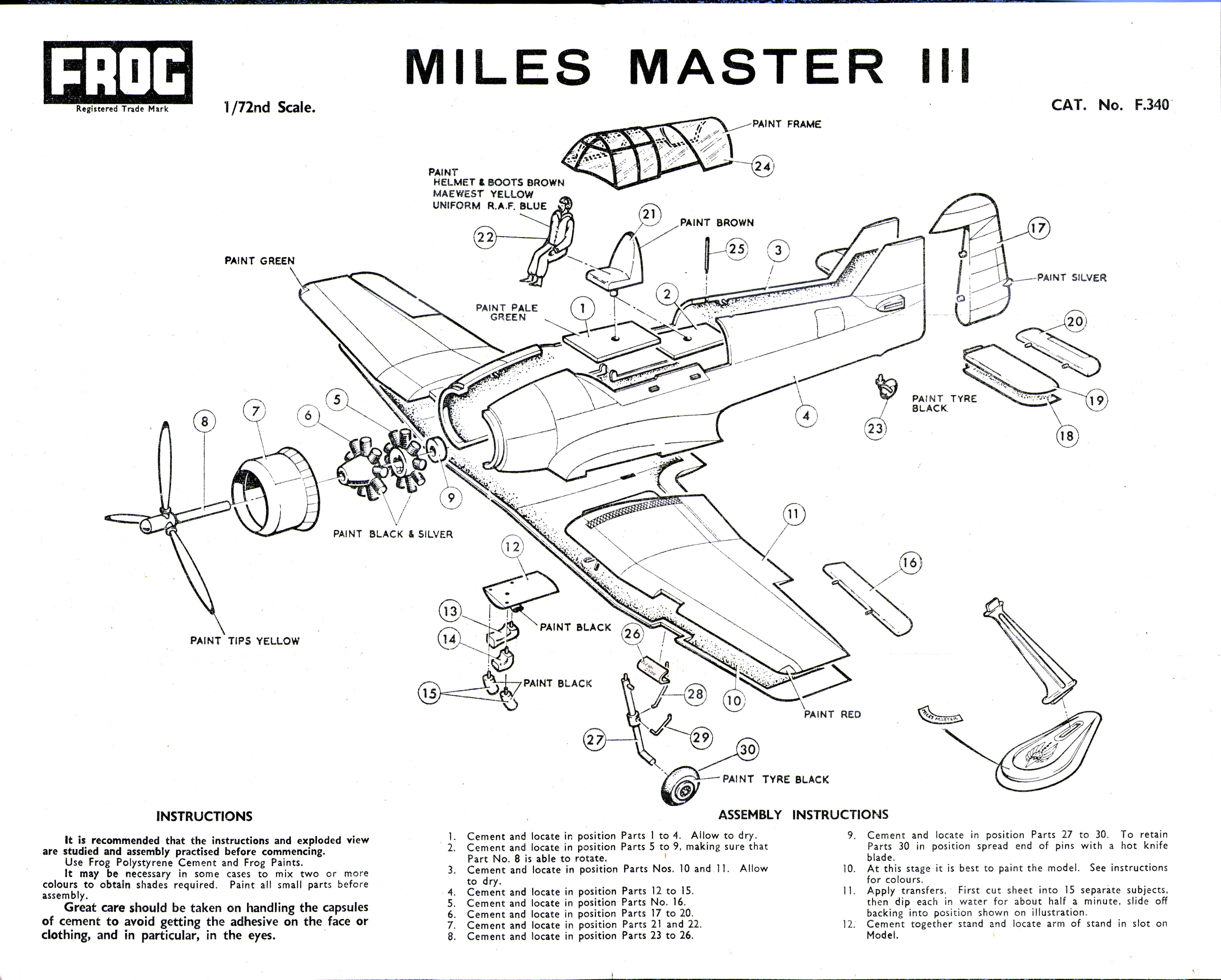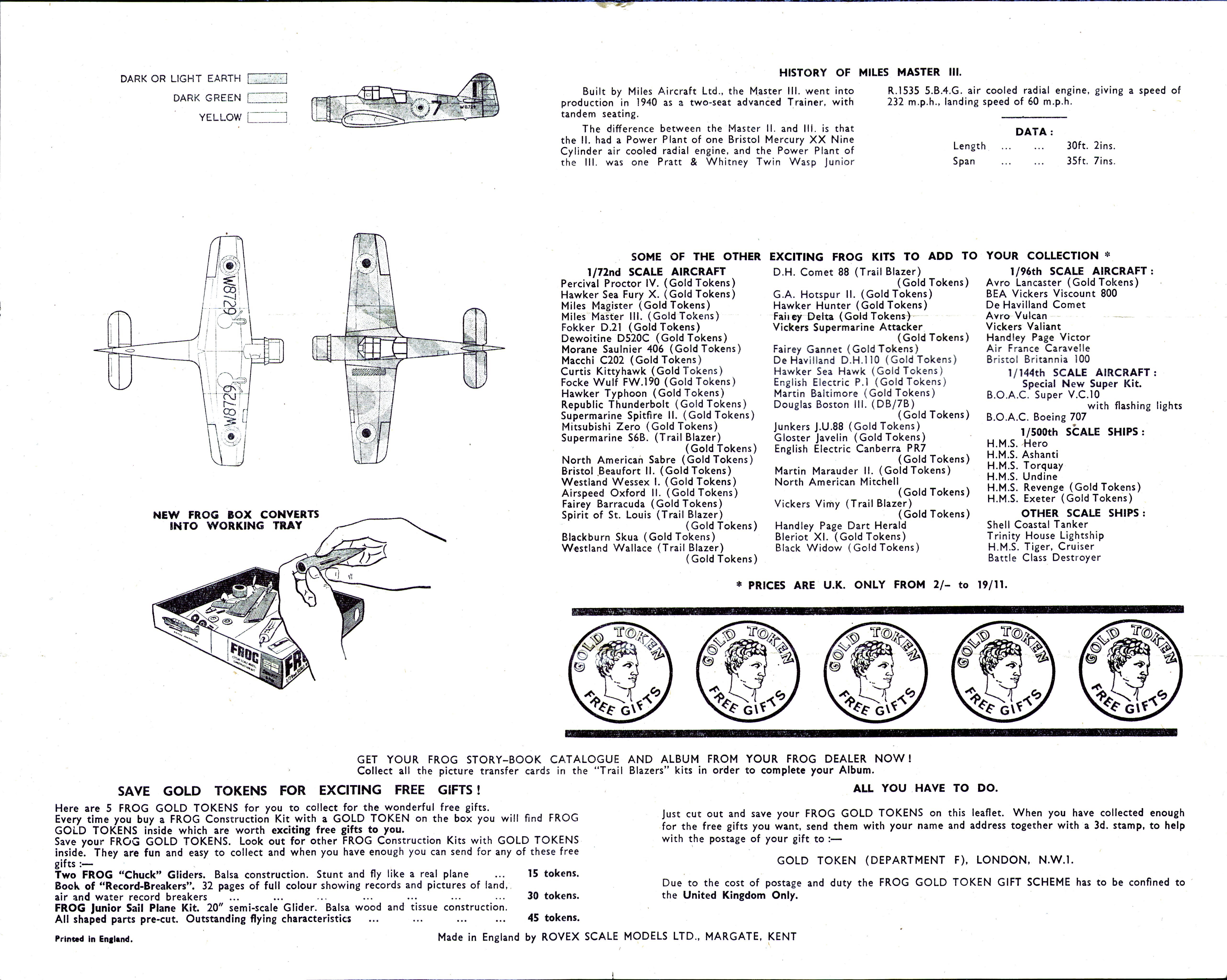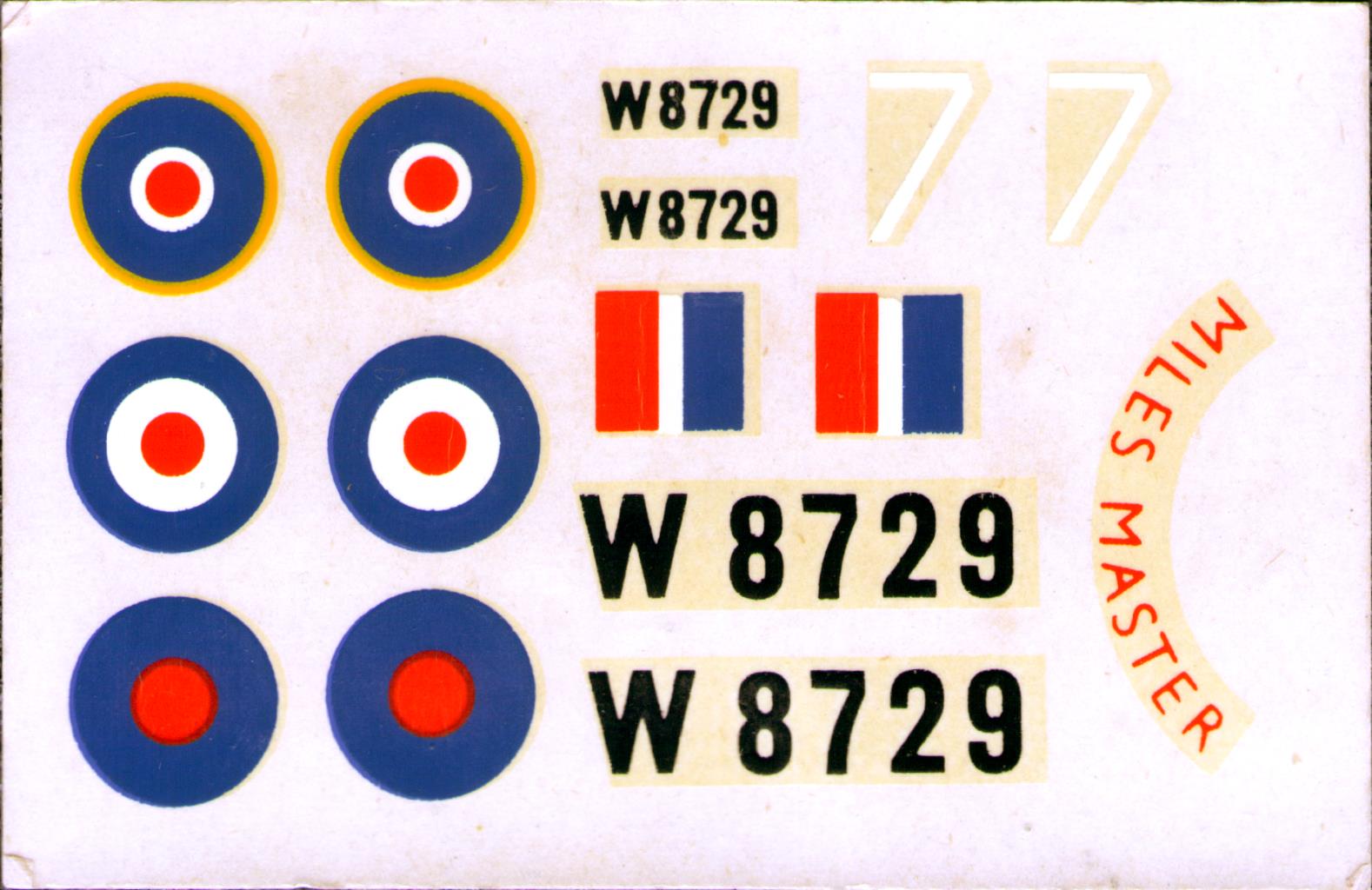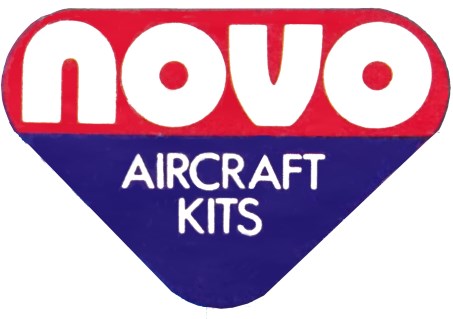 Miles Master, NOVO 1/72 F340 Cat.No.76060, NOVO Toys Ltd, 1977
---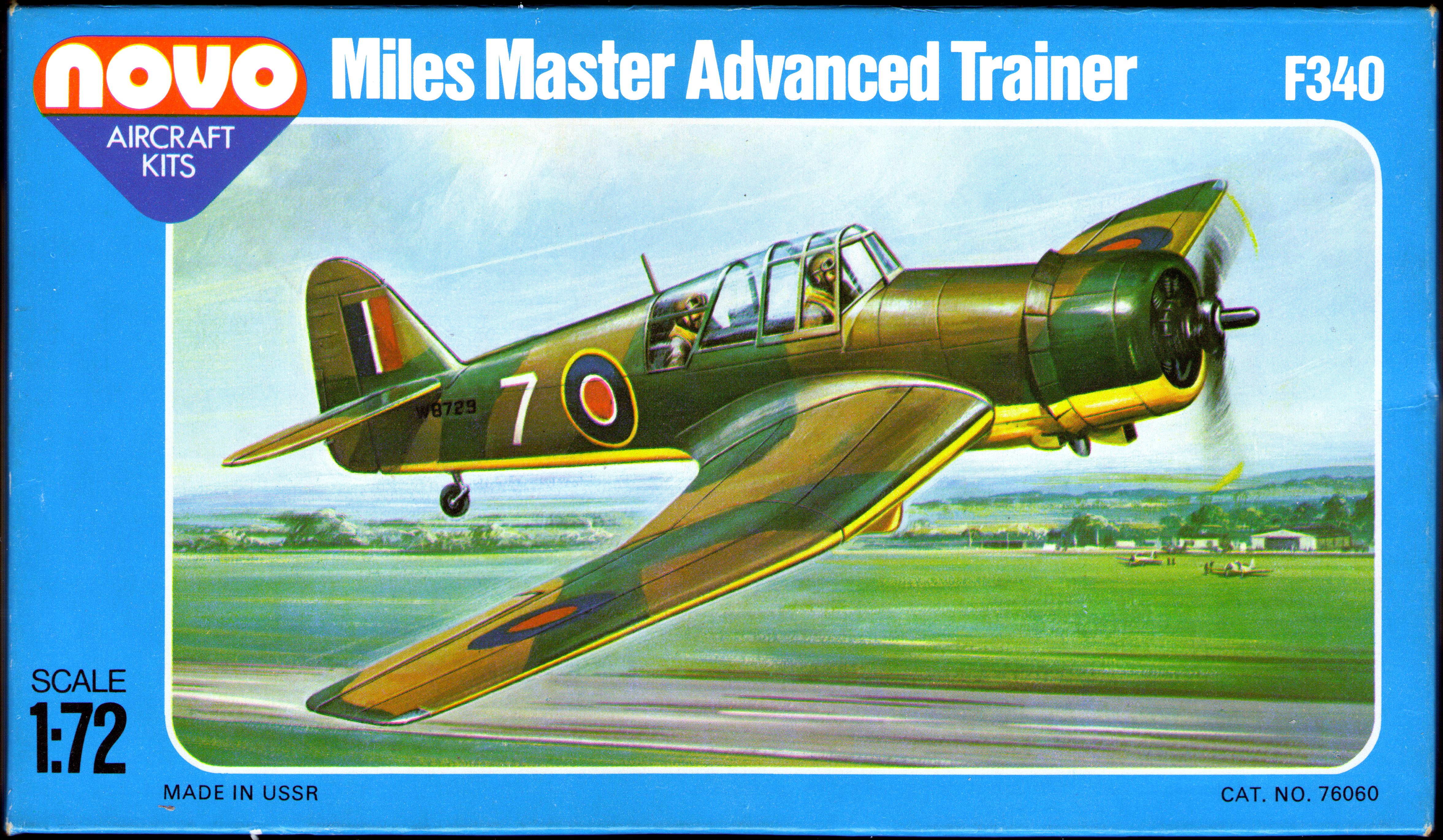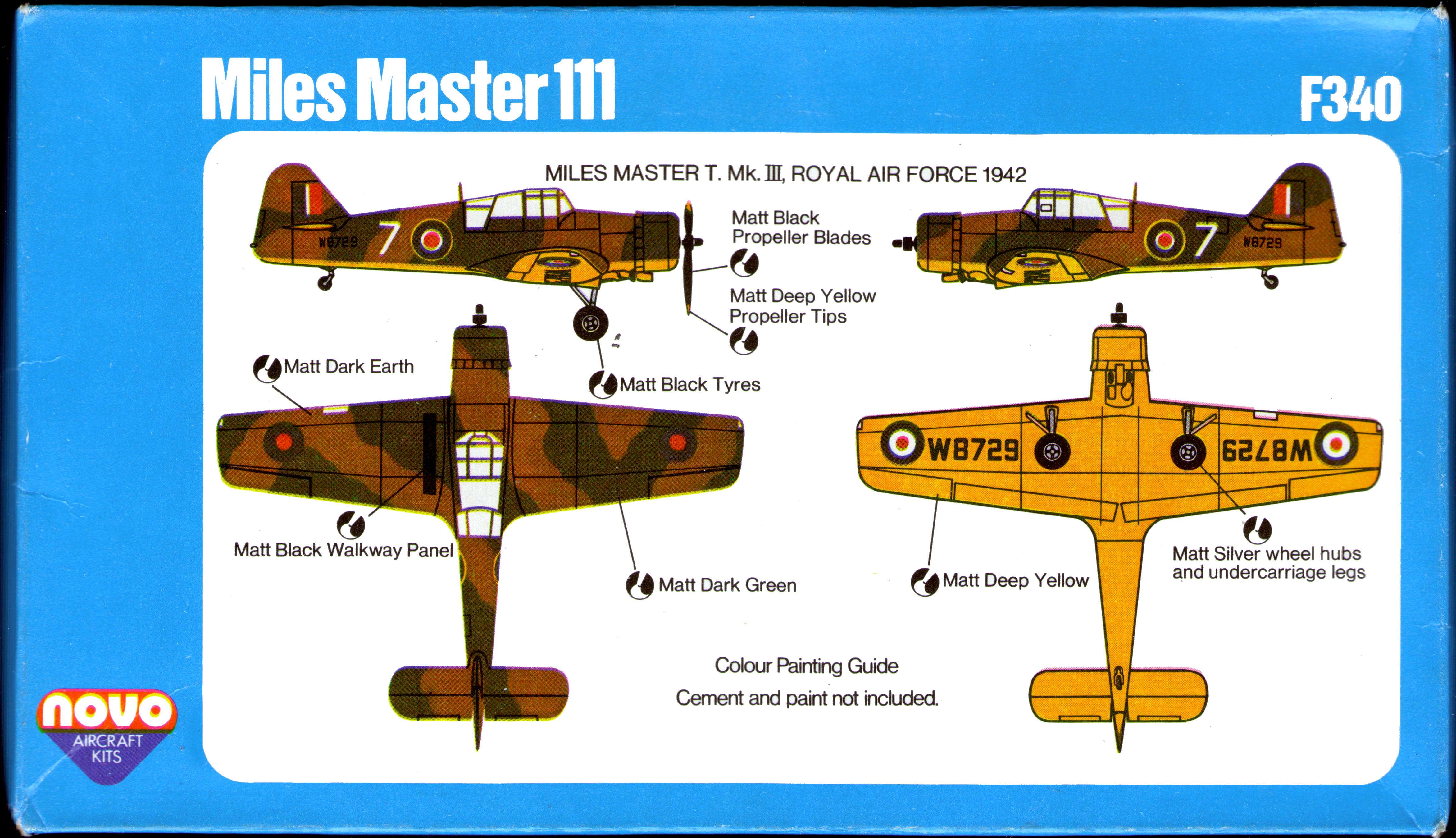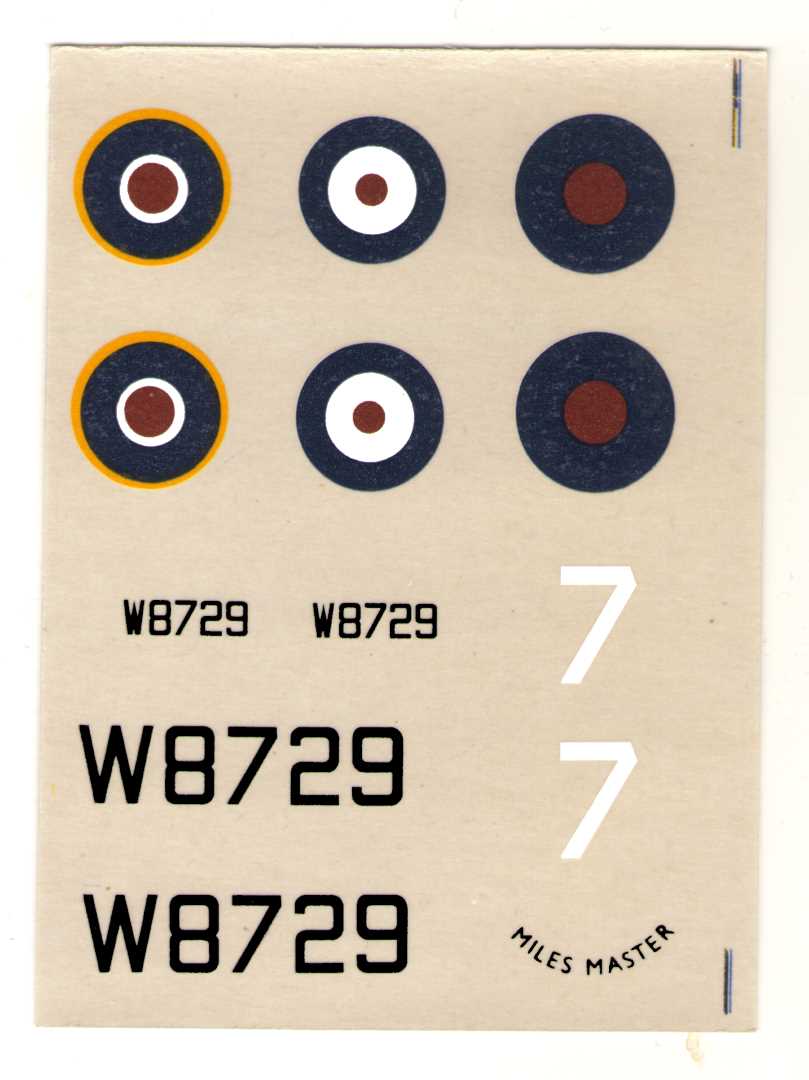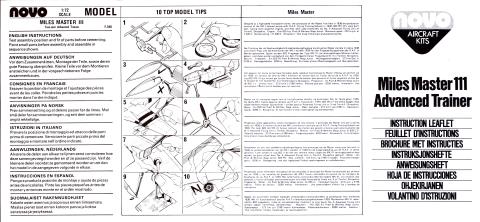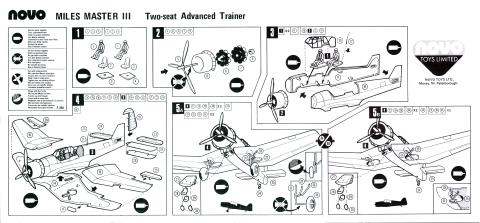 Scale Modeller's Market place
MILES MASTER III AND MARTIN BALTIMORE
Manufacturer: Novo
Scale: 1:72nd
At each Toy Trade Fair in February the manufacturers put out the lists of new models they are about to produce. Out of these Heller, Revell, Hasegawa and Matchbox seem to follow what they say will happen. Airfix has had problems in recent years and so have one or two of the others but by far the most haphazard is Novo. I was assured, for example, that the Javelin would be available again by the middle of this year and accordingly put this aircraft on our artist's production list for the 'Aircraft in Detail' feature giving a couple of months grace to allow for delivery times. It is now August and still no Javelin! Similarly the Master III was supposed to have been available months ago having appeared in the 1978 lists. The Baltimore on the other hand wasn't even mentioned earlier this year.
Possibly the Novo people in the UK have difficulty in making their Russian colleagues understand that modellers want these kits. In talking to Novo representatives I know that they do have problems in getting supplies when promised so perhaps there is some excuse.
Both the Master III and the Baltimore are from the former Frog moulds and are welcome returns. They are both good kits although lacking cockpit detail and the sophistication of wheel well interiors that have come more recently. Both models were fairly early in the Frog range but nevertheless have stood the test of time very well.
The Master has 41 dark grey moulded parts with only a slight amount of flash. Moulding dimples are fairly common however, particularly in the tail unit components. I would certainly discard the pilot figures that come with this model as they are rudimentary and totally out of scale.
The same remarks about flash and detail could also apply to the Baltimore but here the difference lies in the decals as two sets are provided, one for a Free French aircraft and the other for a South African Air Force machine in desert camouflage. Our review models came from Jones Bros of Chiswick who have good stocks and are more than willing to deal with mail order supplies if modellers cannot get samples locally.
Alan W. Hall.
Scale Aircraft Modelling September 1979
| | | | |
| --- | --- | --- | --- |
| | 76060 | Miles Master III | 155000 |
FROG model aircraft 1932-1976, R. Lines, L. Hellstrom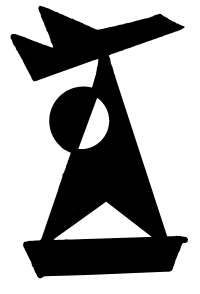 Донецкий Ф340 Miles Master 1/72, 80-s - 90-s
---
Dontesk Toy Factory, USSR, 80-s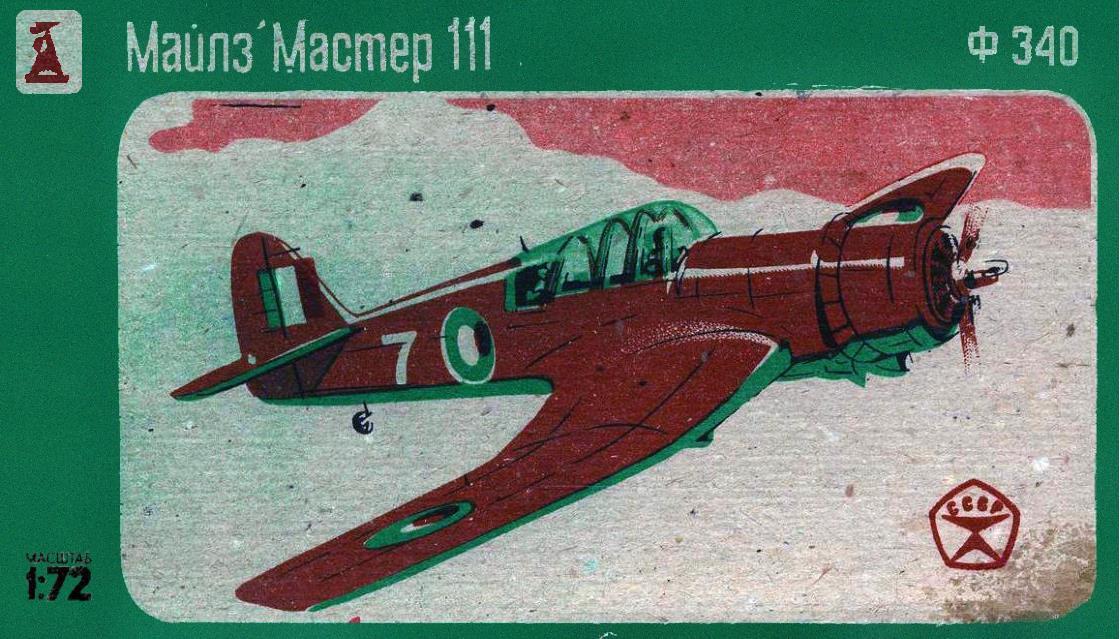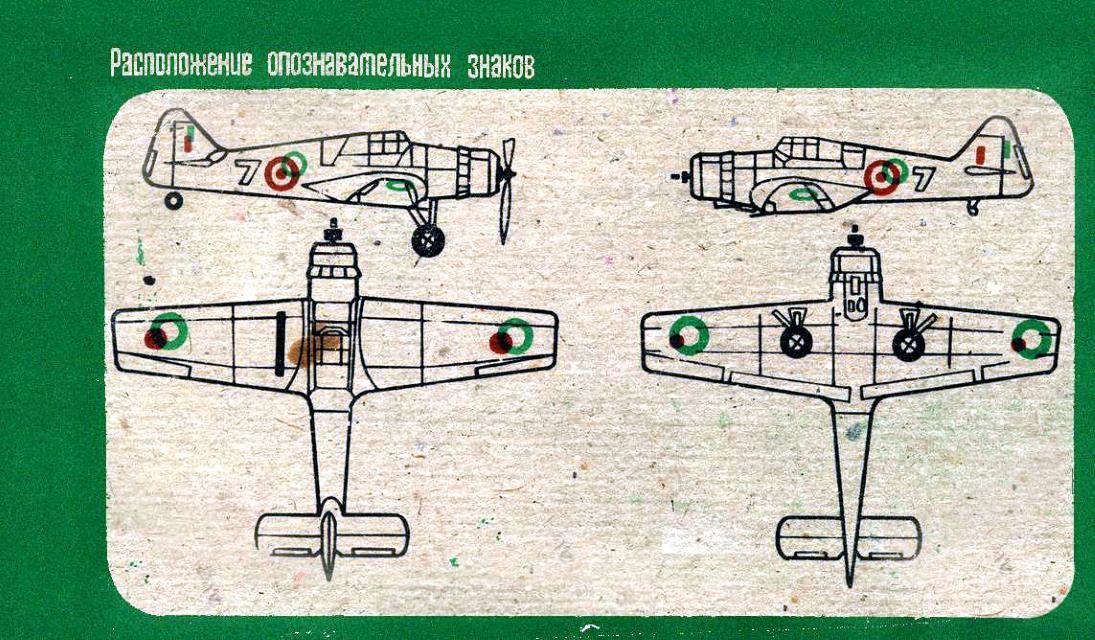 ---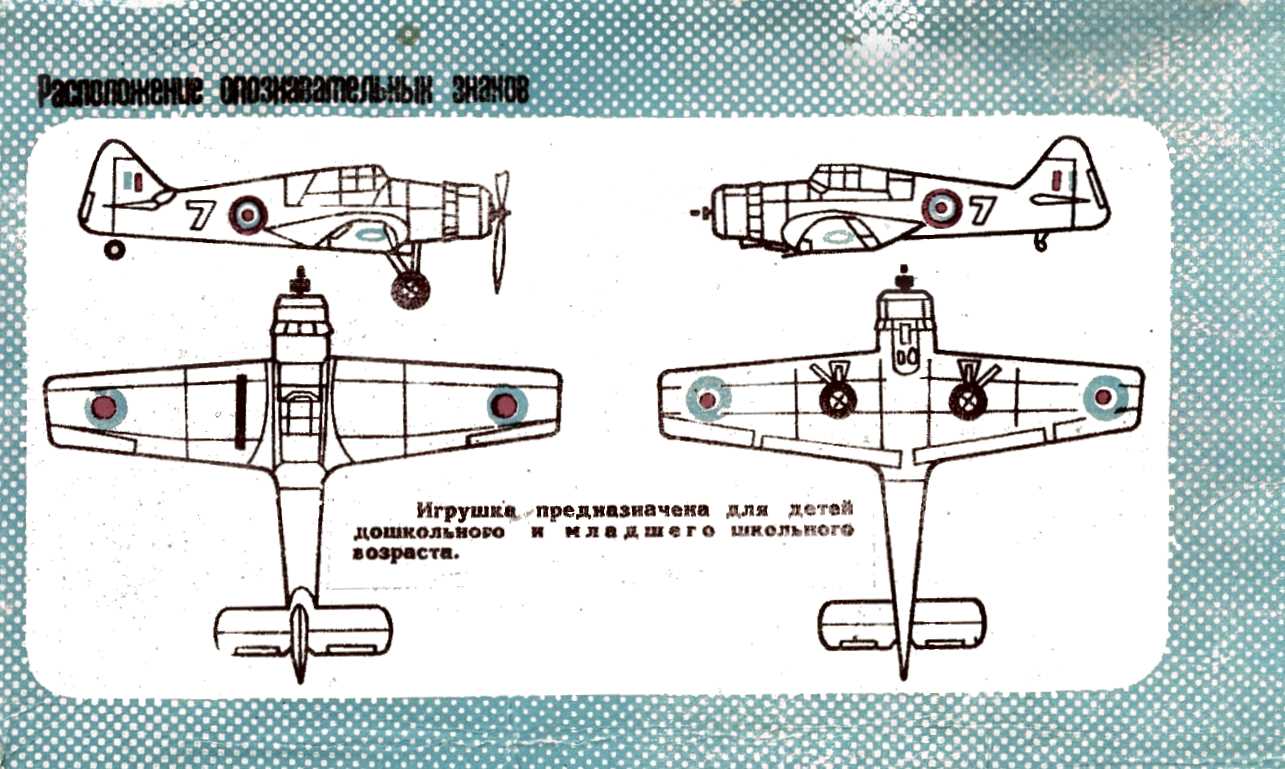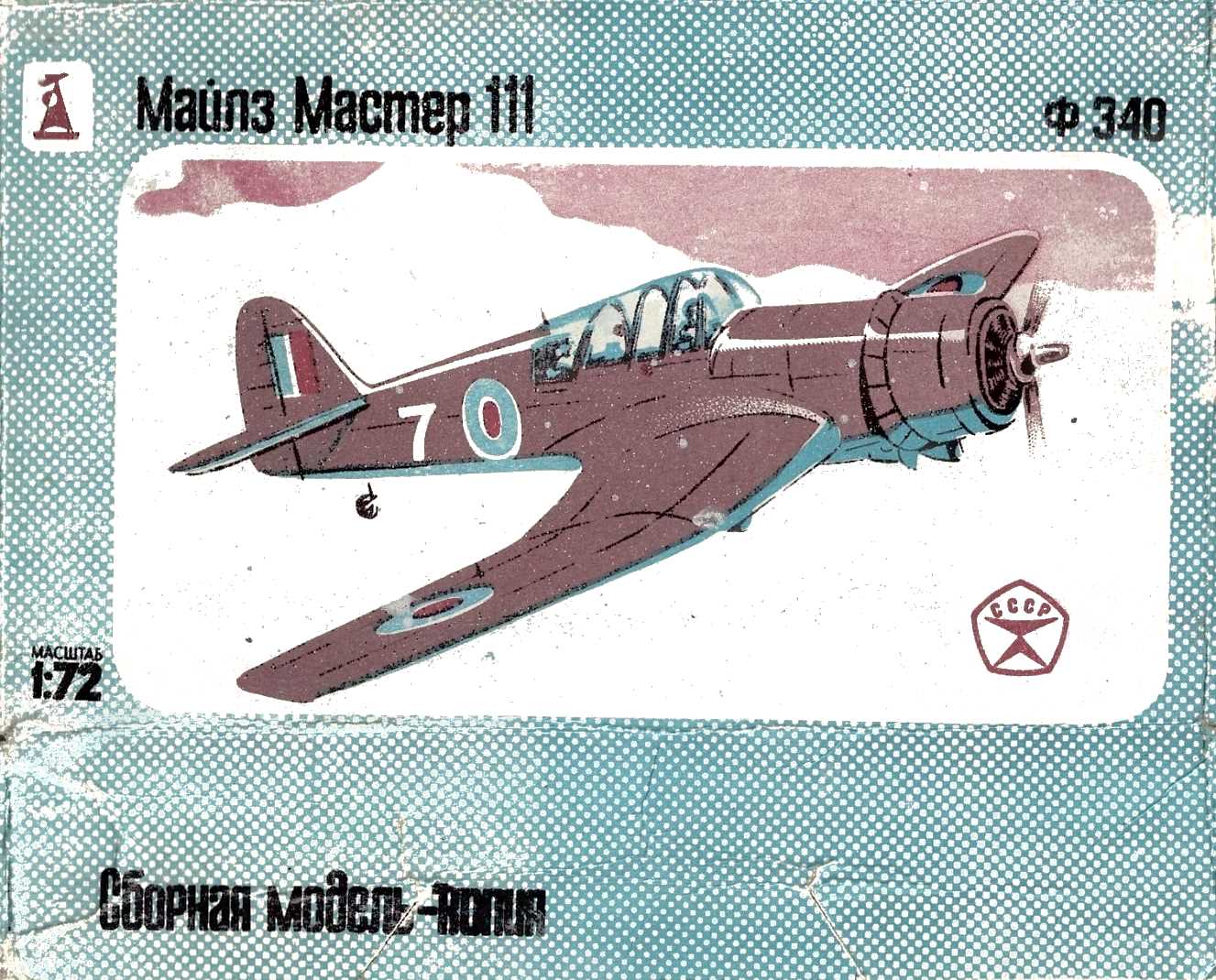 ---
Dontesk Toy Plant, 90-s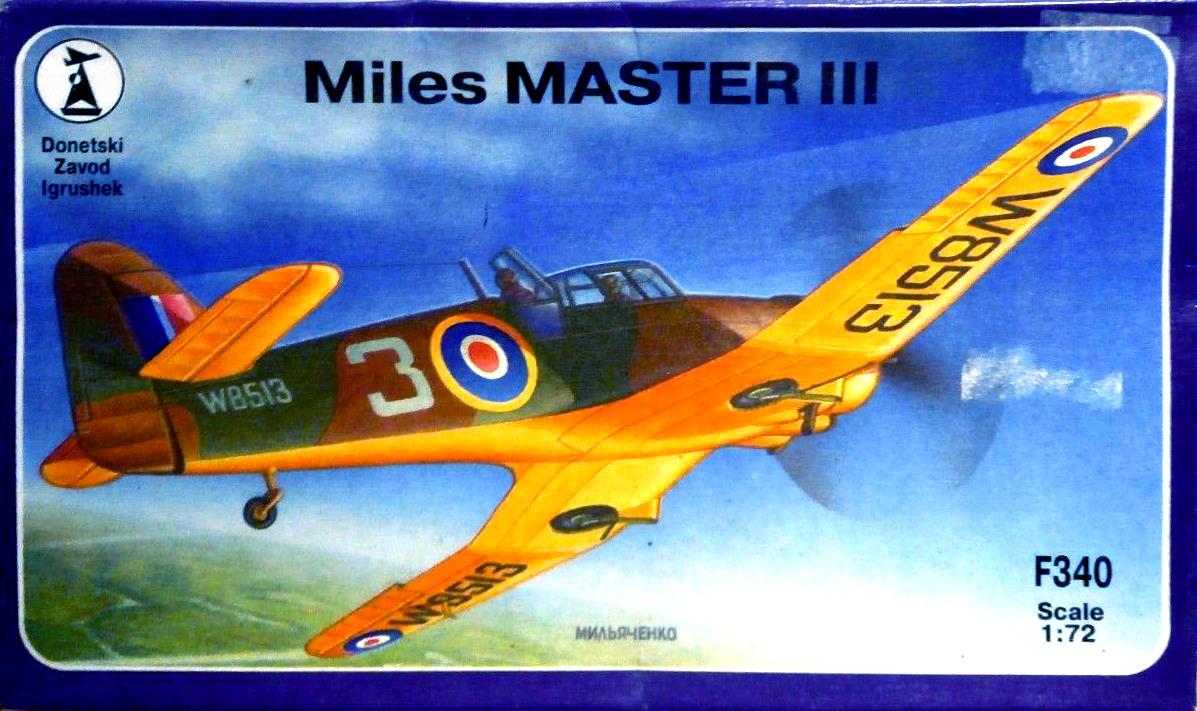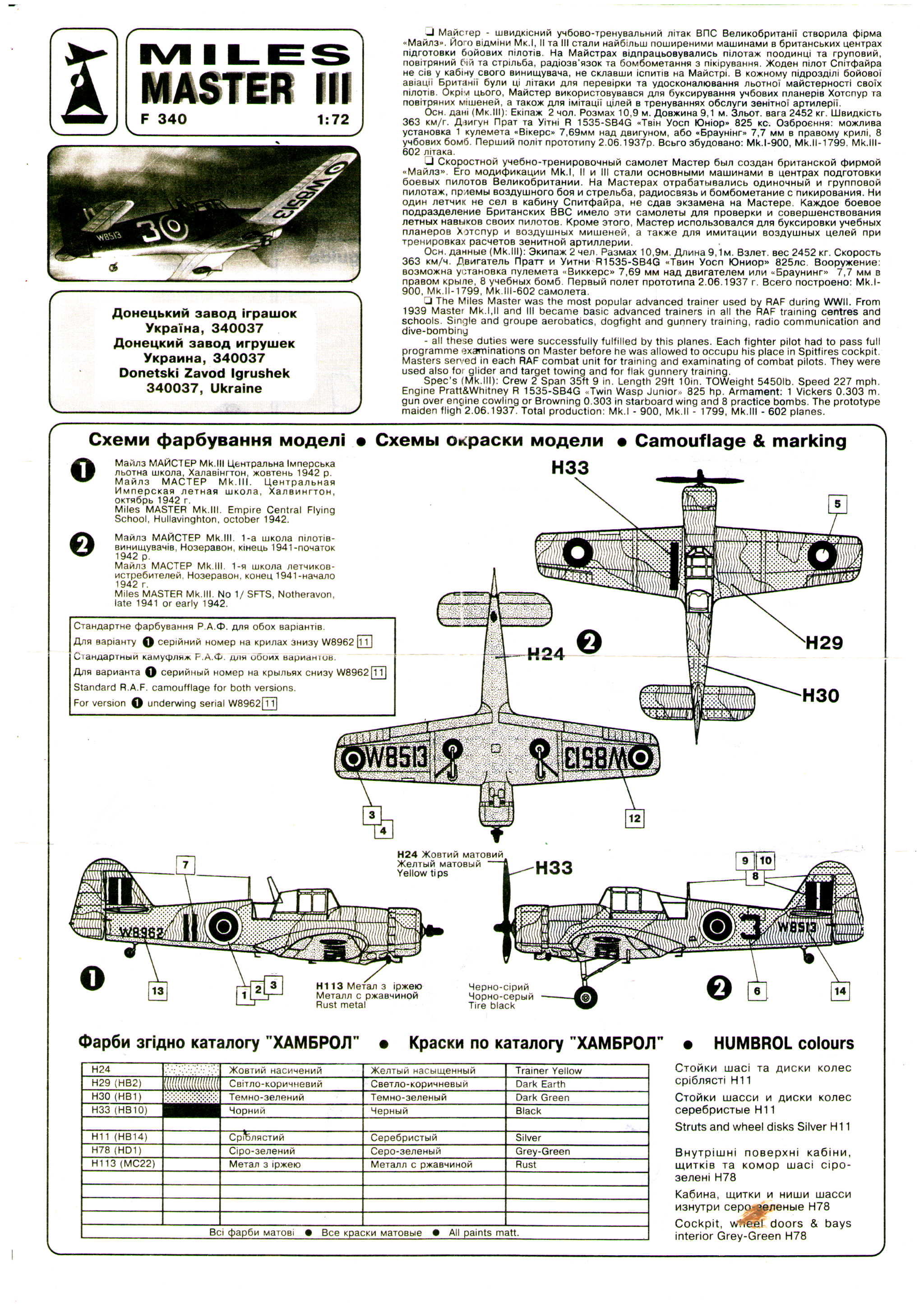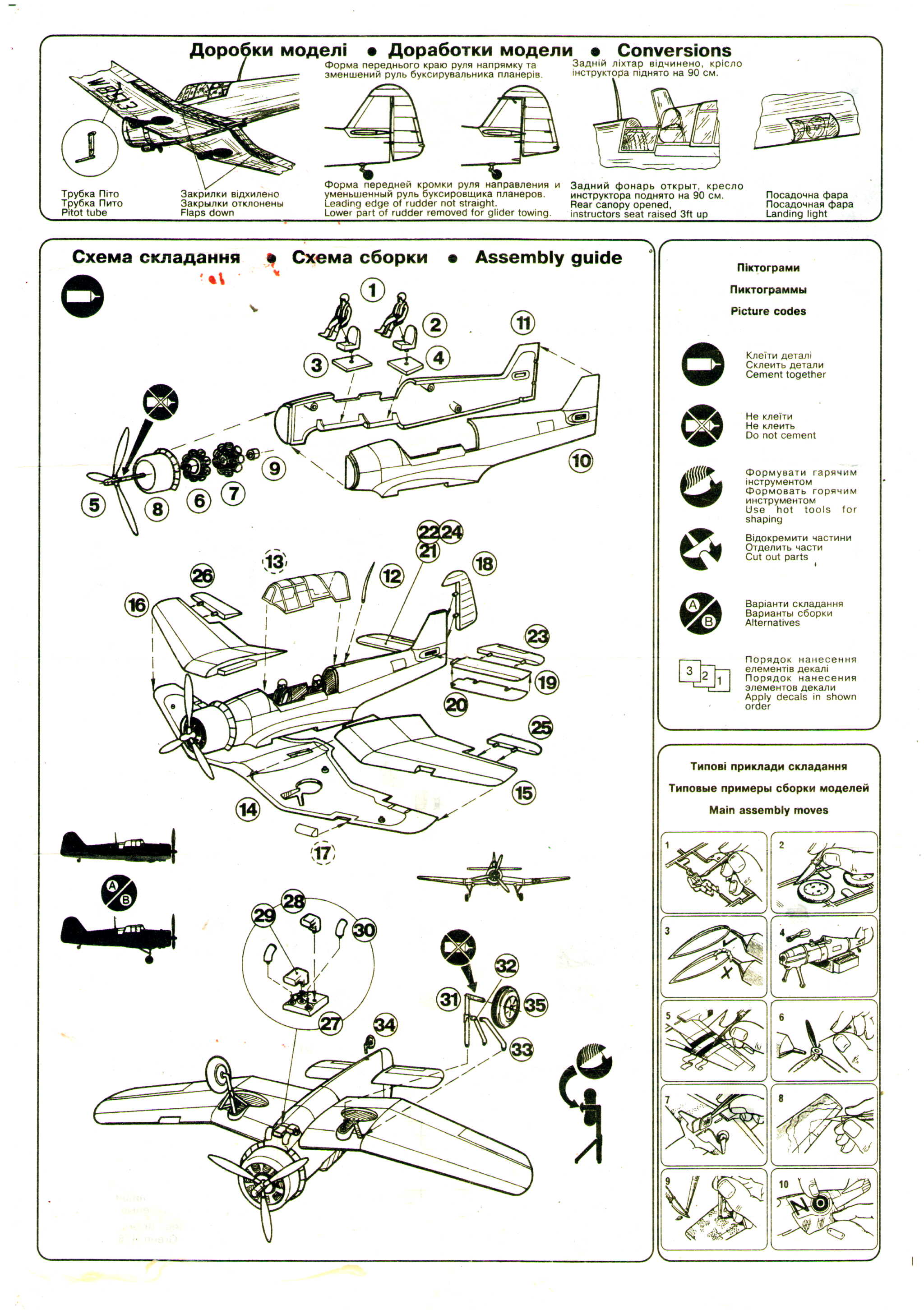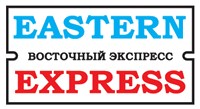 Eastern Express 72287 Miles Master, Eastern Express Group
---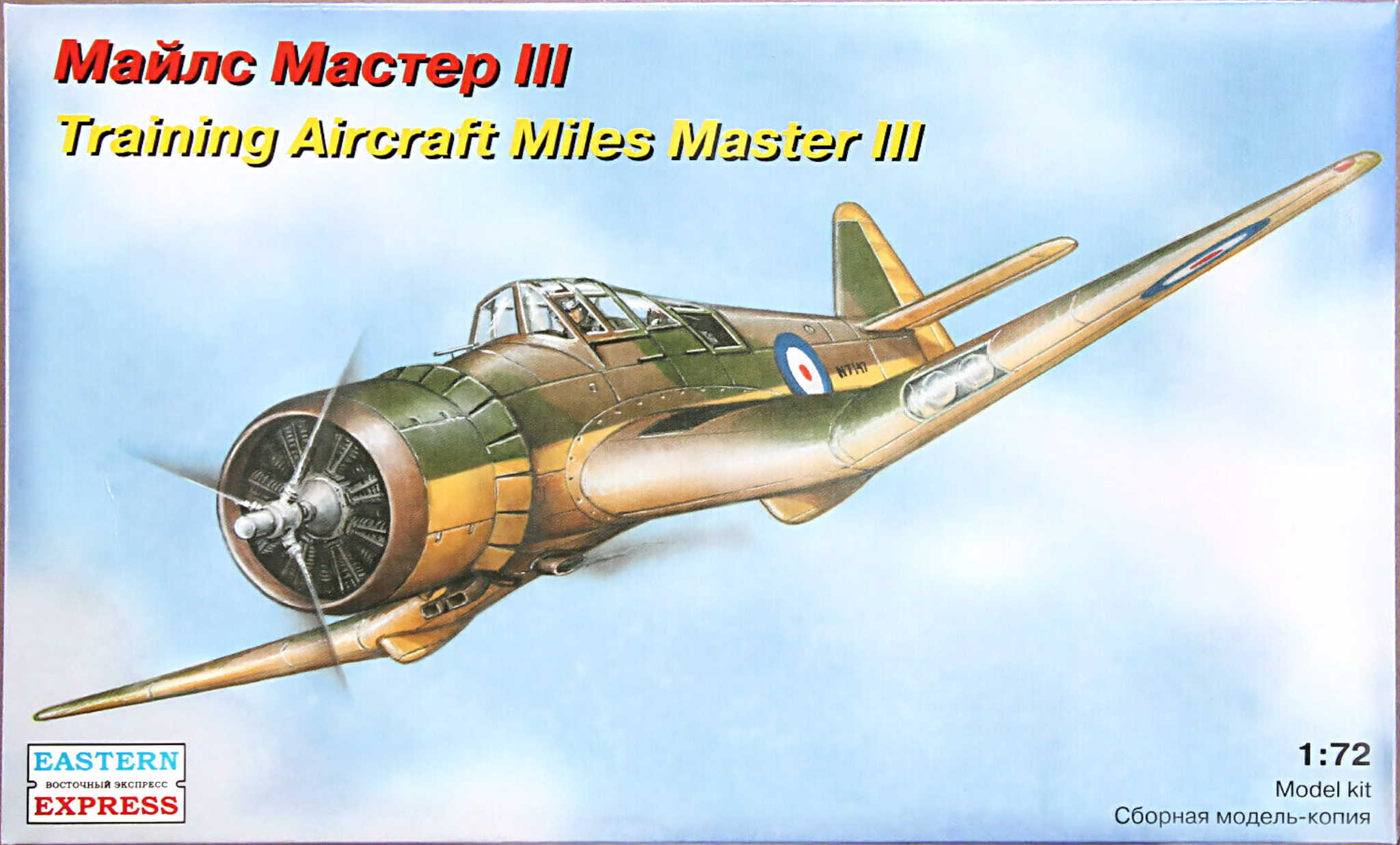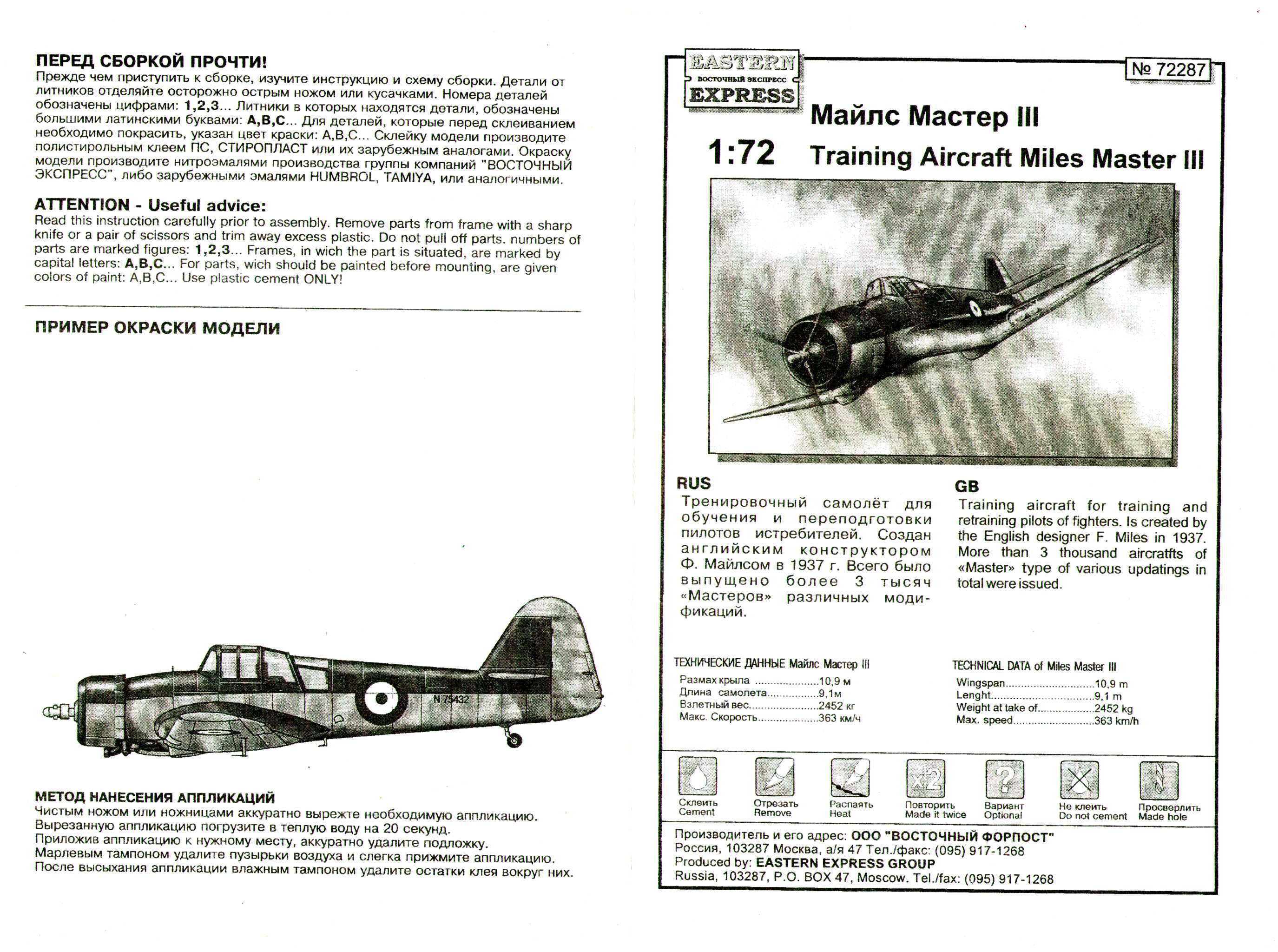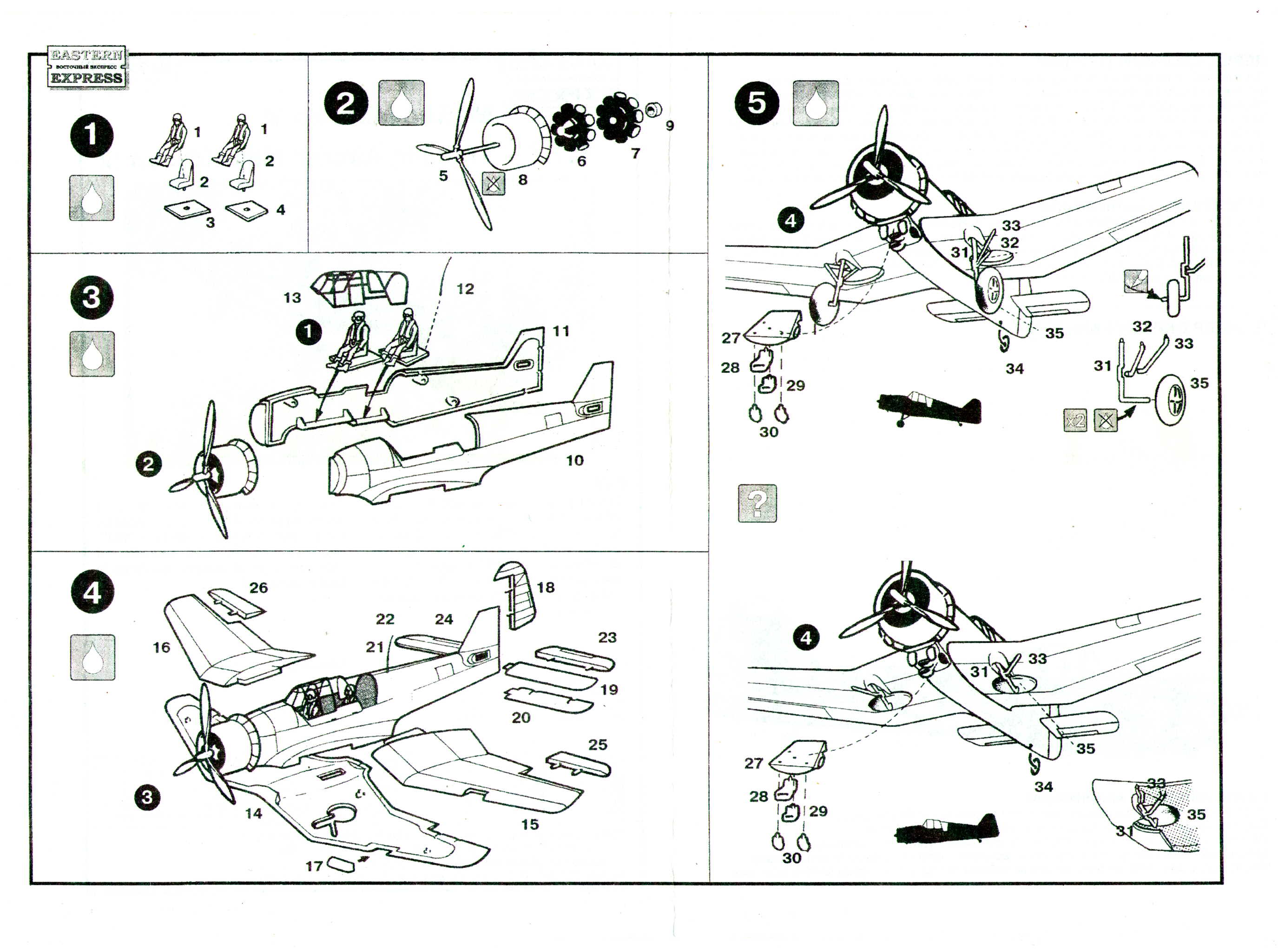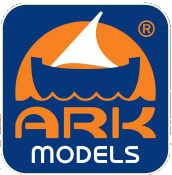 Ark Models 72020 Miles Master, 2009-
---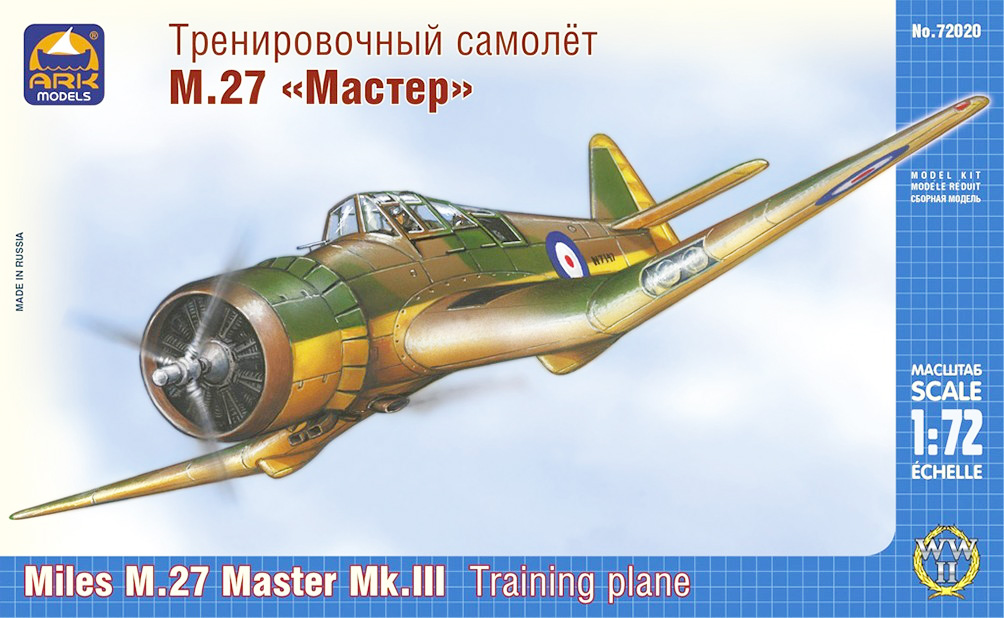 27.09.2017