FROG Dewoitine D520 Fighter
FROG Blue Series 155P Dewoitine D520 Fighter, 1963
---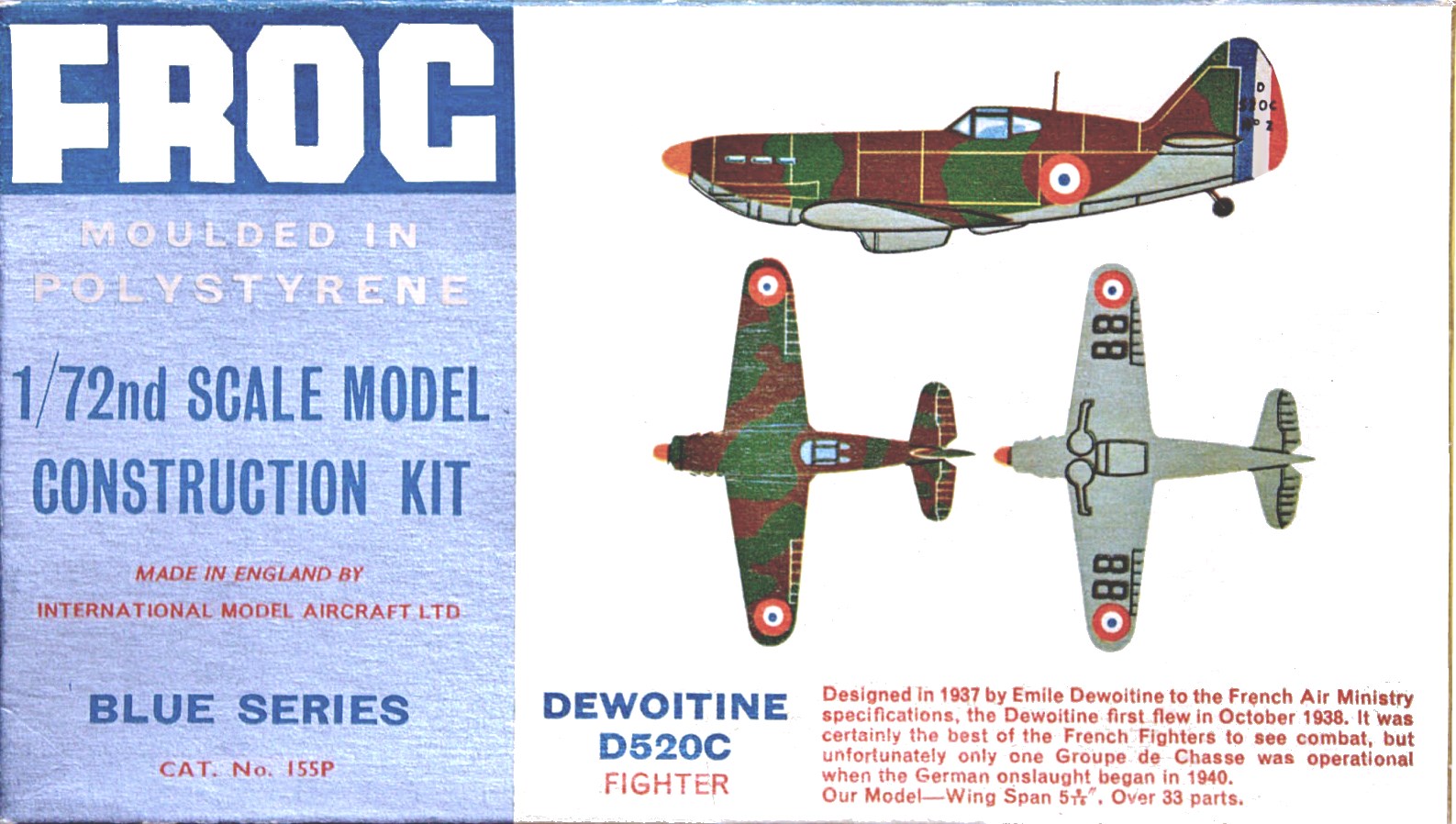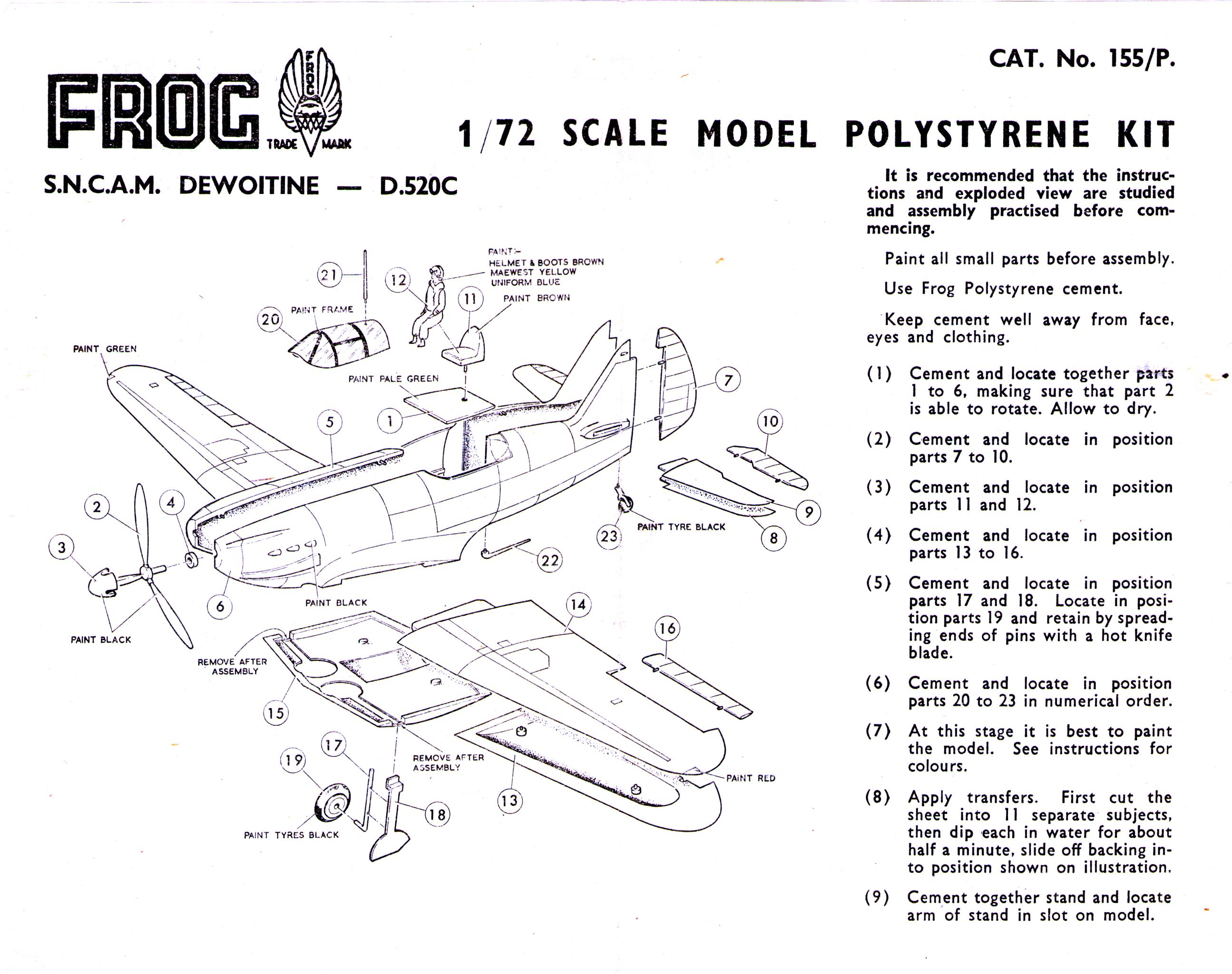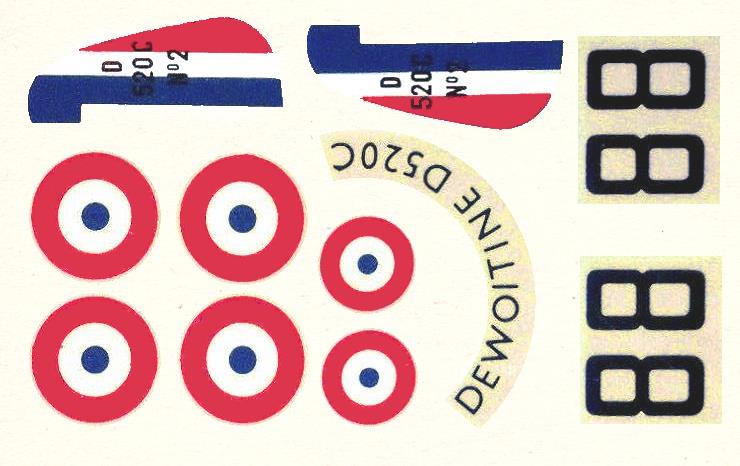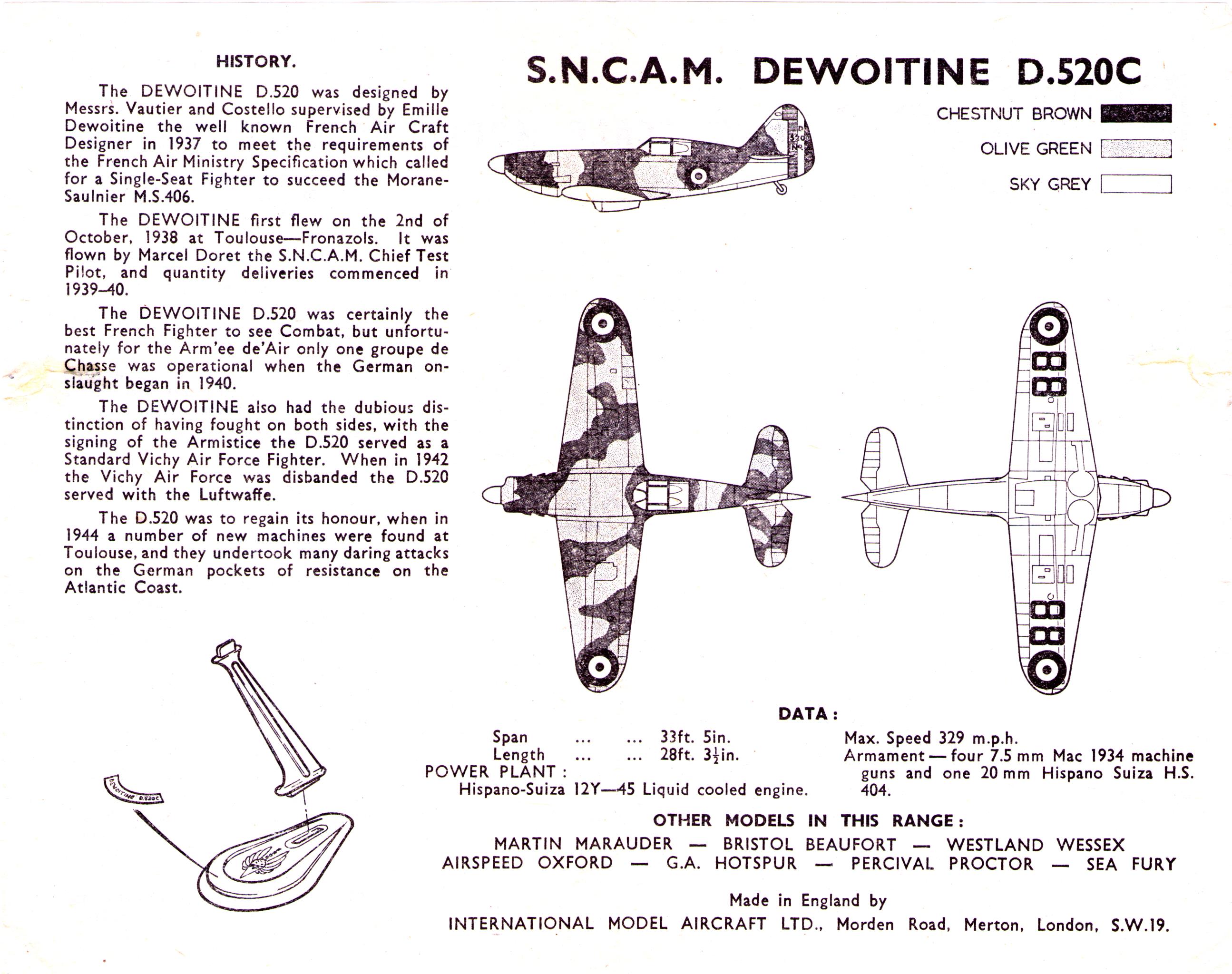 "DEWOITINE D.520

Another recent addition to Frog's l/72nd scale range is the Dewoitine D.520, and although basically a very sound kit, it possesses some shortcomings. For instance, the chord of the main plane is an eighth of an inch too wide, there should be two air intakes beneath the nose, the circular panel below and slightly aft of the cockpit is a panel, and not the position of the national roundel which, when this was painted on the Fuselage side, was invariably situated further aft. D.520 No. 2 was the first true production aircraft of this type, and it is a pity that Frog saw fit to include this number on the transfer as. if used, it limits the camouflage finish that can be applied if, like the writer, the modeller is a stickler for accuracy.
The camouflage scheme and colours supplied are reasonably accurate for some aircraft, although the more usual scheme included grey in its camouflage pattern. The undersurfaces were pale blue—paler and bluer than the grey plastic used for this kit. Incidentally, the radio mast on the fuselage underside was hinged to lie flat when the aircraft was on the ground. For alternative colour schemes to the standard French 1939-40 finish, the yellow and scarlet striping of the fuselage nose, the fin and the horizontal tail surfaces applied to some Vichy machines at one time add to the attractions of the model (see photos), and among other air arms employing the D.520 was the Luftwaffe which employed this aircraft as a trainer. Luftwaffe machines normally sported standard finish, but Frank Hartman of Charlottesville, Virginia, came across an extremely interesting D.520 at a field near Brussels in June 1945. This aircraft was basically slate grey, but the upper fuselage decking and fin leading edge were a chocolate brown, and the underside of the fuselage, wing undersurfaces, and rudder were yellow. The radio call sign letters SV+GB were carried on the fuselage sides. Next month we will illustrate several alternative schemes for the D.520 in colour, together with a selection of Escadrille emblems.

Richard L. Ward
Flying Review 1963-11, Model Talks"

Tri-ang 155P Dewoitine D 520 C, Lines Freres - S.A.Calais, 1964
---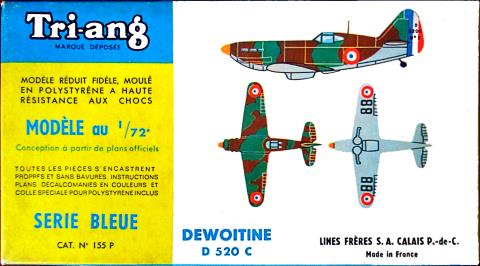 Air Lines 3901 Dewoitine D520, Jo Kotula paintwork, Lines Bros Inc., 1964
---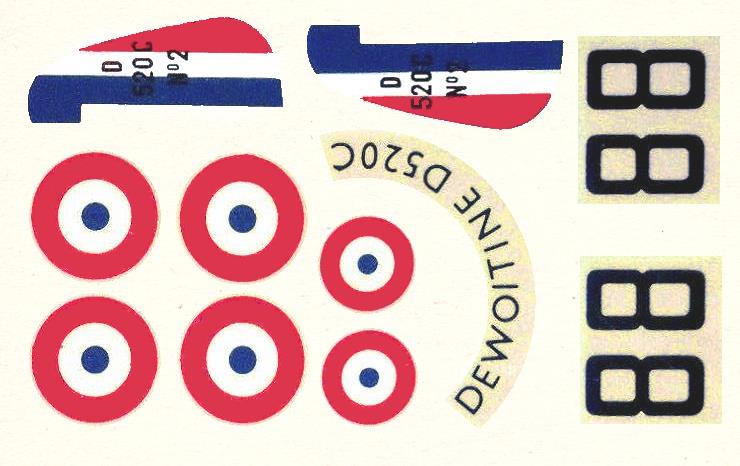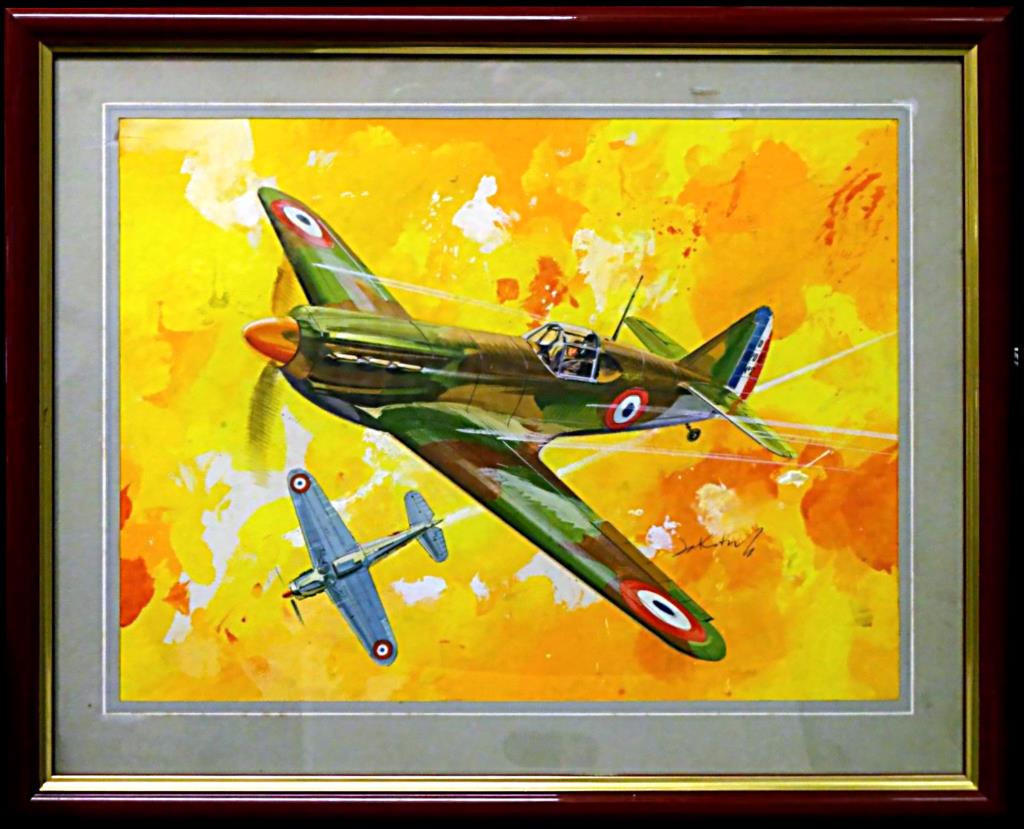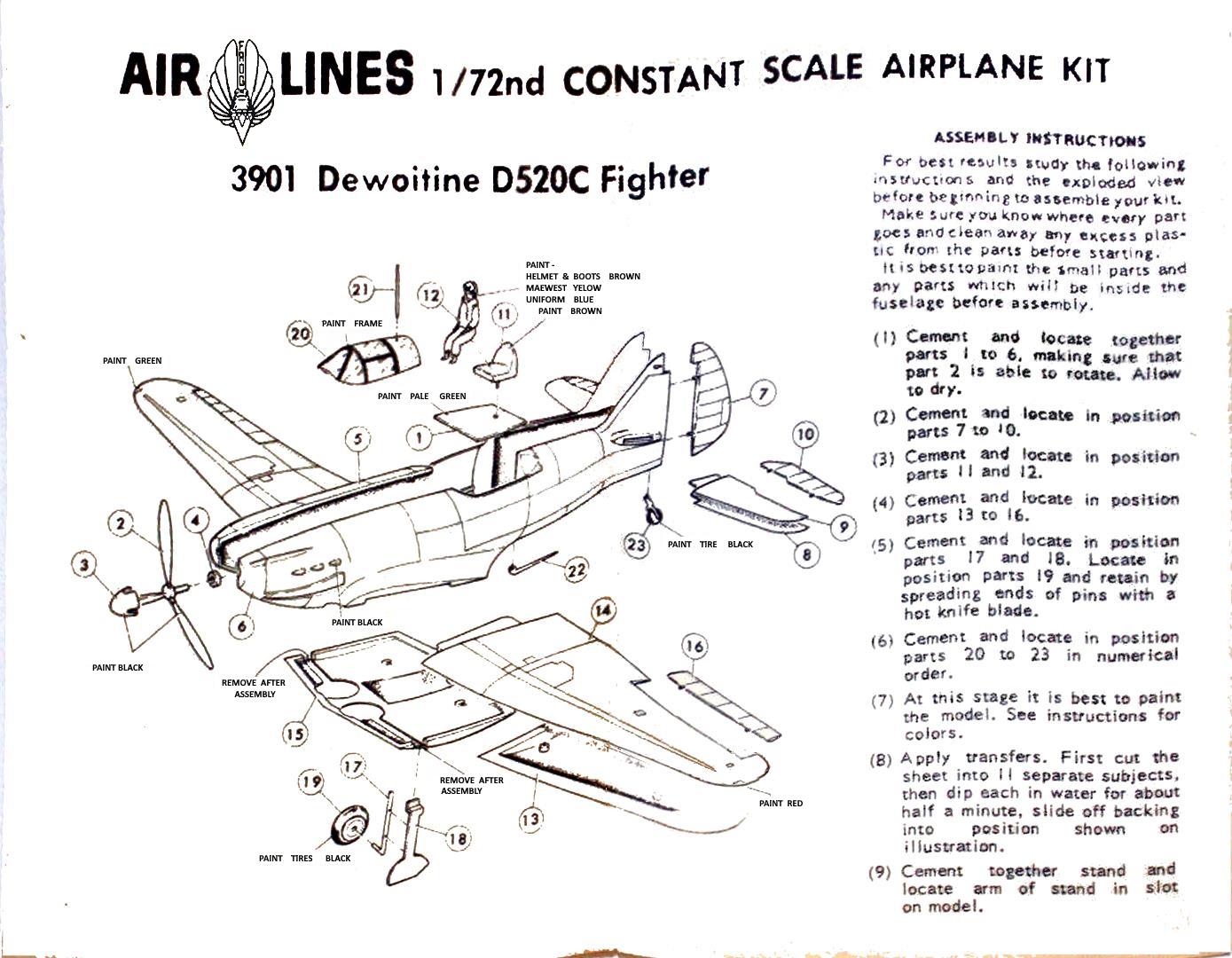 Black Series F155 Dewoitine D520 Fighter with Gold Tokens, Rovex Scale Models ltd, 1965
---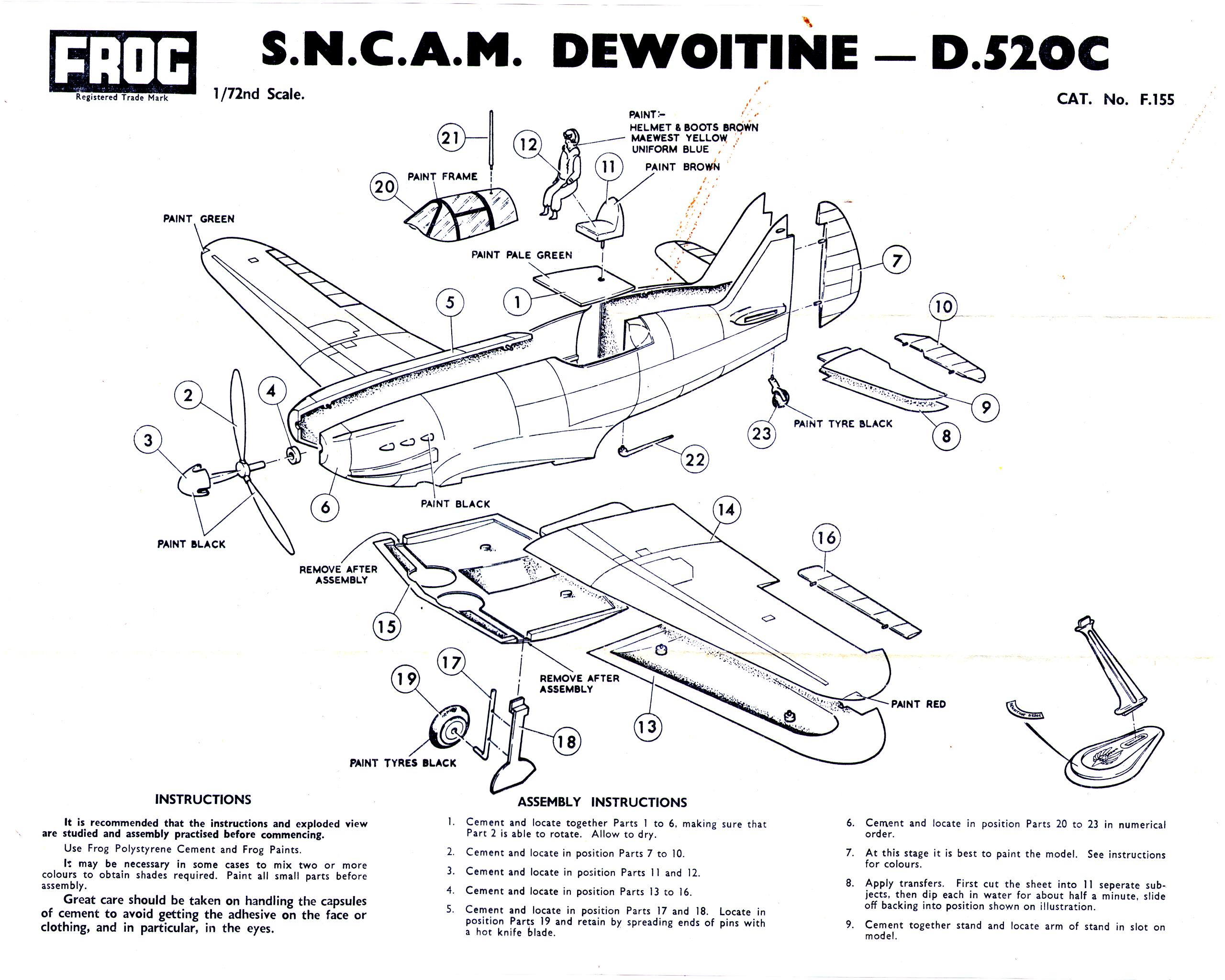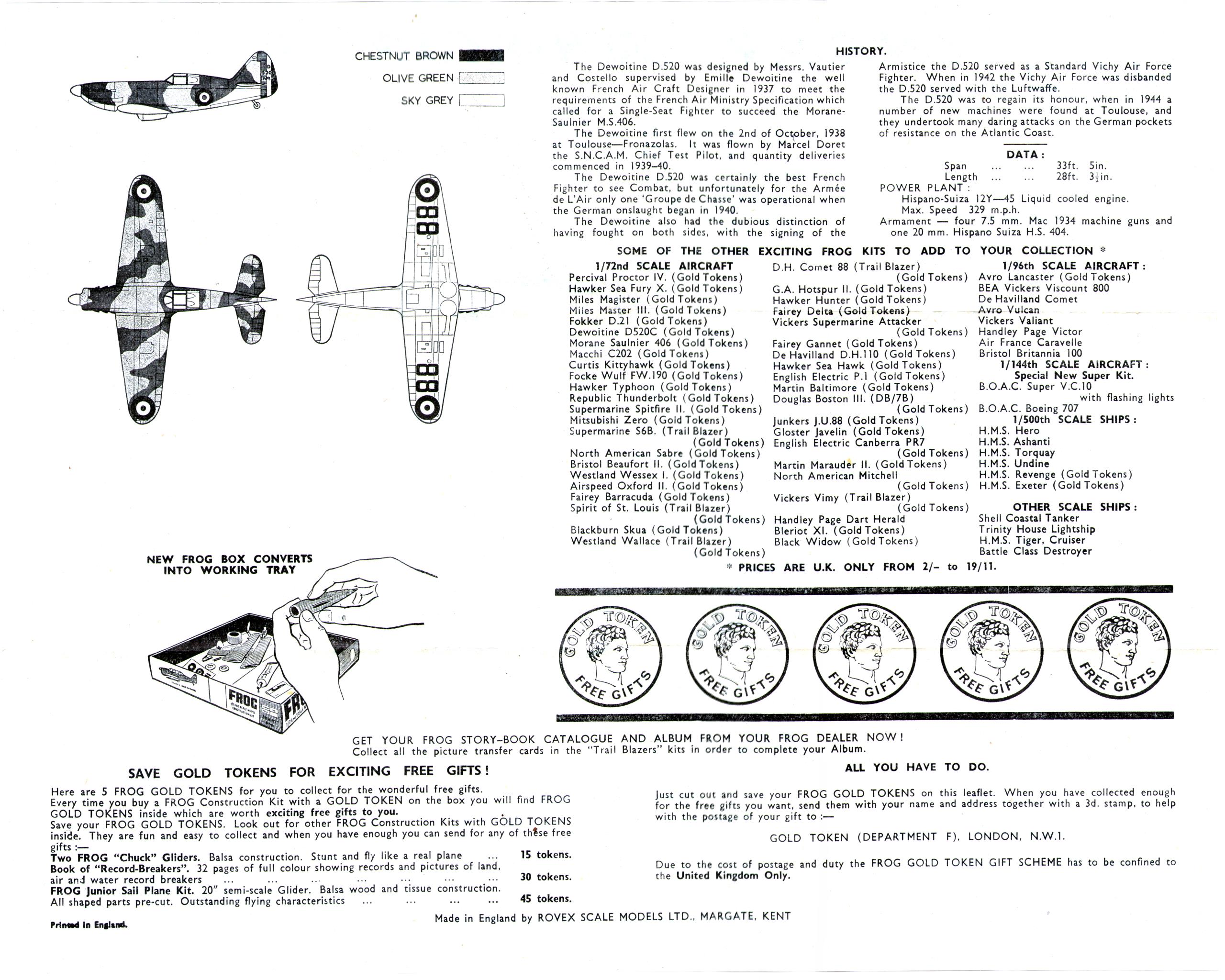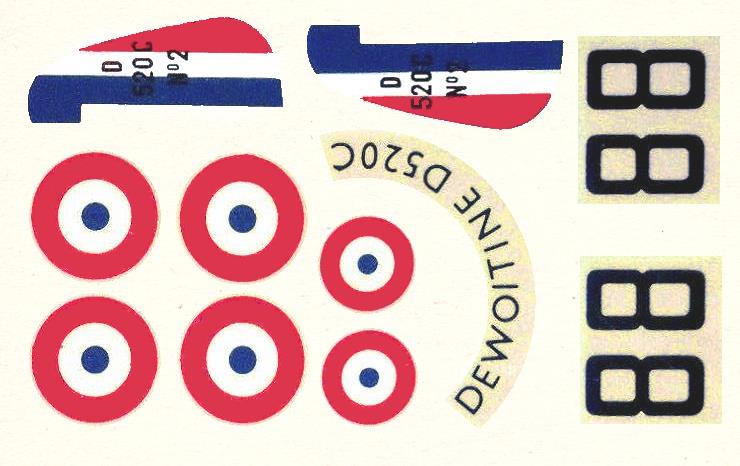 Black Series F155 Dewoitine D520 Fighter, 1966
---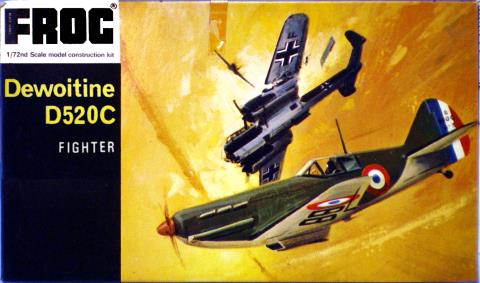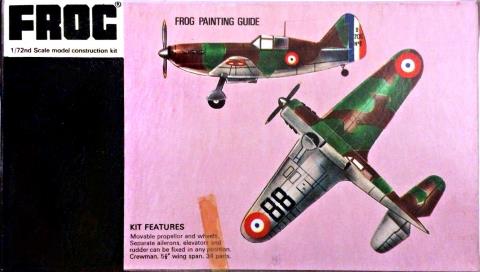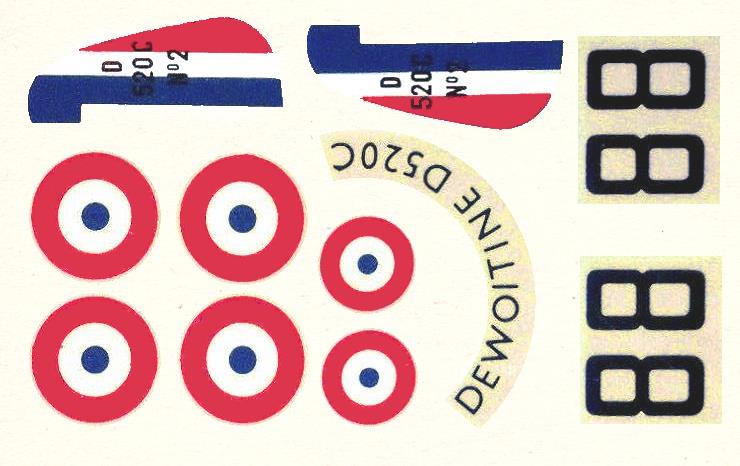 Bagged FROG F222F Dewoitine D520, 1970
---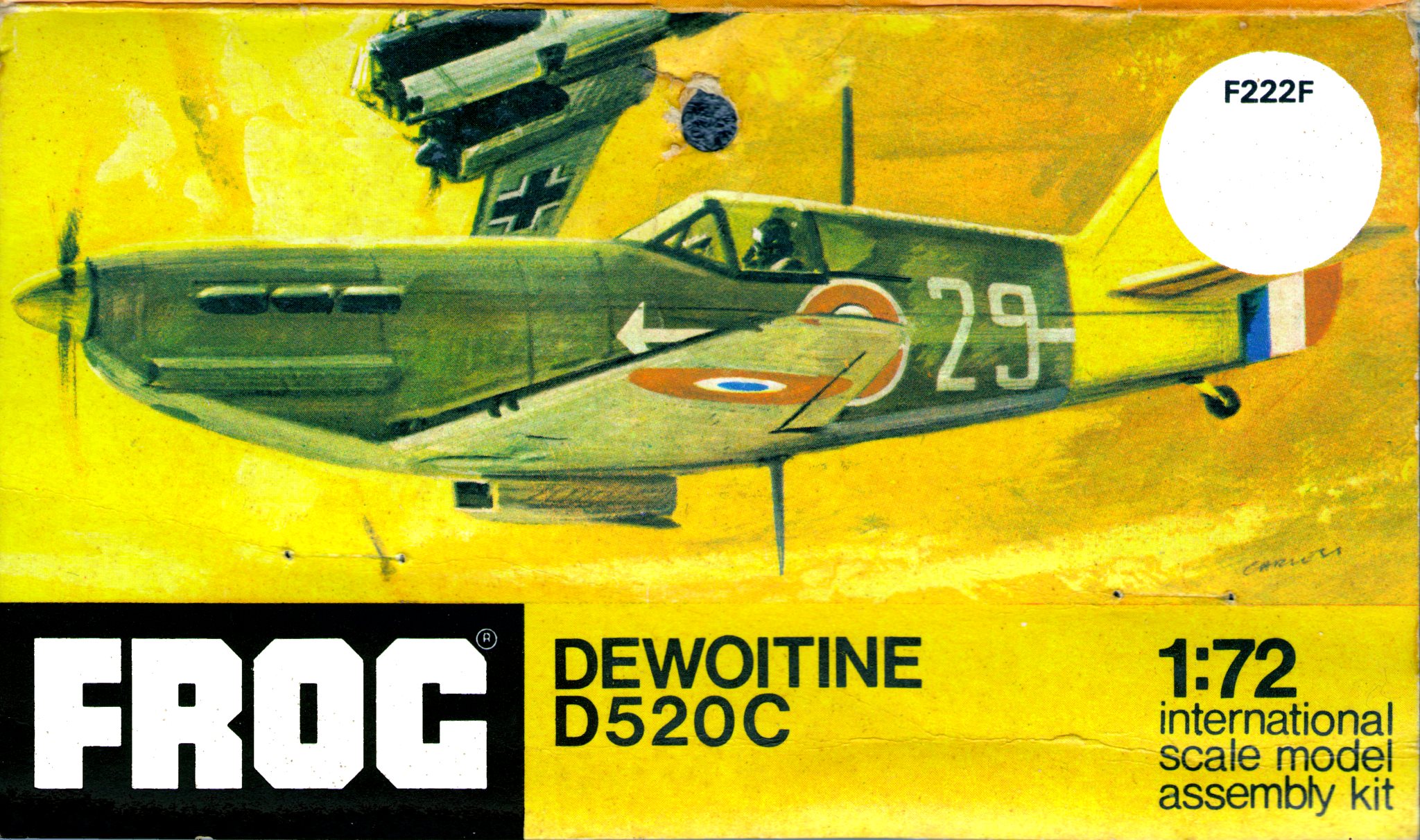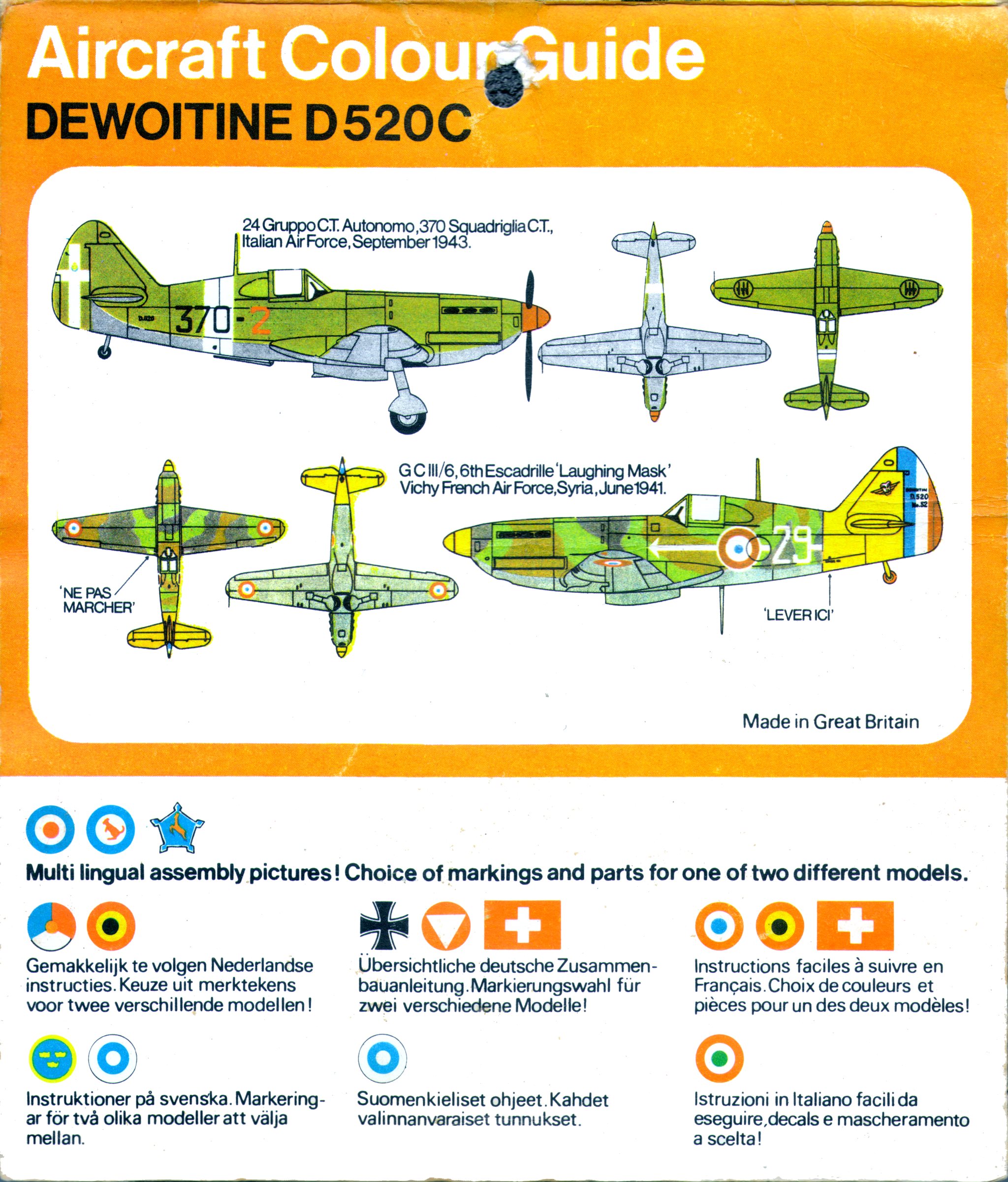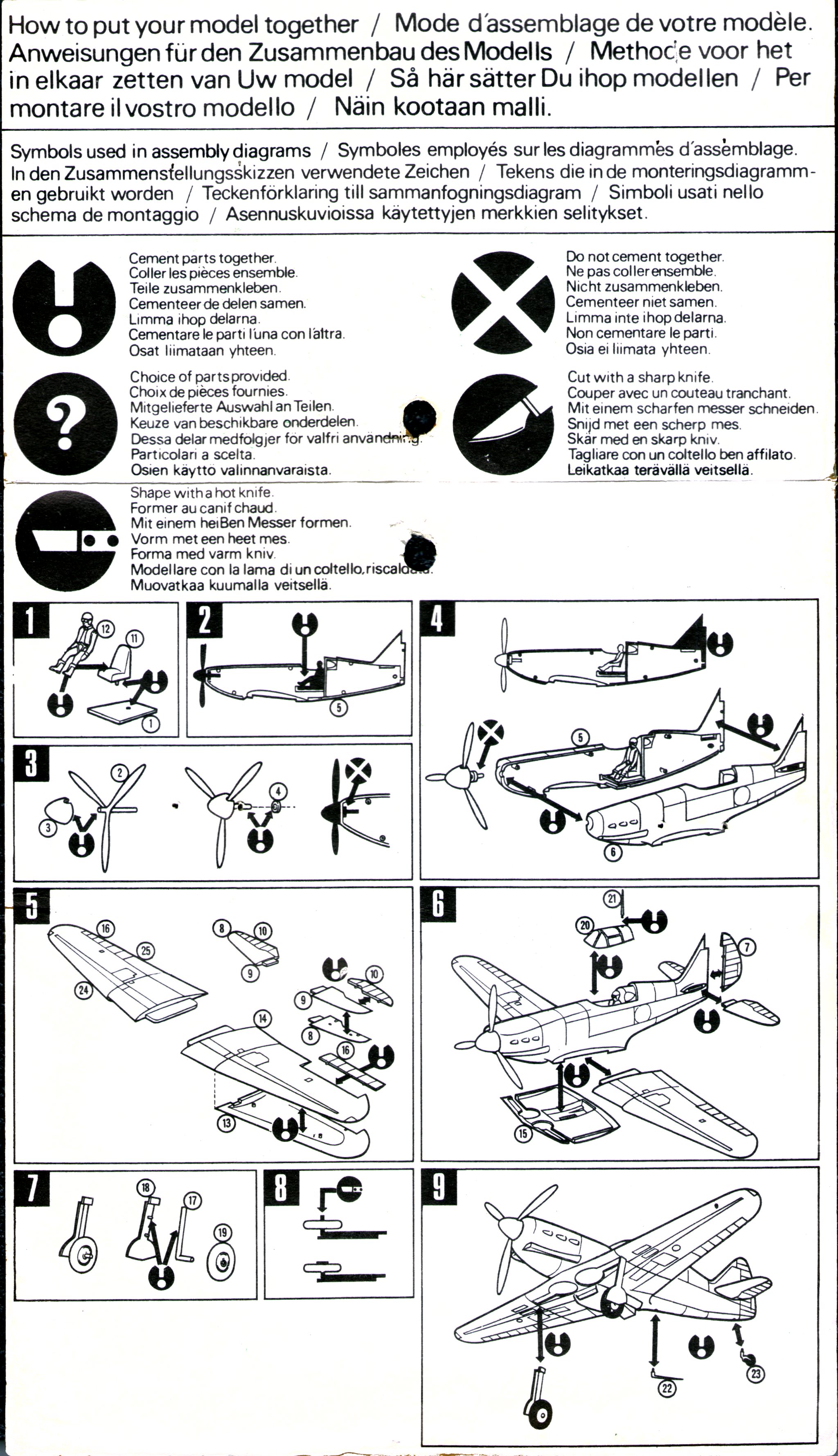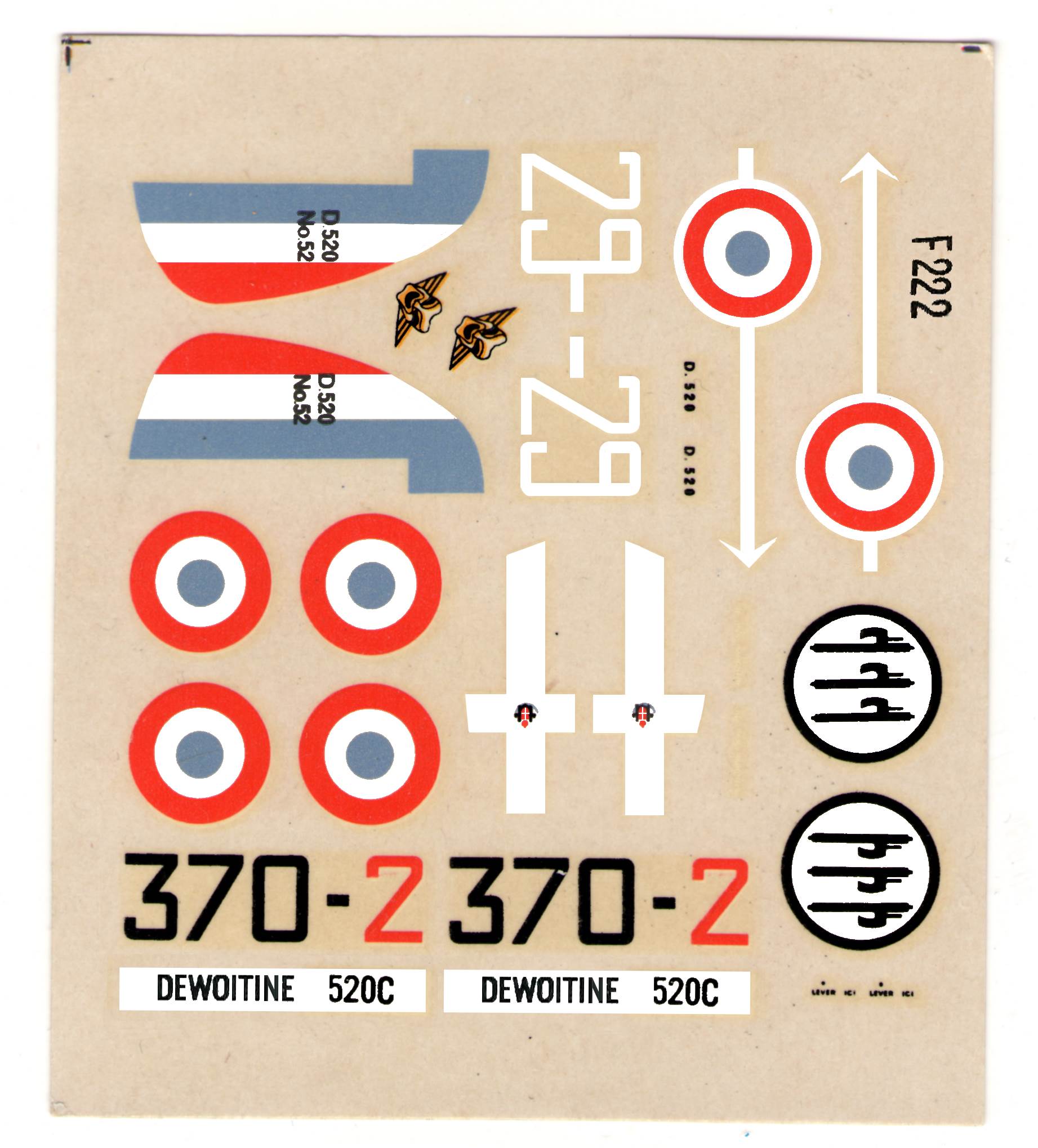 Dewoitine D520, NOVO Toys Ltd F155 Cat.No.76002, 1976
---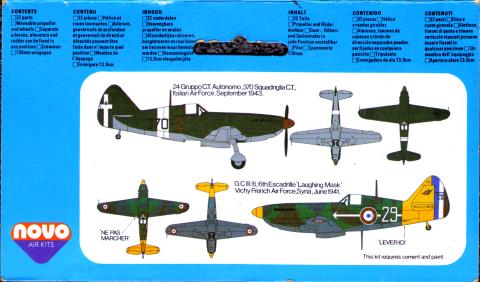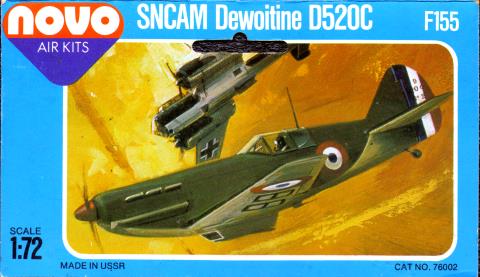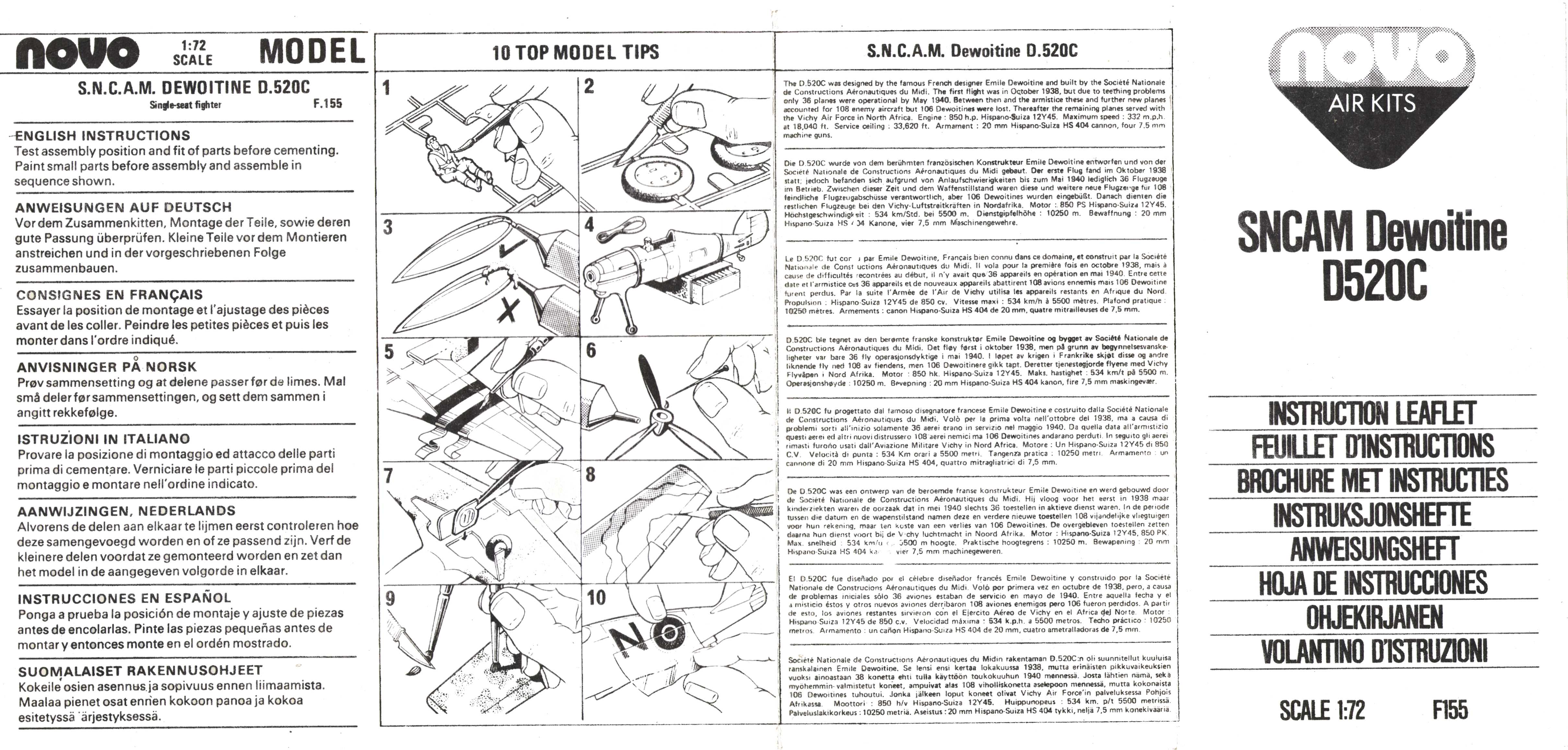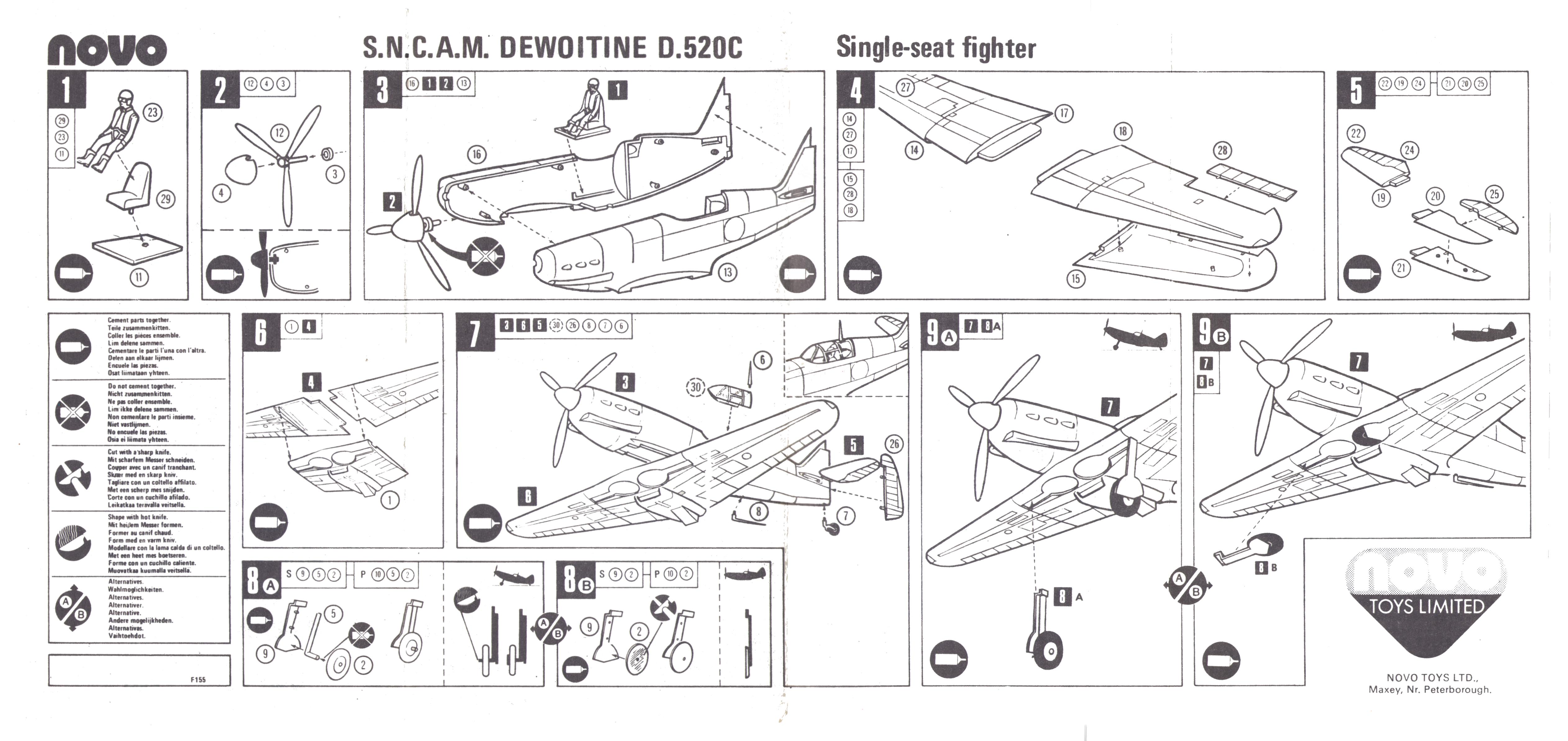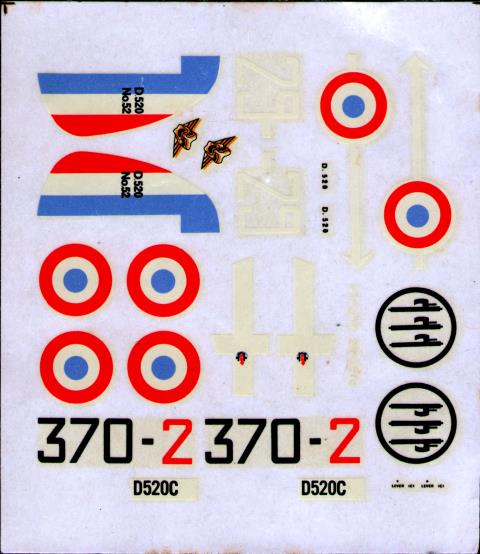 Dewoitine D520, Novoexport, 1/72, F155, test issue
---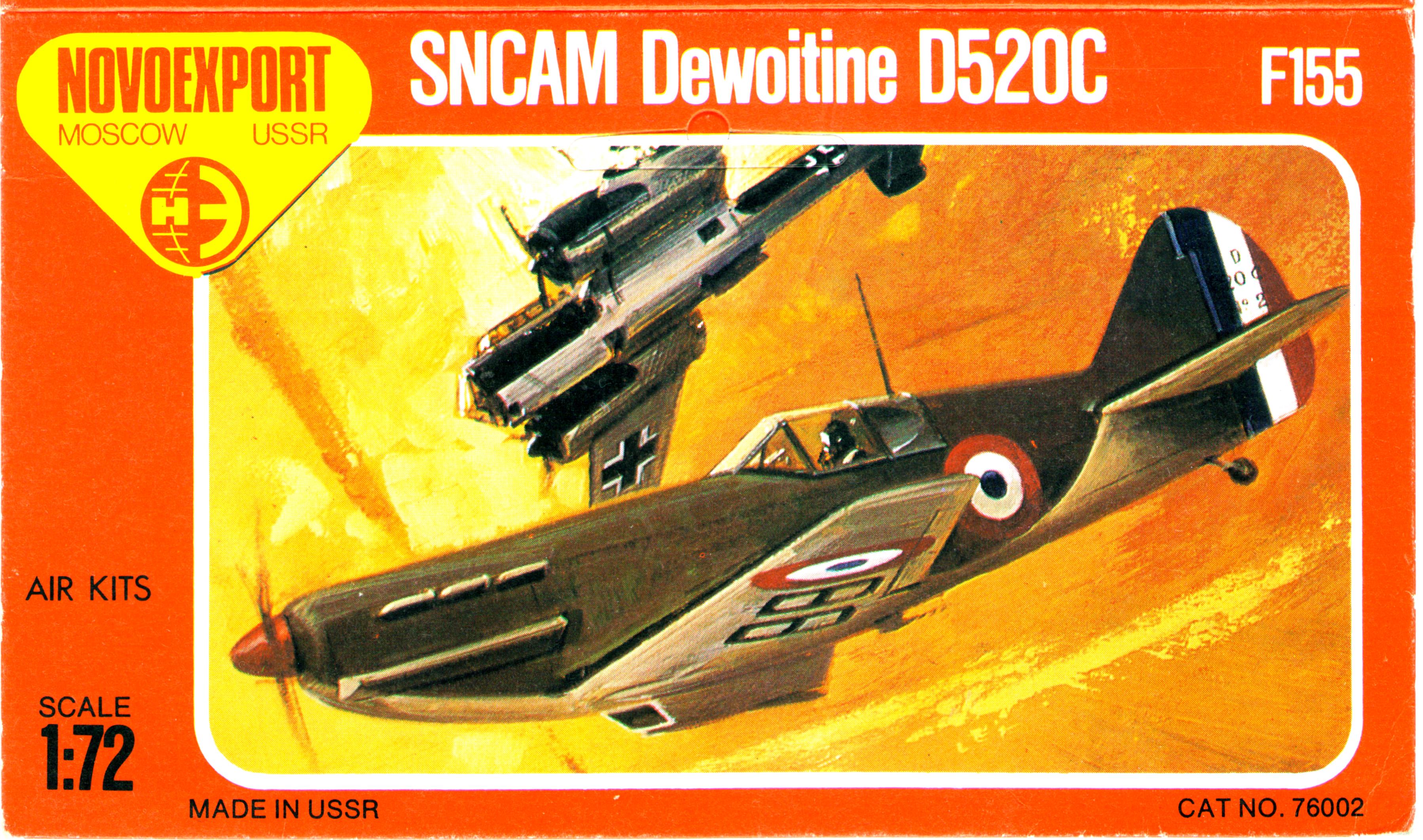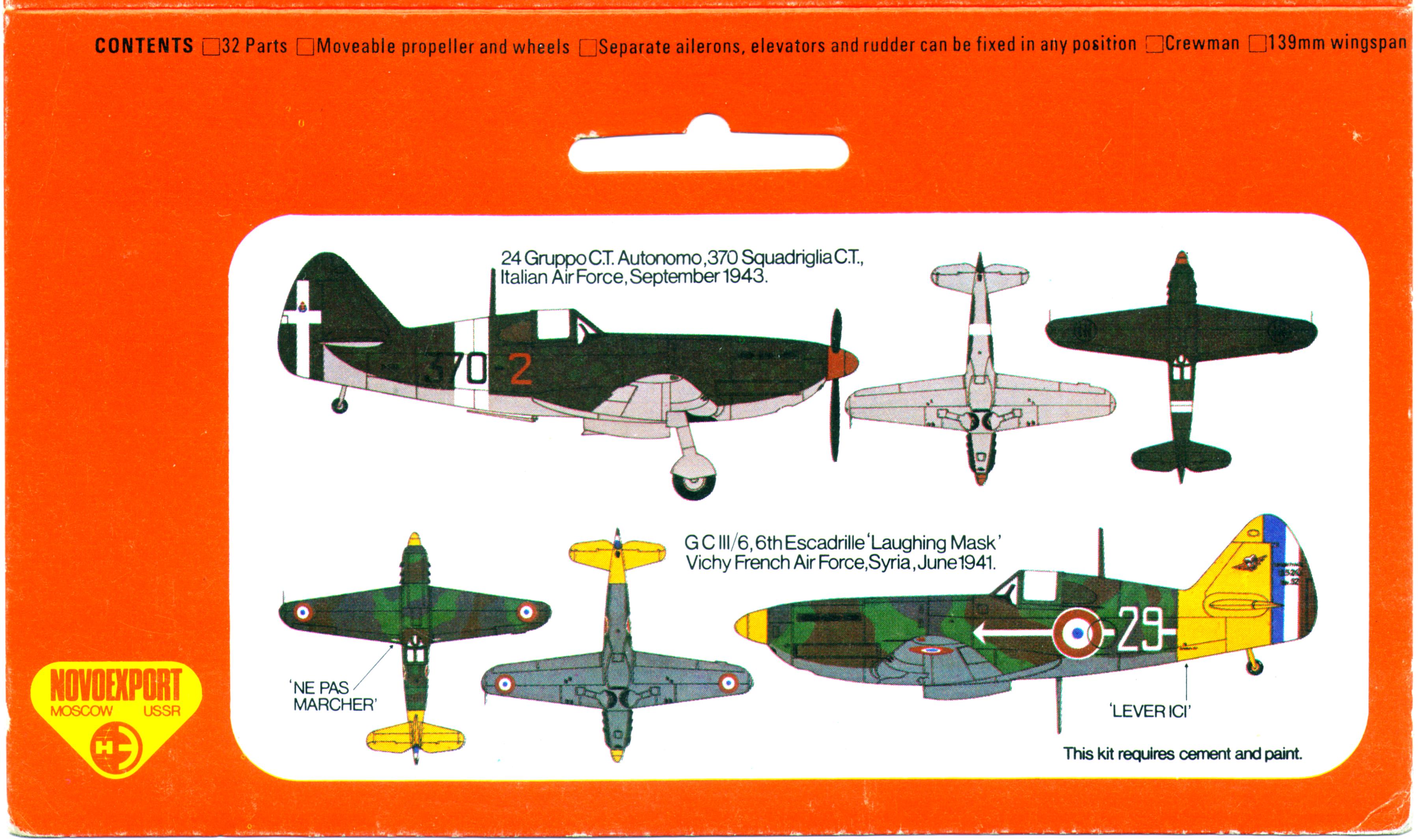 Dewoitine D520 AMT 3956 Famous fighters series II combo kit, 1970
---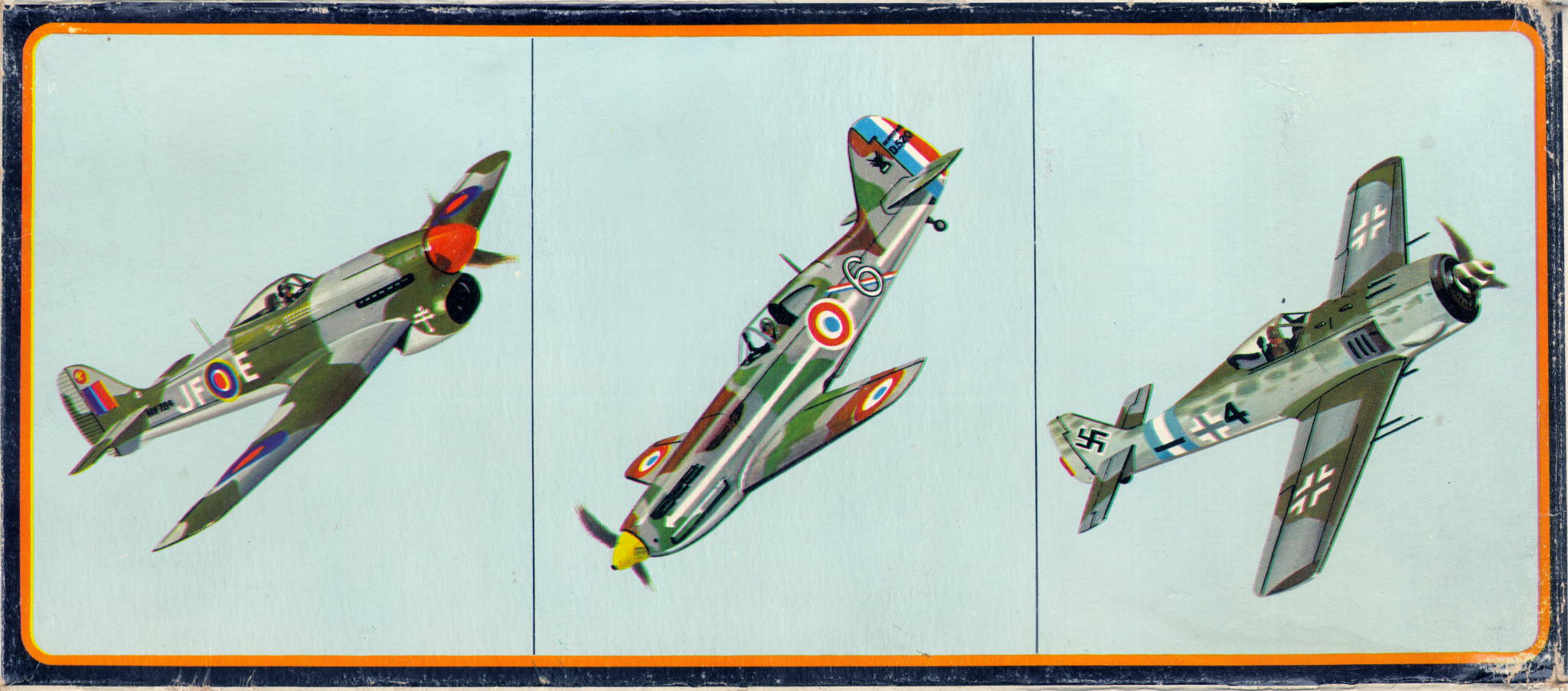 Донецкий Ф155 Dewoitine D520 1/72, 1977-1990
---
late 1970-s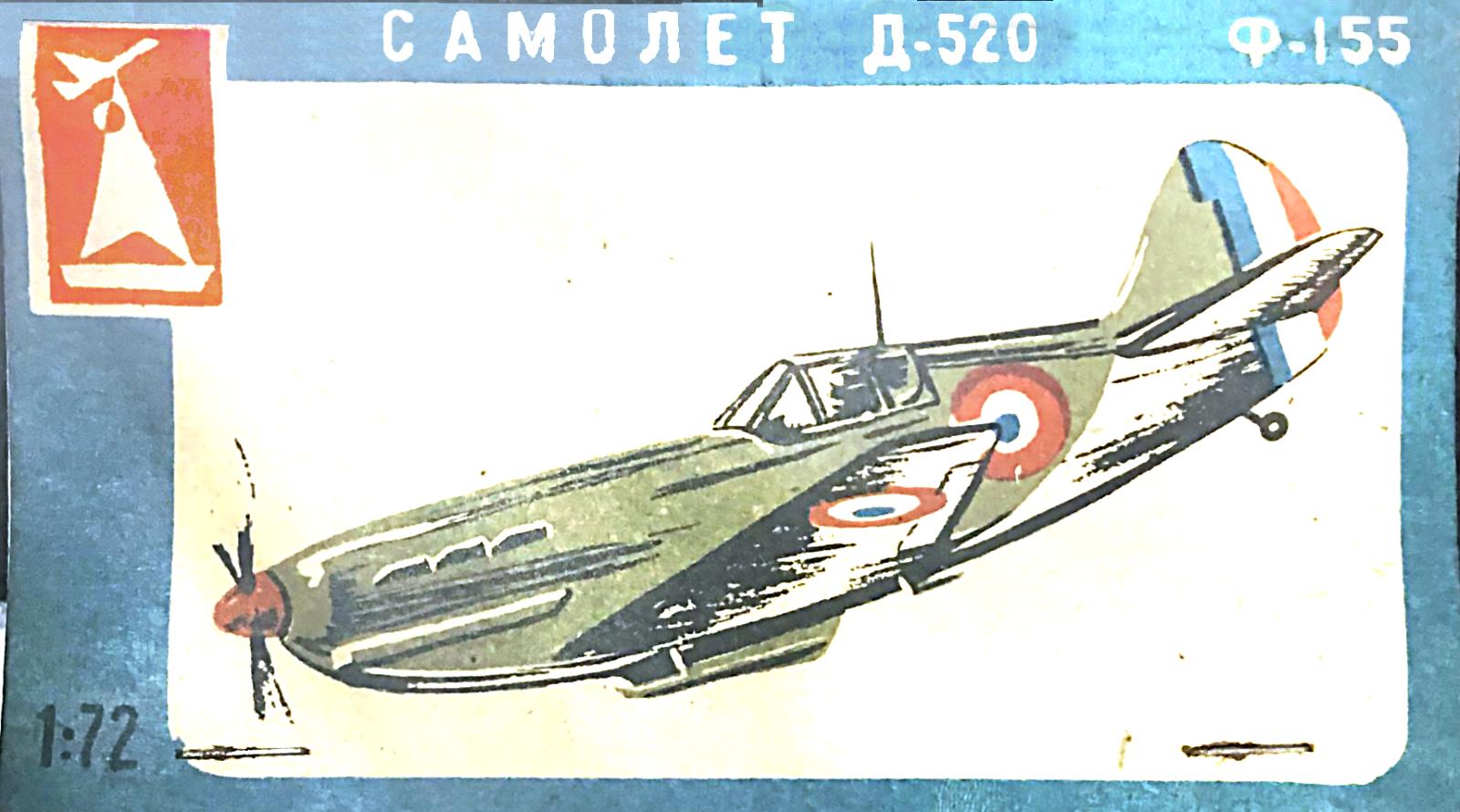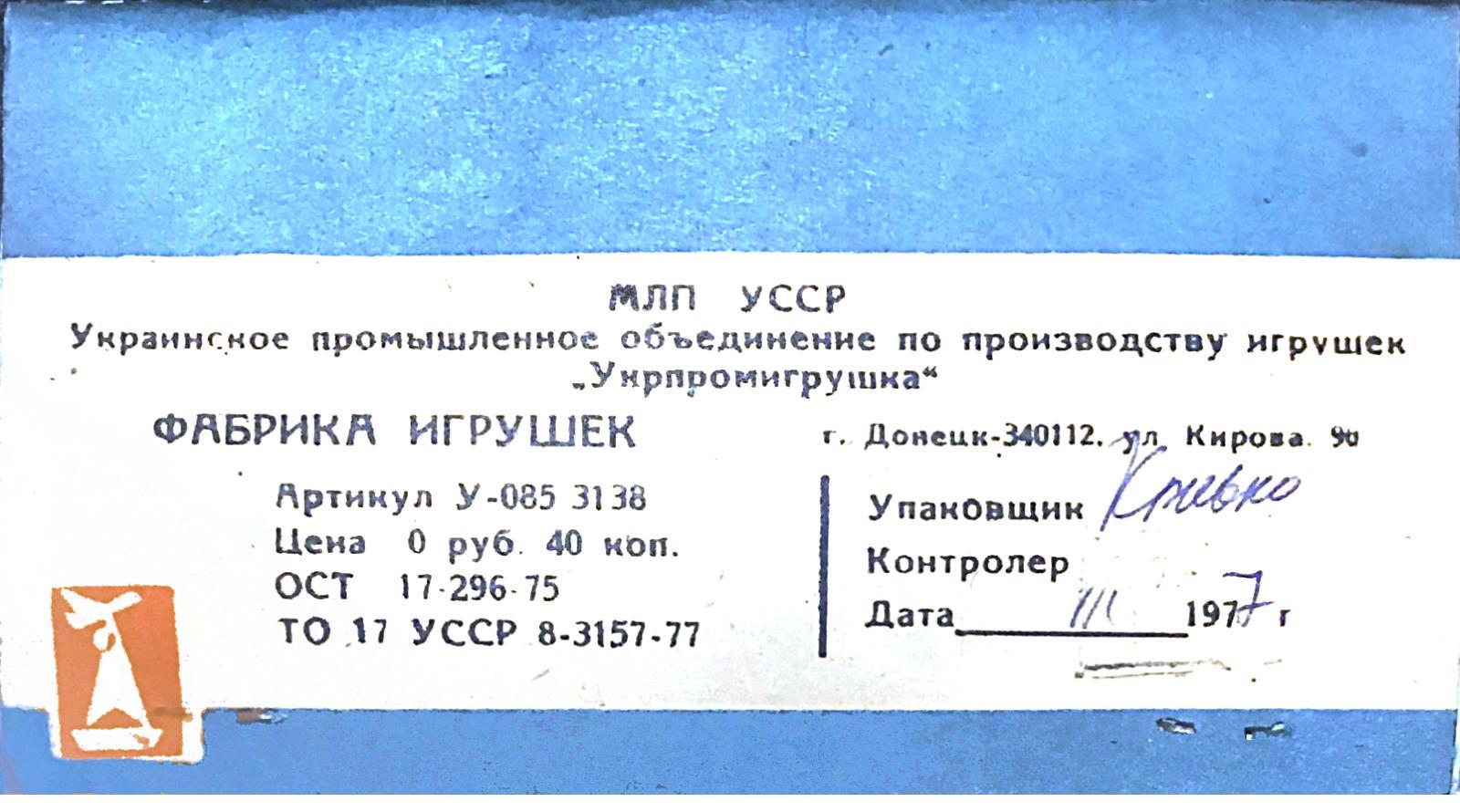 ---
1980-s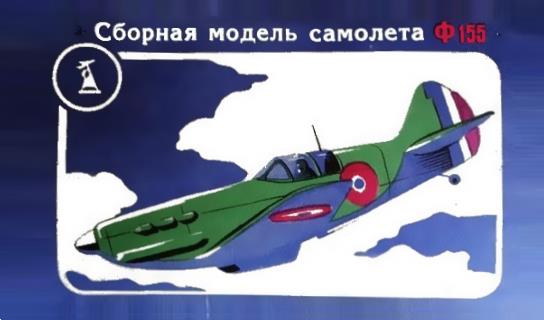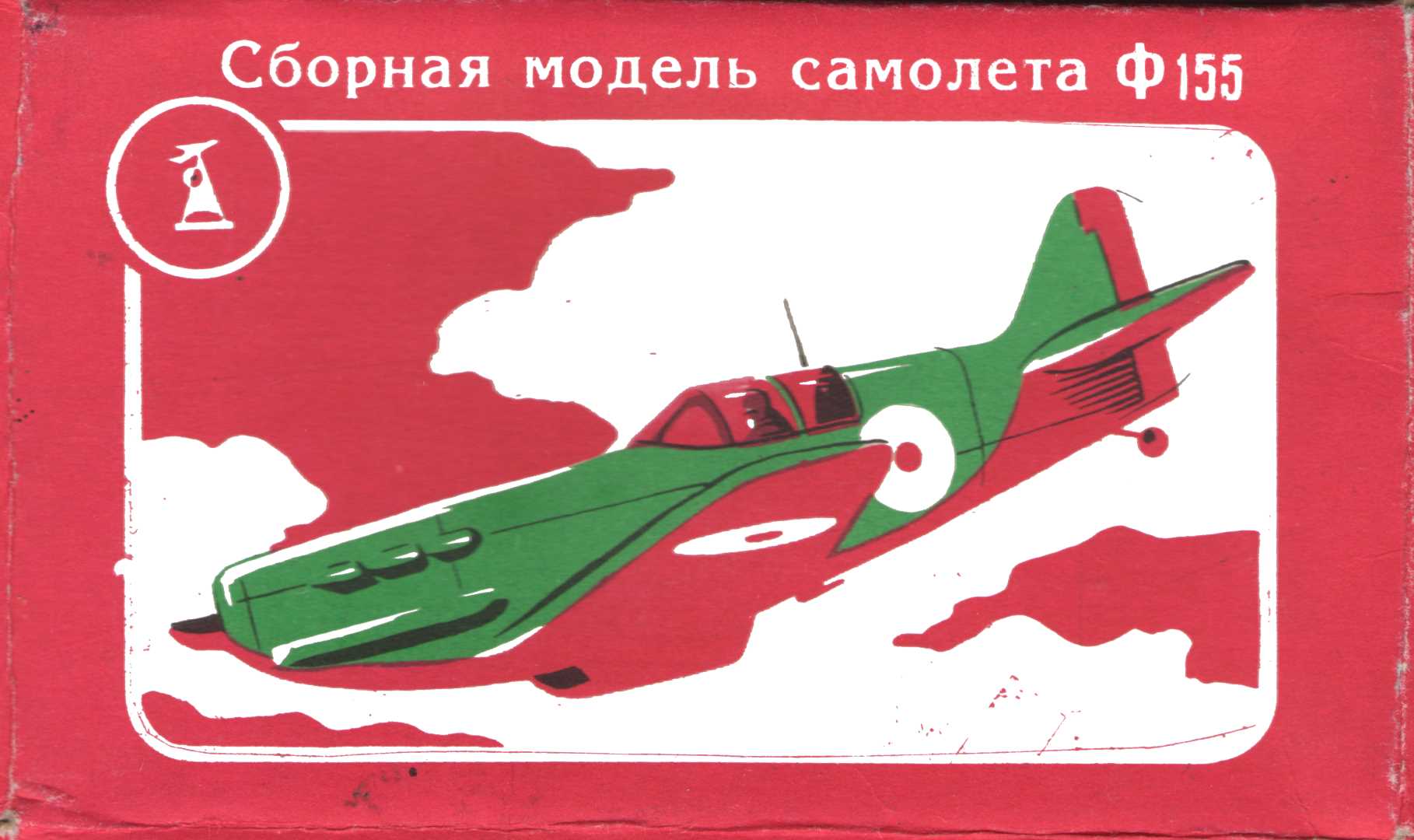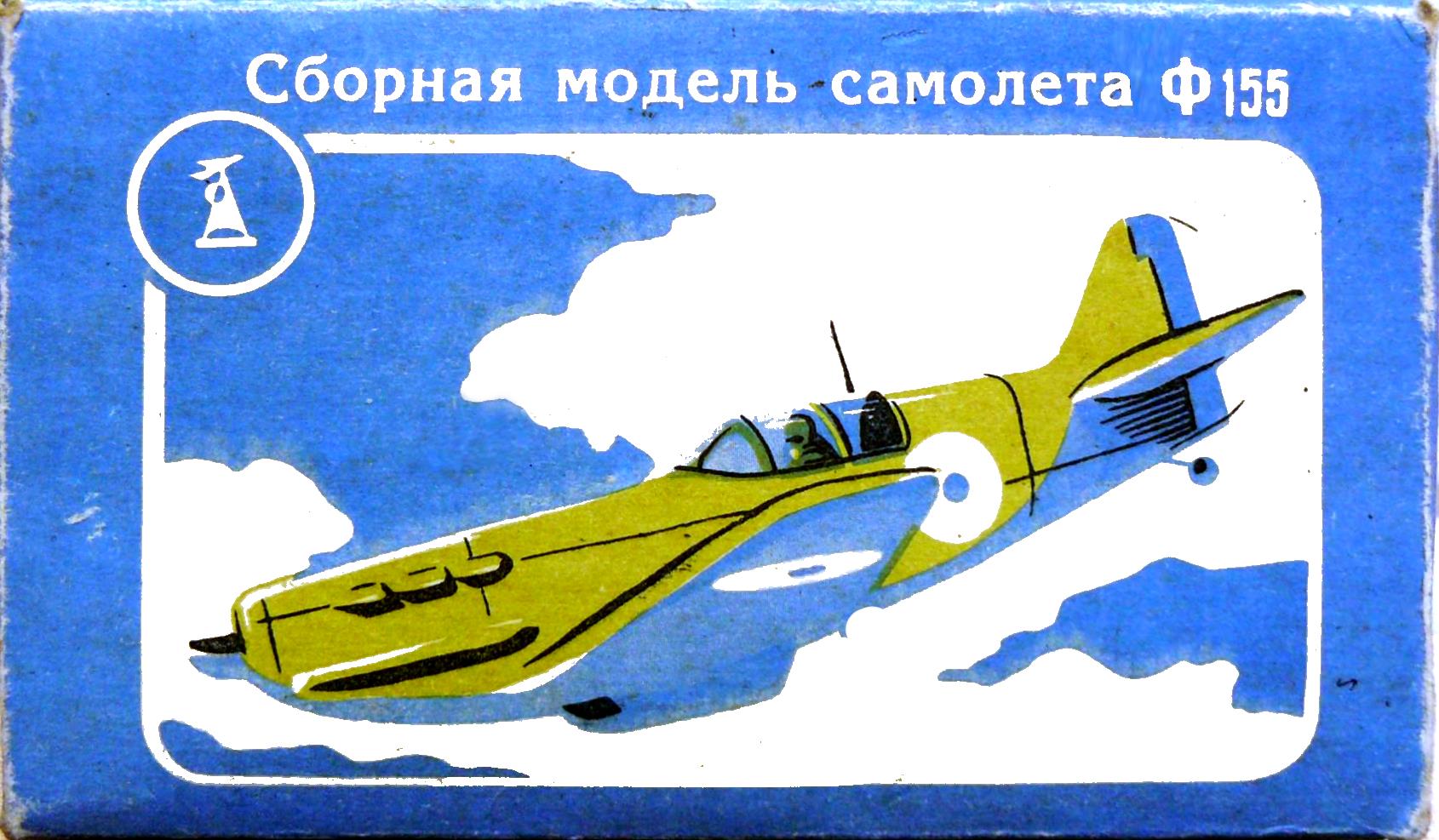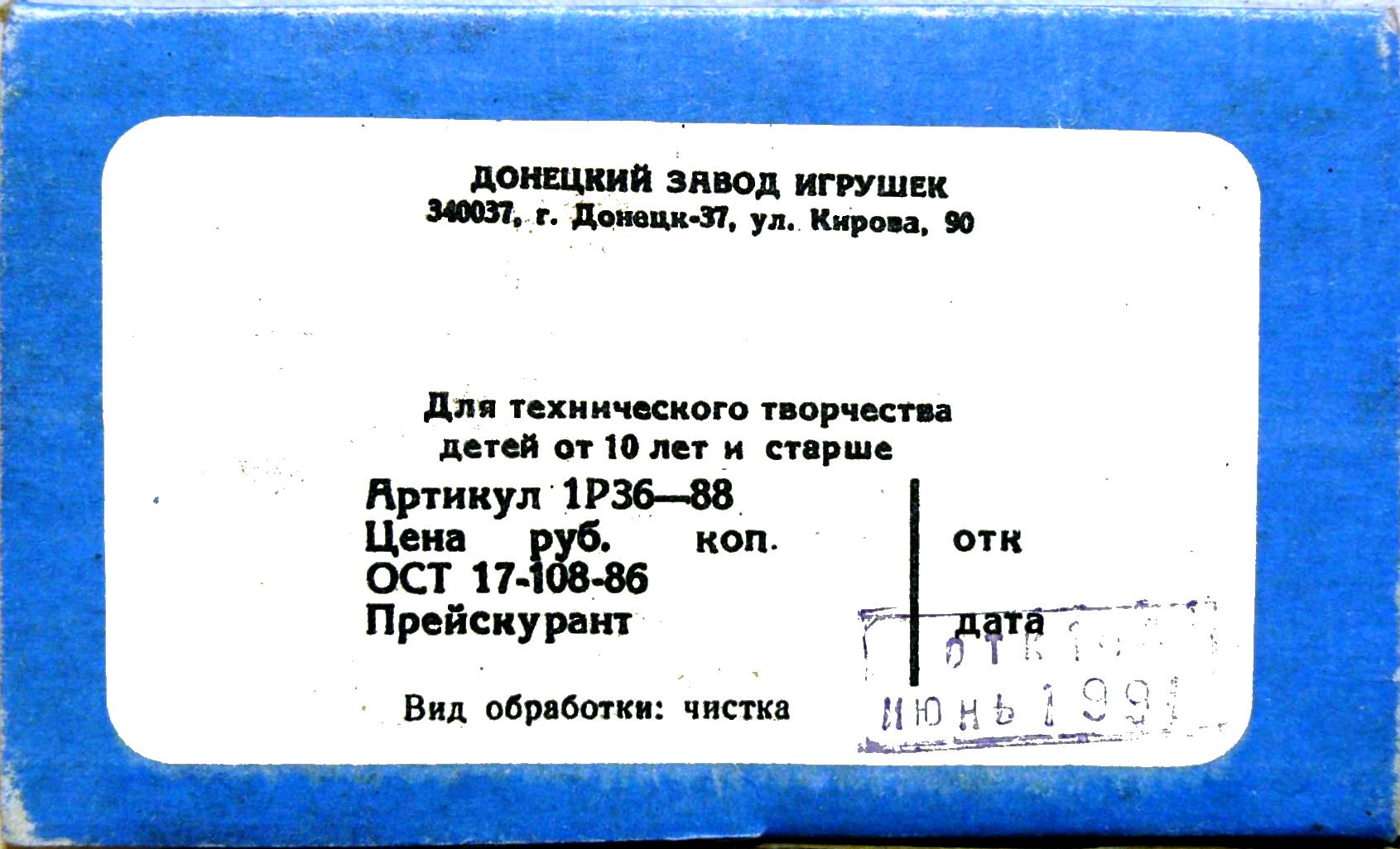 ---
1990-s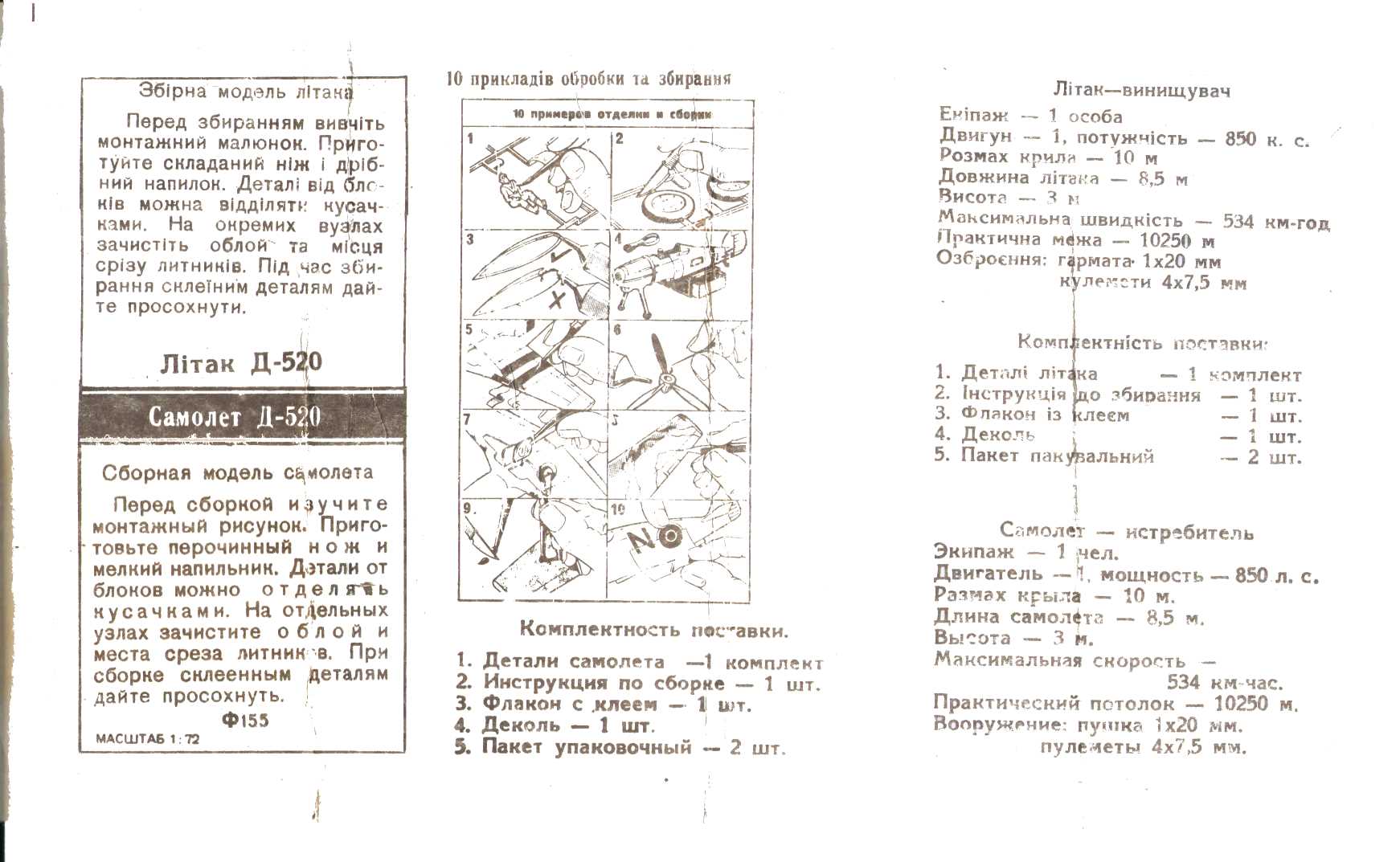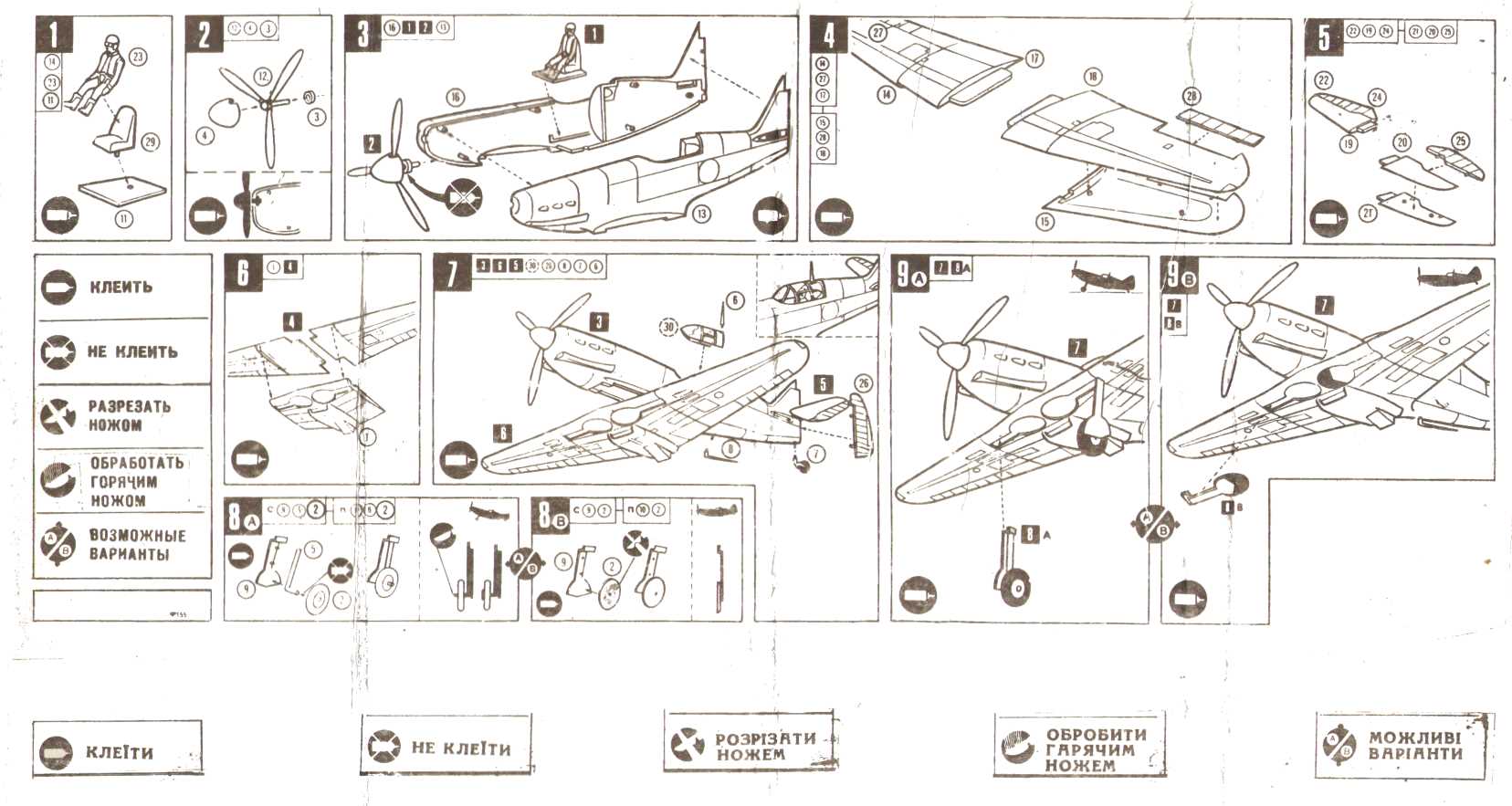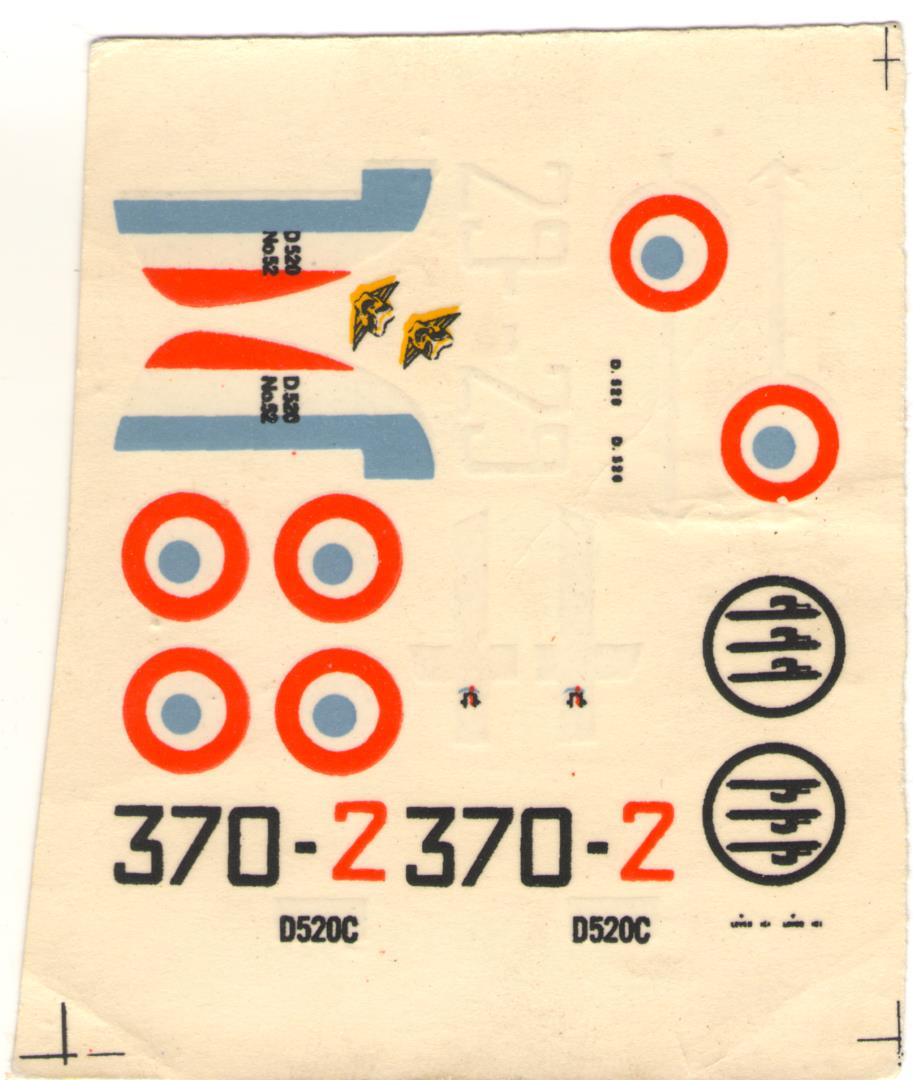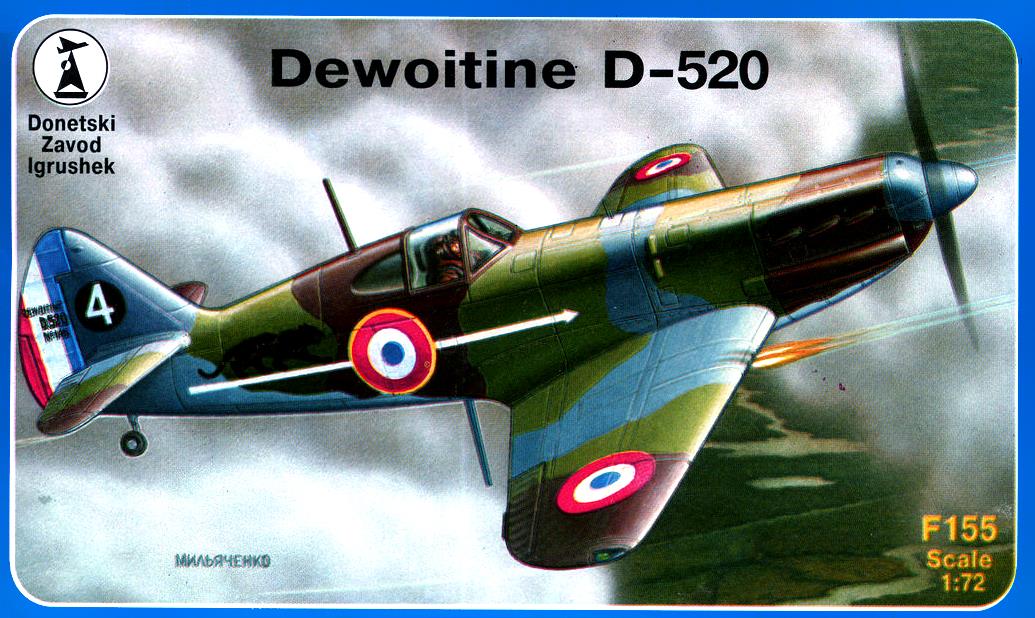 Chematic/Gomix 016 Dewoitine D520 1/72, late 90-s
---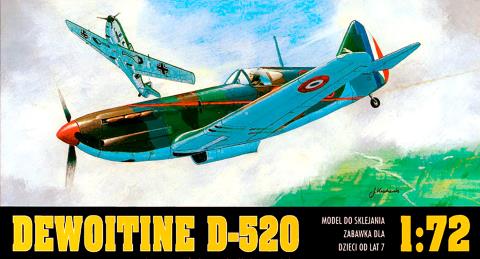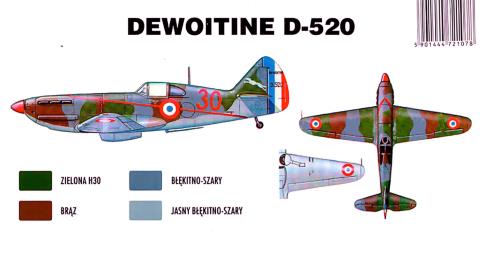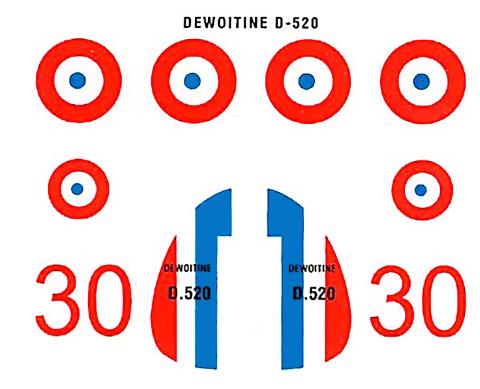 19.09.2017