FROG Fiat G.55 Single-seat fighter

FROG F216F Fiat G.55, Rovex limited; 1973-1974
---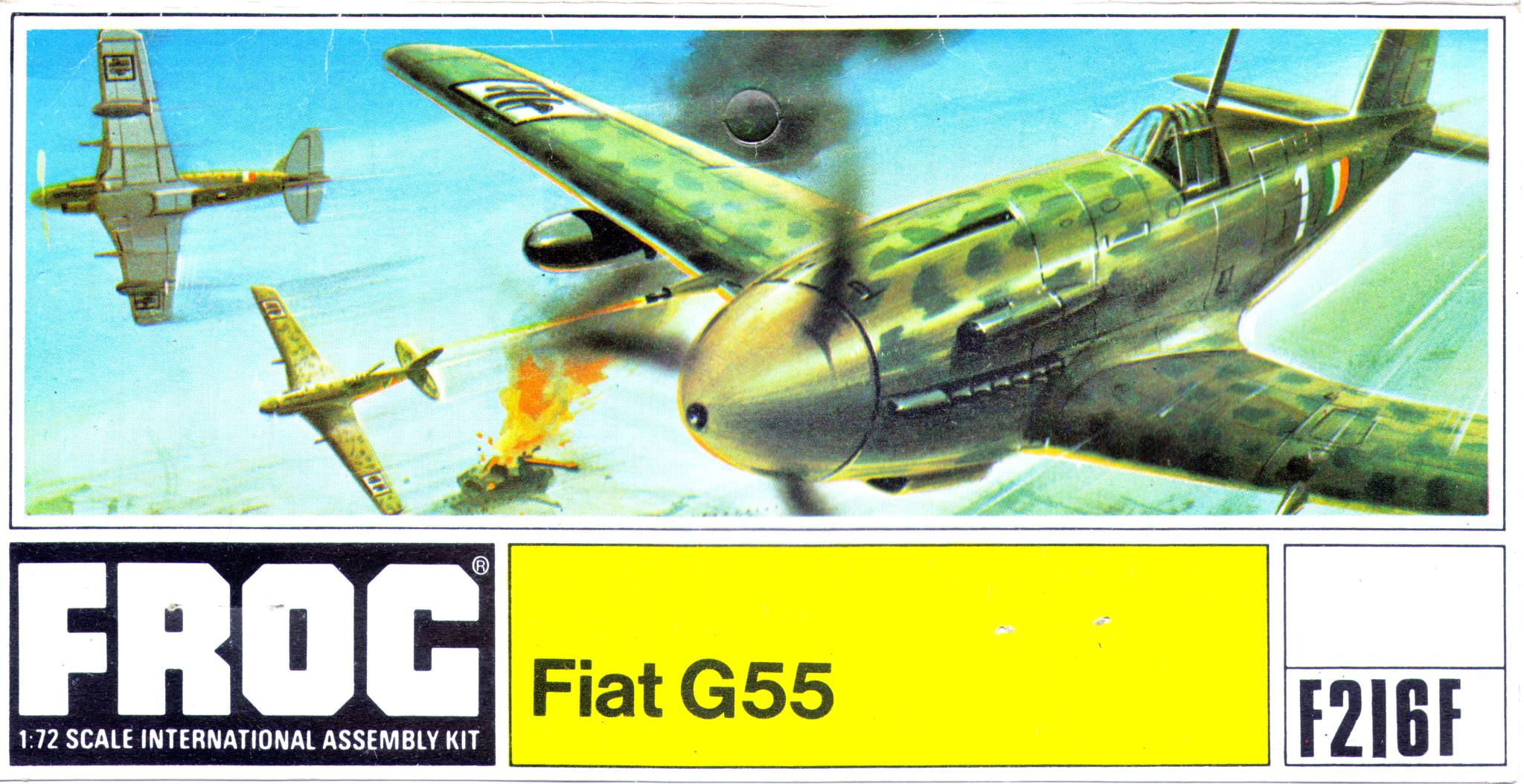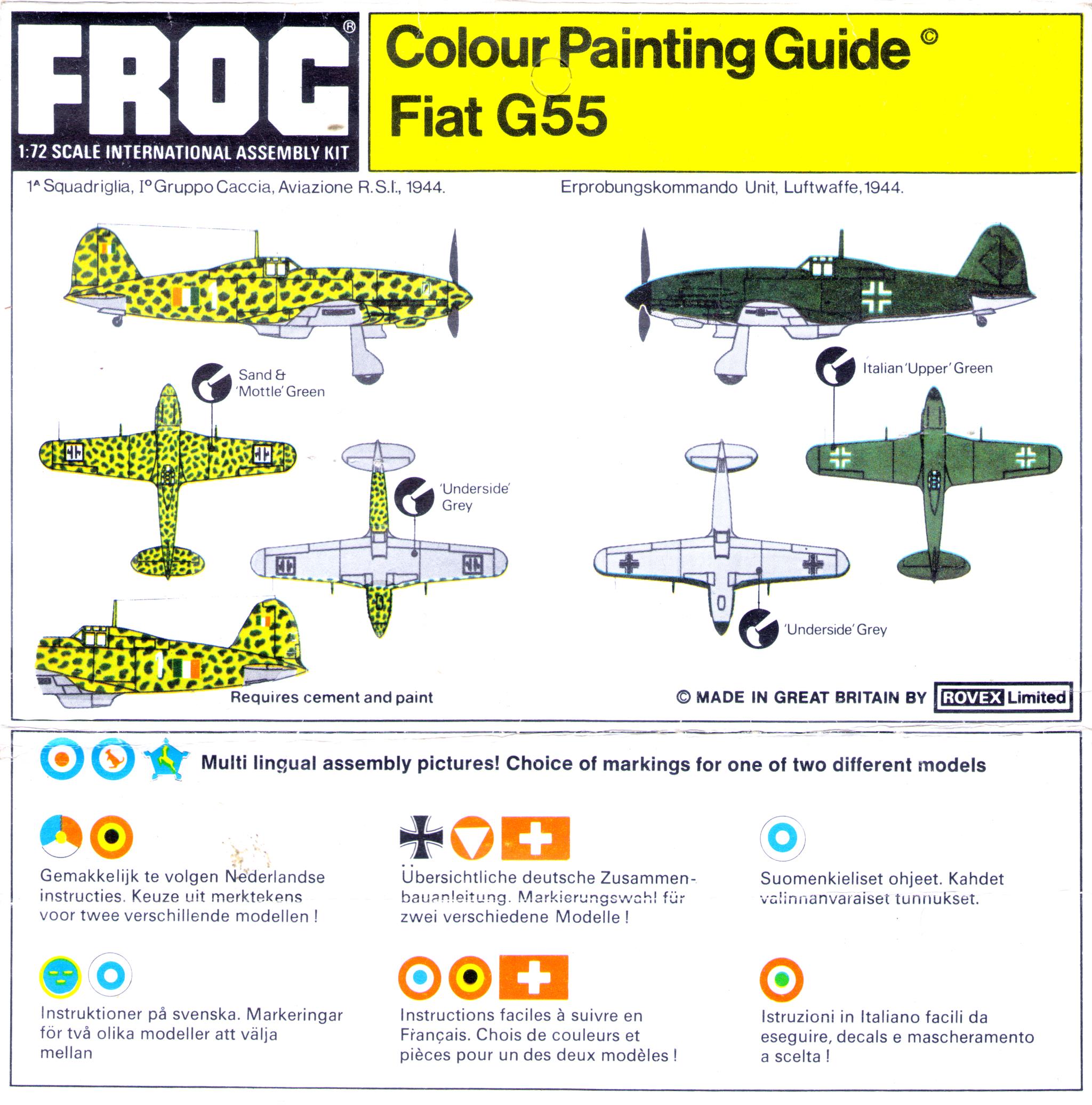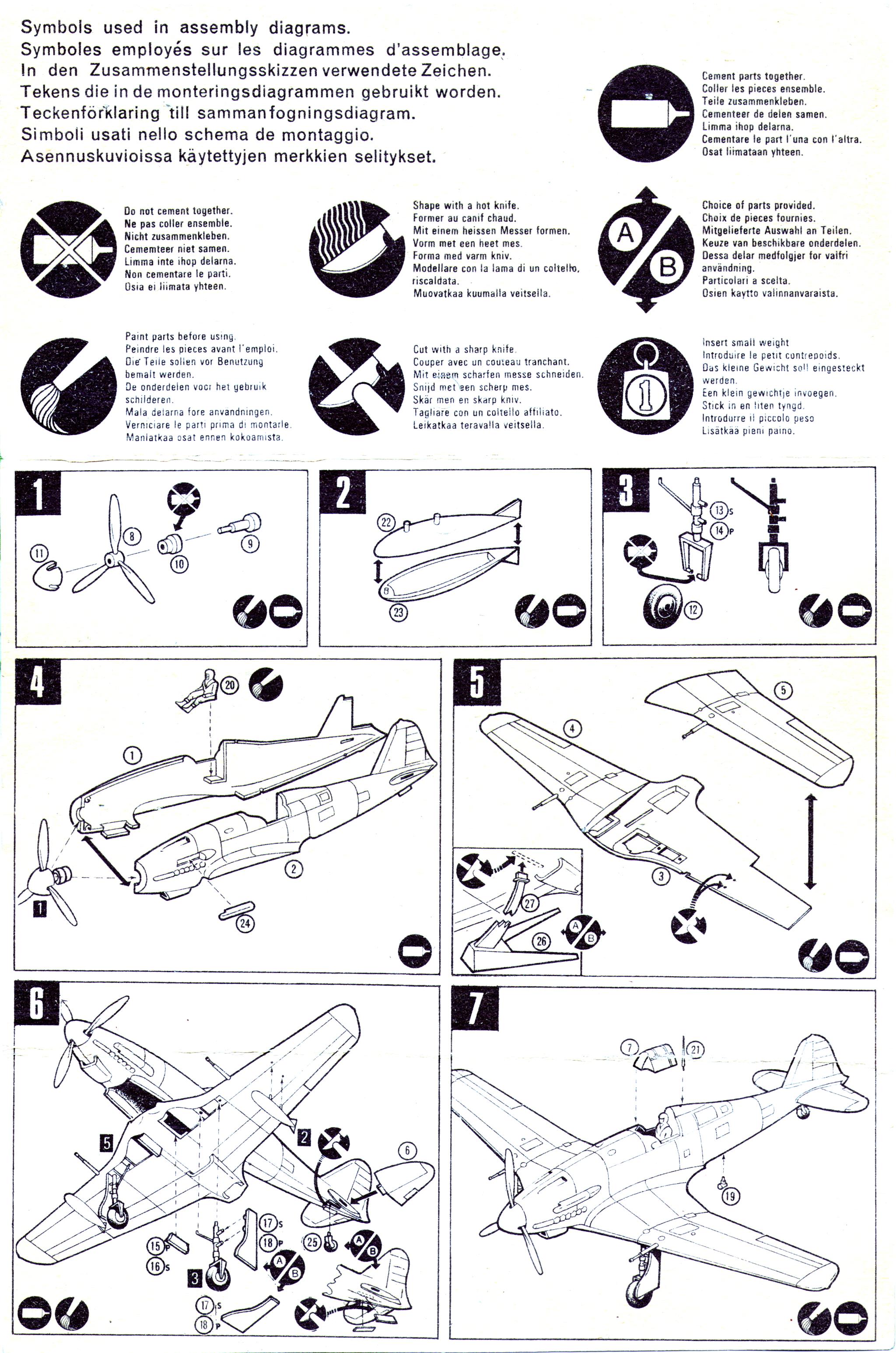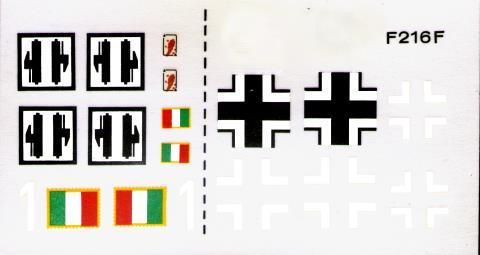 "Modelling world
Frog has followed the example of Italaerei and produced a 1/72 kit of the Fiat G55. This is a somewhat courageous choice because this Italian single-seat fighter is little known and did not play an important part in the air fighting in the Second World War. Nevertheless, the G55 Centauro was an excellent aircraft and it is good to have kits of the less glamorous types. It certainly makes a change from all those Bf109s, Me262s and Zero-Sens! The G56, which was a DB 603A-engined development of the Centauro and is an easy conversion subject from the Frog kit, was potentially one of the best piston-engined fighter designs of the period.
Frog's model is, for the most part, better than the Italaerei version, notably in respect of engine cowling shape and depth of radiator and oil cooler intake. The undercarriage, too, is more delicate. The transfers included are for a G55 of la Squadriglia, 1° Gruppo, Caccia, Aviazione RSI and for a second aircraft in Luftwaffe markings. The cost of this kit is 21p.

James Goulding
Aircraft Illustrated 1973-02 Vol.06 No.02"


"NEW AND IN VIEW
FROG. Fiat G.55 Italian Fighter. 1/72 scale U.K. Price 21p.

Again in grey plastic this kit certainly appears to be accurate when comparing the model with photographs etc. , although no scale drawings seem to be available it certainly looks 'right'. Assembly is straightforward and fit of parts is good, although on THIS kit the cockpit canopy is rather thick and heavy. One feature common to the G.55, Firefly and many other similar kits is the absence of any wheel well detailing, i.e. from certain angles one can see right through the wells into the fuselage of the model. This is easily corrected by carefully cutting and fitting bulkeads made from plastic card but it would be preferable if the kit manufacturers could take this into account during the basic kit design/tooling.
Decals are good, being for an aircraft of the RSI (Italian 1944 A.F. flying with the Axis powers) from la Squadriglia,l° Gruppo Caccia 1944. The colours recommended are (RSI machine) HUMBROL ITALIAN AIR FORCE PAINT SET 'MOTTLE GREEN' with 'SAND' mottle OVER this while on the other aircraft - German markings for a G.55 of the Luftwaffe Trials unit would be ITALIAN A.F. 'UPPER GREEN' the undersides on BOTH models being I.A.F. LIGHT GREY. Humbrol HI. 5. Interiors are COCKPIT INTERIOR COLOUR HD.2.

James Goulding
The IPMS magazine, november 1972"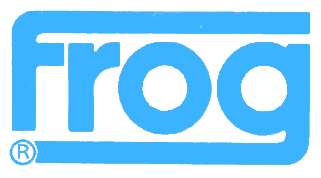 FROG Blue series F430 Fiat G.55 Single-seat fighter, Rovex models & hobbies; 1974-1975
---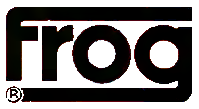 FROG Black series F216 Fiat G.55 Single-seat fighter, Rovex models & hobbies; 1976-1977
---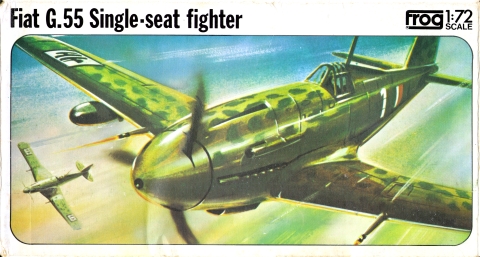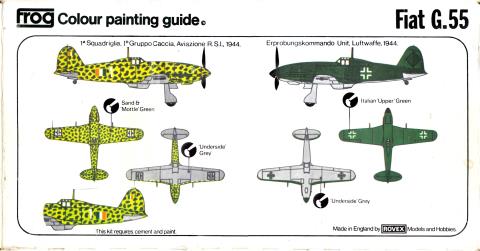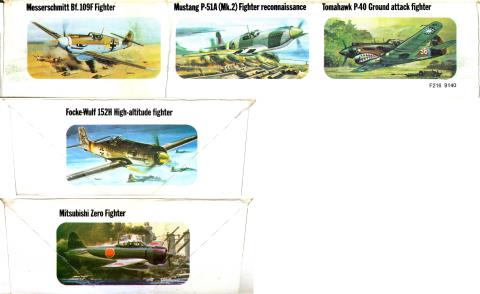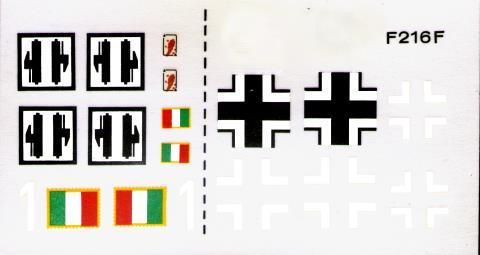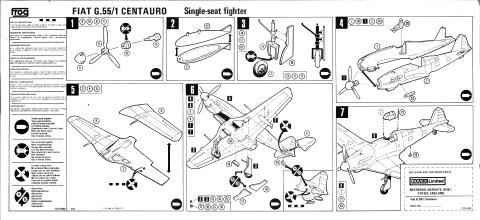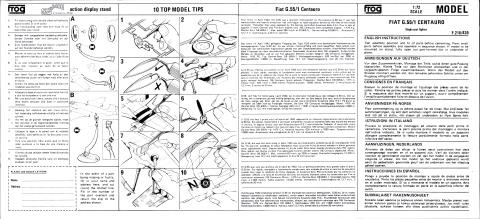 01.08.2018