FROG Fiat G.55 Single-seat fighter

FROG F216F Fiat G.55, Rovex limited; 1973-1974
---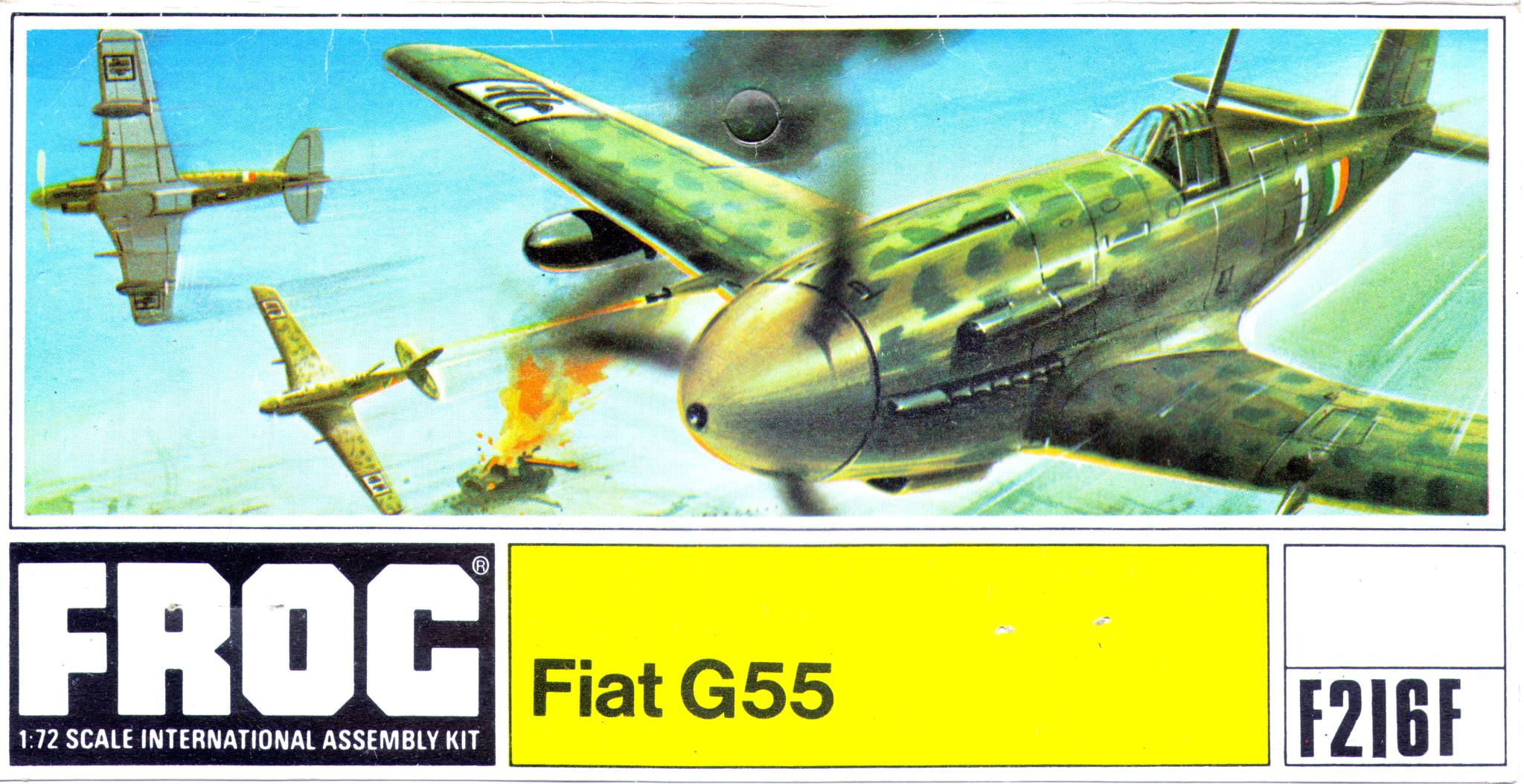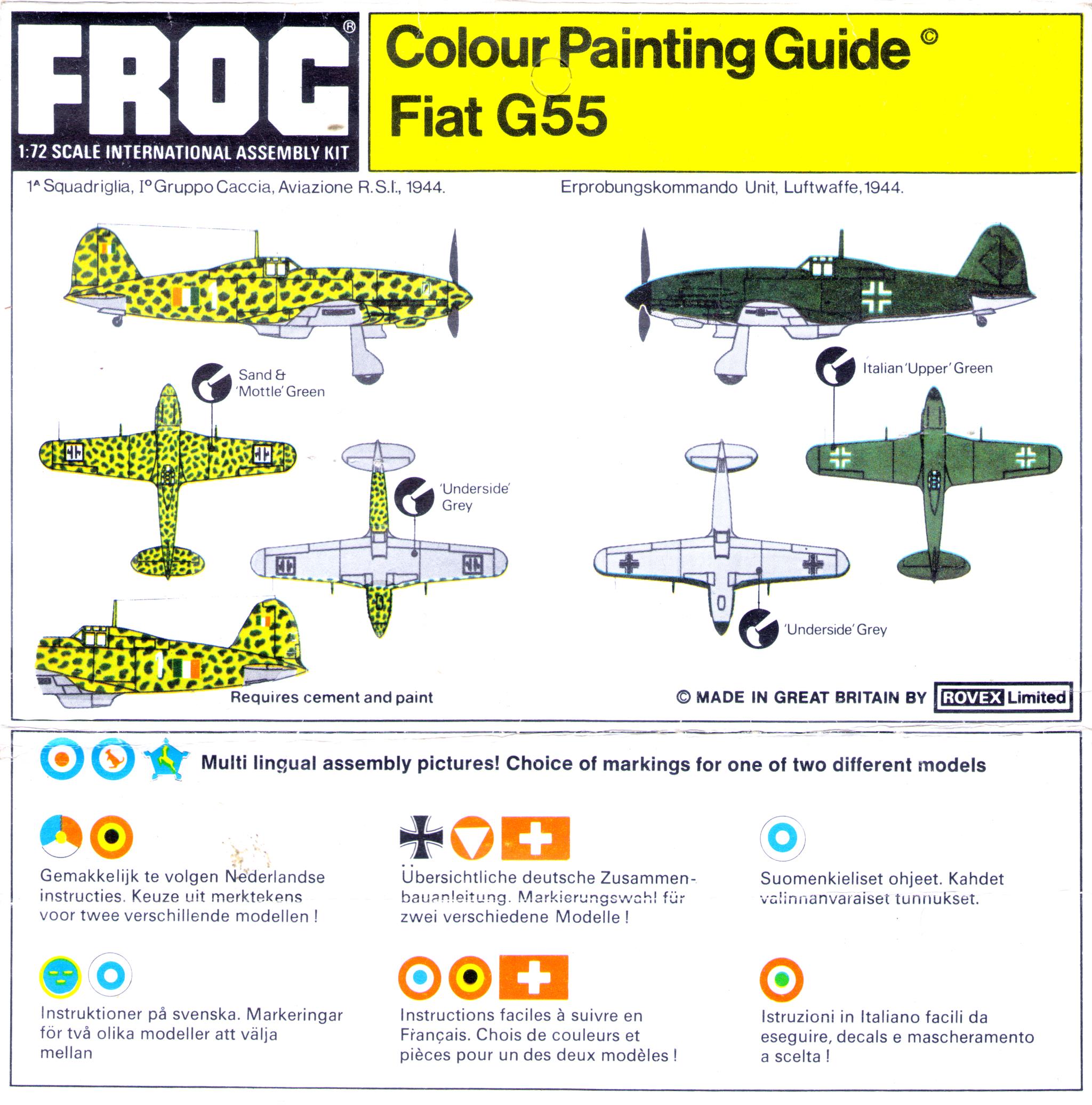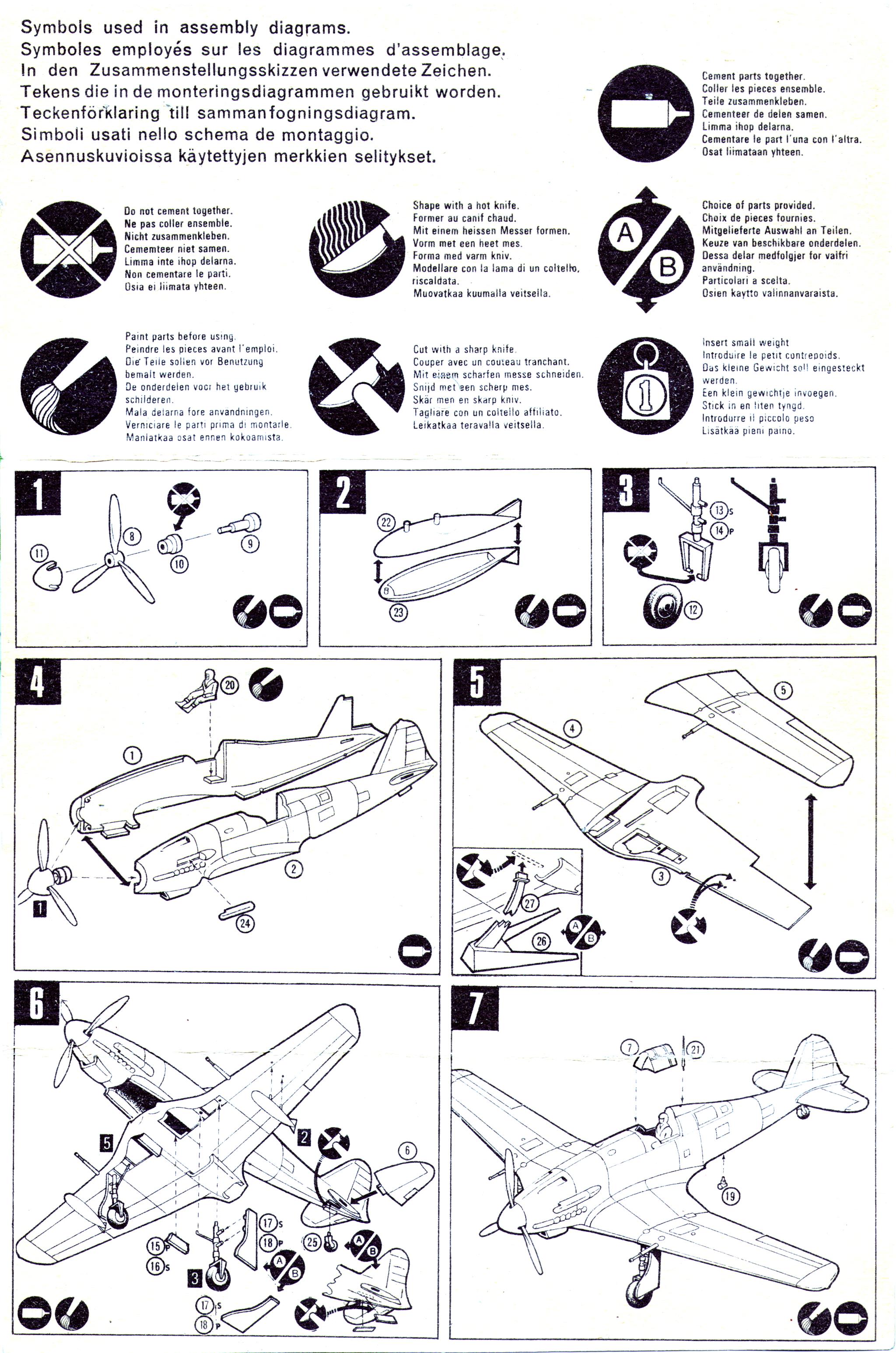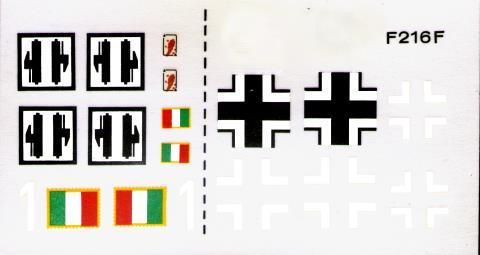 "Modelling world

Frog has followed the example of Italaerei and produced a 1/72 kit of the Fiat G55. This is a somewhat courageous choice because this Italian single-seat fighter is little known and did not play an important part in the air fighting in the Second World War. Nevertheless, the G55 Centauro was an excellent aircraft and it is good to have kits of the less glamorous types. It certainly makes a change from all those Bf109s, Me262s and Zero-Sens! The G56, which was a DB 603A-engined development of the Centauro and is an easy conversion subject from the Frog kit, was potentially one of the best piston-engined fighter designs of the period.
Frog's model is, for the most part, better than the Italaerei version, notably in respect of engine cowling shape and depth of radiator and oil cooler intake. The undercarriage, too, is more delicate. The transfers included are for a G55 of la Squadriglia, 1° Gruppo, Caccia, Aviazione RSI and for a second aircraft in Luftwaffe markings. The cost of this kit is 21p.

James Goulding
Aircraft Illustrated 1973-02 Vol.06 No.02"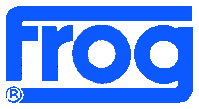 FROG Blue series F430 Fiat G.55 Single-seat fighter, Rovex models & hobbies; 1974-1975
---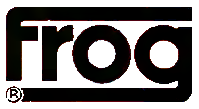 FROG Black series F216 Fiat G.55 Single-seat fighter, Rovex models & hobbies; 1976-1977
---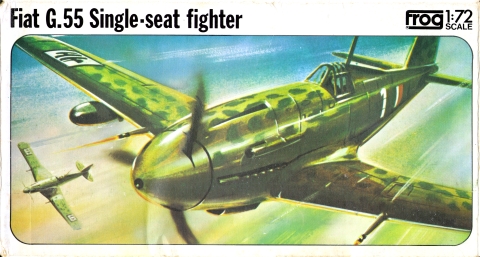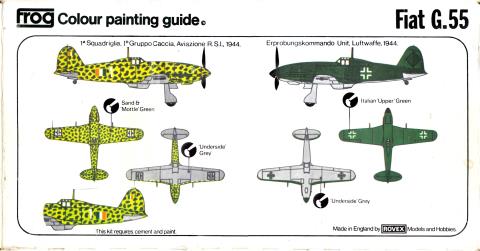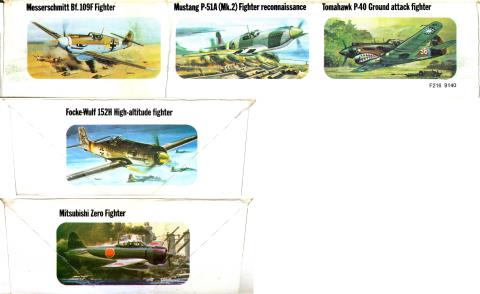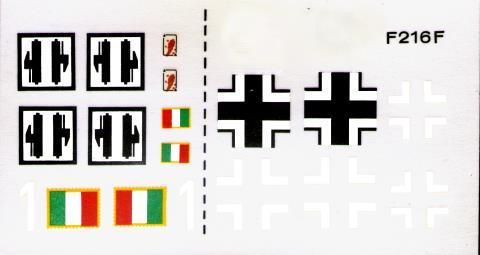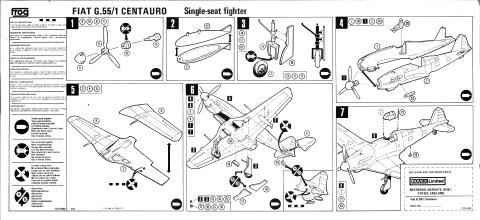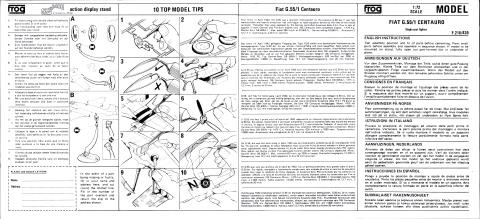 01.08.2018