FROG 399P de Havilland Dragon Rapide

FROG 399P de Havilland Dragon Rapide, International Model Aircraft ltd, 1959
---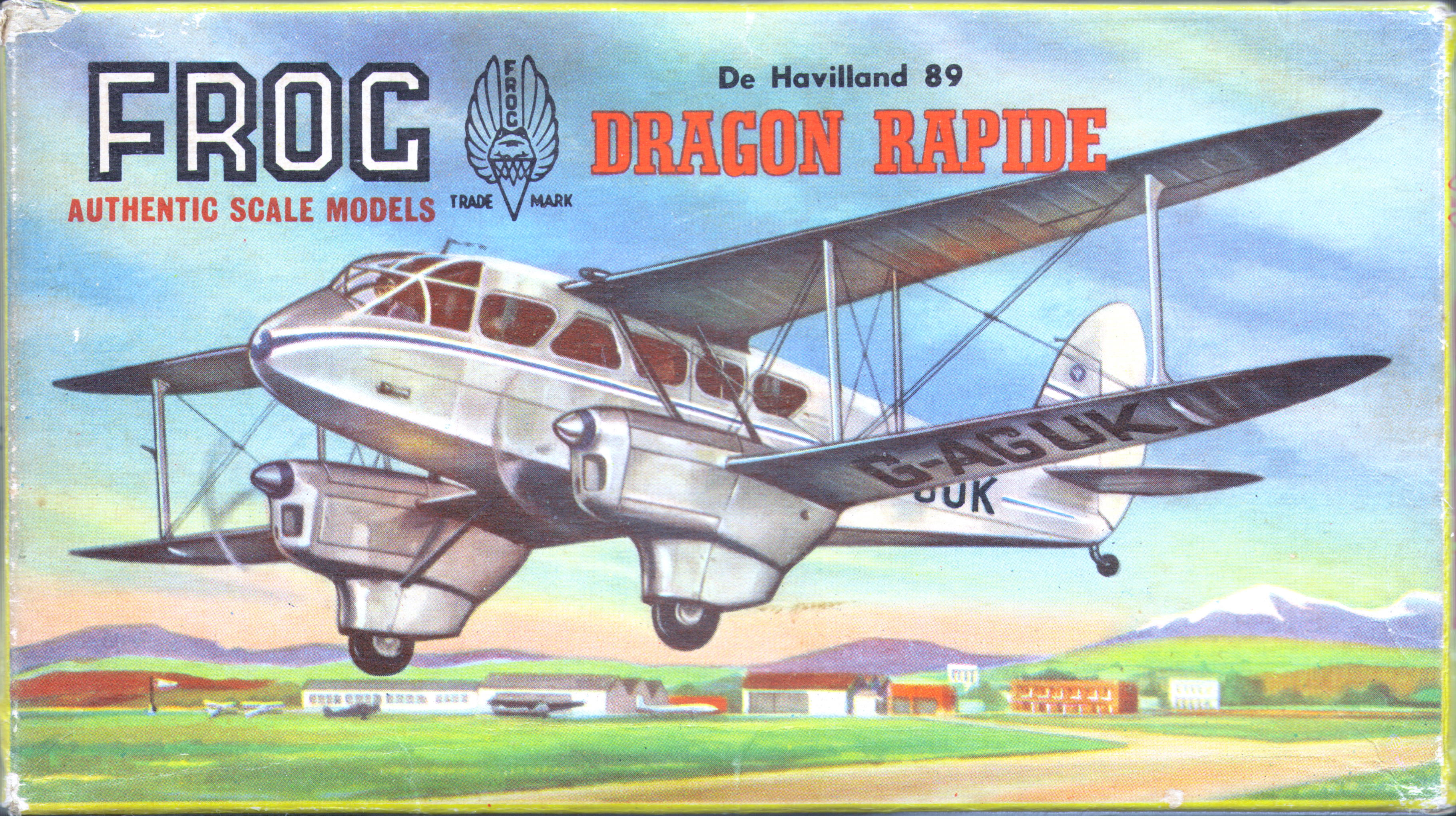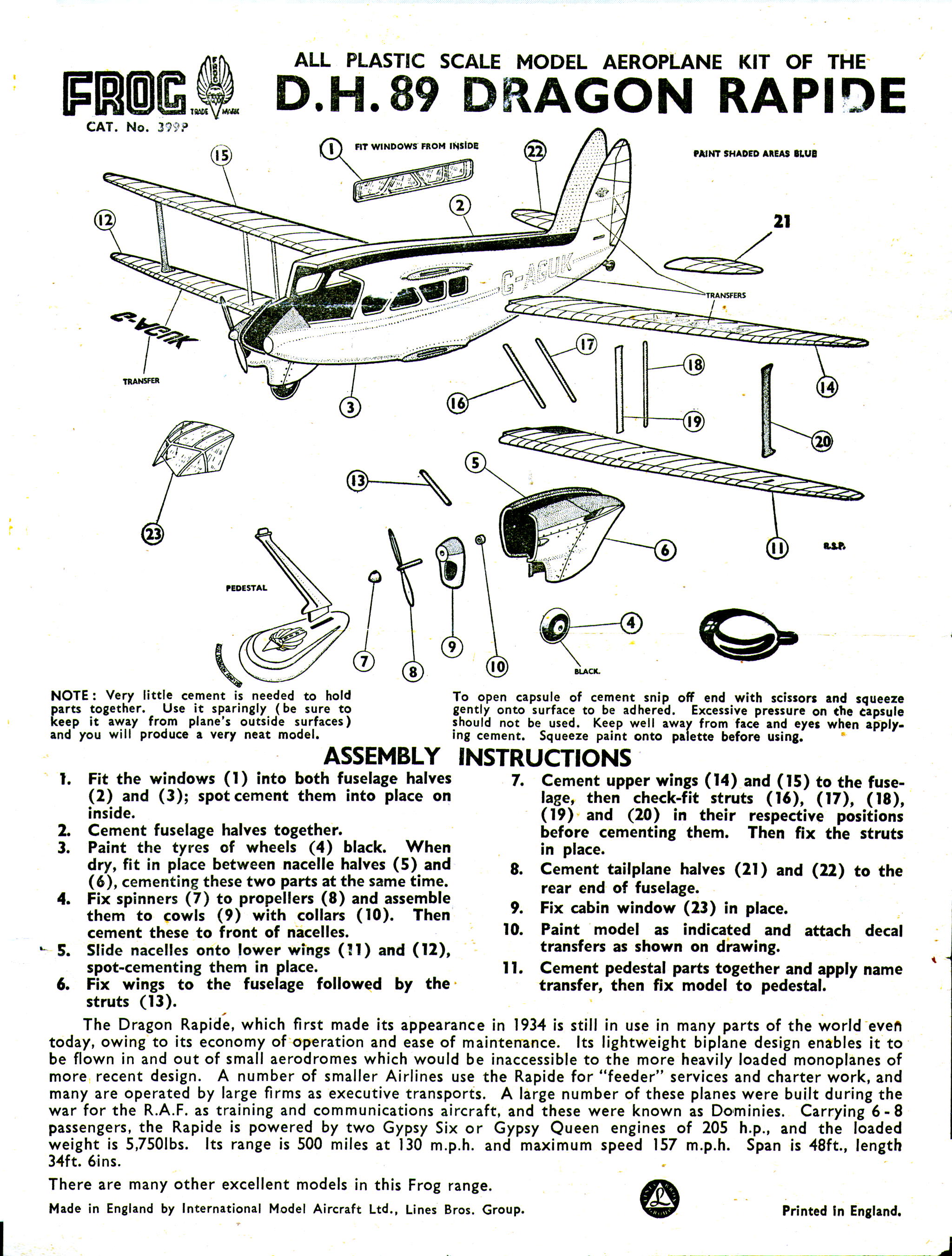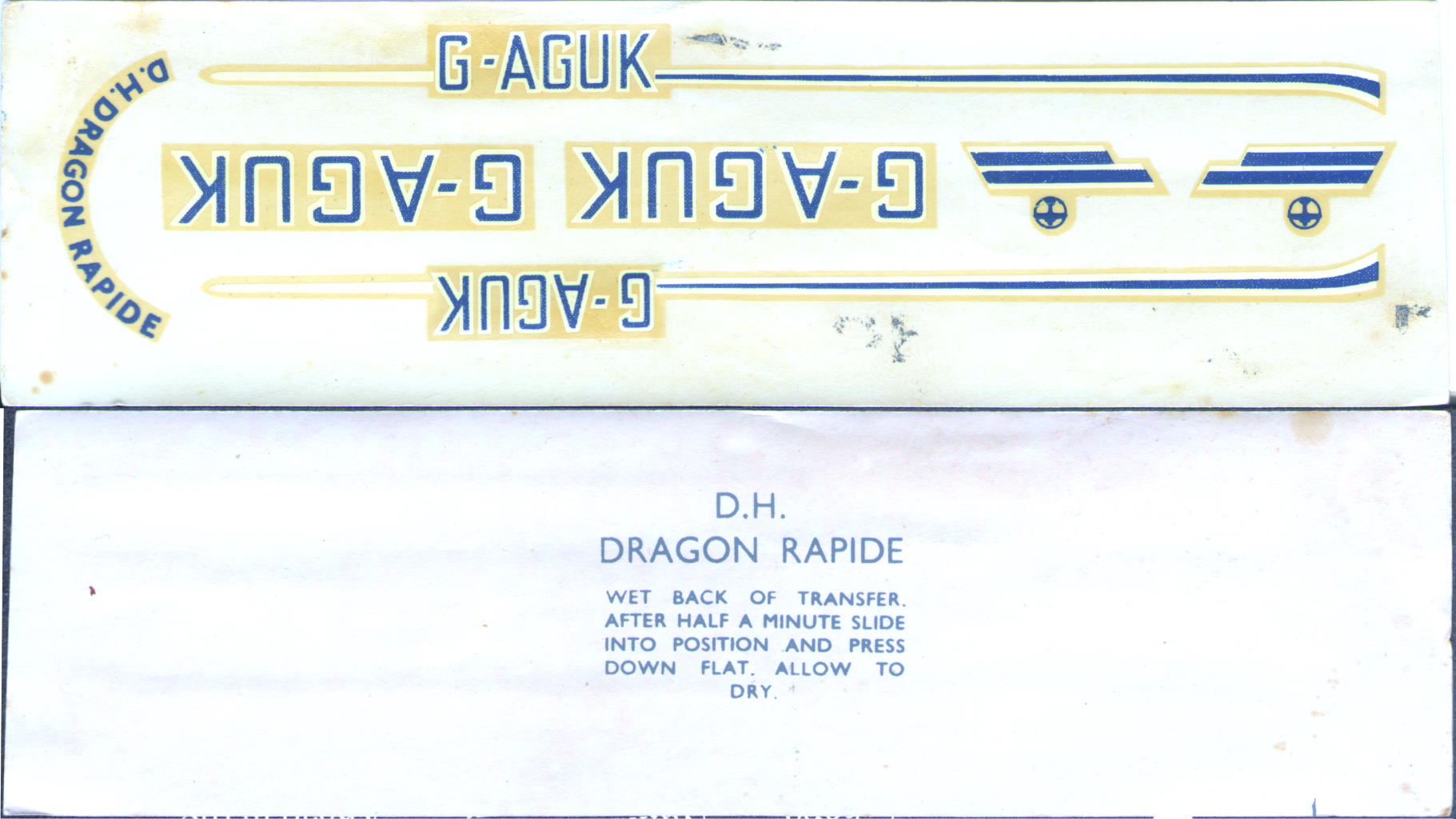 Model Talks
WELCOME BIPLANE:
"For over a quarter of a century the basic shape of the de Havilland Dragon Rapide has remained unchanged. Frog have shown a great deal of imagination in adding this well-loved biplane to their series of plastic kits. The model (price 3s. 6d.) is just over l/72nd scale (1/69 to be precise).
It is a pity that this company, which produces such high quality kits, should spoil them for a ha'porth of transfers. Even before I had received a kit from Frog, a spokesman had phoned me up and told me that the registration number supplied with the kit, " G-AGUK," never, in fact, belonged to a Rapide, but to a Lancastrian. Nor could I trace any note of shame in his voice as he told me this.
A colourful and authentic present-day version of the Dragon Rapide is " G-AHKV," which belongs to the Automobile Association and flies around resplendent in the AA's vivid yellow and black colours. As the photographs on this page show, the top of the wings, top and bottom fuselage and tail-plane are black and the fuselage sides and undersides of the wings are yellow. Markings are yellow on black, and vice-versa. If you want an exact colour match you will only have to go to your nearest main road and wait for an A A man to come along. His motorcycle will be in exactly the same colours as the Dragon Rapide.
Geoffrey Norris

RAF Flying Review May 1960 Vol XV, No.9"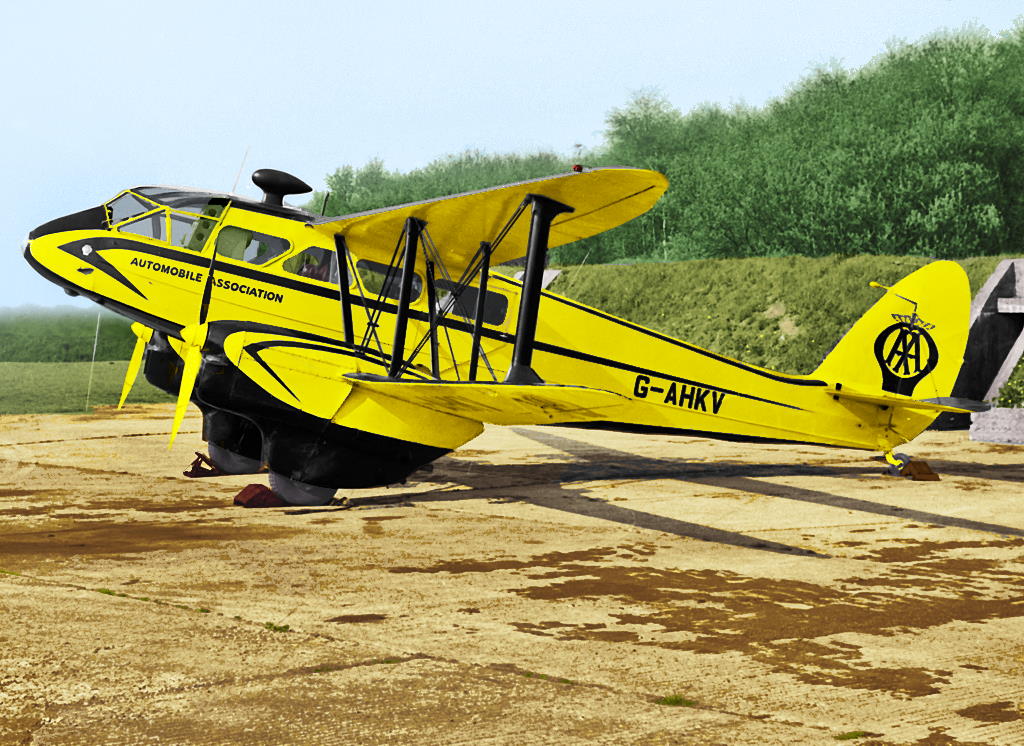 399P de Havilland Dragon Rapide, Tri-ang, 1962,
---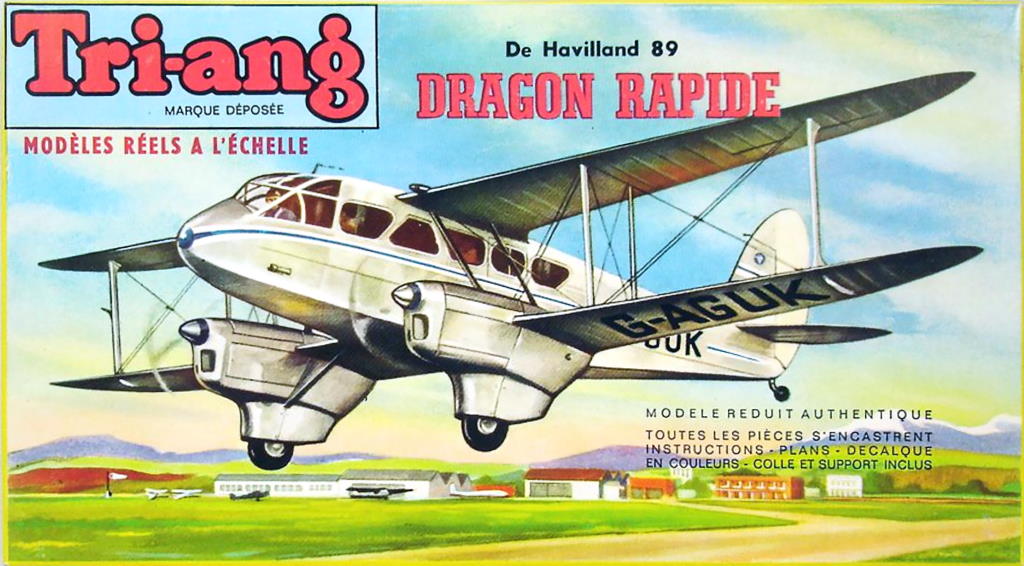 14.09.2019